When it comes to beauty practices, Moroccan women are ahead of the curve. For one thing, they made us aware of how absolutely necessary oils are to our daily beauty routine; the amazingness of rose water; detoxify skin with clay masks; and the benefits of deep exfoliation for the entire body. While Moroccan beauty is rooted in ancient practices, one new brand is applying those old-world rituals to a modern, active lifestyle. Join us in welcoming Ziri Skincare to our beauty routine. Launched earlier this year, Ziri Skincare is the skin and hair care brand sharing North African beauty traditions.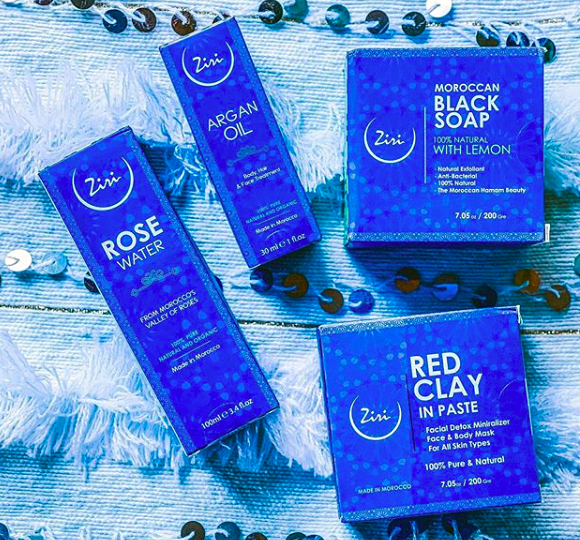 Ziri means "moonlight" in the Moroccan Amazigh language and for centuries, the moon has played an important role in Moroccan culture. According to Moroccan legend, skin and hair are more absorbent in moonlight, making it the perfect time for rejuvenation and recovery. We have been indulging ourselves in some of this wonderful range of Moroccan Hamam beauty products.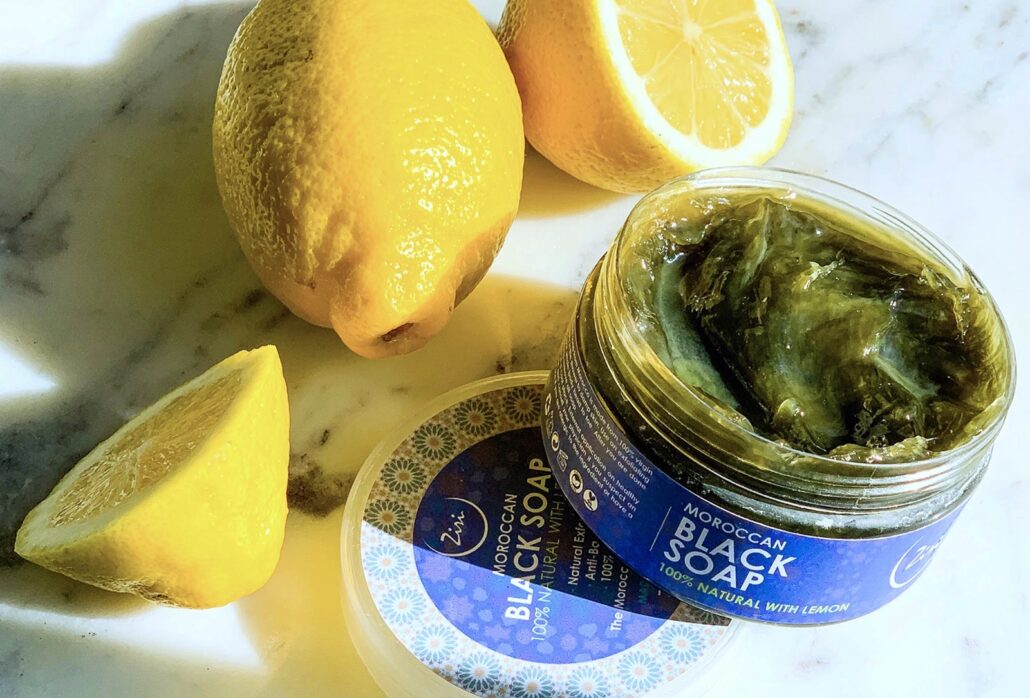 Moroccan Black Soap with Lemon, $30.00 – This 100% virgin black olive oil and lemon cleanser is a miracle worker. We've only been using it for a few days and our skin is already brighter. As acne sufferers, we love its anti-bacterial properties and that it fights against discoloration. It's great at removing toxins and unclogs your pores, whether after a workout or a very humid day. It works especially great with the exfoliating glove, $10.00. But don't let it's powerful cleansing abilities scare you; this soap also moisturizes, exfoliates, and soothes your skin. Not once did our skin feel tight or dry; in fact, it felt quite the opposite.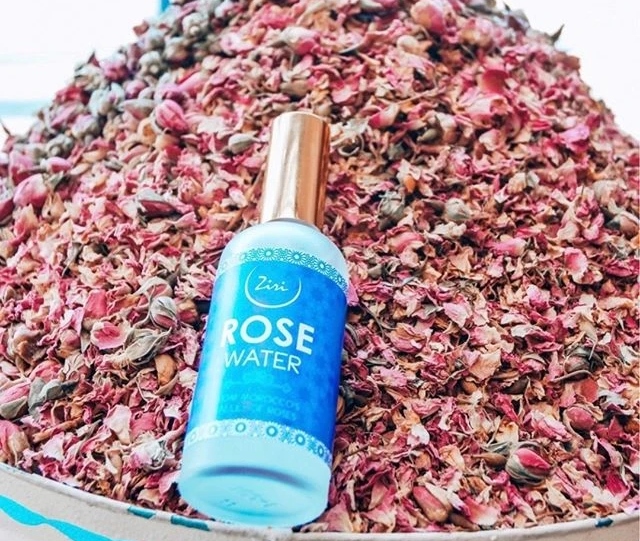 Rose Water, $30.00 – From Morocco's Valley of Roses, this multi-purpose spray serves many skin benefits at once. It tones your skin and thanks to its antibacterial properties, fights acne caused by oil and dirt. This distilled rose water also reduces the signs of aging as you hydrate and strengthen skin.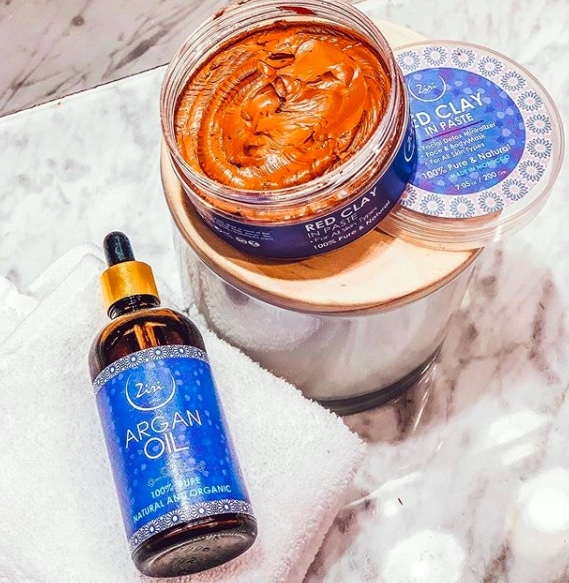 Moroccan Red Clay, $35.00 – Need an ultimate detoxifier? This clay effectively absorbs sebum and significantly impacts the appearance and overall health of your skin! The Ziri Skincare Moroccan Red Clay removes excess oils and reduces acne and blackheads. It will also remove any dirt, grime, and dead skin cells left behind after any physical activity.
Organic Argan Oil, $30.00 – Perfect for skin and hair, this wonderful oil is made from the seeds of the Argan tree located in southwest Morocco.  It leaves your skin renewed and moisturized, reduces inflammation, and the appearance of scars and stretchmarks. For healthier hair, just apply it to your hair and scalp to not only reduce breakage and frizz but to promote hair growth.