As we fight against the continuous and unjust killing of black lives, we find ourselves searching for moments of joy.  Happy memories from our past to fight the internal rage. This rage has forced us to take social media and news breaks, but we still cheer on the revolution. In keeping with the spirit of this current revolution, we're highlighting a tequila that is "el espíritu de la revolución," or, "Spirit of the Revolution." We also had an experience with it that brought us so much joy. Just a little over a year ago, we were invited to partake in a mixology class with Bandero Tequila and Ricardo Calderon. It was an incredibly fun experience, one we will hold onto forever. We loved it for many reasons; the camaraderie; the relaxing environment; and as we learned that day, just how delicious Bandero Tequila is.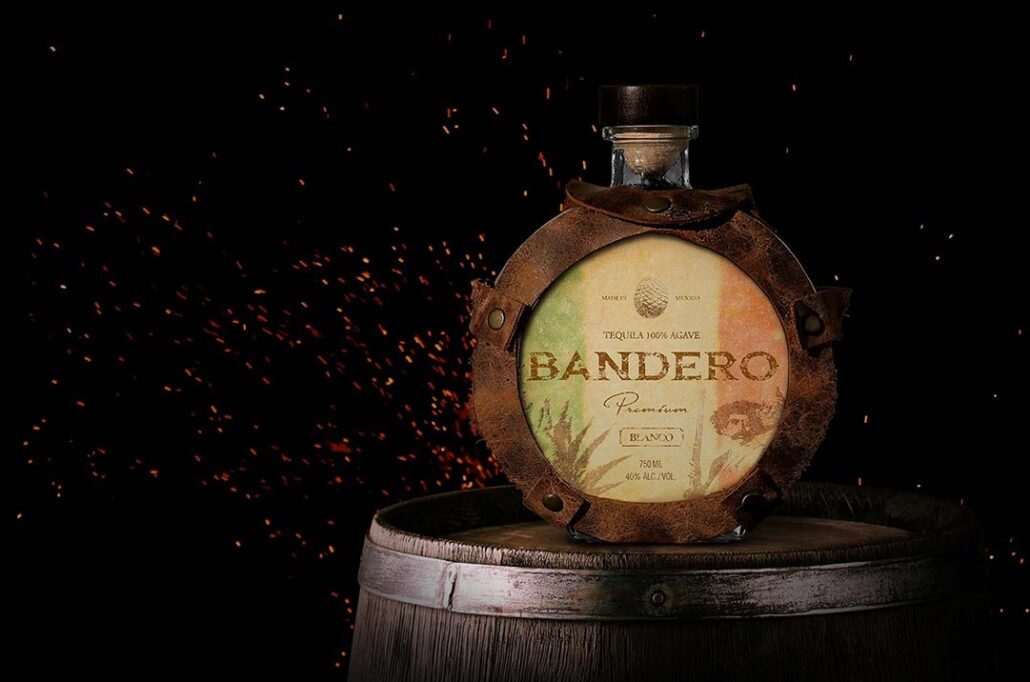 It was the first time we saw it in person and we were immediately enamored with the bottle. In case you're unfamiliar, the award-winning Bandero Blanco is radical in flavor and style. It features bold flavors and an authentic leather-bound canteen bottle. Twice distilled, Bandero uses the finest Blue Weber Agave cultivated from the hills of the Los Altos Highlands in Jalisco, Mexico; known worldwide as the only location for authentic Tequilas. The agave plants at this higher elevation experience cooler nights, less rain and colder winters, transforming Bandero into a sweeter, richer "pineapple." The hardened red clay soil of Los Altos forces the Bandero agave roots to work harder to find this region's special crystalline waters while gathering copious amounts of minerals. The result is a richer agave, high in natural sugar with notes of pear and peach.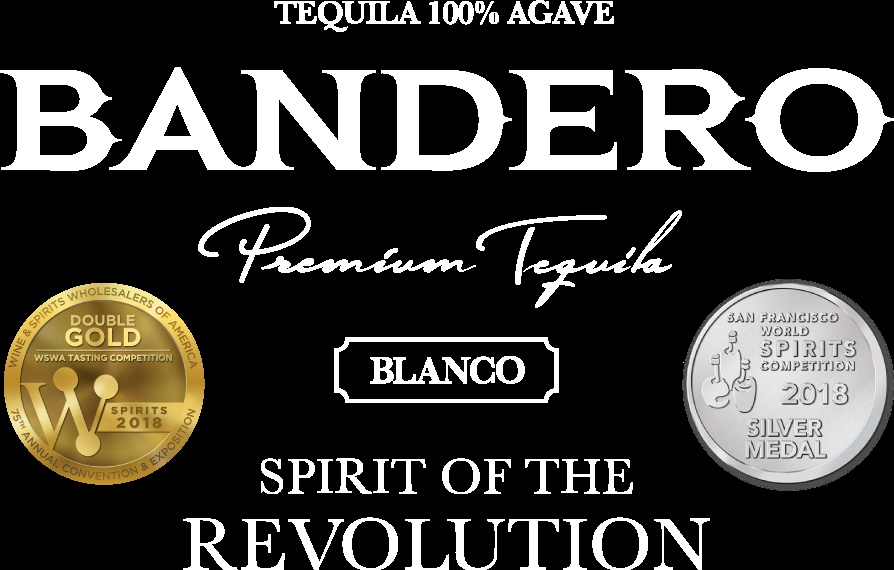 Since we're all far from attending a mixology class, we present two cocktails brought to life with this premium tequila. While Bandero Tequila is ideal for sipping, these two great cocktail recipes are a delicious way you can enjoy Bandero's radical flavor.
The Bandero "Quarantina" Margarita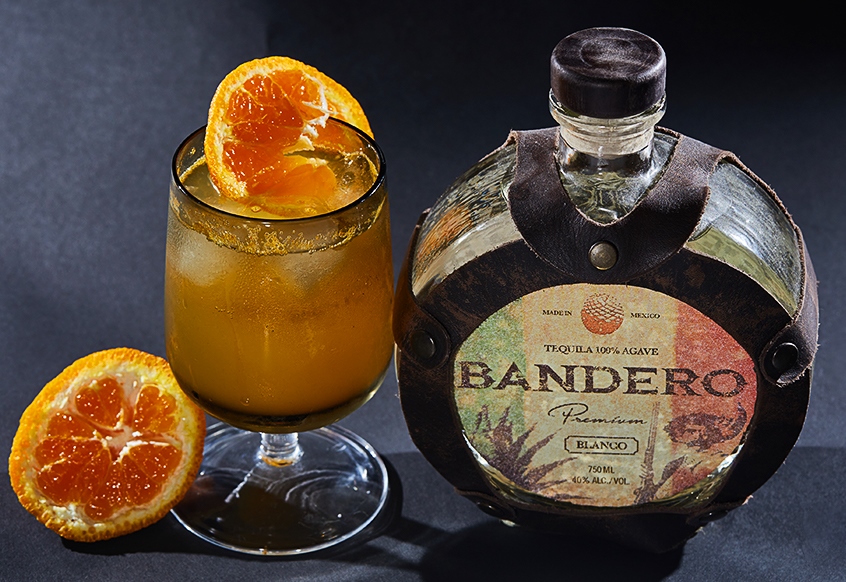 2 oz of Bandero Tequila
3/4 oz of Orange Juice (Fresh Squeezed if you have).
1 oz Cointreau, Triple Sec, or Another Orange Liqueur (if available).
Splash of Club Soda
Garnish with 1/2 Orange Wheel
Mix in a Large Glass or add the ingredients to a cocktail shaker filled with ice and shake. Strain into a rocks glass over ice and add a splash of Club Soda. Garnish with an Orange Wedge.
Bubbles Before Midnight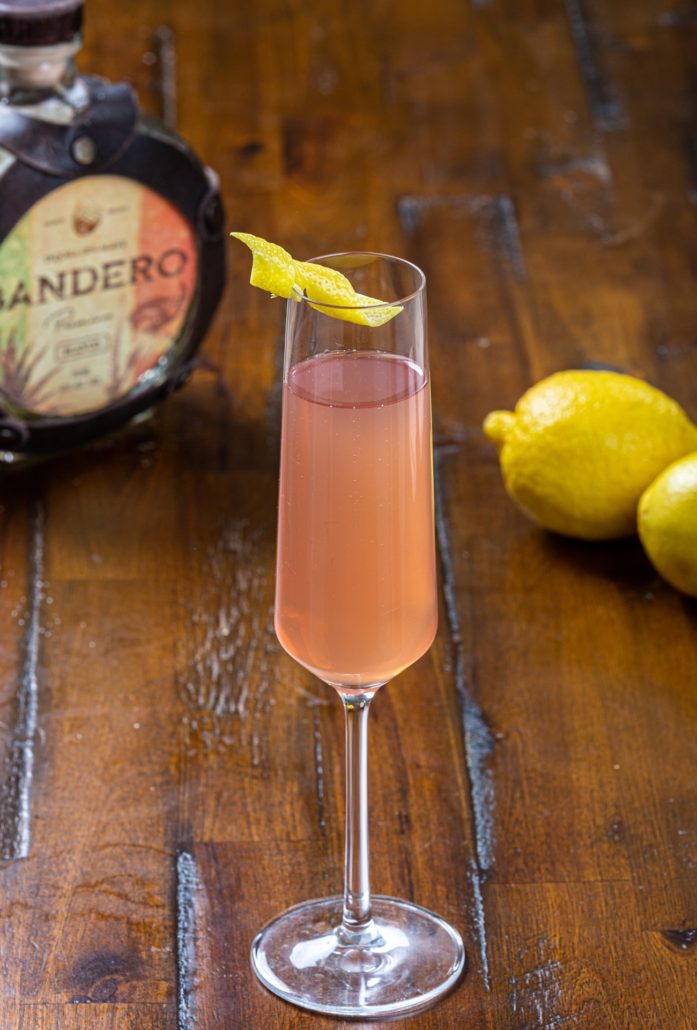 1.5oz Bandero Blanco tequila
0.5oz grenadine syrup
0.5oz lime juice
Brut champagne top
Combine all ingredients EXCEPT champagne in a shaker tin with ice and short-shake. Strain into a champagne flute, top with champagne. Zest & rim glass with lemon peel, place on a rim of the glass.
Whether you're out protesting across this broken nation or sharing news and knowledge from home, we raise a glass to you in this, our revolution. Here's to our black voices being heard; here's to our black lives and our bodies, mattering! ¡Viva la Revolución!