The COVID-19 pandemic hasn't exactly been convenient for anyone, but the changes and regulations that have occurred because of it are more troublesome for some than others. In particular, the Centers for Disease Control and Prevention's recommendation that everyone wear cloth face coverings in public has created a major challenge for people who have hearing impairments. People who are deaf or hard of hearing often rely on lip-reading to understand what others are saying. With masks now covering the lower half of almost every face in public, reading lips has become virtually impossible.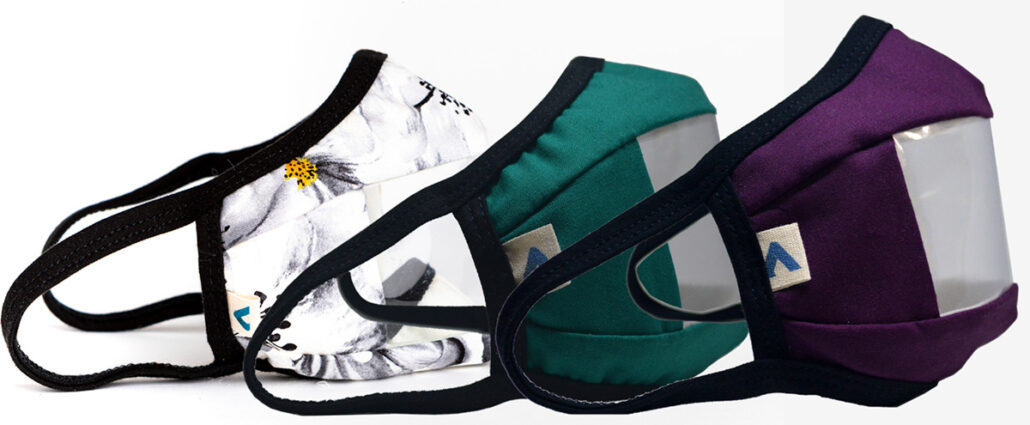 For the 10 million Americans who are hard of hearing, this means that basic communication is not-so-basic anymore. Just going to the grocery store presents problems, as they can't tell if someone is asking them a question or to move out of the way. Going to important appointments creates an even more dangerous situation for people who rely on reading lips, as they don't know what doctors or other medical professionals are attempting to tell them.
These challenges have caused the demand for window or clear face masks to skyrocket over the past few months. The United States already spends nearly three times more on healthcare than any other country in the world, but people across the country knew they had to put the necessary money and time into making masks that would create a safer way of living for people who are hearing impaired. While they might not be able to get everyone in a grocery store to wear one, their family members could wear them and act as a go-between for people with hearing impairments and the general public or medical providers.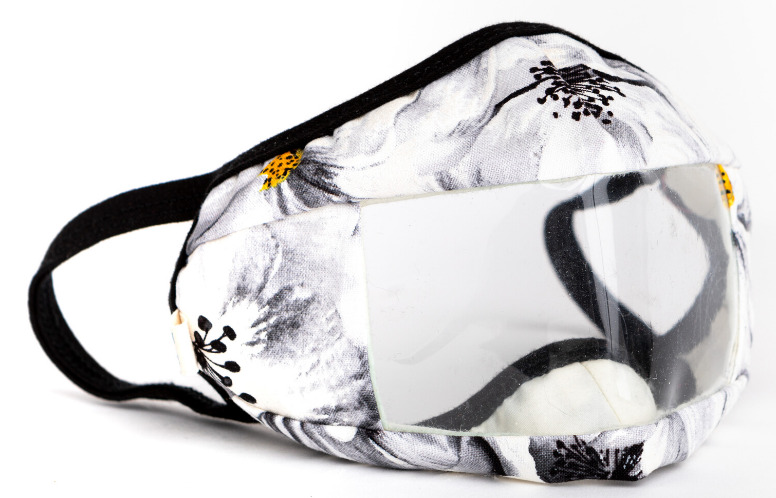 One company that has started manufacturing window masks is ADCO Hearing, a company that has long made products for people who are hard of hearing. When the nonprofit Hands and Voices, which supports families of children who are deaf or hard of hearing, approached ADCO about making masks that allowed for lip reading, the company got to work. The President of ADCO Hearing, Abby Armijo, started the production of these window masks by hand sewing them with her mother in her kitchen. They made 150 clear face masks and every single one was sold by the next morning. Armijo knew she had found a major gap in the mask market and began the process of expanding the operation.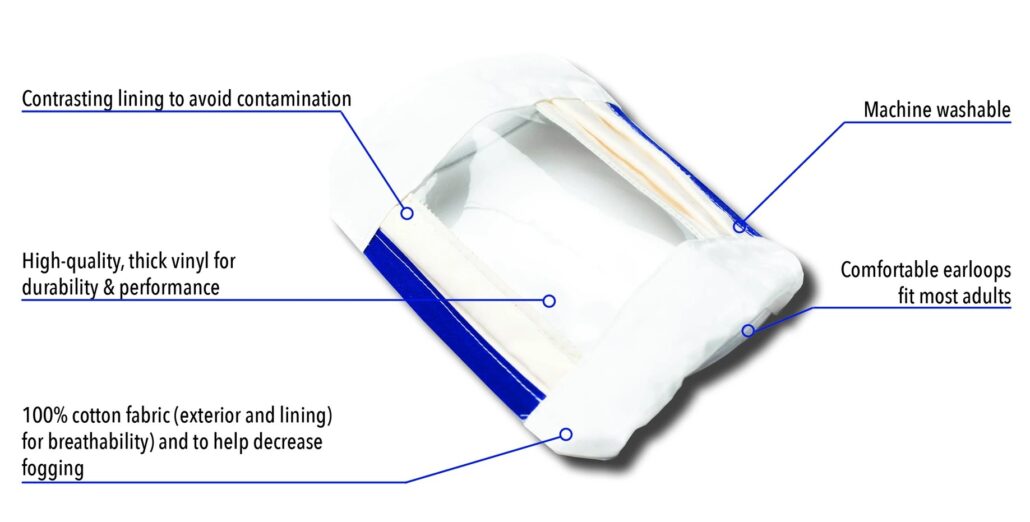 Now, ADCO has three large-scale manufacturing facilities that make thousands of window masks. According to Armijo, the company is almost always sold out of the clear face masks.
Although the mask's see-through panel is a simple concept, it's a game-changer in the daily lives of many people. Not only can it help people who are deaf or hard of hearing, but a window mask also allows anyone to have an effective conversation involving full facial expressions with another human being while staying safe. This can be extremely important for the 65 million people who provide care for a chronically ill, aged, or disabled family member or friend and need more than their eyes and muffled voices to communicate. Even though people may not realize it, humans use every part of their face to communicate, not just their voices and ears.
This perk of window masks is also important when communicating with children. Seeing people wearing face masks can be scary for young kids and many children with hearing or speaking impairments or other disabilities have significant trouble communicating with masks. Using window masks may be a great option for teachers to have effective conversations with kids if they go back to school. Whether they work at a school that is among the 87% of private schools that have fewer than 300 students or at a public school with a thousand students, teachers are concerned about kids following mask policies. With window masks, everyone can stay safe while having better communication.
In addition to ADCO, there are many companies and individuals making masks with clear windows. Rafi Nova is a speech pathologist based in Boston and made a mask with a BPA-free plastic window. Inu is selling window masks on Amazon that have a cotton-based face covering and plastic for the window portion. ClearMask™ is producing a wraparound mask that is completely clear and doesn't fog as easily as vinyl plastic. Three years of research and development went into this mask and this is one of the only window face masks approved by the Food and Drug Administration. For those who don't need FDA approval and just need a way to better communicate with family and friends, there are several window mask sellers on sites like Etsy as well.