Tomorrow is National Rum Day; and while there are many ways to enjoy rum, we have three absolutely delicious ways to enjoy it. Rum is known for its versatility and mixability, and thanks to Bacardi's Premium Rum Portfolio, you can enjoy some simple yet elevated cocktails from the comfort of your own home, to celebrate National Rum Day.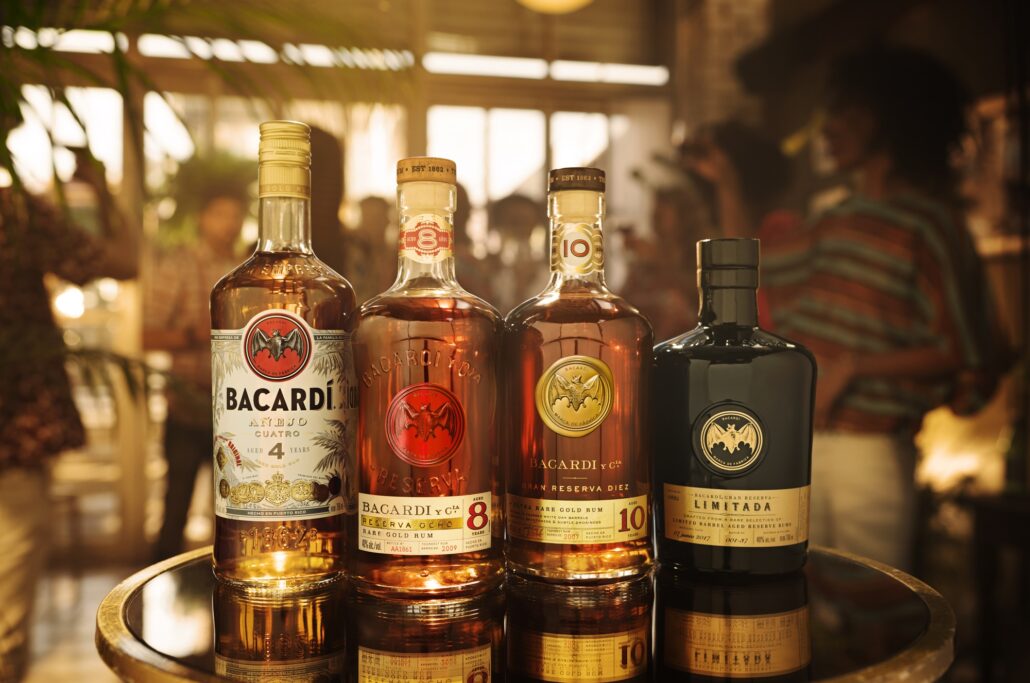 Embrace your inner bartender or elevate your sipping experience, neat or on the rocks, with the following variety of Bacardi dark rums: Añejo Cuatro ($19.99), Reserva Ocho ($29.99), Gran Reserva Diez ($39.99), and Gran Reserva Limitada ($100.00). These rums from the world's most awarded rum brand and leader in the rum category for over 158 years. We'll show you why these make the perfect drinks to celebrate National Rum Day.
Bacardi Añejo Cuatro takes four years maturing in a barrel under the Caribbean sun to achieve its unique taste, which boasts notes of mild vanilla, toasted oak, clove, and honey, with a smooth finish.
Based on the original recipe from the family reserve created in 1862, Bacardi Reserva Ocho has a rich golden color and has warming notes of butterscotch, nutmeg, and dried apricots. Barrel-aged for a minimum of eight years with a rich, velvety body – the longer aging process sparks an additional layer of complex flavors from the barrel.
A master blender's reserve, Bacardi Gran Reserva Diez is barrel-aged for a minimum of ten years. This libation has a dark golden hue that boasts bright notes of banana, pear, and tropical melon, that is balanced with caramelized vanilla and oak, resulting in a premium rum with deliciously complex flavors.
The Bacardi Gran Reserva Limitada is an extremely rare limited release. It is barrel-aged for an average of twelve years for a rich and expressive taste that is best enjoyed neat.
CUATRO PRESIDENTE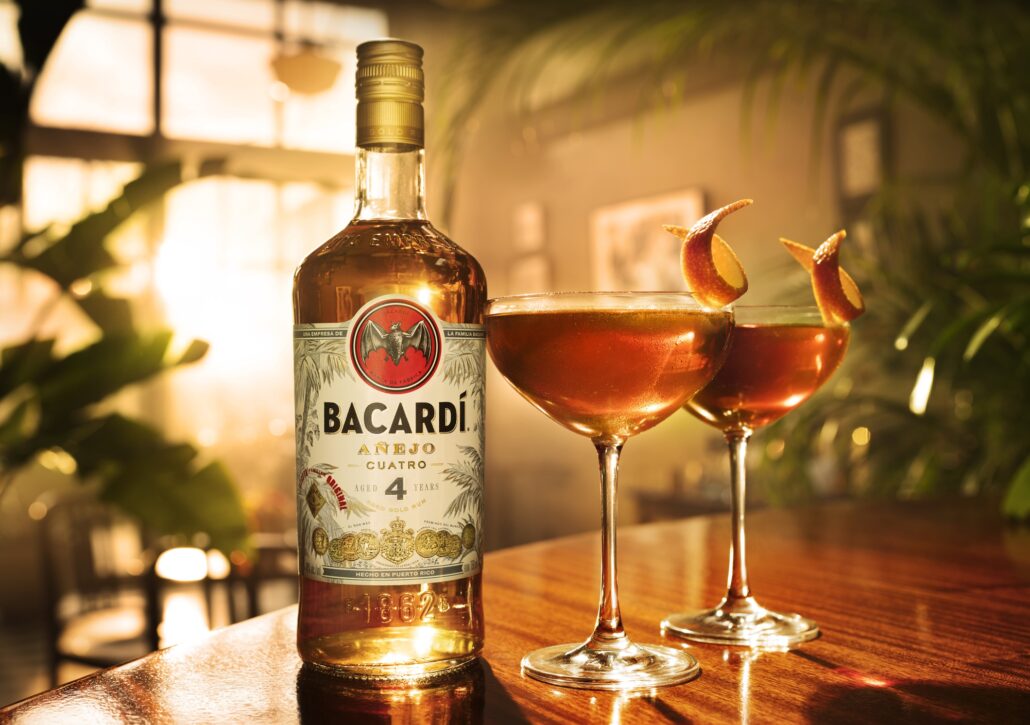 1.5 parts BACARDÍ Añejo Cuatro
0.75 parts Martini & Rossi Rosso Vermouth
0.25 parts Dry Curacao
2 dashes Angostura Bitters
Stir all ingredients with plenty of rice until very cold, strain into a coupe glass. Garnish with orange peel.
OCHO OLD FASHIONED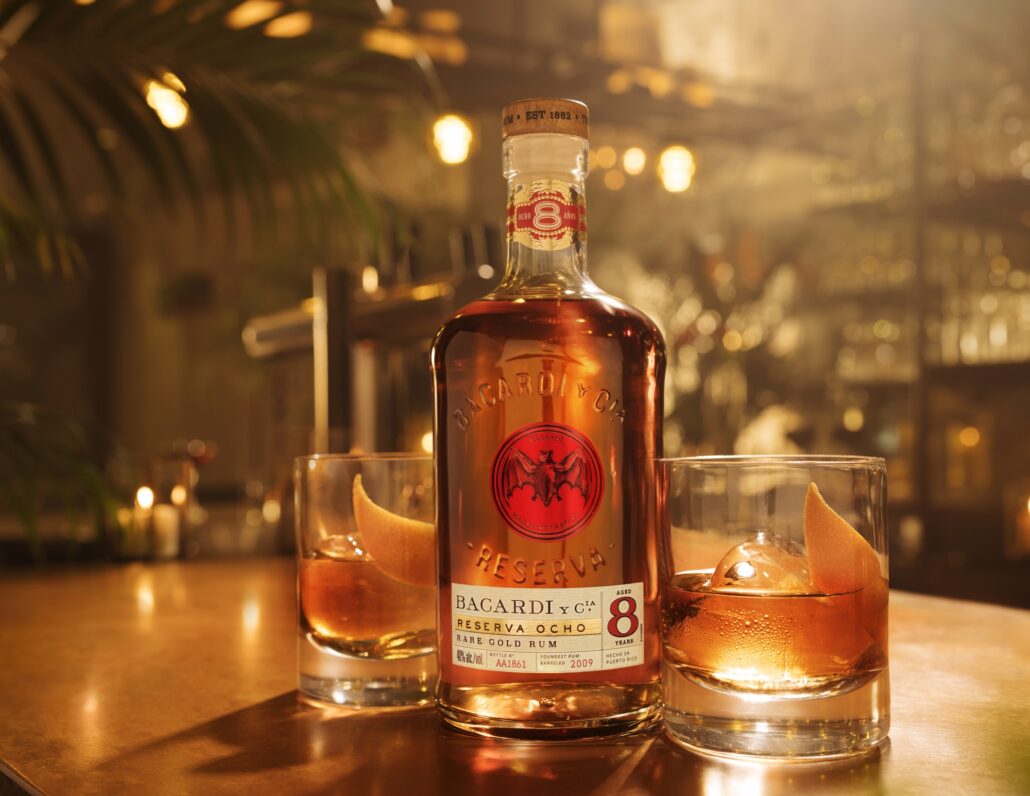 2 parts BACARDÍ Reserva Ocho
0.25 parts simple syrup
2 dashes Angostura® bitters
Add all ingredients into a rocks glass, fill with ice and stir until well mixed and very cold. Garnish with orange peel.
DIEZ ON THE ROCKS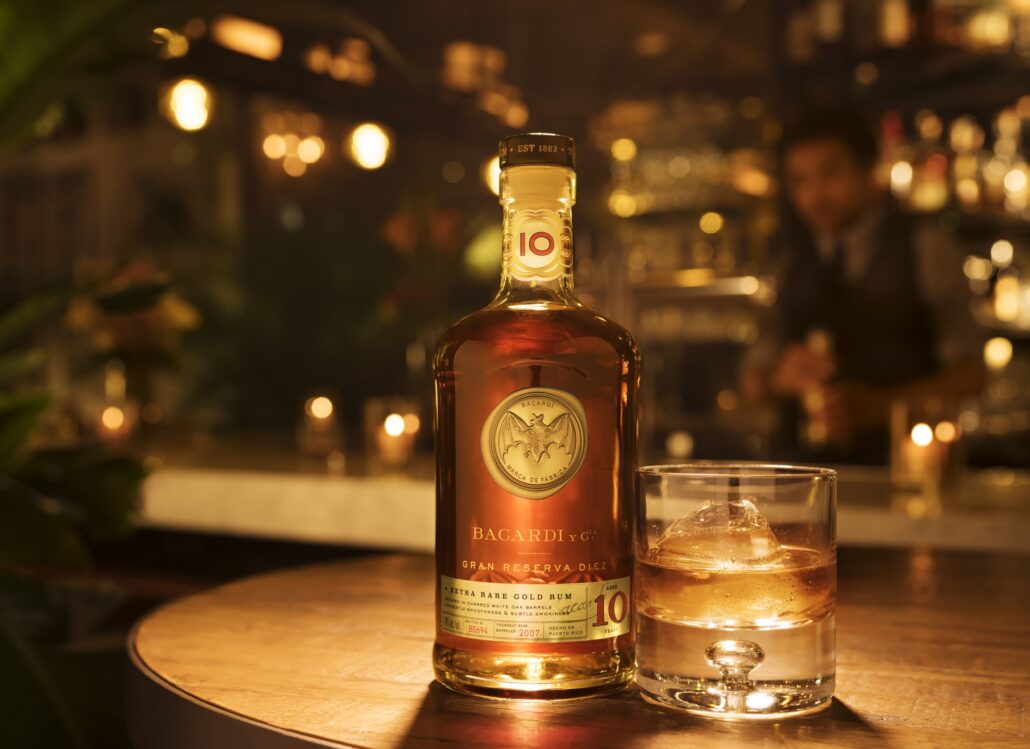 2 parts BACARDÍ Gran Reserva Diez
In an old-fashioned glass, pour BACARDÍ Diez over ice. Serve. No garnish.
However you choose to celebrate National Rum Day, all four of these premium dark rums are available for delivery now from www.reservebar.com.