For as long as beauty trends have existed, if you don't have flawless skin, you were deemed as ugly. Social Media filters are popular for a reason. But what if a skincare brand made you rethink the way you feel about skin? Topicals Skincare, a revolutionary new skincare company seeks to transform the way you feel about your skin. They are making the treatment of stigmatized skin conditions synonymous with the luxury and fun of self-care. These new skincare launches boast targeted solutions for eczema and hyperpigmentation.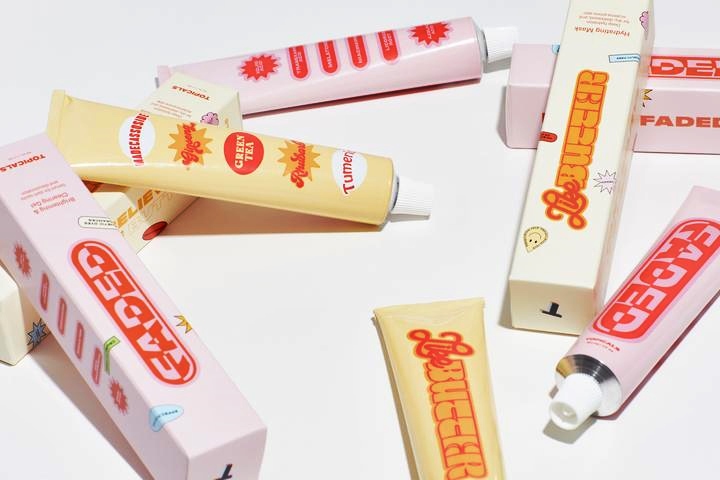 Did you know one in four Americans lives with chronic skin conditions? Add in costly prescriptions and targeted skincare products and you're left with skin issue sufferers who just "learn to live with it." 23-year-olds Olamide Olowe and Claudia Teng, Topicals Skincare founders, are women of color who's lived with conditions like severe eczema and post-barbae folliculitis. They grew up settling for products that didn't really serve them or represent how the condition appeared on their skin. For this reason, Topicals Skincare was born out of necessity.
Topicals Skincare launched with two products, Like Butter ($32.00), a hydrating mask for dry, distressed, and eczema-prone skin, and Faded ($36.00), a serum for discoloration and dark spots. For the past week, we've been using the Topicals Skincare Faded Brightening & Clearing Gel to get rid of the discolorations and dark spots on our cheeks.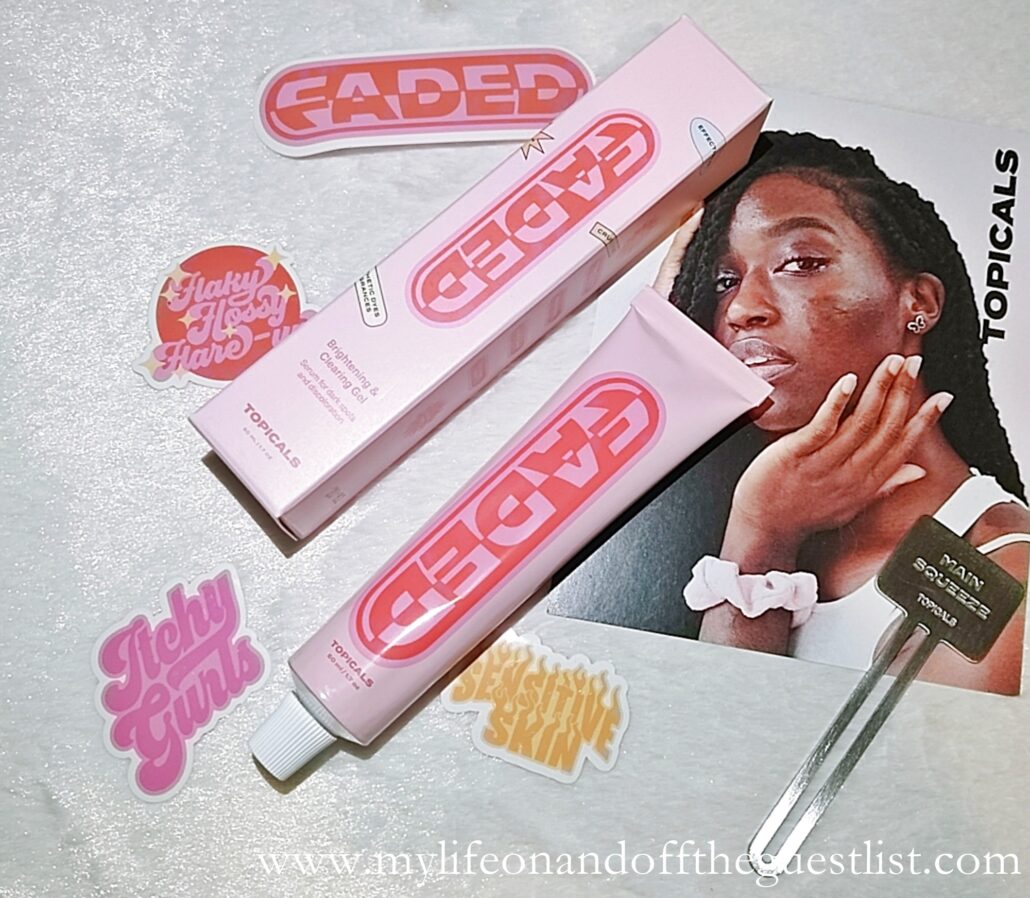 We are currently in the midst of our skin purging all the bad stuff out. We're well on our way to healing our scarred skin. Darker skin tones can be plagued with stubborn marks, scars, and spots; and Faded is gentle enough for those experiencing hyperpigmentation and erythema. It goes on like a nightly moisturizer and is great for those whose skin can't tolerate more aggressive acids; plus it has the bonus of not bleaching your non-hyperpigmented skin. Scent-wise, it does smell sulfuric, which takes some getting used to. But if you're familiar with the amazing Sulphur Springs natural mud baths in St. Lucia that thousands flock to for its skin healing properties, you won't mind the scent.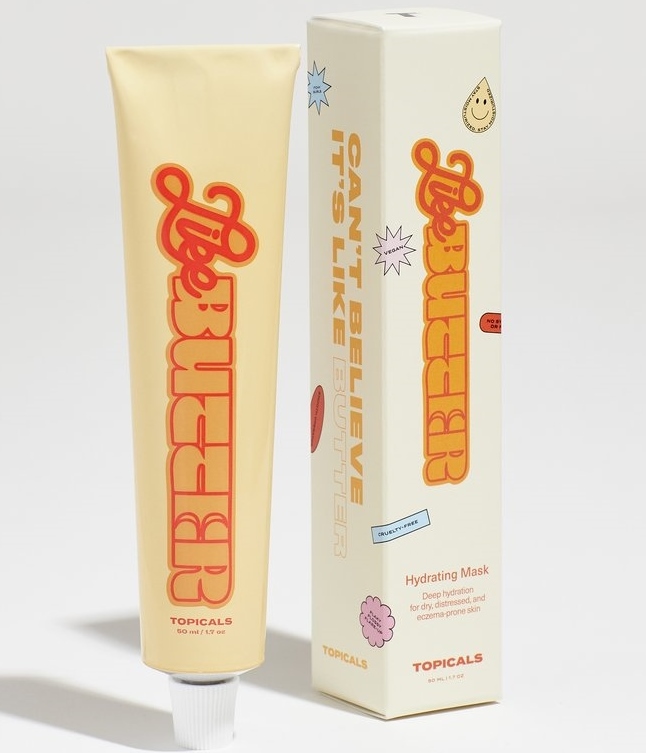 We haven't tried it yet, but the Topicals Skincare Like Butter Hydrating Mask is great for dry, sensitive, and/or eczema-prone skin. This thick, whipped mask is packed with powerful botanicals for skin so smooth it's like butter. Like Butter helps to strengthen your skin's moisture barrier; it soothes irritation, inflammation, and smooths dry, textured skin. It's creamy without feeling greasy or heavy and works great for flare-ups on other areas of the body as well.
Both products are fragrance-free, dye-free, vegan, and cruelty-free. Plus they do good too. Topicals donate 1% of their profits to important mental health movements, to help raise awareness around the connection between mental health and skin health.