Do you know what America's favorite food is? The #1 comfort food that US citizens say they could eat for the rest of their lives? It's Pizza, of course. For those who didn't know, February 9th is National Pizza Day, and to celebrate we're making our own homemade pizzas using the premium products from Rao's Homemade.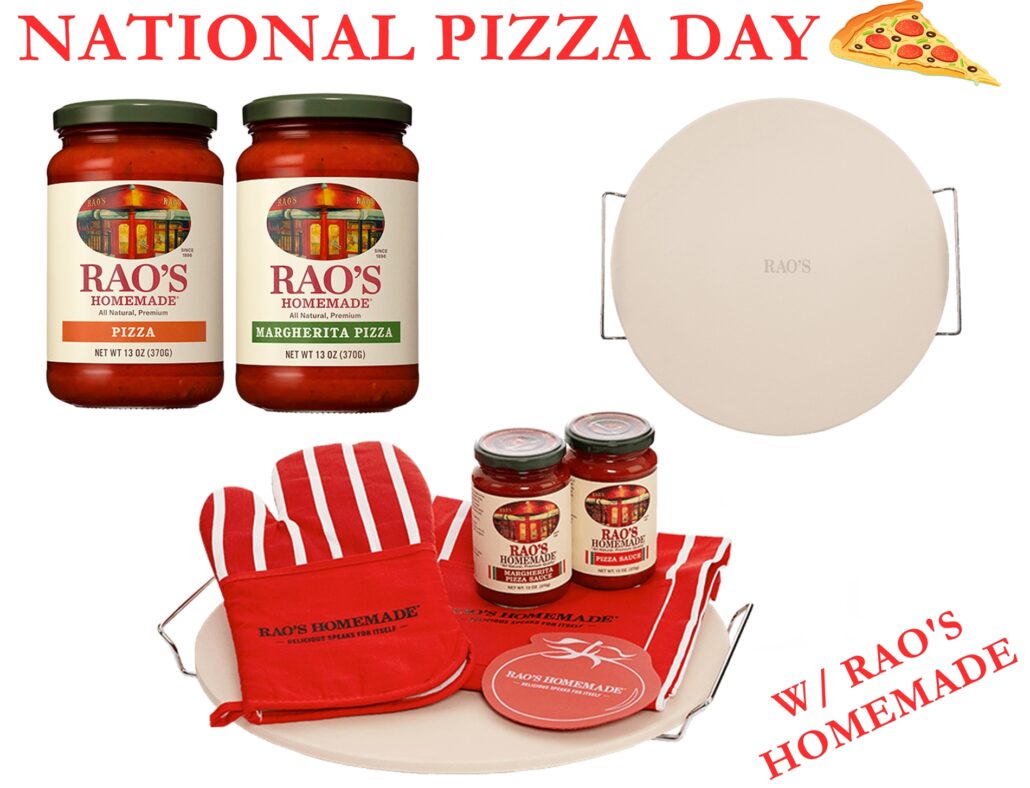 Rao's Homemade has a range of products to make sure you can enjoy a fresh and delicious homemade pizza anytime. Their sauces are slow-cooked in small batches with hand-selected ingredients like whole leaf basil, sweet Italian tomatoes, and fresh garlic; the perfect base for a hearty pizza. They also offer exclusive pizza gift sets and individual pizza stones to ensure your pizzas come out perfect every time. Read on for some of the great products we'll be using on National Pizza Day.
PIZZA SAUCES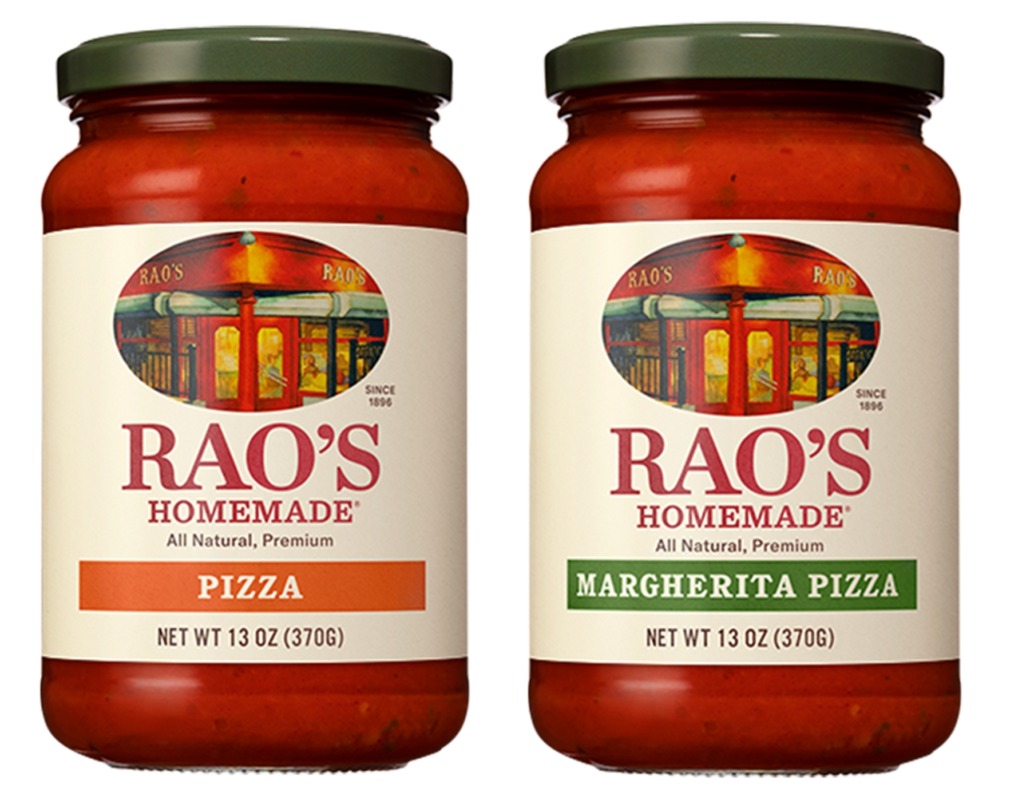 Rao's Homemade Pizza Sauce ($4.99) – Their classic pizza sauce is a delicious combination of Italian whole peeled tomatoes, cherry tomatoes, and natural herbs, slow-simmered to perfection. It's the perfect base for ANY pizza!
Rao's Homemade Margherita Pizza Sauce ($4.99) – This amazing sauce features slow-simmered Southern Italian tomatoes with fresh herbs to create this authentic sauce. Ideal for pizza lovers who like going back to basics!
PIZZA STONE
Rao's Homemade Pizza Stone ($24.99) – This 15-inch cooking stone helps spread heat evenly for consistent baking to make the perfect pizza!
PIZZA GIFT SET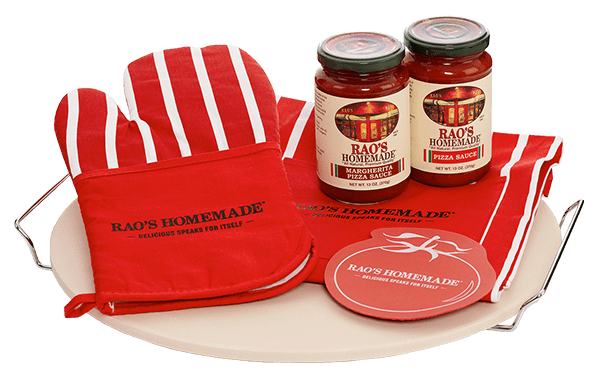 Rao's Homemade Pizza Gift Set ($75.00) – This is the ultimate kit for making pizza at home or to gift to a pizza fanatic. The Pizza Gift Set includes the 13 oz. Pizza Sauce, 13 oz. Margherita Pizza Sauce, one Pizza Stone, one Rao's Homemade Apron, one Rao's Homemade Oven Mitt, and one Rao's Homemade Jar Opener. It's just about all you need to make your perfect pizza. You can argue about toppings but you'll definitely agree that this gift set is a must-have in the kitchen.
Since we cannot venture out as much because of the pandemic, we love the idea of making your own pizza. What better way to celebrate than to raise a slice you made for National Pizza Day.