In case you haven't heard, it looks like we're heading for the second wave of Covid-19. As the weather gets colder and we enter cold and flu season, we'll all be more susceptible to the Coronavirus thanks to weakened immune systems. It's been a stressful time for many of us, we know. There have been some people who have taken out funeral insurance for peace of mind and others who have invested heavily in PPE in order to protect themselves.
But we made it through the first wave and now we understand more about how the virus works and have better access to PPE. We're more able to continue to protect ourselves with the tools we have in place – face masks and hand sanitizers.
While many thought wearing face masks and carrying bottles of hand sanitizer was a temporary inconvenience, it looks like we're in for the long haul. With that said, we thought we'd help you stay ahead with a positive post on how you can protect yourselves. While we hope you're continuing to strengthen your immunity with vitamins and supplements, today, we're concentrating on the preventative measures you should never leave home without.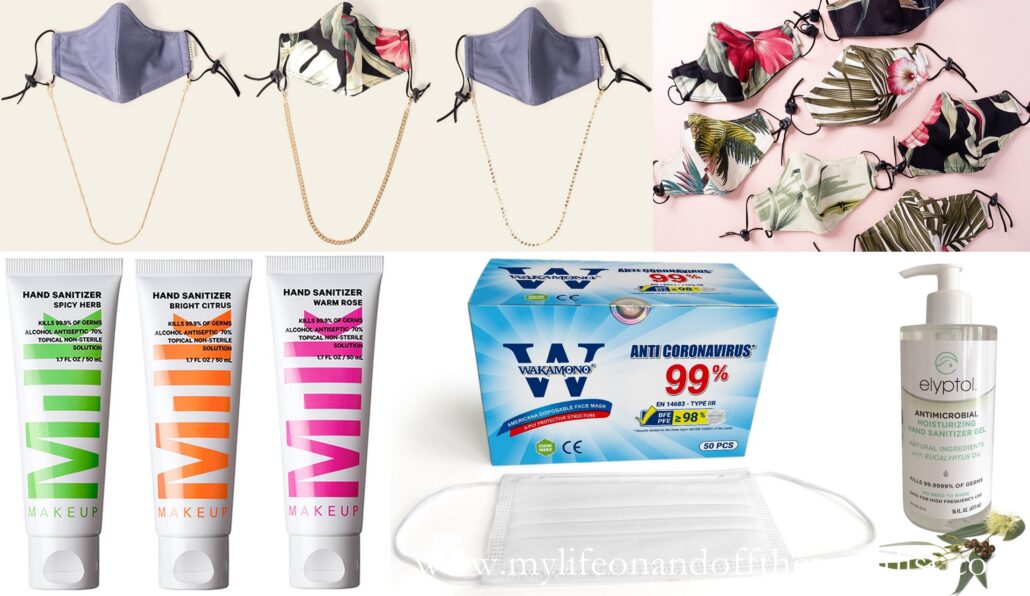 As new health stapes, we present the following essential health and wellness musts from Casupo, Milk Makeup, Wakamono, and Elyptol; all available now to help you beat the second wave Of Covid-19.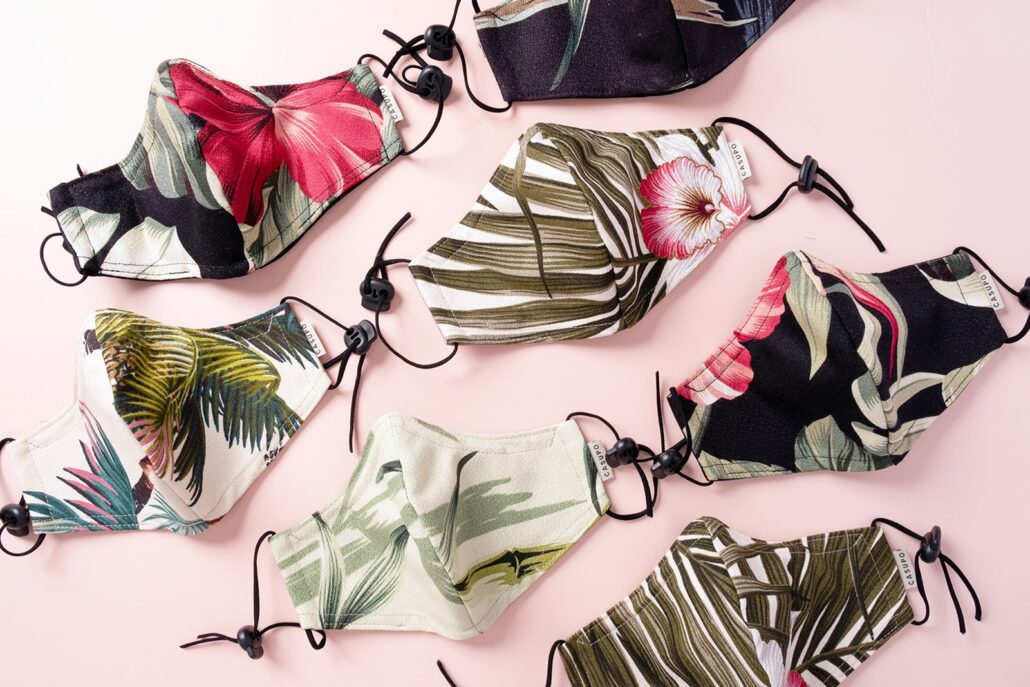 Handmade in Los Angeles, Casupo creates one of the most environmentally conscious, reusable face masks. These washable, dual-layered face masks are durable, breathable, and comfortable to wear. They're made with premium cotton and soft elastics for maximum comfort and can be worn behind the ears or behind the head. The boasts filter pockets, toggle adjusters for a better fit and they are reversible. They're also available in solid, but we're truly enamored with the above floral and greenery prints.
Casupo also offers a variety of mask accessories like mask chains and lanyards for those who have a bad habit of losing or forgetting their face masks. They are a stylish way to keep your mask around your neck or hanging in a safe place away from any dirty surfaces. It's fashion meets function.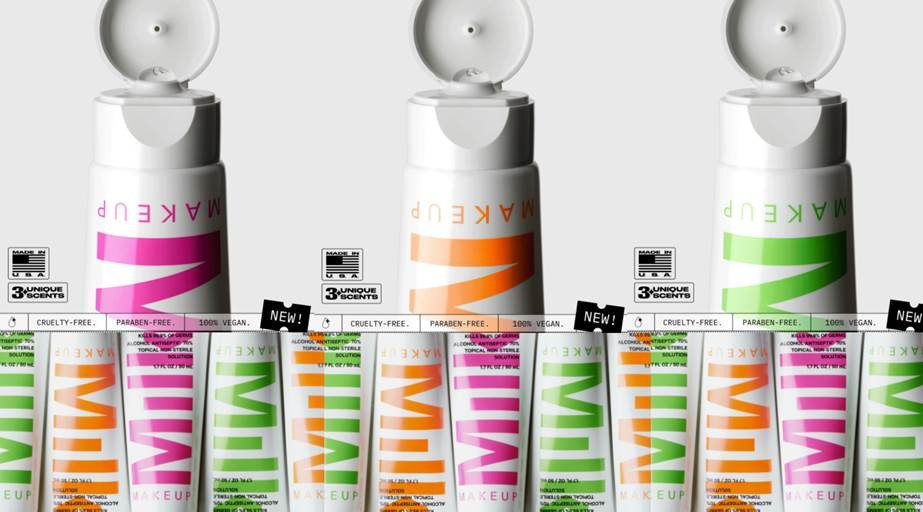 If you thought your need for hand sanitizer was going away, think again; in fact, as cold and flu season comes upon us, you'll need it even more. This on-the-go liquid hand sanitizer kills 99.9% of germs with 70% ethanol alcohol while moisturizing and softening your hands and providing an uplifting sensorial experience via three unique blends of all-natural essential oils. Plus, with every purchase, you'll be helping others be prepared for the second wave of Covid-19.
Spicy Herb: A crisp, energizing blend of spicy pink peppercorn and herbaceous buchu leaf oil balanced by relaxing sage and rich cedarwood oils.
Bright Citrus: Lush, citrusy arrangement of juicy grapefruit oil, stimulating lemongrass oil, and floral ylang ylang oil rounded out by creamy vanilla.
Warm Rose: Warm floral combination of blooming rose oil and spicy coriander seed oil complemented by fruity bergamot, sweet tonka bean, and woodsy akigalawood.
Milk Makeup has partnered with longstanding partner, The Center, and will donate one Hand Sanitizer for every one purchased to four local LGBTQ+ organizations. These LGBTQ+ orgs include The Center, God's Love We Deliver, Housing Works, and Callen-Lorde Health Center.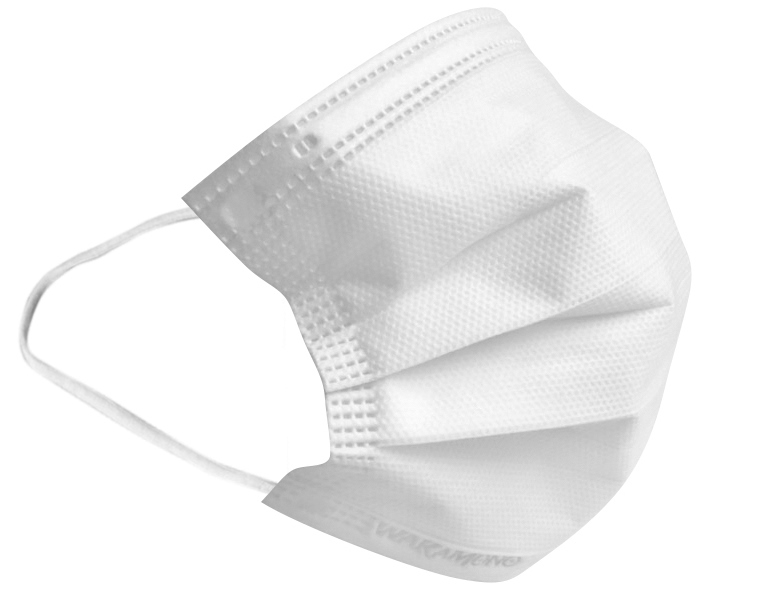 As the second wave of Covid-19 hits, we may experience another shortage of PPE, and we must be ready. Many companies are working as fast as they can to keep us safe. One such company is Wakamono who has just launched an antimicrobial medical mask created to not only filter viruses and bacteria but to kill them on contact. Wakamono's mask utilizes a Gecide fabric layer that is covered with millions of organic nanoparticles that "trap", weaken and destroy viruses and bacteria upon contact. What you're seeing is the world's first Nano Biotech application mask.
This mask has been shown to be effective against 99% of the strains of SARS-CoV-2 which is the Human Coronavirus strain causing the COVID-19 pandemic. This unique mask is also capable of self-killing Coronavirus strains including strain NL63, 229E, and inactivates influenza A H1N1 – the enveloped viruses and Poliovirus-I – the non-enveloped viruses. In addition to the antiviral properties, the Wakamono mask meets and exceeds the highest FDA standards of the US: ASTM F2100 level 3, and European CE EN 14683 Type IIR. It is also certified biosafety (according to tests for in vitro cytotoxicity) and made with organic and natural components. The masks are free from any metal nanoparticles and have been tested/certified by independent labs including FDA, Eurofins and Pacific BioLabs, and more. The masks are available for $79.99 (box of 50), 2-4 (50 boxes) for $45.00, and 5 and more (50 boxes for $29.00 at www.wakamonobio.com.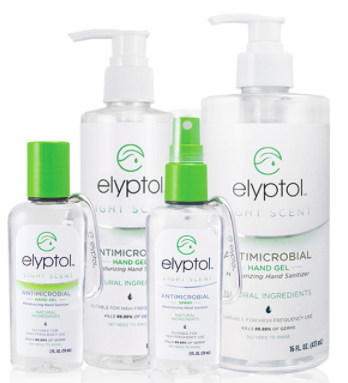 Thanks to the healing properties of eucalyptus oil and naturally-sourced pure ethanol, Elyptol brings you a hand sanitizer that sanitizes in a healthy and eco-friendly way. In fact, did you know they made the first Type 1 eco-certified and professionally registered hand sanitizer? Despite its gentle feel, this hospital-grade natural sanitizer's efficient formula is powerful enough to kill 99.9999% of bacteria, fungi, and other common germs that cause disease. It is EWG Verified and available in gel and spray forms. This award-winning endorsed, and FDA registered hand sanitizer is available in a 24-pk 0.5oz gel for $23.76, 16oz gel or spray for $13.99, 6-pk 2oz spray for $29.34, 60-count wipes for $6.99.
Add these to your fall and winter must-haves and you'll do fine during the second wave of Covid-19.