As we continue our new normal, we have to thank the spirits industry for continuing to keep us sane. With the stress of the pandemic, unrest, and the election, a delicious cocktail can calm the nerves. We gleefully raise a glass whenever there is a new wine or spirits launch. It means the industry is surviving and people are still gainfully employed. It also means after a stressful day, week, month (this year as a while), there's something delicious to look forward to. Which is why we're super excited about the distribution agreement between Vision Wine & Spirits, and Slocum & Sons in Connecticut, and Winebow in New York and New Jersey. This agreement brings the rich and complex offerings of Del Professore Chinato, Aperitivo, and Bitters Vermouth to in Connecticut, New York, and New Jersey.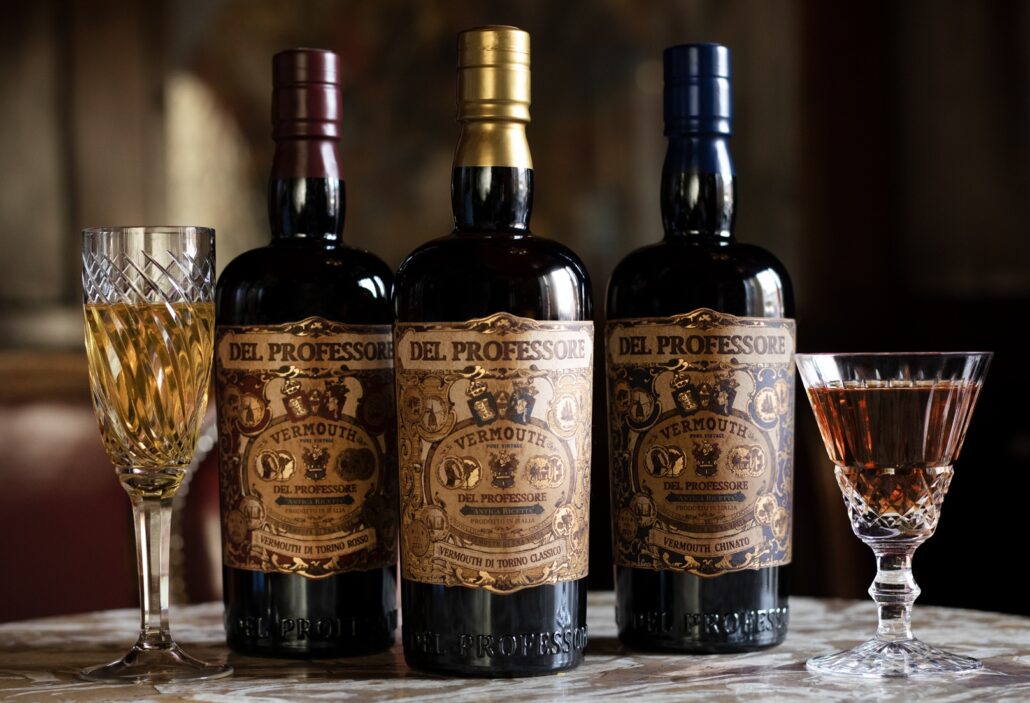 Named after Jeremy Thomas, the original mixologist, and cocktail pioneer, aka "The Professor", Del Professore Vermouth is one of few vermouths available made solely from wine and ingredients produced in-house. This ensures the intensity and authenticity of the aromas. The makers oversee the entire process from grape and herbs to the finished product. The one thing that stays with us about Del Professore's range of liqueurs is the nose.  The aroma of each varietal captivates your senses; you can taste them on your palate just by inhaling their delicious layers of flavors and spices. Not a big surprise for an aromatized wine; these ready-to-drink Aperitivos are perfect for those who love a mix of earthy bitterness, sweetness, and robust flavors.
"I love preserving and enhancing the aromas, colors, and flavors of the raw materials I work with, just as I love waiting patiently for them to mature naturally," says Carlo Quaglia, Distiller, and liquor maker.
The full lineup of Del Professore products includes Classico, Rosso, Bitter, Aperitivo, and Chinato Vermouth. These high-quality, award-winning vermouths are delicious in cocktails but are especially delicious served chilled and neat. Although they offer five varieties, we're highlighting the Chinato, Aperitivo, and Bitters Vermouth. Let's get to know these enticing liqueurs.
The Del Professore Chinato Vermouth combines the delicate bitterness and fortifying virtues of Cinchona Calisaya with the classic sweetness and aromas of vermouth, and Barbera wine to create a beverage that is perfect as an aperitif or after-dinner drink. Fans of sweet vermouth will love this varietal because boasts just a touch of bitterness.
Speaking of bitter, the Del Professore Bitter is crafted from an exclusive recipe that includes a fresh bitter orange peel infusion. If you're a gin fanatic, this is the Del Professore for you. This unique blend creates a unique spirit with a natural ruby red color and juniper, cinnamon, and other spice aromas. You'll enjoy the hint of pepper, especially complimentary if enjoying a thick, juicy steak. It also boasts the typical flavors of citrus, cascarilla, rhubarb, and gentian on the palate.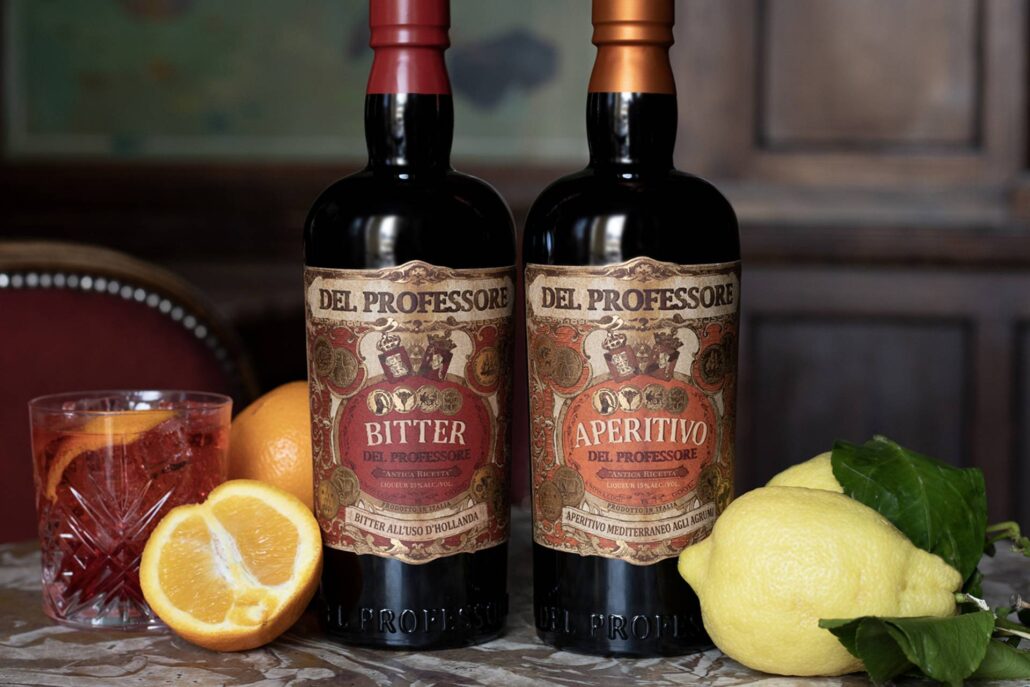 If you're a fan of aperitivo like we are, you will adore the classic Del Professore Aperitivo liqueur. A fine craft infusion of mandarin, lemon, gentian, and other spices; this naturally colored liqueur releases intense aromas of fresh citrus, sage, and flowers with a hint of gentian and other delicately bitter herbs. Created form an original Italian recipe, it boasts potent, long-lasting flavors, well-balanced alcohol, and a delicately bitter aftertaste. A perfect sipping drink to enjoy if you're pairing with salty snacks.