We all are too familiar with those who do not like wearing face masks. In truth, it can be bothersome when trying to eat or drink, communicate if you are deaf, avoiding maskne, or making and receiving phone calls. Unfortunately, face masks are a necessity for our health and the health of others and are needed. Thankfully, companies are stepping up with fast innovation to help us deal with life wearing face masks. There are face masks with straw holes for drinking and masks with clear windows for communicating with the hearing impaired. Now there's a face mask made specifically to take and receive phone calls and listen to music without having to take it off. Say hello to MaskFone, the world's first true wireless headphones and mask in-one.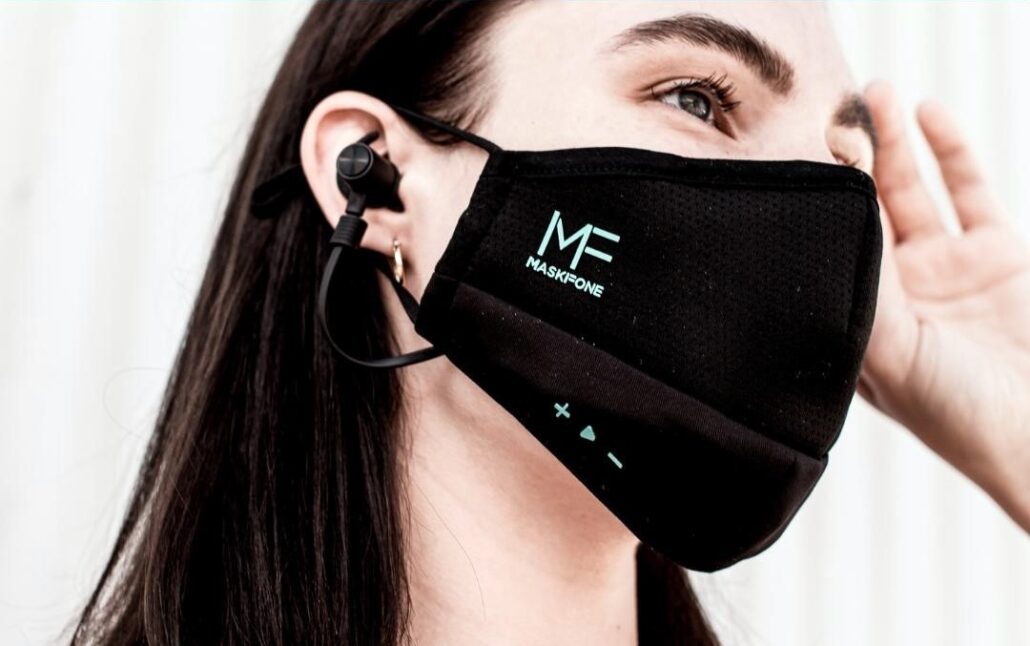 You read that correctly; this mask is designed with a built-in microphone to take phone calls while wearing it. There is no need to take off your mask while on a call. While virtually attending Pepcom and CES, we were introduced to this wonder-gadget. We instantly wished we had this in 2020; our mask experienced would've been more tolerable. With this groundbreaking, optimal face mask from Binatone, you can enjoy maximum protection against airborne health risks (thanks to its 5-layer filtration system) while enjoying a more convenient and serviceable way of taking phone calls and listening to music.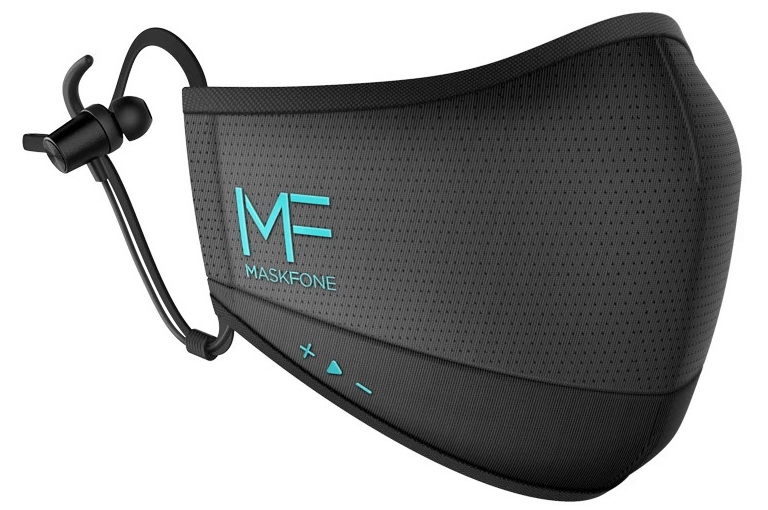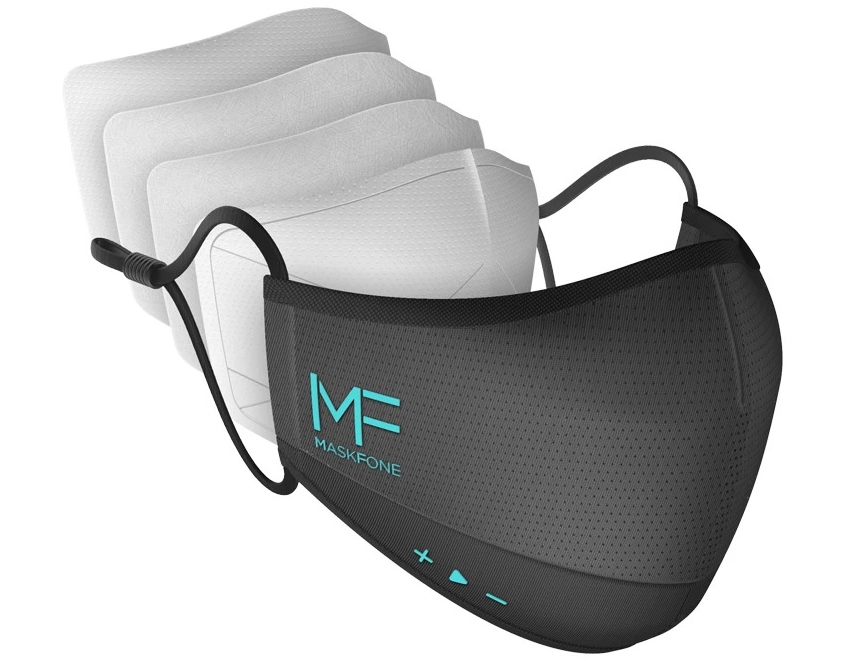 The MaskFone brings together Hubble Connected's patented technology which includes a built-in microphone that eliminates muffled audio, and PM2.5 filters or medical grade N95 Filters (sold with the MaskFone Premium). You can also just buy the N95 Filters separately to up your protection level. The Bluetooth connected earbuds boast 12 hours of playtime, is IPX5 water and sweat resistant, a built-in microphone, crystal clear audio, voice projection technology, and are Google, Alexa & Siri compatible. Its sleek and clean design combines functionality and fashion.
The face mask comes with the aforementioned filters with replaceable filters. It features hidden cables, and controls that fall along the jawline, a comfortable fit that forms to all face shapes, magnetic earbud holders, adjustable neoprene ear hooks, a stabilizer for an extra secure fit, and is made from washable and durable twill fabric. Plus, its innovation combines several key industries – fashion, technology, health, and safety. As Tim Gunn always says, "make it work!" and Binatone certainly did. Of course, we didn't expect anything less from a company that's a leading global manufacturer of innovative IoT, smart home, and consumer electronic devices for the baby, home, personal audio, and lifestyle camera categories.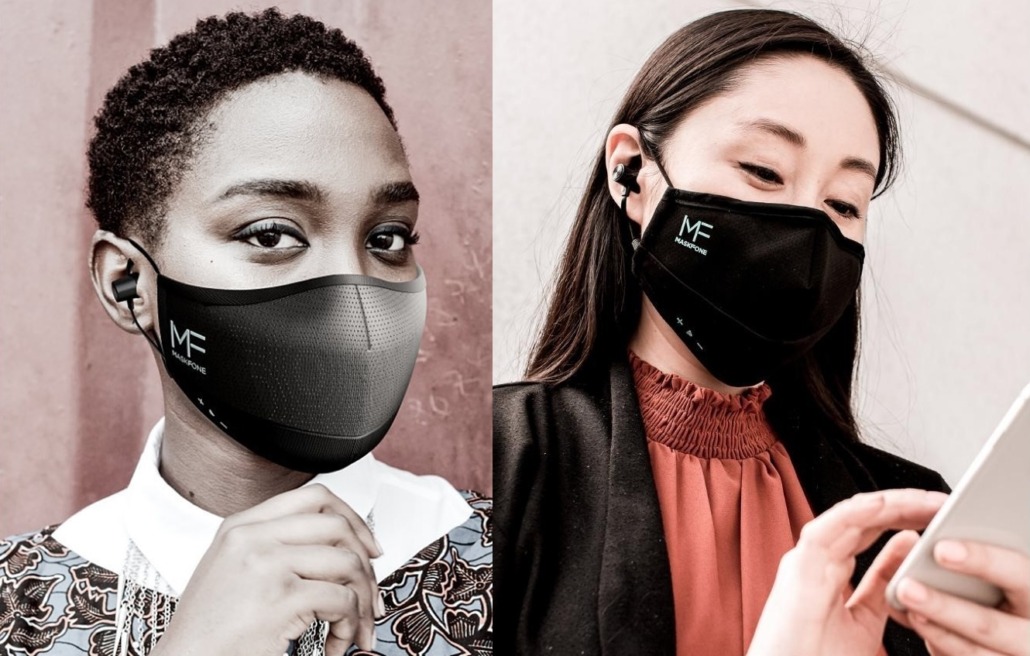 The MaskFone is available in small/medium and medium/large. The Classic with 3 included PM2.5 filters retails for $49.99 and the Premium with 3 included N95 filters is $69.99. Both are currently available on www.Maskfone.com. They will be launching in stores and online at Target and Amazon by February 1st, with additional retailers to follow. Trust us when we say this is the only face mask you will need in 2021.