For artists, their creations are their loves. This can develop into the artist falling in love with his creation. Take for instance Pygmalion or its subsequent remakes, My Fair Lady, Mannequin, Pretty Woman, She's All That, and so on. I'll even throw in Rupert Burns and Galatea's relationship in Bicentennial Man (you can't tell us he wasn't in love with his creation – he even named her Galatea!). They highlight how an artist can fall in love with their creations. That is the inspiration for the Farhad Re SS2021 Collection showcased during Paris Haute Couture Fashion Week.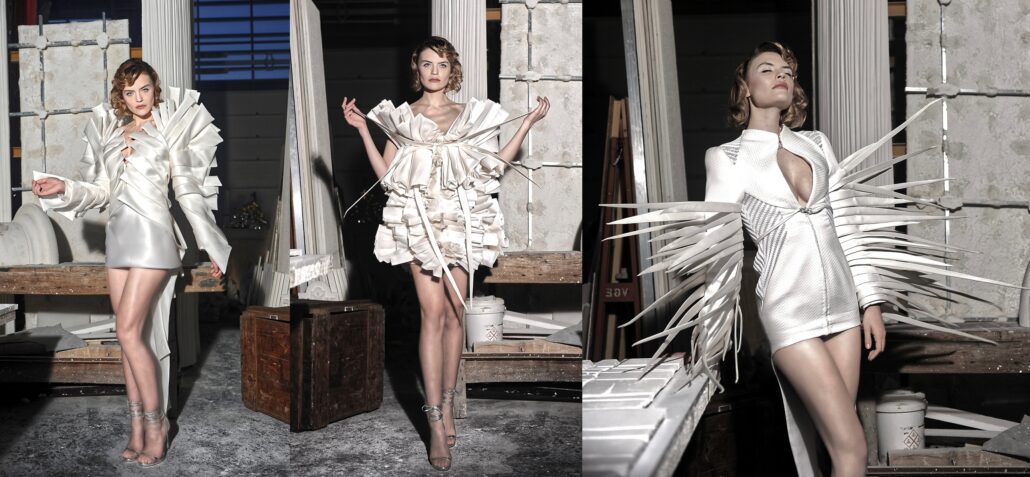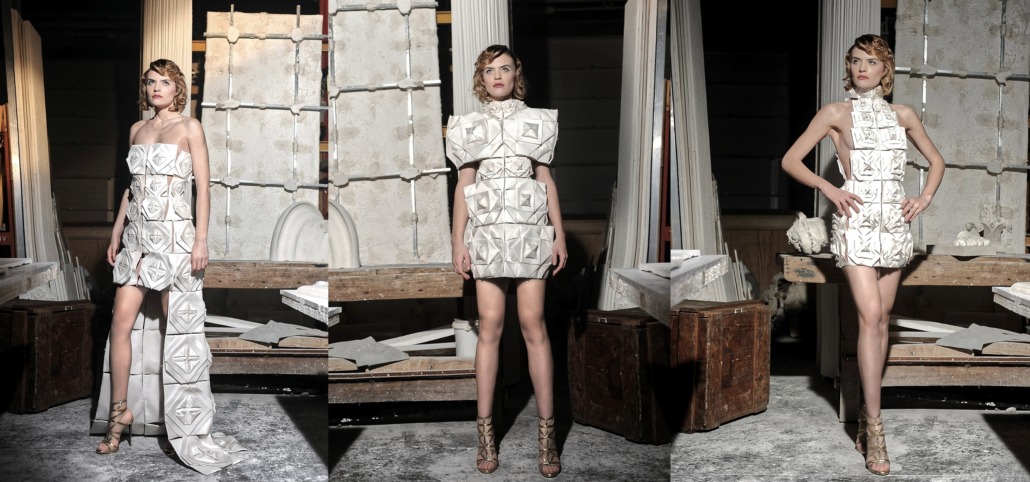 Farhad Re's SS2021 collection, aptly named Galatea after the sculpture Pygmalion created and fell in love with, features an array of stark white looks on a muse with skin as white as milk, just like the sculpture Galatea. Surrounded by marble sculptures and the messiness of an artist's studio, the Farhad Re SS2021 Collection celebrated the art of carvings with his sculptural and architectural silhouettes. The presentation was truly like Pygmalion's (in this case Farhad's) Galatea's sculptures came to life and were exploring his studio.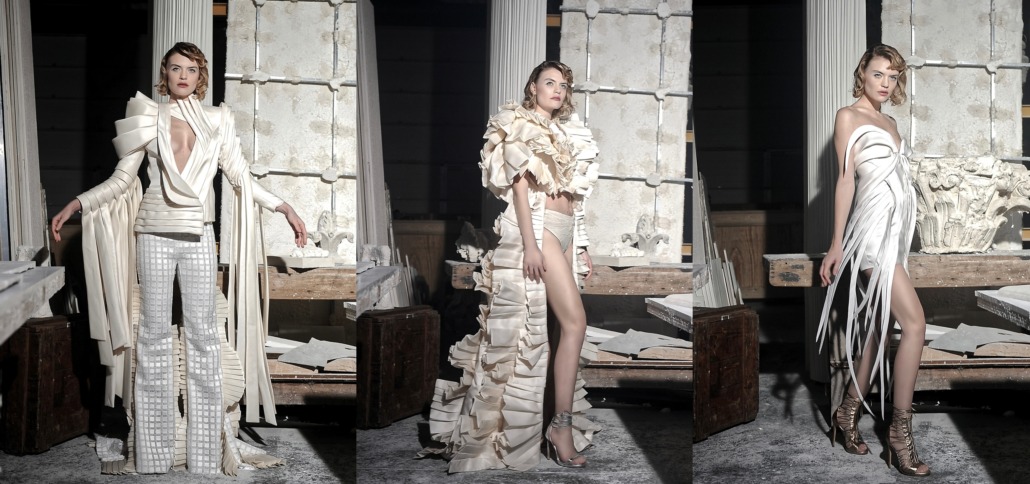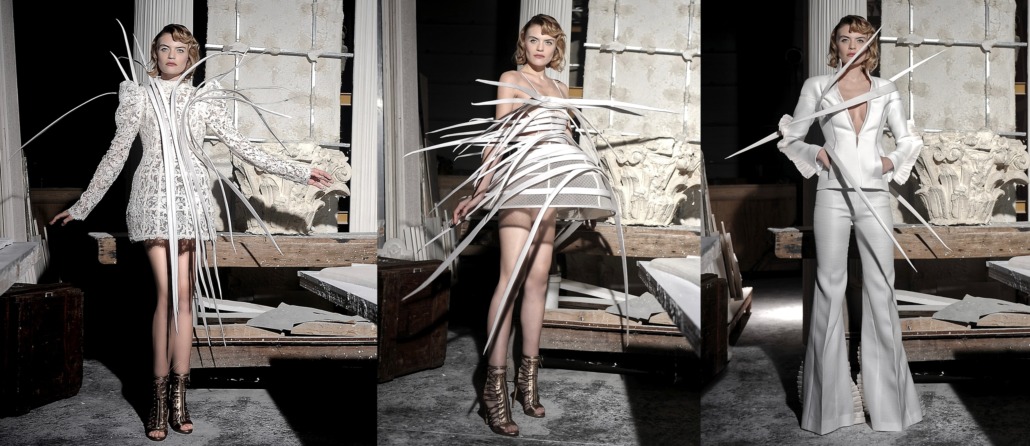 For days and nights, in full lockdown, Farhad Re cut triple organzas of silk in a virginal whiteness. The contours appear delicately, and Pygmalion/Farhad applied himself to carving a light, sculptural, architectural silhouette. No less than 500 meters of organza were used to create the 15 dresses in this collection. Behind the opacity of the material looms the grace of the woman (his Galatea) as seen by Farhad Re.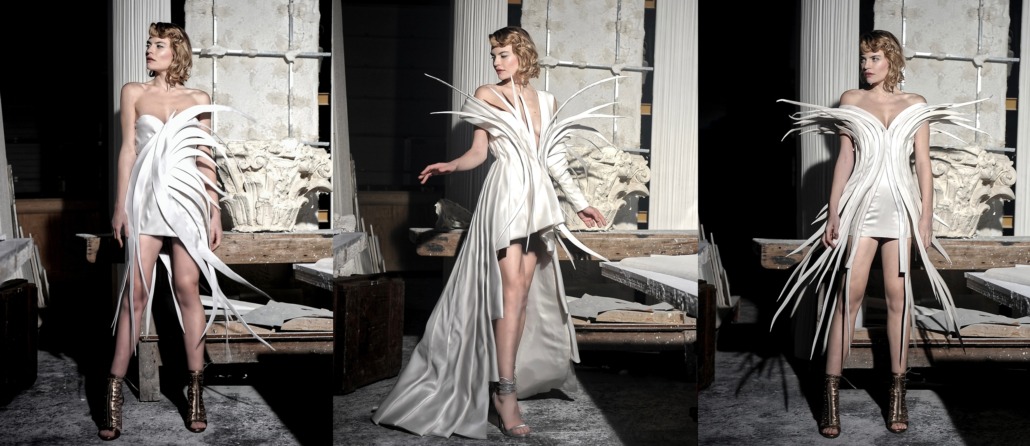 The purity of renewal, of freedom, of letting go – after all these months of lockdown is also found in the perfectly mastered and hand-shaped geometric shapes that form each dress. An invitation to dreamlike escape, but also to transform the lines of the silhouette like the long chiseled coat, enveloping, comforting, in which we all want to snuggle up in and escape.
Attached to the very essence of this collection is freedom through Farhad's personal history. His mother, of Persian origin, fled her country to regain the freedom to think and dress as she sees fit. Farhad revisits the myth of pygmalion by giving wings to his Galatea to make her discover the world. It's a tribute and real desire to share this need for the absolute; this quest for the sublime; this inclination to shape in the loved one a soul mate.