So many things inspire our personal fashion style; whether it's our environment, hobbies, and interests, family, or the world in general. For the Karnit Aharoni France Spring/Summer 2021 collection, the inspiration is a cherished loved one, a very stylish grandmother. The inspiration behind the Karnit Aharoni France Spring/Summer 2021 collection is her grandmother, who was a very stylish woman. Karnit was very inspired by images of her grandmother in the '30s and combined those images with a wild west style. The result perfectly sums up the current chaotic events shows the excitement of what's new, just like it was back then.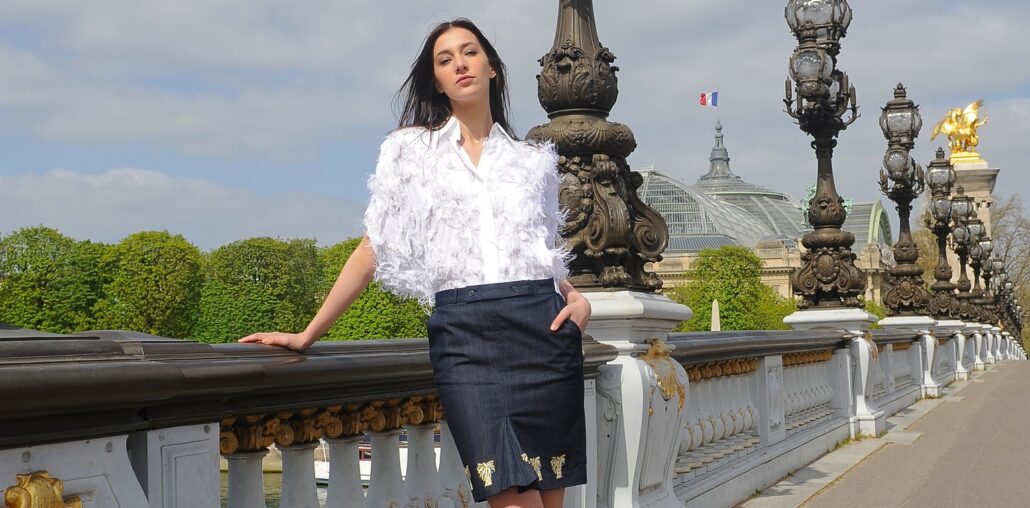 Her collections are always a mix. She tries to keep some elements that are loved and recognizable, adding to that new fabrics and colors. Her use of jacquards is exclusive and always tells a story made even more special by her research into the period style or element that interests her.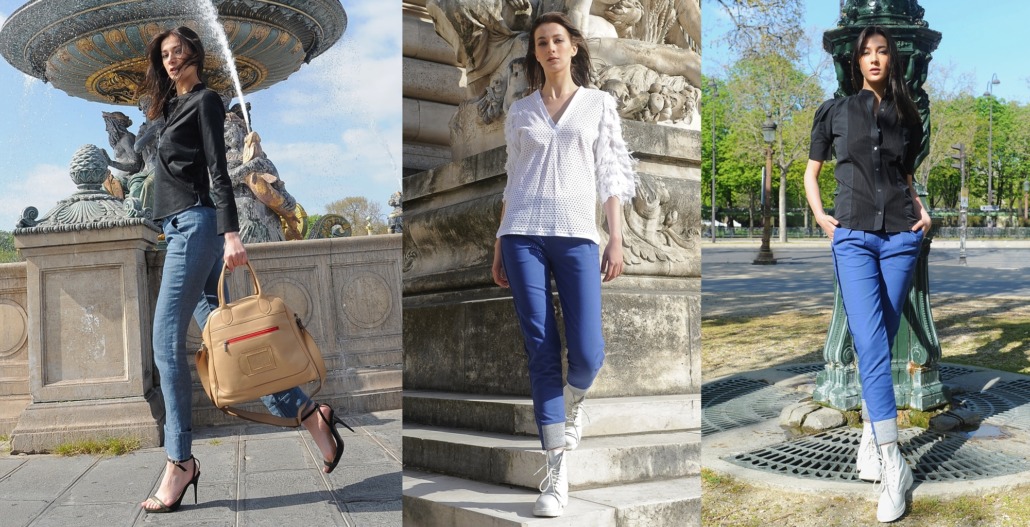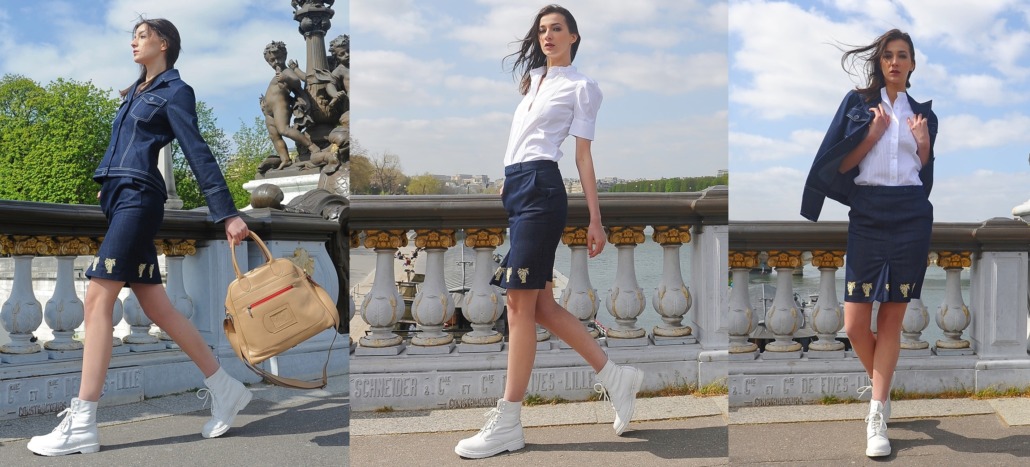 "I believe what we are going through at the moment, are changes which would have happened anyway, even without covid. I keep walking the path I've started with, and for which I've left the fashion industry of big brands: Small quantities, responsible production, and partners, season-less pieces. I am a woman and I come from a line of very strong women. My grandmother was an incredible person as well as my mother, both very strong and creative. I also have two 2 sisters, 2 daughters, and friends. I'm always sensitive to their feed-backs comments and needs. It's the contemporary femininity." Karnit says.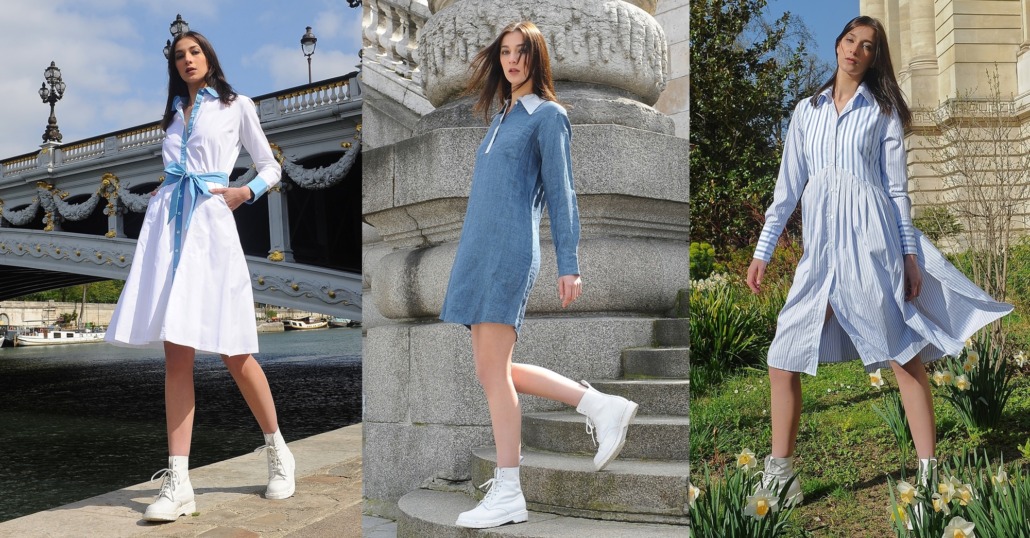 The Karnit Aharoni France Spring/Summer 2021 collection features all wearable pieces that will complement what you already have in your closet. We love the luxury Italian denim skirt with the Date tree embroidery; the hybrid 70's/80's-inspired Poly Blouse in eyelash viscose jacquard; the Bridge top with lightweight eyelash sleeves, a very cool take on the T-shirt; the flared Lea shirt dress in white and chambray accents.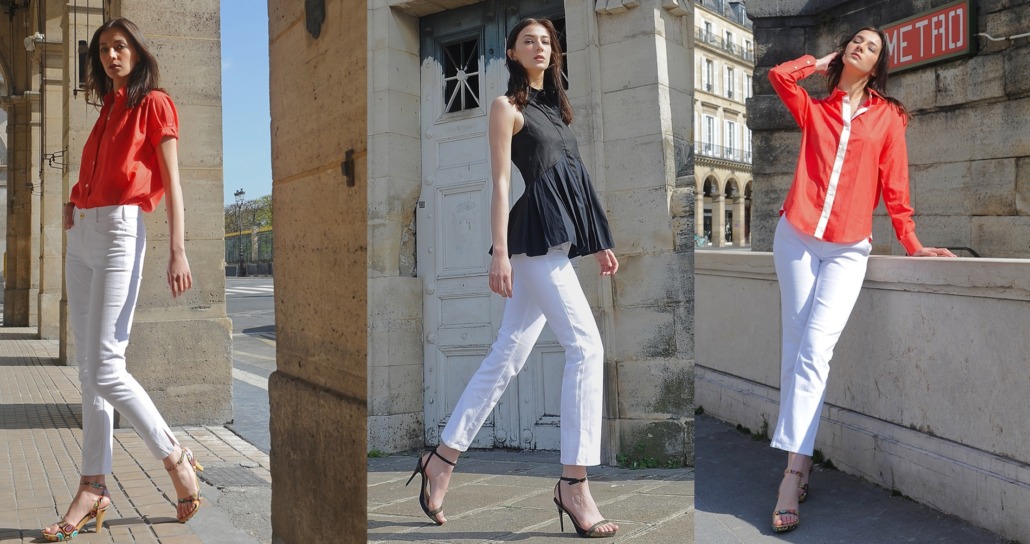 All the fabrics from the Karnit Aharoni France Spring/Summer 2021 collection are 100% natural and eco-responsible from Italy or France. She goes further to eco-responsible production from France and Portugal. It's responsibly luxury at its best.