Sometimes we forgot that our moms were once where we are; young, enjoyed going out and hanging out with friends, etc. Before they settled down, our moms were out having fun and enjoying delicious cocktails (some still do). This Mother's Day, why not treat your mom to some delicious brunch cocktails you've crafted at home? You can help her relive those unfilled days of her youth while we're all still restricted from enjoying a full brunch experience out. Today, we're sharing two great libations from Frankly Organic Vodka that is not only delicious, but they're also easy to make.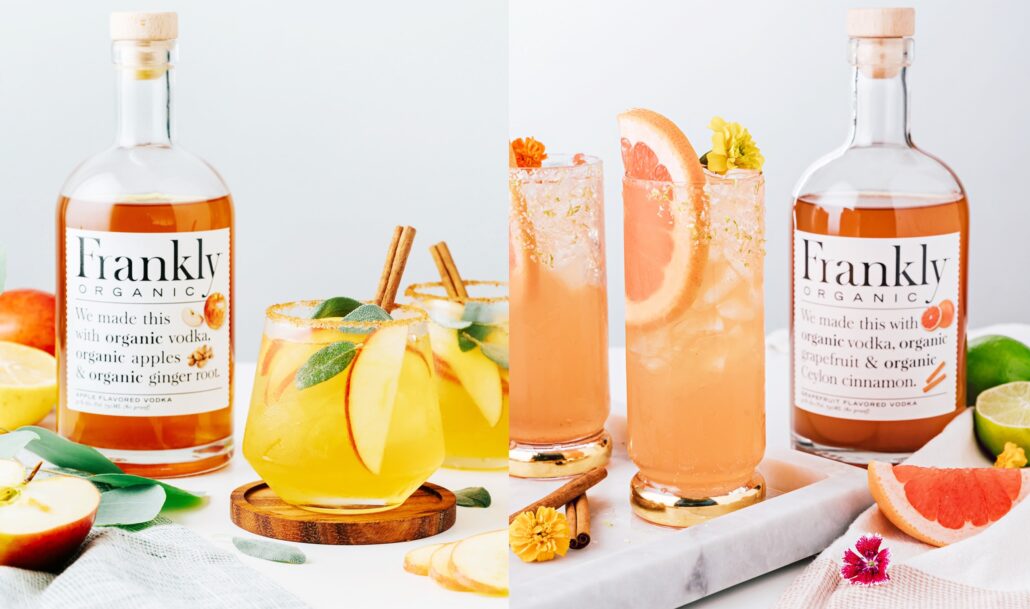 Perfect for brunch, these Frankly Organic Vodka cocktail recipes will keep things fresh on Mother's Day Sunday! Each feature one of Frankly's small-batch varieties, which are 100% organic and infused with functional ingredients like real roots, fruits, and botanicals. You and your mom can feel great about what's in your glass as you sip on one or both of these delicious brunch cocktails. You'll and mom will love the combination of flavors these two organic vodkas offer. They're both bold, refreshing, and absolutely memorable. Keep reading to create these delicious drink recipes at home.
Apple Kombucha Crush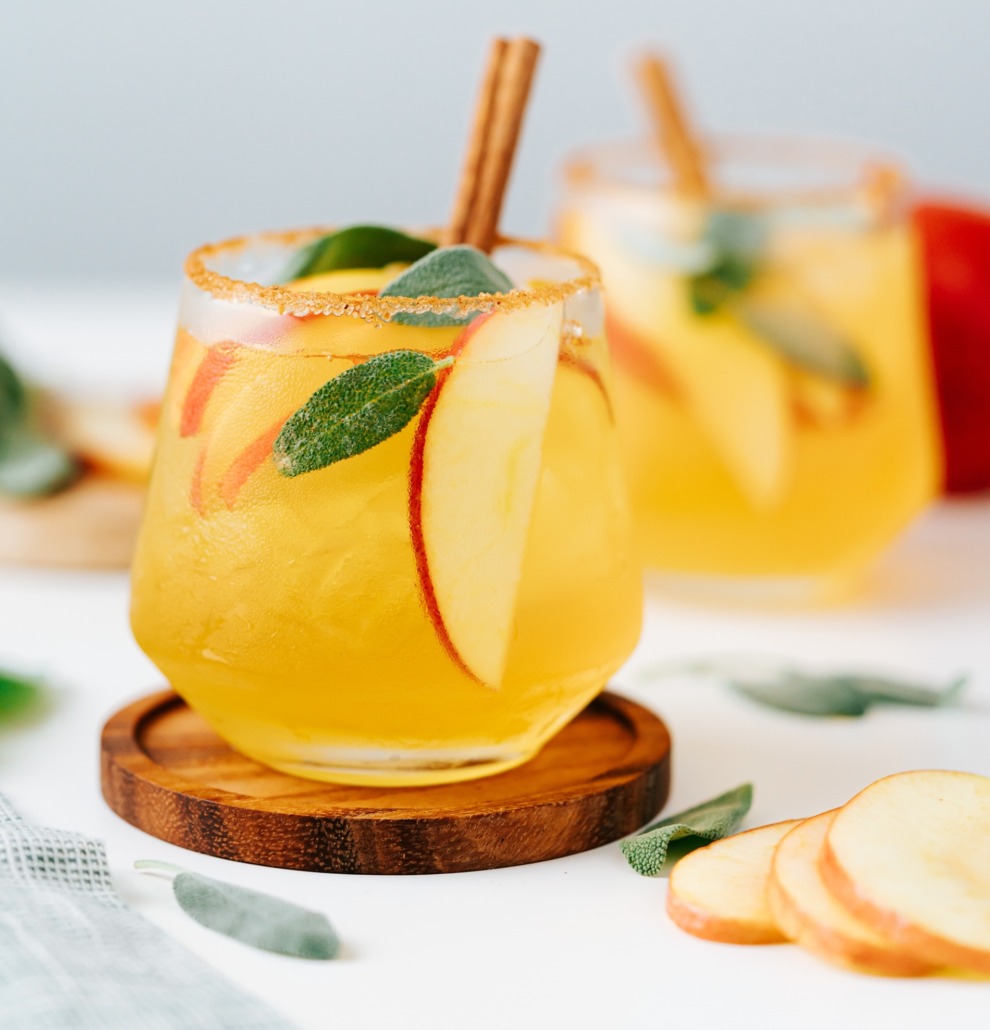 1 ½ oz Frankly Organic Apple Vodka
1 ½ tsp sugar
½ tsp cinnamon
Lemon wedge
3 oz ginger kombucha
½ oz fresh squeezed lemon juice
½ oz maple syrup
Mix sugar and cinnamon on a plate. Smear the rim of the glass with a lemon wedge. Dip rim in the sugar mix. Add ice to a shaker and pour vodka, lemon juice, and maple syrup, and shake. Add ice to the glass and pour liquid. Add apple slices and kombucha. Garnish with sage and cinnamon stick.
Salty Cinnamon Dog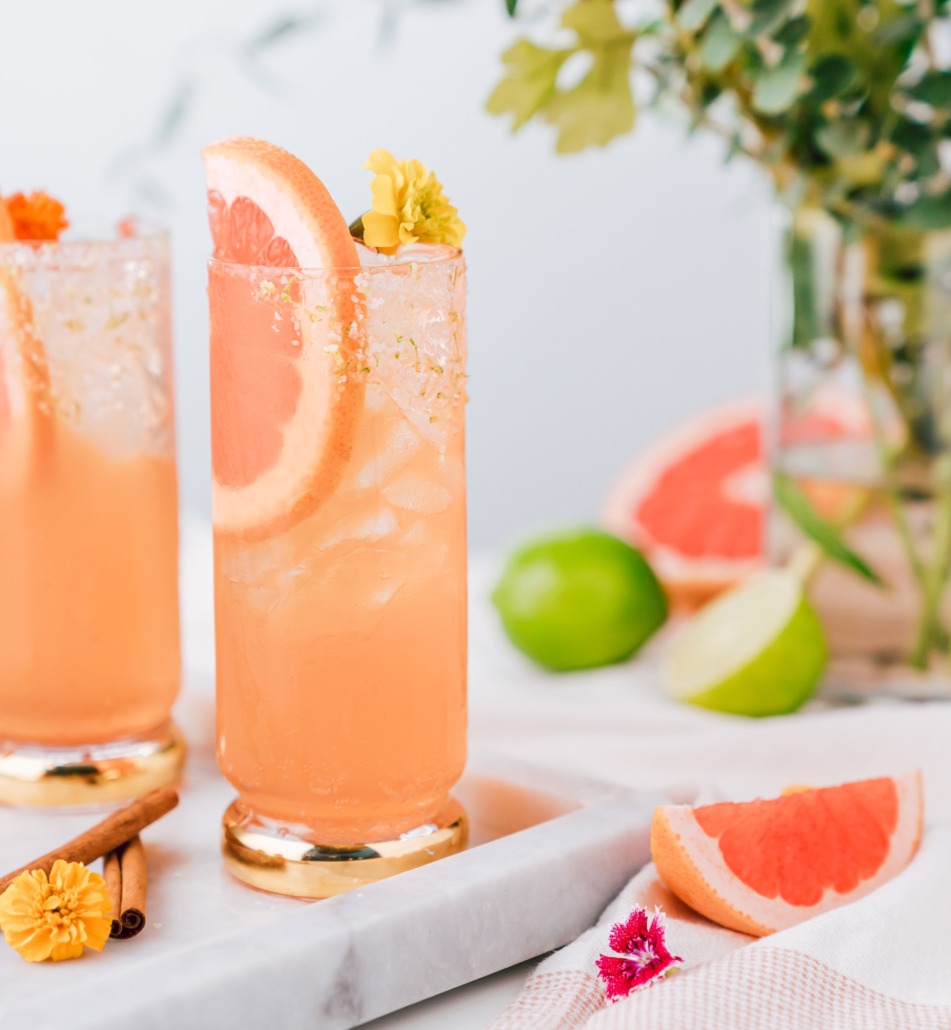 2 oz Frankly Organic Grapefruit Vodka
½ tsp kosher salt
Zest from 1 lime
Pinch of cinnamon
½ fresh squeezed lime juice
4 oz sparkling grapefruit juice
Blend salt and zest. Smear lime on the rim of the glass and dip in salt. Add to glass: ice, Frankly vodka, cinnamon, lime, and grapefruit juice. Stir and garnish with grapefruit slices.
There's so much to love about Frankly Organic Vodka aside from their delicious spirits. Did you know they were the first spirit brand in the world to include ingredients and nutritional content on their label? Each of the five hand-crafted small-batch varieties, the Original, Strawberry, Pomegranate, Grapefruit, and Apple are non-GMO, gluten-free, and contain no refined sugars, artificial flavors, or colors. What's even more impressive, the vodka brand donates 1% of its revenue to animal welfare organizations through their Frankly Fido Program.