The days of plain and boring readers are long gone. Let's face it, drugstore reading glasses are typically poor in quality and not on anyone's must-have fashion list. The more recently popular blue light glasses are functional but why can't they be fashionable too.  Whether you wear them for style or purpose, the basic black readers your grandma wore are no longer your only choice. We're talking readers that look nothing like readers and stylist blue light glasses you'll continue wearing even when not in front of a computer. Thanks to Jennifer Farrelly and Lee Zaro, original Head of Product at Warby Parker, there's a new, affordable line of luxury eyewear. Join me in welcoming the very cool range of affordable, designer eyewear from Cheeterz Club, your new, go-to luxury eyewear company.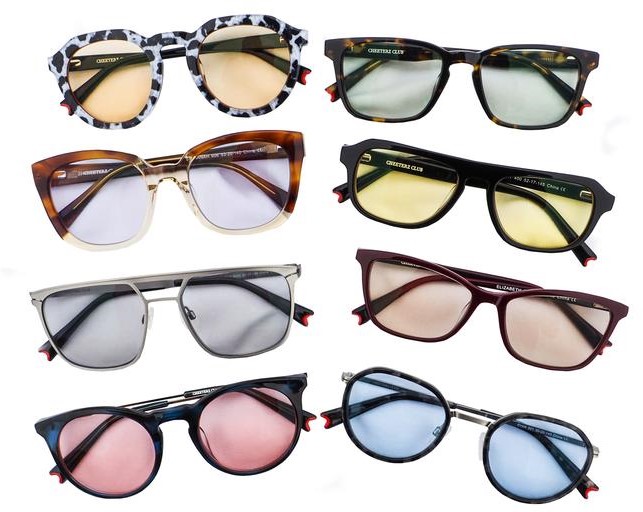 Cheeterz Club launched its affordable designer eyewear brand with a mission to change the perception of reading glasses. The line of readers and blue light glasses blend fashion and function without breaking your bank. From traditional to modern styles, Cheeterz Club offers 42 frames designed in-house and handcrafted with plant-based materials. The frames are made with 100% acetate; they use spring hinges for a comfortable fit; their metal frames made with medical-grade stainless steel. Each frame has a unique branded emblem imprinted on the temple tip.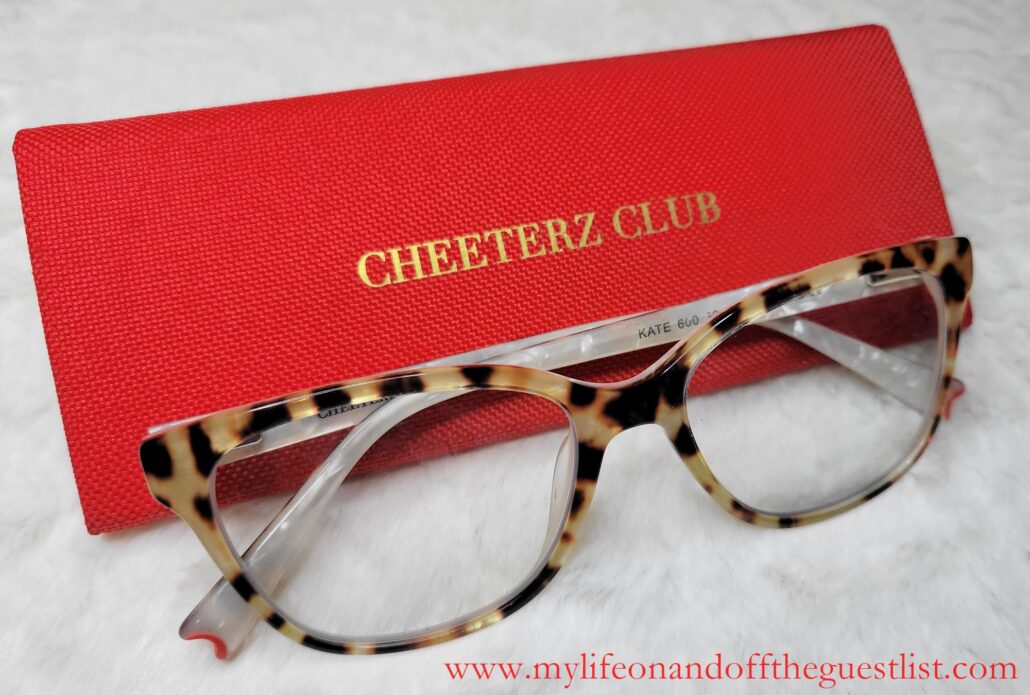 Their 42 frame designs can be furnished with their available 14 power options; plus all Cheeterz Club CR39 lenses have the least amount of distortion of any non-glass lens with high visual clarity and excellent optics. The lenses have 4 coatings including anti-scratch, anti-reflective, hydrophobic, and oleophobic, which make them water and oil repellent. They are also 100% UVA/UVB protective.
We had the chance to try a pair of Cheeterz Club readers and can honestly say we love our Kate- Calico Cat readers, $28.99 (pictured directly above). Perfect for all face shapes, the Kate boasts a soft-angled, modified rectangle shape. It is lightweight, hypoallergenic, and is handmade from plant-based plastic. Aside from the very fashionable frames and a comfortable fit, you'll love the fact that we can customize these. Add blue light protection, choose the level of power you need (they start at 0.0), and add a fashion tint. The choice is yours.
Are you ready to trade your basic readers for a pair or two of super stylish options? Then Cheeterz Club is definitely what you need. Visit www.cheeterzclub.com to start your new affordable, luxury eyewear journey.