Are you looking for a new and healthier way to rosé? Truly Spiked and Sparkling, the gluten-free spiked sparkling water, is debuting its newest style: Truly Spiked and Sparkling Rosé. This rosy-hued spiked sparkling water boasts lots of refreshing bubbles and a wonderfully light taste. You may remember we highlighted this range of light and refreshing low-calorie, clean and simple spiked sparkling water a few months ago. So we're really excited for this new flavor addition. Believe it or not, this refreshing spiked water does not contain any liquor or spirits. The alcohol in Truly Spiked & Sparkling comes entirely from fermenting all-natural cane sugar.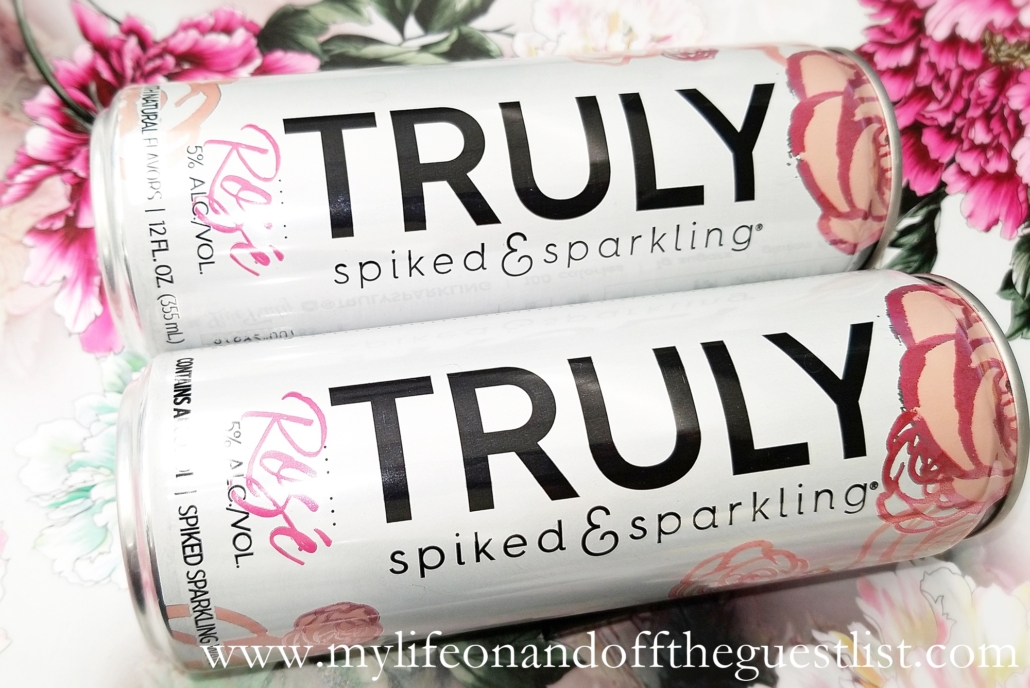 Truly Spiked and Sparkling Rosé is a delicately sweet, slightly tart, and perfectly refreshing with a hint of California Chardonnay grapes. According to a recent survey of over 1,400 alcohol beverage drinkers, conducted online by The Harris Poll on behalf of Truly Spiked and Sparkling, half of alcohol beverage drinkers (50%) wish there was a healthier alternative for rosé wine. Truly Spiked and Sparkling Rosé takes its cues from rosé wine, so you'll enjoy everything you love about rosé wine. And like all other Truly flavors, Truly Rosé only has 100 calories, is gluten-free, has only 1g of sugars, 2g of carbs, and a 5% ABV. So guilt-free rosé enjoyment is literally right in this can and in your hands.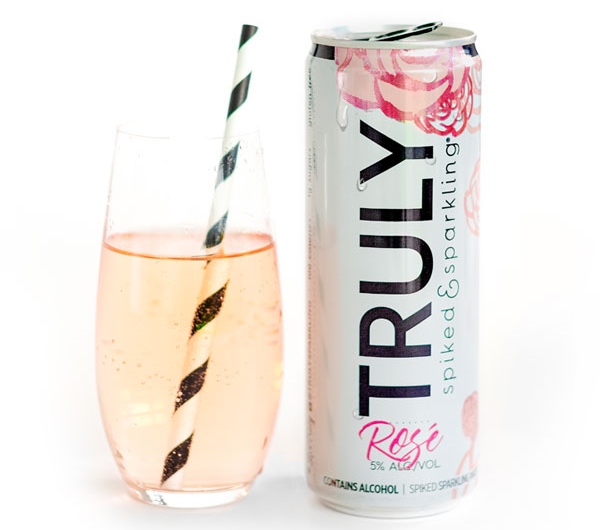 This truly refreshing sparkling beverage will help you beat the heat this summer wherever the season takes you. Available in 12 oz slim cans that made for any on-the-go summer adventure, you'll enjoy every refreshing drop of Truly Rosé. Want to enjoy this new way to rosé now? Pick up a can or a 12-pack to go from Whole Foods, Duane Reade, 7-Eleven Stores, Fresh Direct, and Target. Or sit and enjoy a can with a meal at Embassy Suites, Intercontinental Hotels, and Buffalo Wild Wings locations.