Don't you love it when two of your favorite things combine to create an amazing new super product? If you already can't tell from all the coverage, we love a good cocktail and will never say no to a cuppa. Those two worlds combine deliciously in Buzz Tea, canned hard iced tea that goes harder, smoother, and louder than your typical canned cocktail.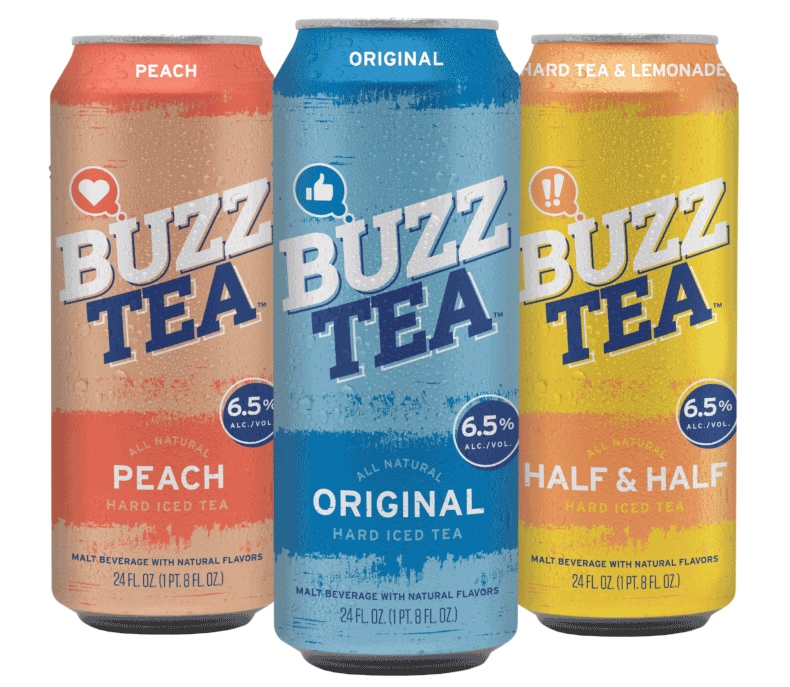 Launched by four-time winner of the industry's Impact Hot Brand Award and Top 100 Beverage Company, Geloso Beverage Company, Buzz Tea hit the market on March 1st in three delicious flavors including Original,
Half & Half, and Peach. It contains 6.5% alcohol and is available in 12 oz variety packs and 24 oz singles. The primary alcoholic ingredient in Buzz Tea is a triple filtered malt and all-natural blends of Argentinian black tea. Get ready for refreshing drinks that boast a natural smooth finish.
Buzz Tea Original 6.5%: The classic flavor is brewed from organic black tea blended with Argentinian leaves, and natural flavors.
Buzz Tea Half & Half 6.5%: The Half & Half is made from real black tea and fresh lemonade. The classic tea meets summertime lemonade that you can quench your thirst with all year round.
Buzz Tea Peach 6.5%: Be a peach and sweeten up your next boat day, house party, or your living room couch. Made from natural Peach tea extracts, this flavor keeps things light and peachy.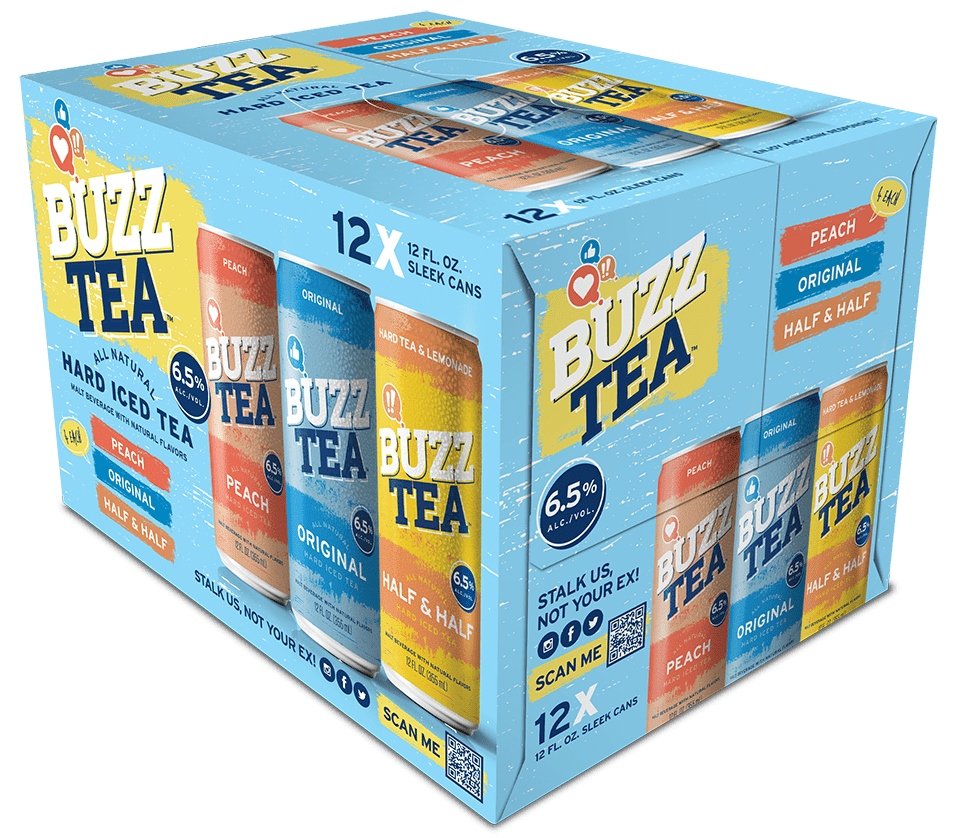 "The hard tea market has a lot of opportunities right now and we jumped on it. We knew we could produce delicious and easy-to-drink flavors with a higher percentage of alcohol than our competition" says Mary Chapman, Marketing Director at Geloso Beverage Group.
Whether you're in the mood to sip some tea or spill some tea, when you reach for a can of any of these delicious hard tea beverages, your palate will be most satisfied.