Calling all brow and beauty lovers! We hope you're ready for some big-brow glam. Many might say that eyebrows are the most important feature of the face, and we, along with Benefit Cosmetics, completely agree. This is why we're happy to share the news of their recent beauty launch. Benefit recently launched a new, must-have product, the Benefit Gimme Brow+ Volumizing Pencil. This first-of-its-kind volumizing brow pencil is the beauty industry's very first fiber + powder pencil. It combines fibers AND powder to volumize, fill, and define brows. Let's get to know what will surely be your new favorite eyebrow product.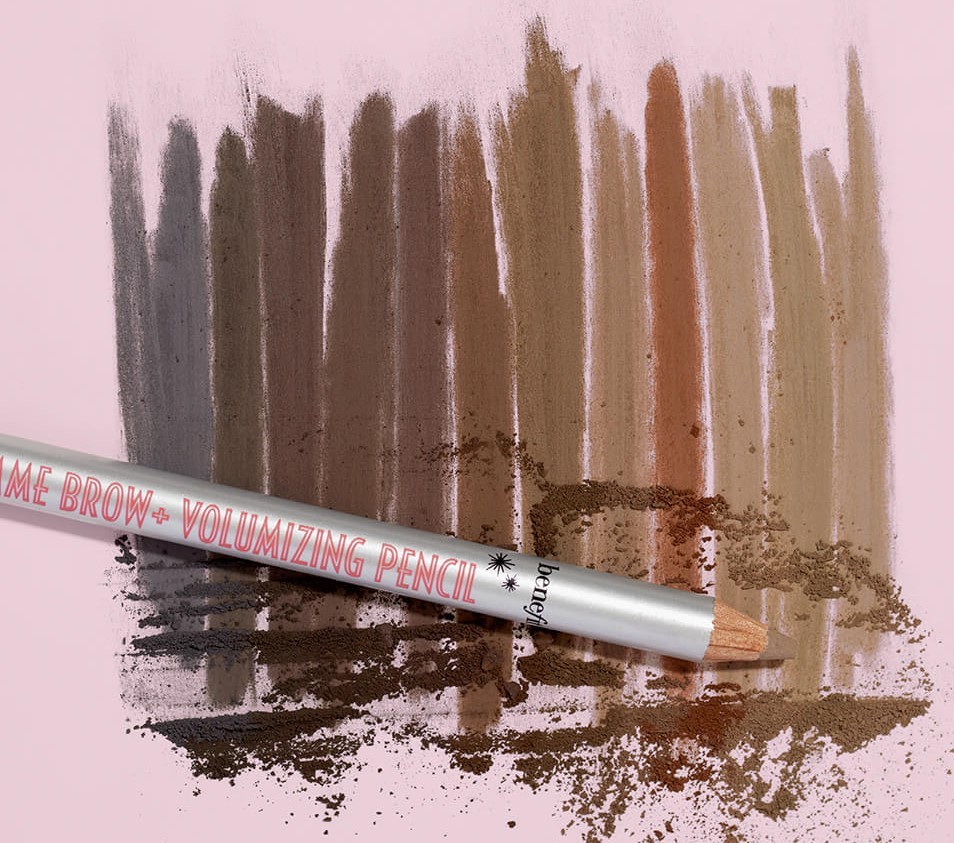 This easy-to-use, volumizing brow pencil combines fibers AND powder, attaching to existing hairs to build depth & dimension and create lightweight volume. The result? Fuller-looking brows that look soft, natural, and last all day! What more can you ask for? Get ready for natural-looking texture and fullness, mess-free application, and a weightless feel. This 12-hour, longwear, volumizing fiber eyebrow pencil is also waterproof and transfer-proof.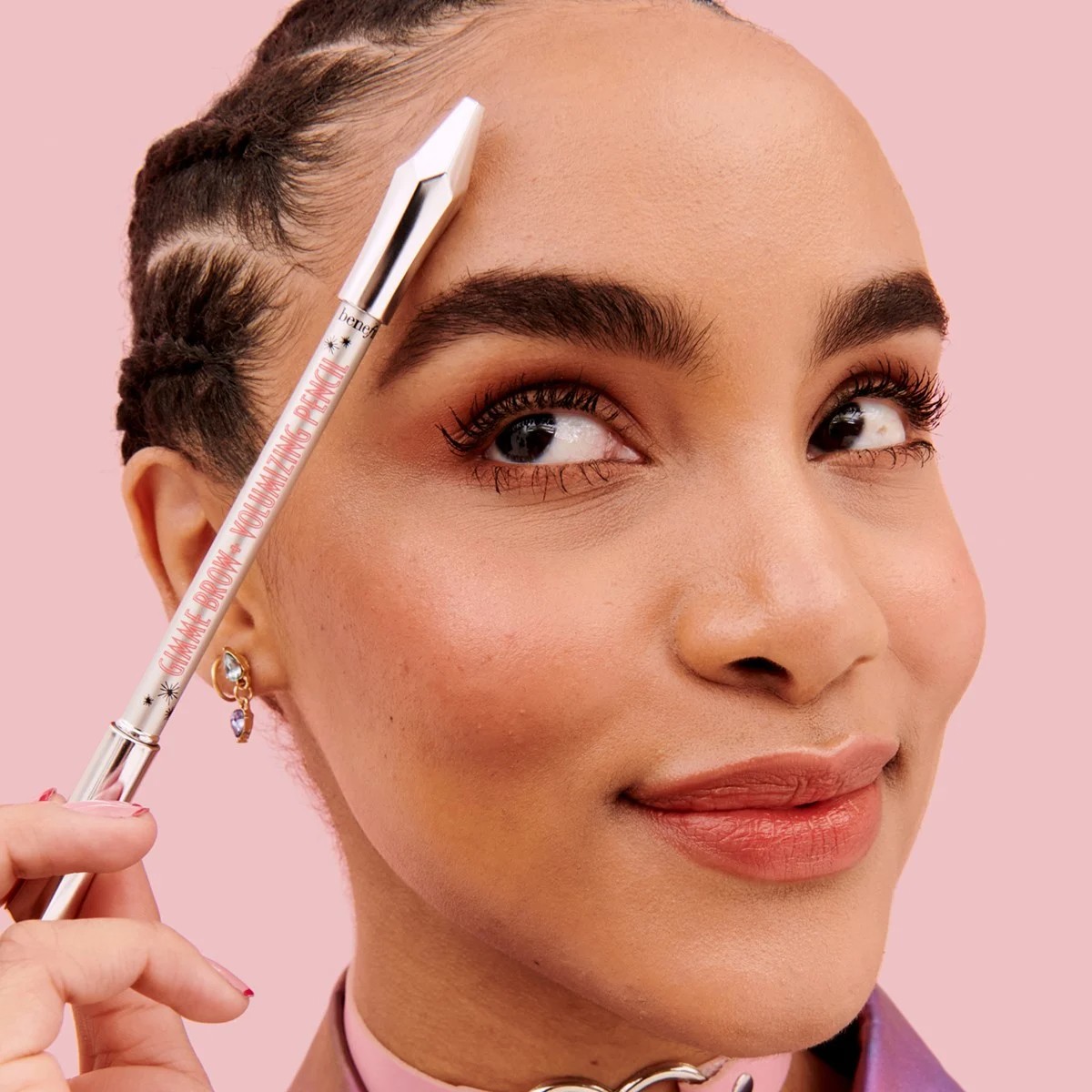 The unique formula boasts Silk cotton tree fibers that help create lightweight volume making brows appear fuller. The soft, wood-clenched Benefit Gimme Brow+ Volumizing Pencil is available in 12 shades and features a built-in spoolie for effortless blending. For those who love Benefit's beloved Precisely, My Brow Pencils, you will recognize the high pigment shades below. This should make for very easy shade matching.
1 cool light blonde

2 warm golden blonde

2.5 neutral blonde

2.75 warm auburn

3 warm light brown

3.5 neutral medium brown

3.75 warm medium brown

4 warm deep brown

4.5 neutral deep brown

5 warm black-brown

6 cool soft black

cool grey
For those looking for eyebrows with a bit extra oomph, we recommend layering the Gimme Brow+ Volumizing Pencil with Gimme Brow+ eyebrow gel for brows that look EXTRA volumized! The first-to-market volumizing brow pencil launched four days ago and is available for $25.00 at www.benefitcosmetics.com, www.sephora.com, www.ulta.com, www.macys.com, and other retailers.