We've been fans of Byron Lars since our college days. Since we were first introduced to his creation, the iconic and instant classic shirt dress, and his gorgeous designs for Barbie. Although our bank accounts may have prevented us from owning his iconic pieces, we're still and always will be huge fans of his fashion collections. We are so happy to welcome him back to showcasing during NYFW. He makes a long-awaited return to NYFW with his In Earnest by Byron Lars SS23 Collection, a brand he founded with business partner Sheila Gray in 2020. This new brand joins the much-loved Byron Lars Beauty Mark label, which boasts such fans as Former First Lady, Michelle Obama, celebrity A-listers such as Angela Bassett, Elle Fanning, NataliePortman, Taylor Swift, etc.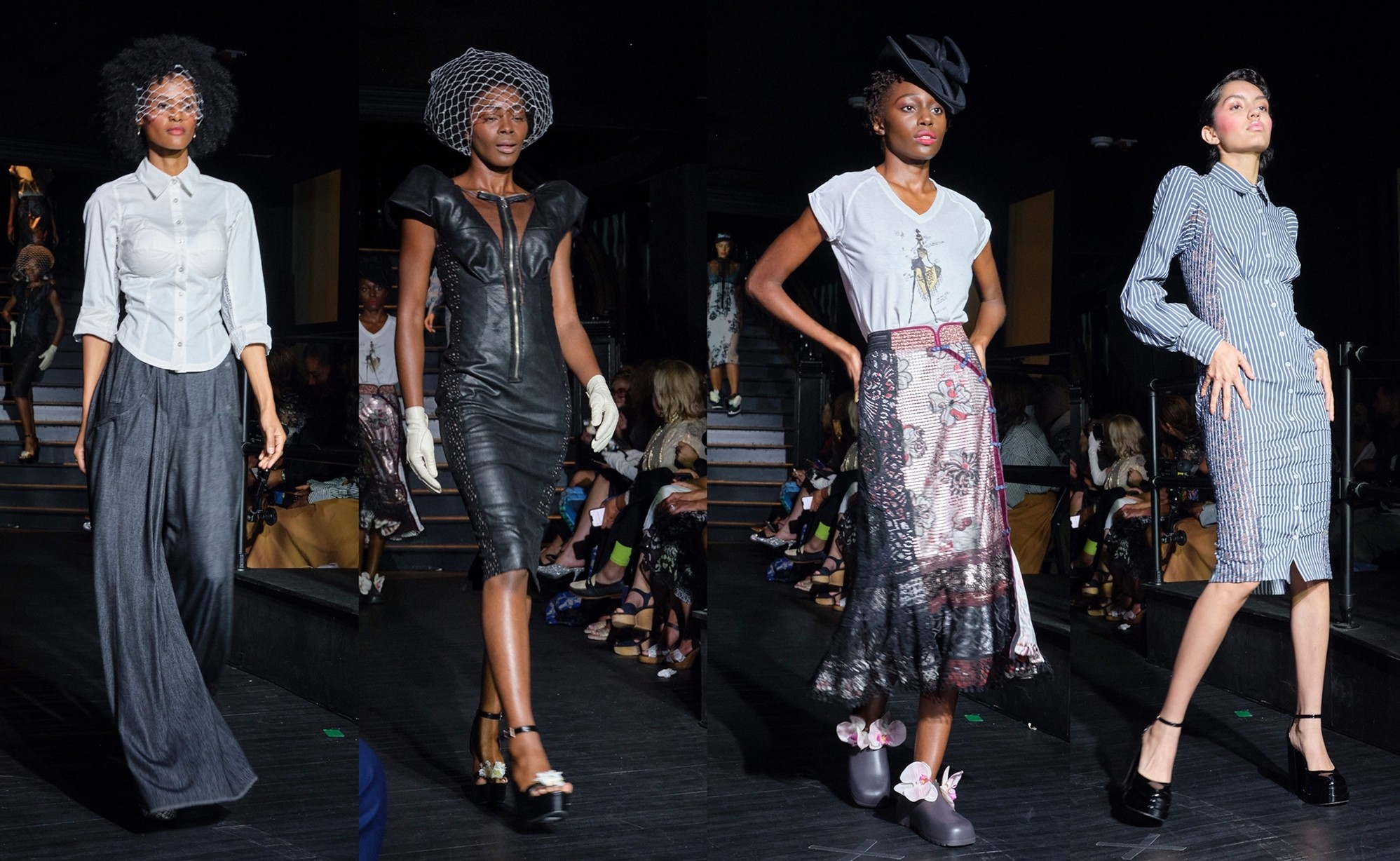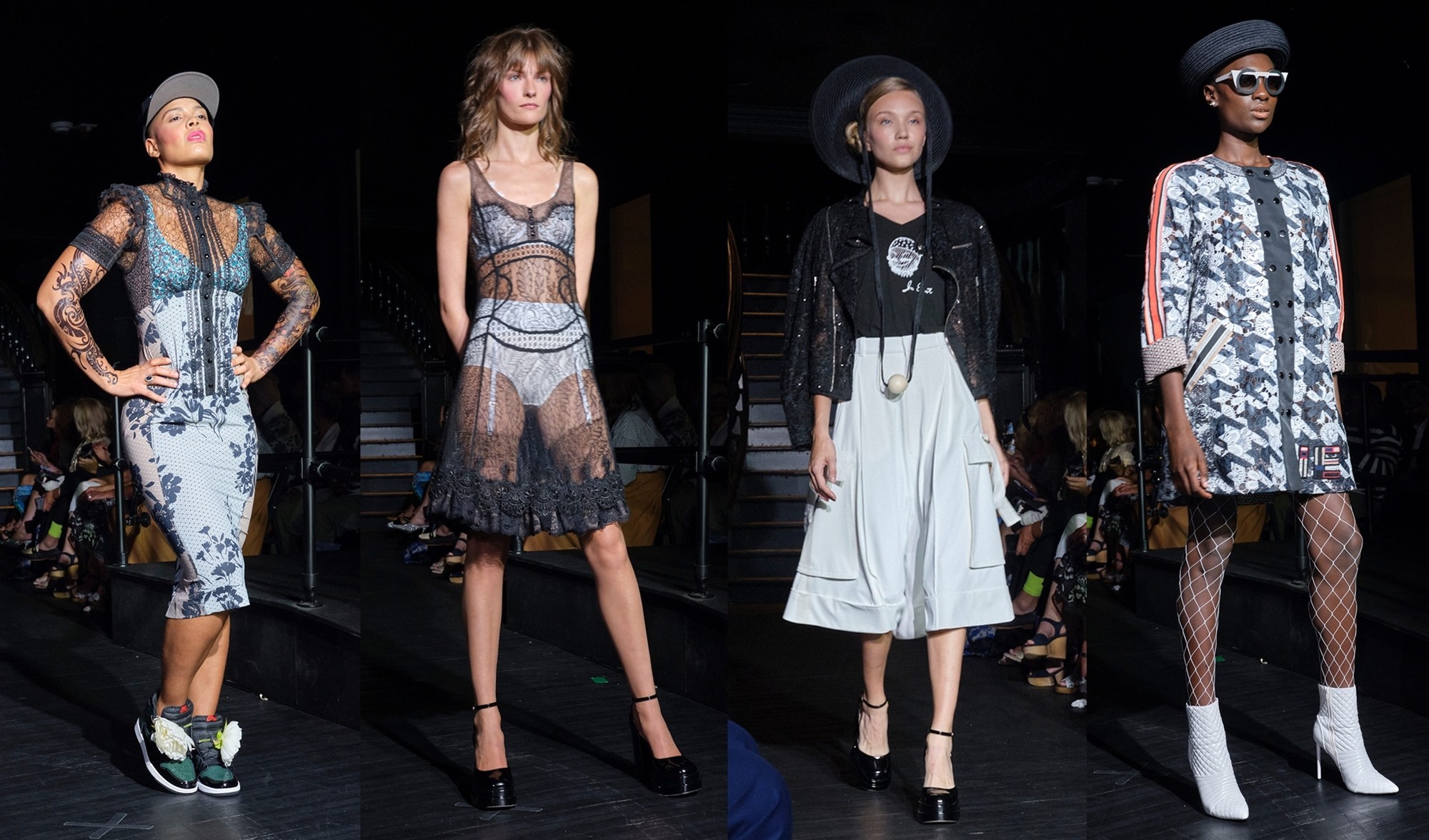 The brand is not only based in Harlem, the In Earnest by Byron Lars SS23 collection is based ON Harlem, taking cues from its 1940s brand of "Chic With Hot Sauce" as the designer puts it. The collection features the brand's signature "twisted American classics" and opened with a fitted "Boob" button-down shirt paired with oversized palazzo jeans. As expected from the king of mash-ups, there were many other unexpected looks from the cargo culottes and lace motorcycle jacket to a red striped bustier top with floral harem pants. The designer also played with contrasting hard and soft elements, showcasing Black vegan leather ensembles as well as cocktail dresses of chiffon, lace, and florals. One defining element of this season's collection is the dramatic display of the feminine form with an hourglass shirtdress, bustier detailing, puff sleeves, and peplums.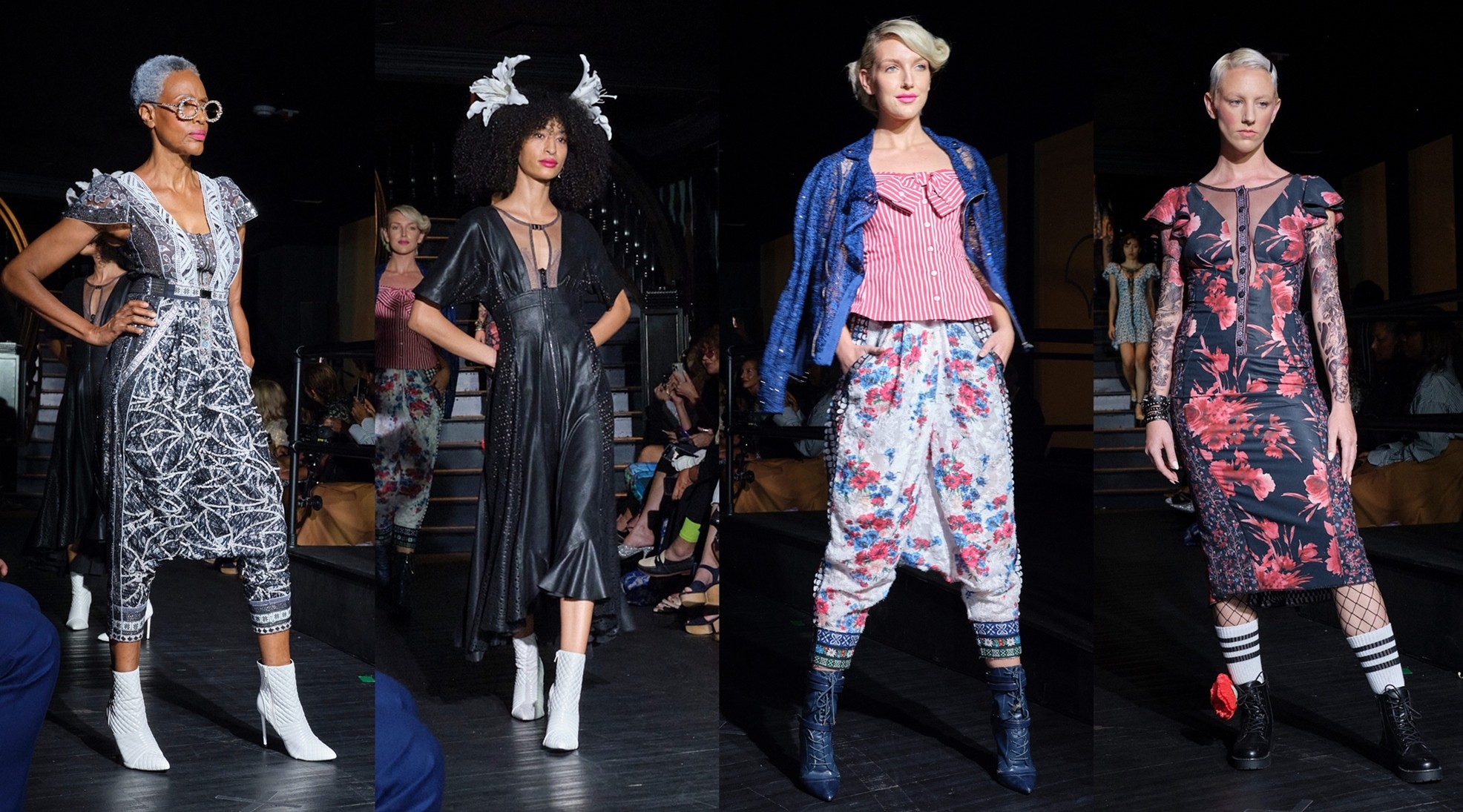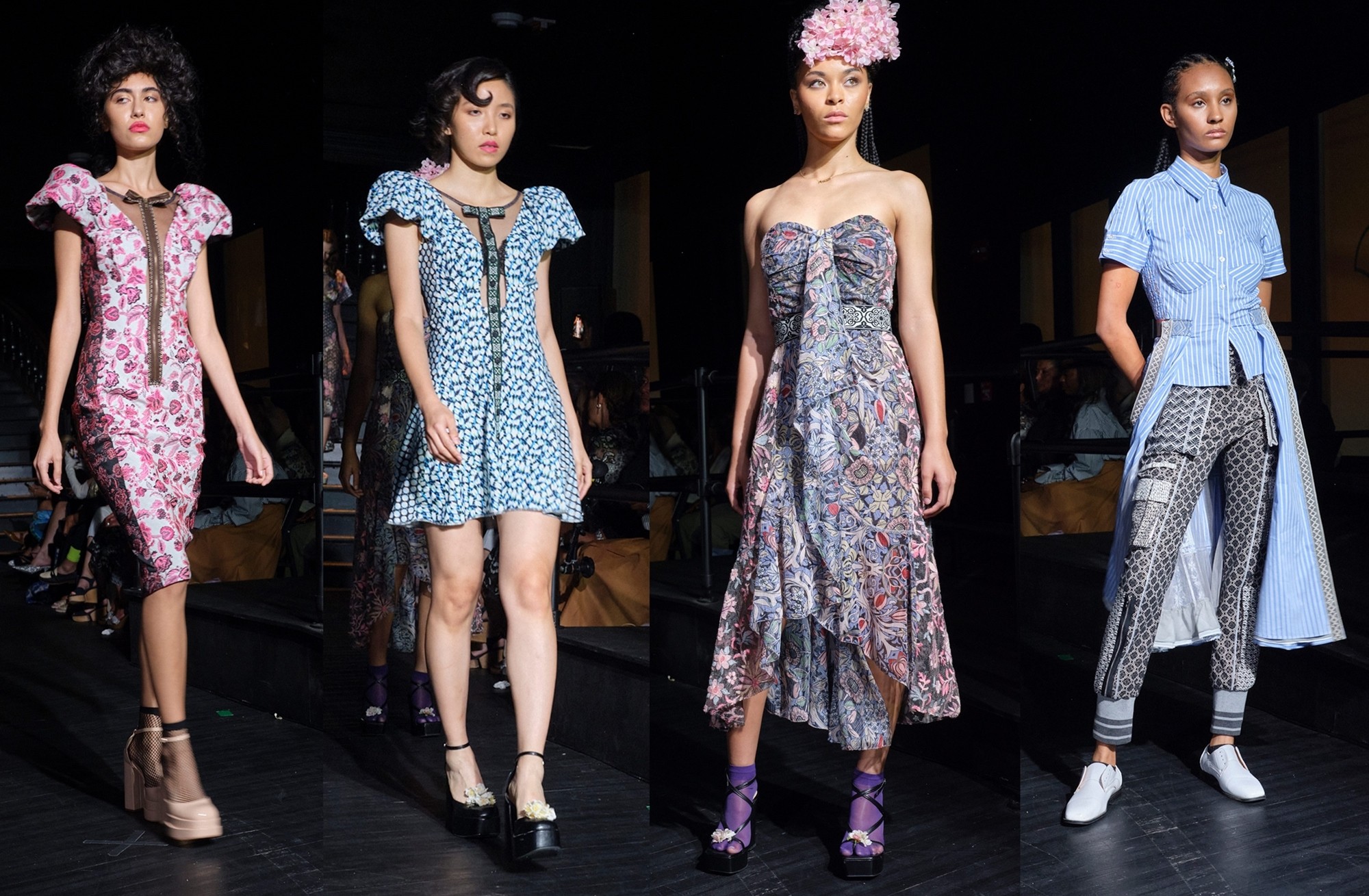 For pattern, the In Earnest by Byron Lars SS23 collection relied on a full mix of bold florals, bizarre prints, abstracted sequins, and stripes. Transparency was also a key element with lots of sheer paneling and a fully sheer qipao-style dress. The overall mood was a romantic nod to the styles of the 1940s when American fashion was both traditionally feminine and utilitarian inspired.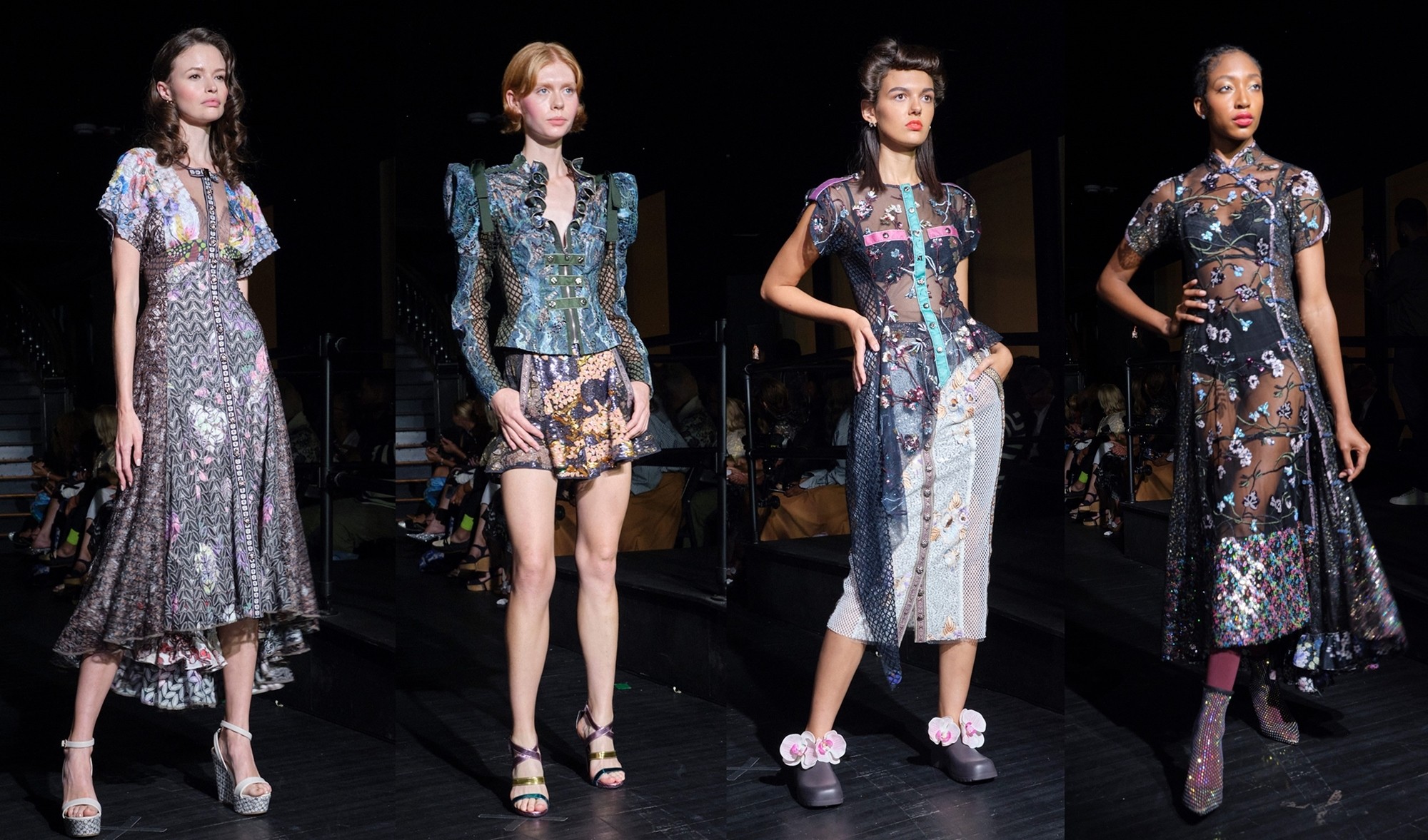 We'd love to hear your thoughts on Byron Lars' return to NYFW and, of course, your thoughts on his collection. Let us know in the comments below.
Photography Credit: Keith Major