Although non-alcoholic spirits and alcohol alternatives are primarily highlighted during Dry January or Sober October, we're excited to introduce you to a non-alcohol spirit alternative that is currently the leading independent non-alcoholic brand in the UK. With no more than 0.5% ABV (spirits are considered alcoholic if the ABV is equal to, or above 1.2%), CleanCo's range of non-alcoholic spirits offers the character, quality, and complexity of alcoholic spirits, without the guilt of consuming alcohol. For those of you who wish to still enjoy a cocktail or two without being wasted, read on for the answer to your prayers.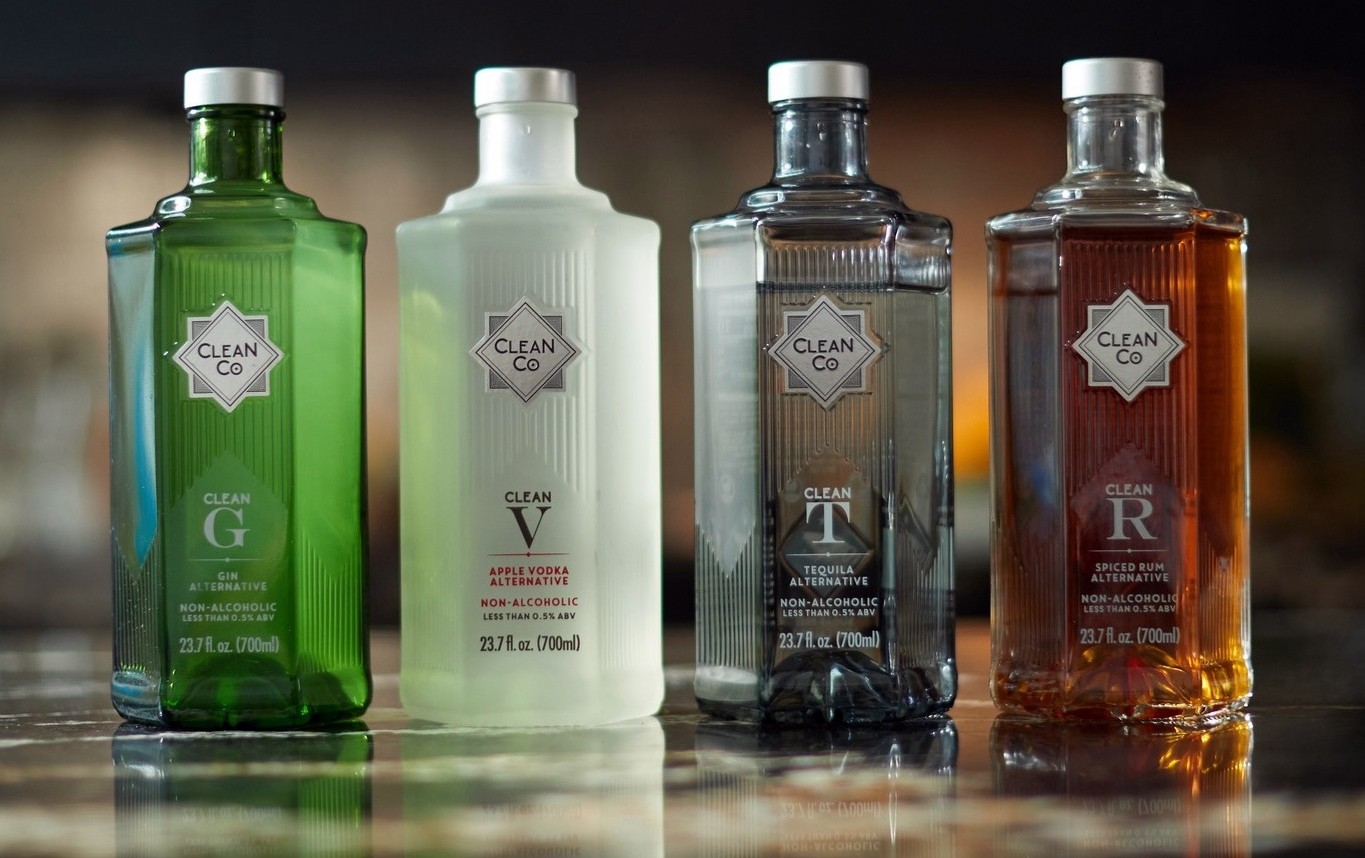 Launched in November 2019 by Spencer Matthews, CleanCo's range includes four non-alcoholic offerings. They are Clean G: Gin Alternative, Clean V: Spiced Apple Vodka Alternative, Clean T: Blanco Tequila Alternative, and Clean R: Spiced Rum Alternative. each of the Spirit alternatives comes in a 23.7 oz bottle, has only 10 kcal per serving, are all gluten-free, and has zero sugar.  The beauty of these offerings is they smell and taste exactly like the spirits. All the good minus the alcohol and possible hangover the next day. Let's get to know them below: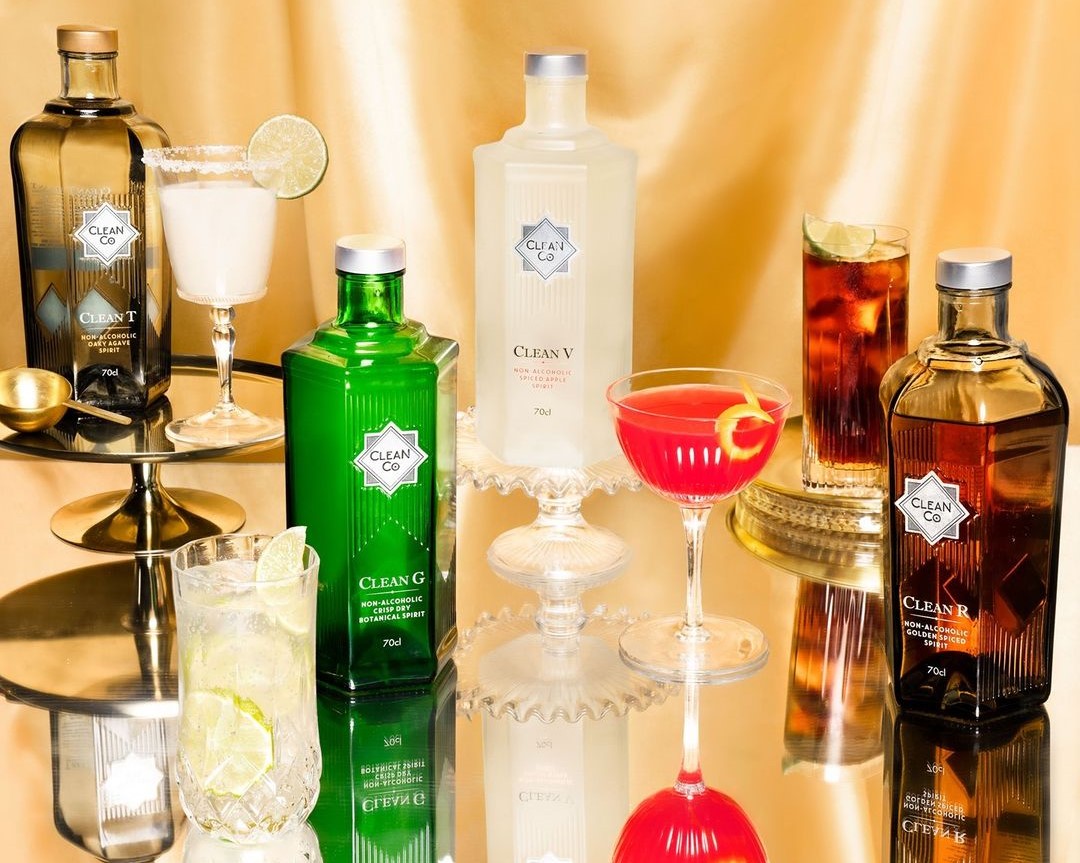 Clean G: Gin Alternative – This is CleanCo's take on a traditional London Dry Gin, Clean G features a crisp flavor with notes of balanced botanicals. That's because they carefully sourced and distilled aromatic botanicals, like real Juniper, to create this non-alcoholic classic with a fine finish.
Clean V: Spiced Apple Vodka Alternative – Uplifting and crisp with a touch of cinnamon, Clean V serves up smooth hints of green apple and cinnamon spice, with a classic, warm alcohol-like sensation to finish. It boasts pretty impressive depth for a non-alcoholic spirit.
Clean T: Blanco Tequila Alternative – Banco-style, Clean T non-alcoholic tequila alternative gives fresh agave vibes with new oak aromas and hints of olive, sweet melon, and fruit. Its dry, peppery finish makes it the perfect no/lo alcohol option to create the perfect margarita.
Clean R: Spiced Rum Alternative – CleanCo's take on a golden-spiced Caribbean-style rum, the non-alcoholic Clean R delivers a splash of caramel and cayenne pepper to any cocktail or mocktail. It features a big, bold flavor profile that brings the heat to any occasion.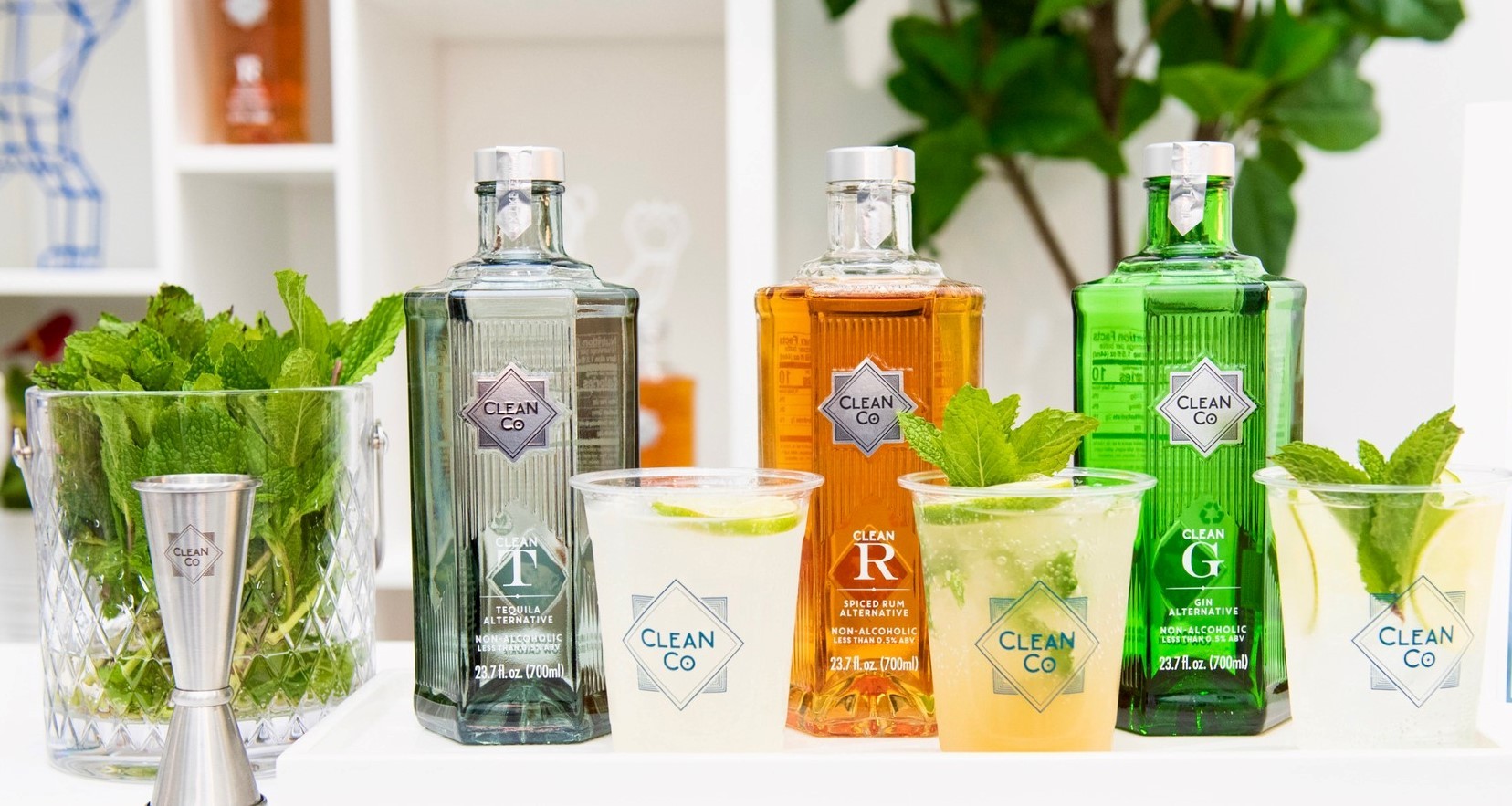 We've only tried the Clean G and Clean T and thoroughly enjoyed them. We hope to partake in experiencing Clean R, and Clean V soon. We also look forward to seeing what other varietals they offer in the future. CleanCo's non-alcoholic spirits are a great way to cut back on the amount of alcohol you drink during Sober October. It can and will help you drink to your health. They even offer a variety of delicious drink recipes to enjoy completely guilt-free. Your liver will thank you.
CleanCo's 23.7 oz offerings are available for only $29.99 each on www.drinkclean.com.