Do you live in an area surrounded by loud, neverending city noises or in a remote location that's too quiet for you to get a good night's rest? Maybe you have difficulty winding down from a stressful day. If you struggle with getting a good night's sleep due to outside noises or are overly stressed, the LectroFan Evo Sound Machine may be the solution you've been searching for. This sleep sound device offers a variety of sounds to help you relax and fall asleep. It includes ten different fan sounds, ten types of white, pink, and brown noise, as well as two variations of ocean noise.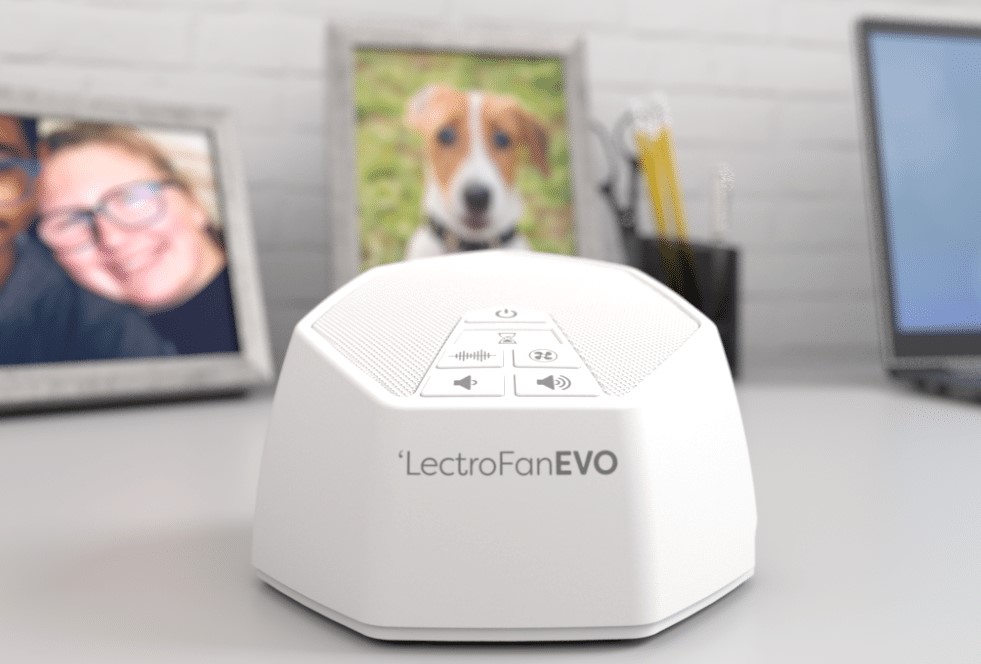 One of the standout features of the LectroFan Evo is its ability to generate dynamic, realistic sounds. This means that the fan sounds, white noise, and ocean sounds are not just static recordings but are actually created in real-time using advanced technology. This results in a more natural and soothing listening experience that can help block out intrusive noises and promote relaxation.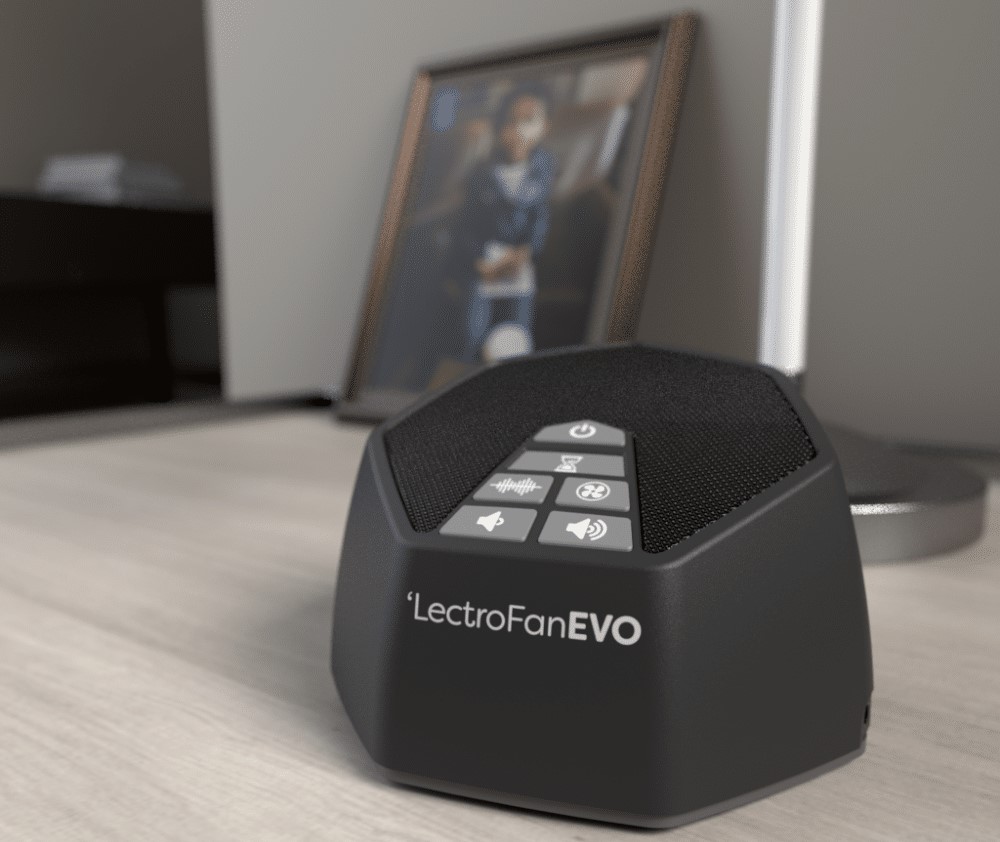 In addition to the variety of sounds available, the LectroFan Evo offers several different sound control options. You can set a timer for the device to turn off after a certain amount of time, which is helpful for those who don't want the sound to continue playing all night. The device also includes a headphone connector, so you can listen to the sounds privately without disturbing anyone else in the room. And if you prefer to have the sound fill the entirety of your room, the LectroFan Evo also features a portable speaker.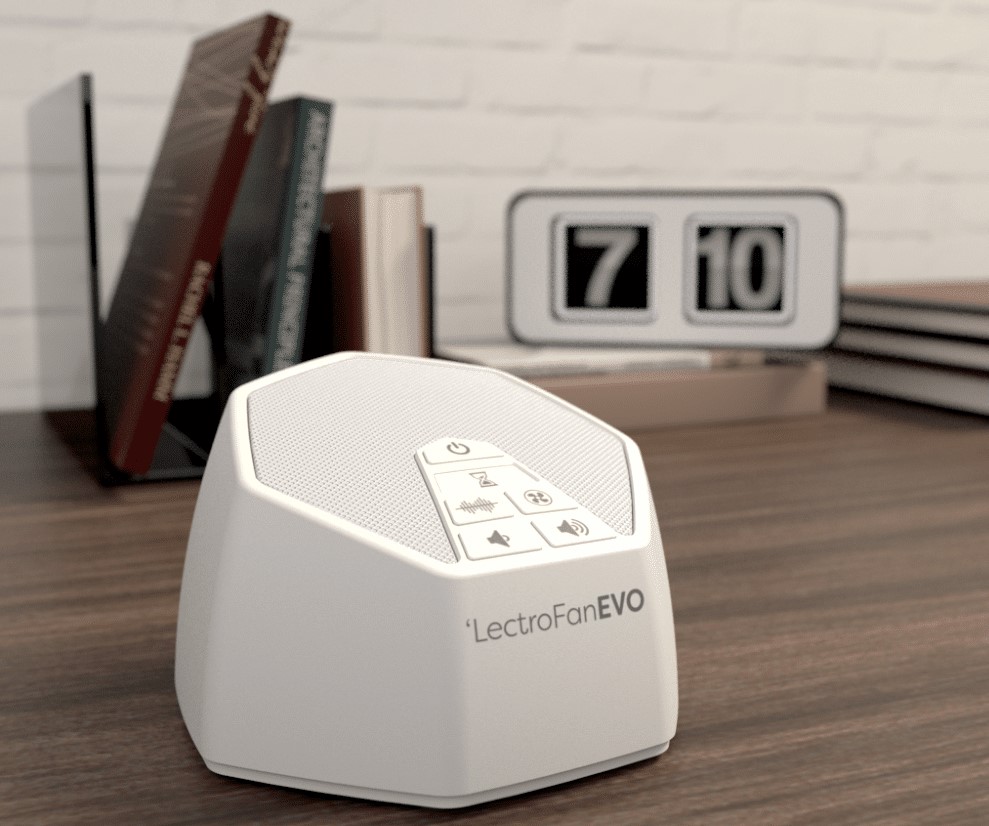 Breakthroughs in the science of ambient noise analysis and dynamic adaptive audio have earned Adaptive Sound Technologies, Inc. (ASTI) multiple patents, resulting in innovative sleep products that deliver better sleep to customers worldwide. The LectroFan Evo is one of their bestsellers. Not only is it effective but it is also convenient to use. We've been enjoying continuous nights of restful sleep no matter how late we're up writing. The sounds of sirens, traffic, and window-shaking gusts of wind are no longer keeping us unable to sleep. Thanks to the LectroFan Evo being small and lightweight, it is also easy to take on the go or when traveling.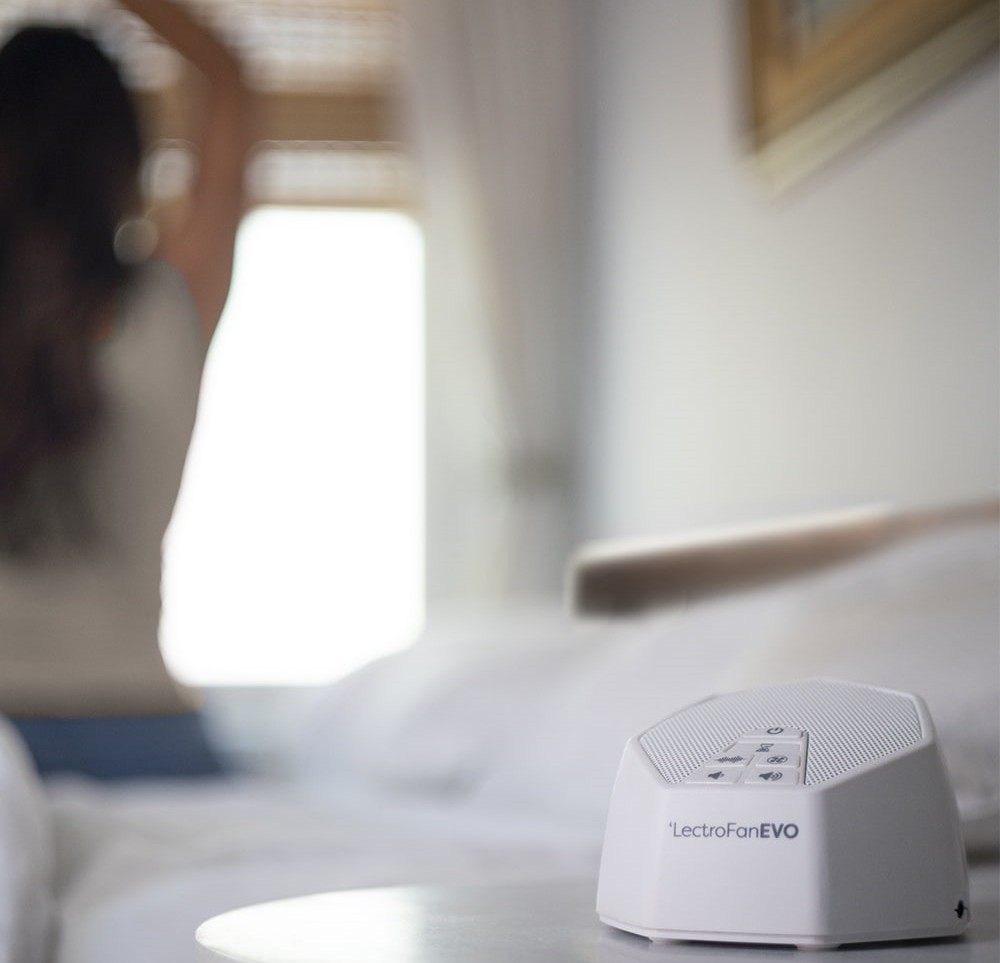 So if outside noises are interfering with your sleep, or find it difficult to wind down after a stressful day, the LectroFan Evo Sound Machine from Adaptive Sound Technologies, Inc. is the product to have. With its wide range of realistic sounds and convenient features, it has the potential to significantly improve the quality of your sleep and help you wake up feeling more rested and refreshed. With its availability on popular retailers like Walmart, Amazon, and Bed Bath and Beyond, it's easy to find and purchase.