New York and bagels go together like cream cheese and lox. We sometimes think if the city was called the Big Apple, it might be called Bagel City (or something similar). New York is quite well known for its amazing bagels, bagel varieties, and signature foods in general. You can practically walk into almost any shop and get the most interesting and delicious combination of foods. One of our favorites is Bantam Bagels, whose delicious treats we were first introduced to at the Summer Specialty Food Show. We also had the pleasure of attending Bantam's Bleecker Street opening several years ago. For those not familiar, Bantam Bagels takes the deliciousness of bagels and makes them bite-size. The mini bagels are stuffed with cream cheese for a delightful and delicious experience. They recently launched and released a limited quantity of one of their most exciting products, Bantam Bagels Bacon Egg Bites.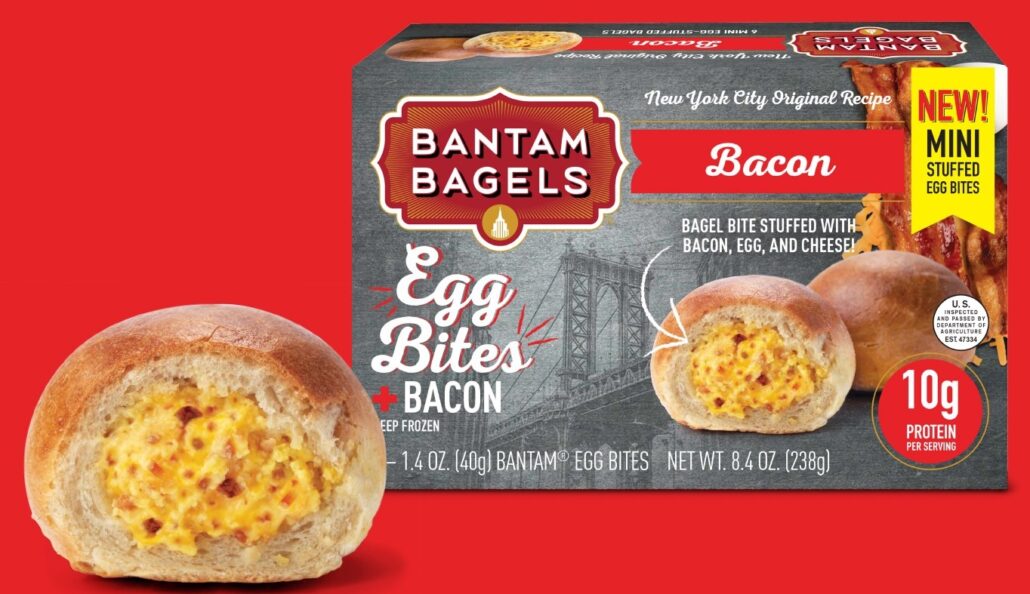 We're obsessed with these mini breakfast goodies and we know you will be too. The decadent breakfast (or anytime) treats are NYC-approved plain bagels stuffed with bacon, soft scrambled eggs, and delicious cheddar! And they're made right here in New York City. The new, limited quantity flavor joins the already mouthwatering Egg Bites varieties: Original, Cheddar, Garden Veggie, and Sausage. If you fall into the bacon-obsessed category, we recommend dipping your Bantam Bagels Bacon Egg Bites into some TBJ Gourmet Uncured Bacon Jam for even more out-of-this-world flavor. We loved the combination of savory and sweet of these two food brands and hope they actually come together to create something amazing in the future. We recommend the classic bacon jam but if you love a flavor kick as we do, you should definitely get the black peppercorn.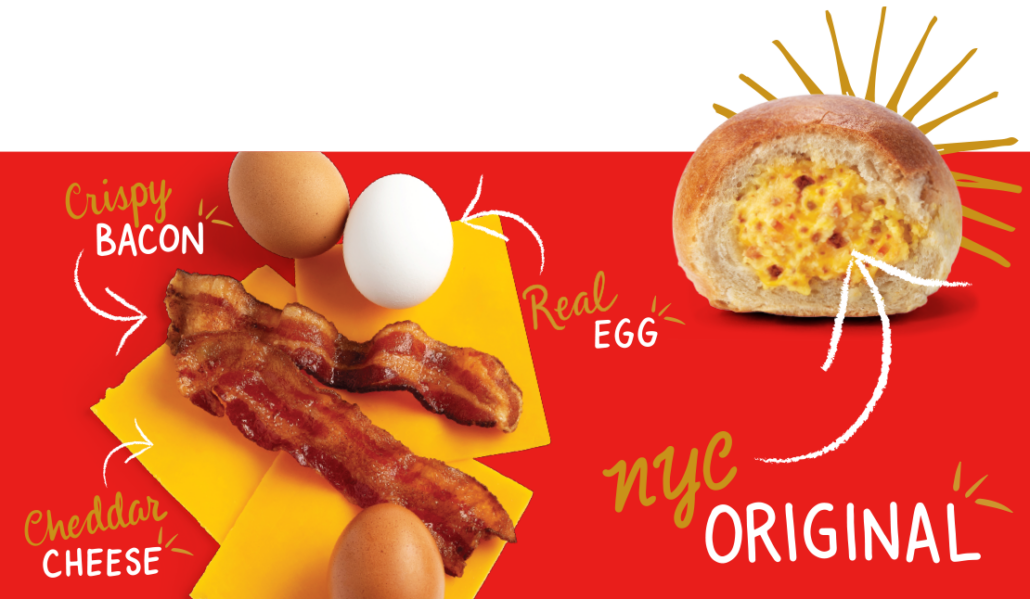 Believe us when we say these are an absolute breakfast changer. It's delicious, portable for on-the-go enjoyment (we're talking to you drivers out there), there is no mess to clean up, and for those worried about getting rid of those pandemic pounds, this is especially great for portion control.
Fair warning to you all; this highly sought-after breakfast-must is only available for sale on the Bantam Bagels website in a limited quantity. The Bacon Egg Bites launches online Thursday, May 20th. Don't miss out on these mini bites of heaven, head over to www.bantambagels.com to claim yours.