When it comes to cooking, there are many joys. But, there's also the aftermath. We're not talking about all the dishes that have to be done or leftovers to put away, we're talking about the lingering smells in your kitchen and sometimes your entire home. Whether you live in a small apartment or a large home, there's nothing worse than days-old smells from whatever you're cooking that travel throughout and linger for hours and sometimes days. High temperatures can also cause oils and fats to vaporize into toxic fumes that are dangerous for your long-term health. What if you could instantly filter those harmful particles away? With AirHood, the world's first portable kitchen air cleaner, you can reduce the amount of grease, smoke, cooking odors, and oil residue that forms when cooking.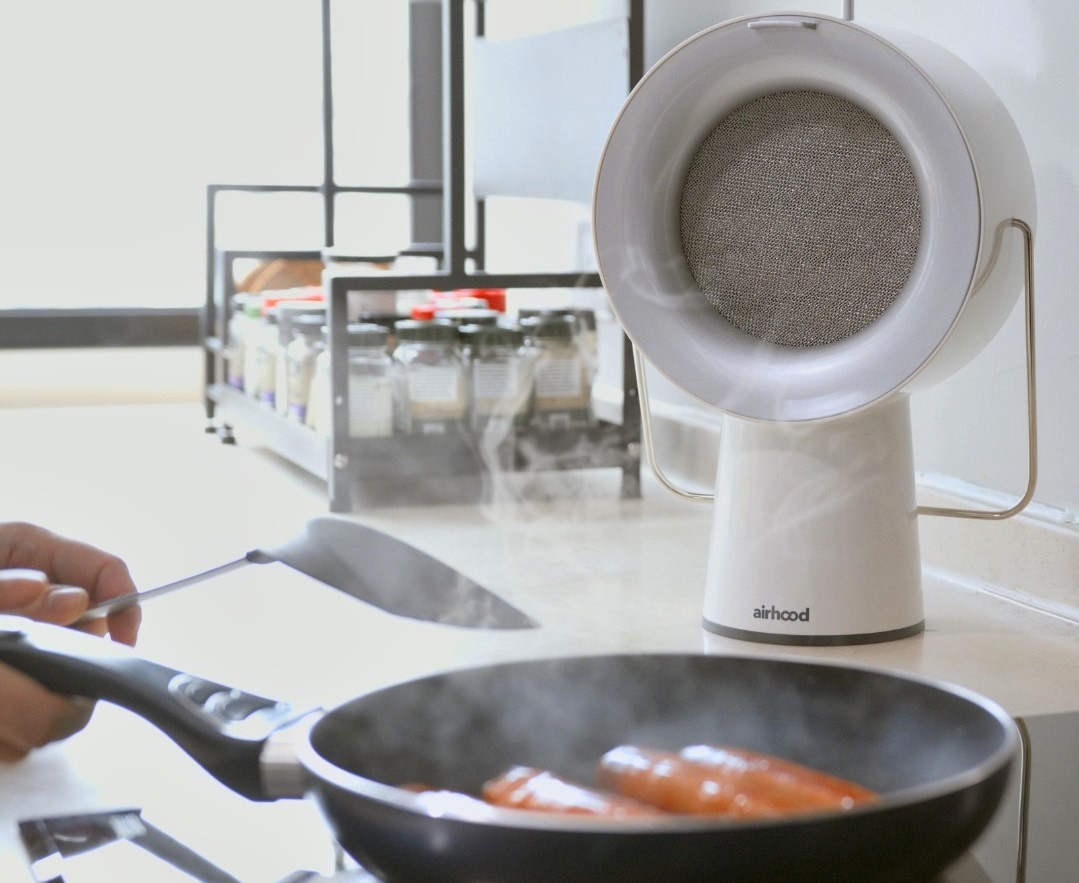 AirHood is the brainchild of French Designer, Maxime Augay. He believes that everyone deserves to live in a healthy cooking environment and sought to improve the overall experience of using a range hood. If you have a traditional built-in hood, you're already familiar with its issues – insufficient ventilation, noise, and its accumulation of grime and bacteria. AirHood aims to address these concerns effectively. It boasts cooking fumes extraction, a detachable grease filter, an activated charcoal filter, a quiet operation mode, 3-speed settings, and is easy to clean. It is easily adjustable to provide ventilation where you need it.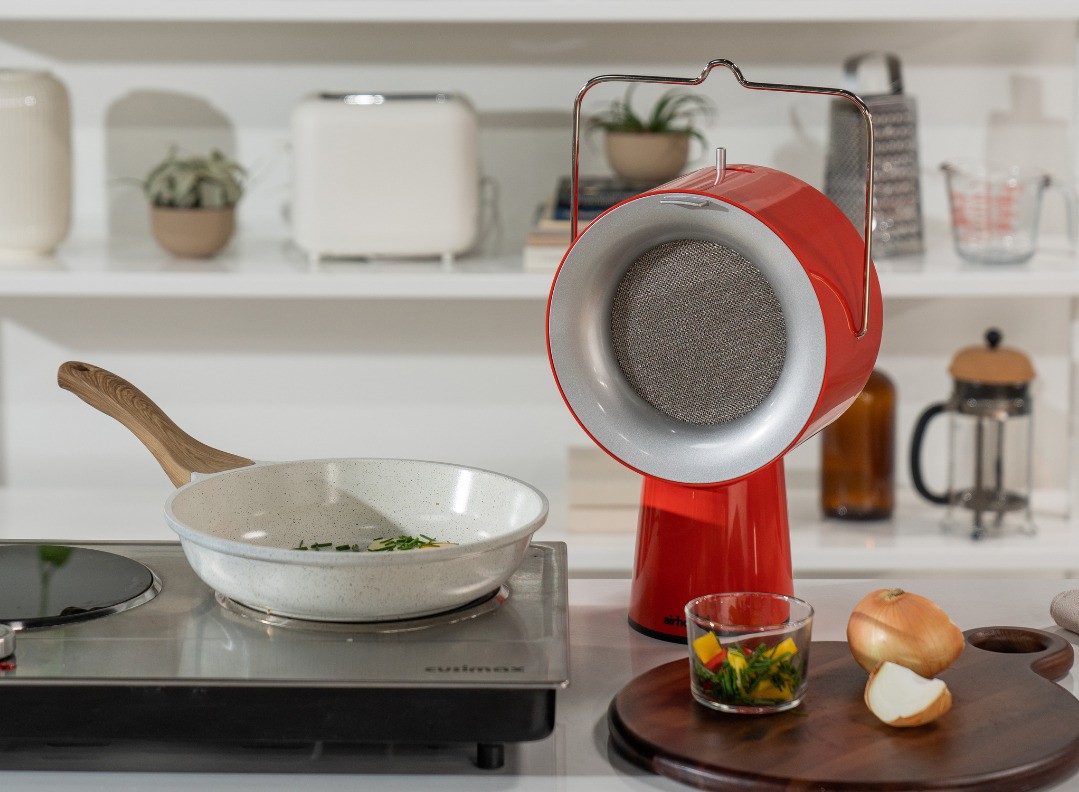 AirHood boasts various features that will revolutionize your cooking experience. Some cooking methods, like searing meats, can create a lot of smoke and odors in your kitchen. Airhood effectively reduces grease, smoke, and cooking odors, ensuring you're left with a clean and fresh atmosphere in the kitchen. No more yellow sticky film on your kitchen surfaces. That's right, say goodbye to those unsightly oil films that plague every inch of your kitchen. Airhood's dual filter technology lasts for months of use, is easily removable for cleaning, and is dishwasher-safe.  It will maintain the cleanliness of your kitchen countertops and surrounding areas.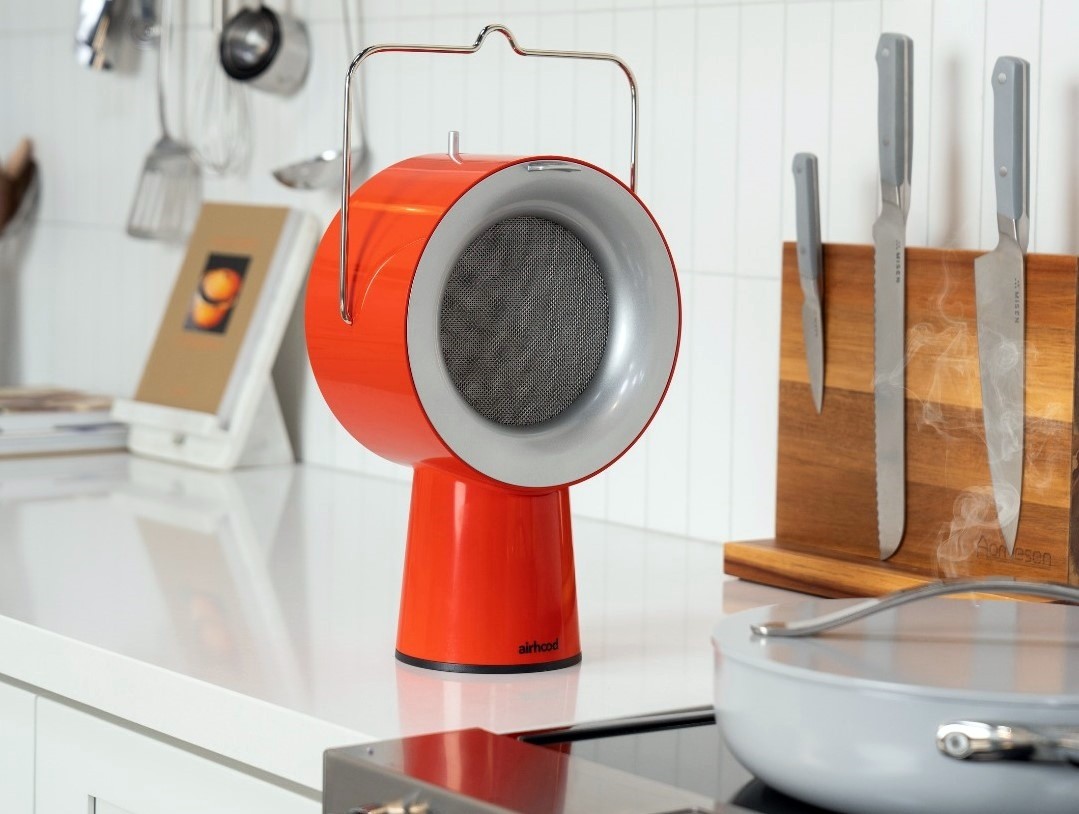 One of AirHood's standout attributes is its ability to cater to spaces without a pre-existing kitchen vent. This groundbreaking feature makes it an ideal solution for apartments, small kitchens, or any setting with limited traditional ventilation options. Its unique, award-winning design adds a touch of modern elegance to any kitchen, blending seamlessly with various interior styles.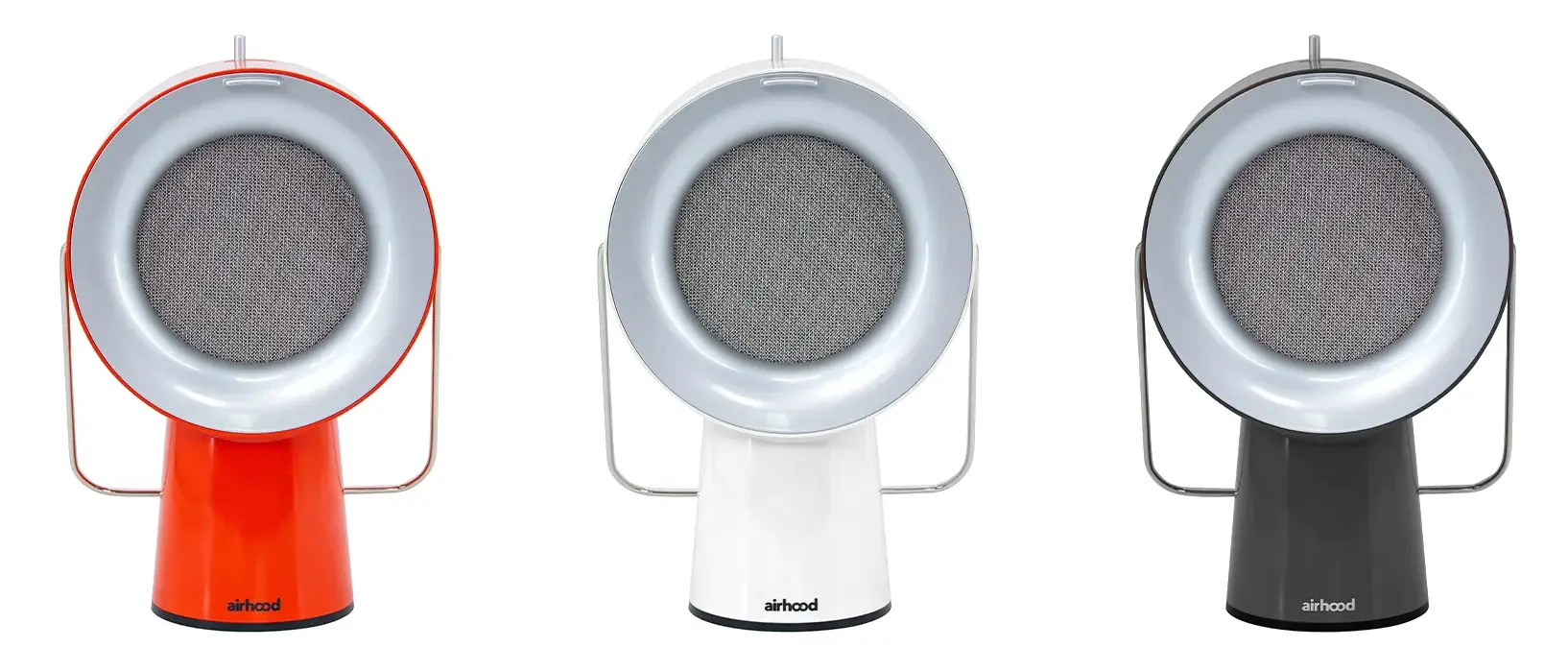 AirHood is available in two versions: wired and wireless and retails for $156.99 and up, providing flexibility and convenience to users. The wired option ensures a constant power supply, while the wireless variant allows for easy placement and movement without the constraints of cables. It is available in three colors, Cadmium Orange, Space Black, and Ivory White. This chic kitchen must-have compliments what best suits your kitchen's aesthetic, making AirHood not only a functional appliance but also a stylish addition to the culinary space.
To get your hands on this kitchen essential, visit www.theairhood.com.