If you've ever enjoyed chamoy-based or garnished cocktails or treated yourself to mango or pineapple with the beloved Mexican sauce, this is for you. For those not familiar, chamoy is a versatile sauce that is sweet, spicy, salty, and sour all at once, making it an incredibly versatile condiment. This also ups the ante of the level of deliciousness of anything you add it to. Which is why we're excited about these new fruit juice flavor launches. Langers, the cherished West Coast juice brand, is celebrating the sun-soaked spirit of summer with a delightful twist on a beloved classic. Inspired by the exhilarating combination of refreshing cold drinks, sweet notes, and a touch of spiciness, Langers presents an easy-to-enjoy fruit juice blend that captures the essence of the season, Pineapple and Mango Chamoy Fruit Juices.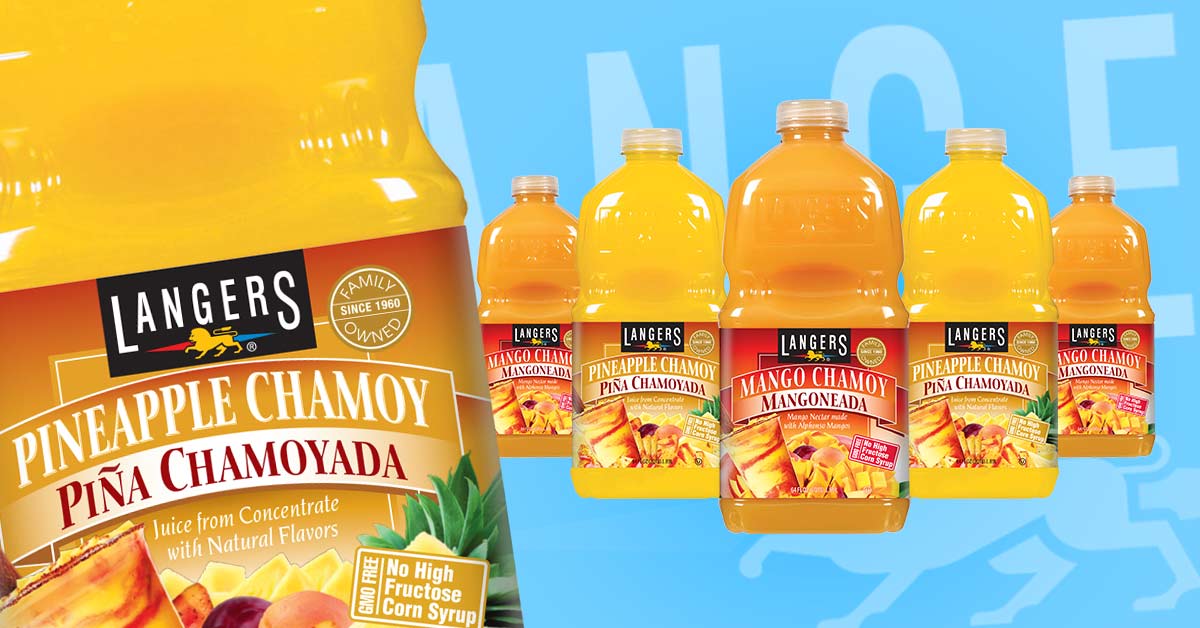 Building on the success of their 5-calorie pure pineapple juices, the family-owned company is on a mission to redefine exceptional juices at affordable prices, offering a burst of Vitamin C and flavor with a kick, that's perfect for mixing refreshing beverages, crafting tantalizing mocktails, and more. The latest additions to their lineup, Pineapple Chamoy, and Mango Chamoy, pay homage to the vibrant flavors of chamoy-infused drinks.
In the heart of sunny southern California, where scorching days are the norm, Langers President Bruce Langer explains that the quest was to bring a unique fruit juice experience for the summer. A harmonious blend of pineapple or mango, chamoy, and natural flavors makes for a tantalizing Pineapple Chamoy that's perfect on the rocks or when paired with a dash of rum and a squeeze of lime for a Piña Chamoyada. Langers have taken the guesswork out of crafting the ultimate Piña Chamoyada. Gone are the days of complicated recipes; instead, their pre-blended juice makes it effortless to enjoy the flavors of chamoy-infused drinks without the fuss.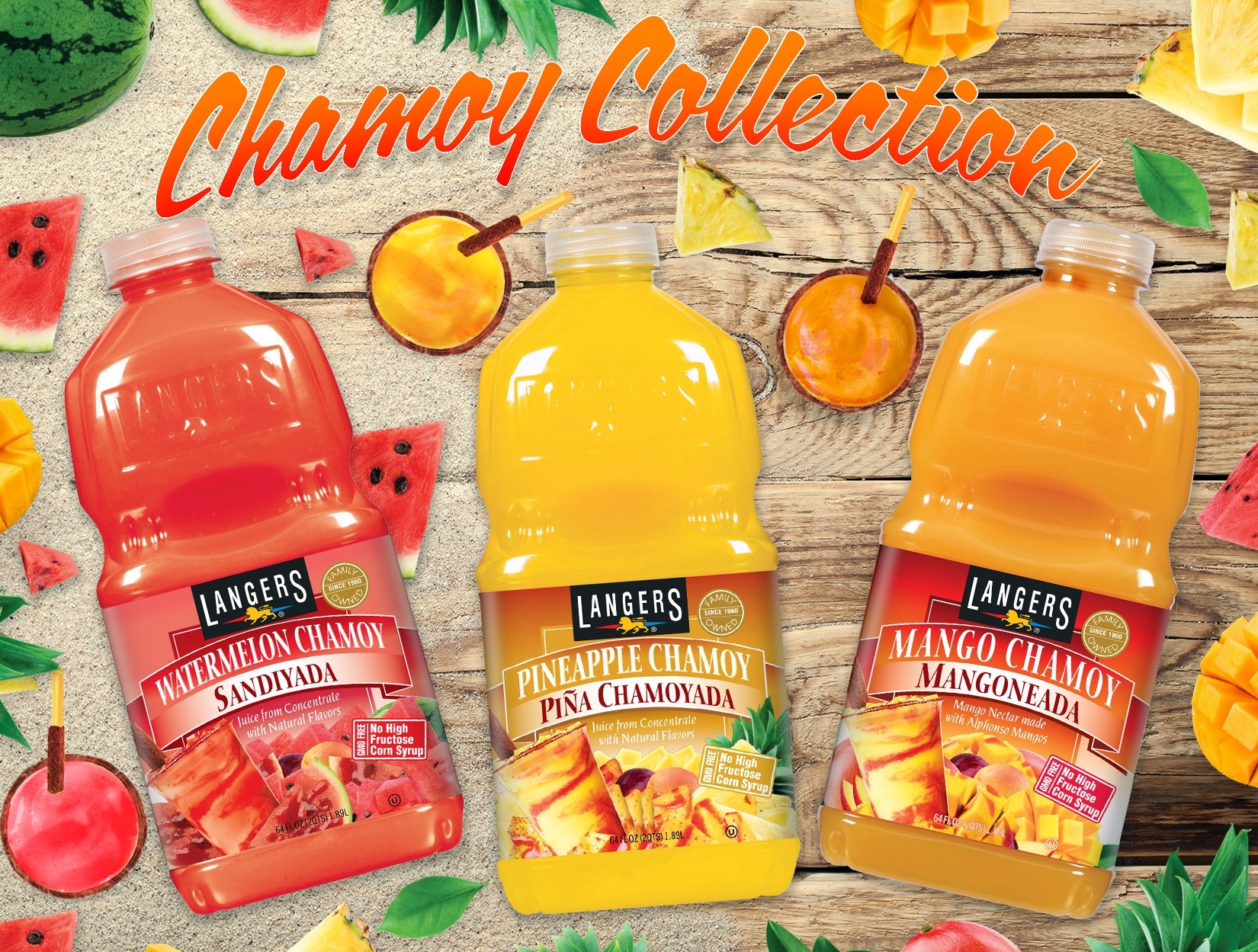 The Pineapple Chamoy and Mango Chamoy offerings open the door to a world of creativity with a variety of recipes that cater to diverse tastes. From Piña Chamoyada Popsicles and Piña Chamoy Daquiris to Piña Chamoy Margaritas and fusion experiments like Piña Chamoy with Whiskey, the possibilities are endless. The Mango Chamoy also finds its way into indulgent treats like Mangoneada Slushes and Mango Marganeadas.
Beyond the delightful taste, Langers' juices boast a treasure trove of health benefits. Loaded with Vitamin C, B vitamins, copper, manganese, and the enzyme bromelain, these delicious Pineapple and Mango Chamoy fruit juice blends offer a refreshing way to boost your immunity, promote bone health, enhance your vision, aid in digestion, and relieve inflammation and swelling.
Langers' Pineapple Chamoy and Mango Chamoy are a taste sensation. They are sure to make your summer get-togethers an even more delicious experience. Available at groceries nationwide and online, Langers juices promise not just a sip of refreshment, but a sip of the quintessential spirit of summer.