Do you suffer from keratosis pilaris or KP Bumps? Are you ready to say goodbye to acne and hello to a smoother, breakout-free complexion? Clear, radiant skin is within reach. The PanOxyl Clarifying Exfoliant with 2% Salicylic Acid offers a promising solution for those battling keratosis pilaris, commonly known as KP Bumps. It's a fact that our skin often loses its luster when dead skin cells accumulate on its surface, leading to clogged pores and breakouts.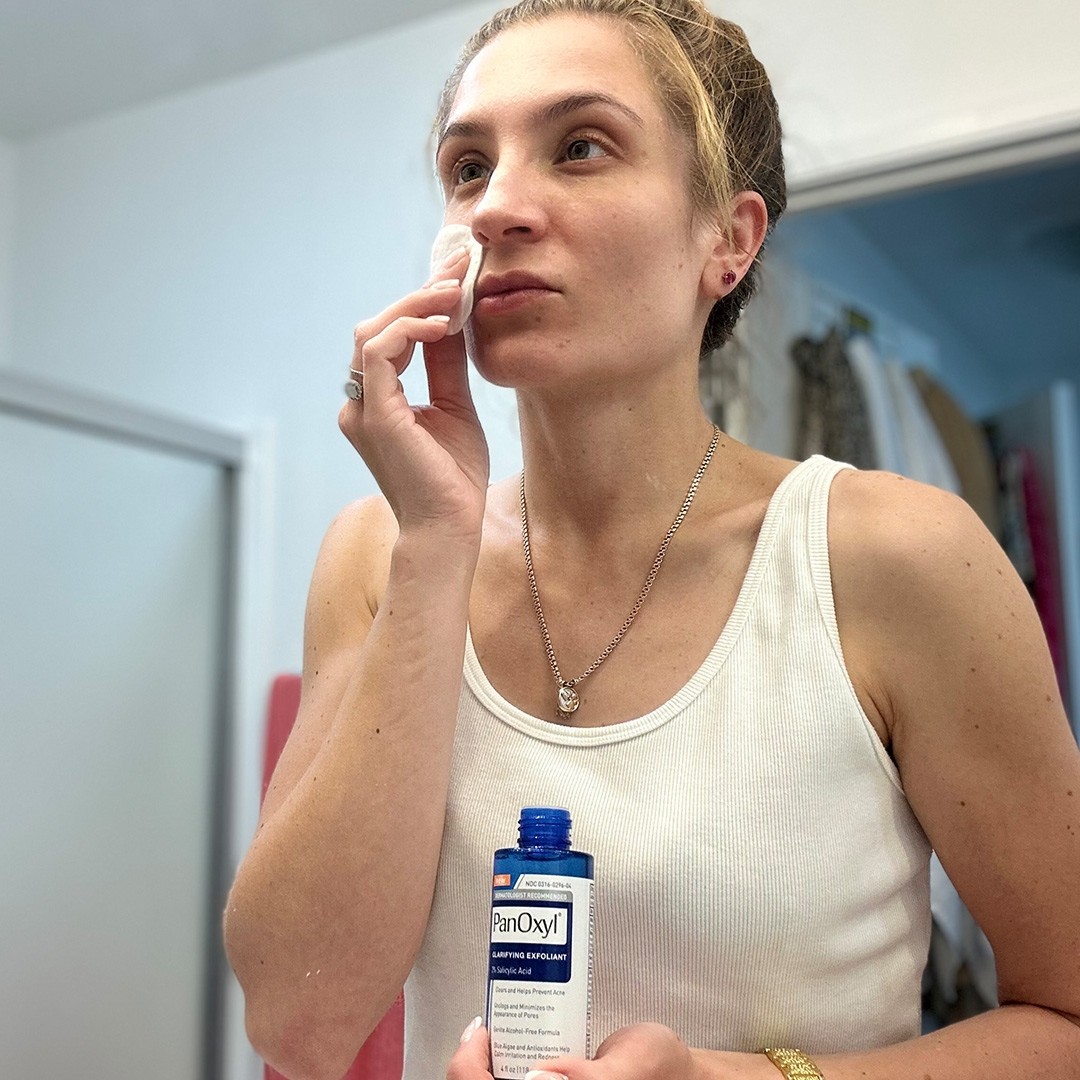 That's where Salicylic Acid, a powerful Beta Hydroxy Acid (BHA), comes to the rescue. It works by dissolving dead skin cells and reducing excessive oil production, the two culprits behind acne and dull skin. Salicylic Acid is renowned for its ability to dissolve dead skin cells, a primary contributor to KP Bumps. It encourages the shedding of these cells and works to improve this condition, leaving your skin smoother and more radiant.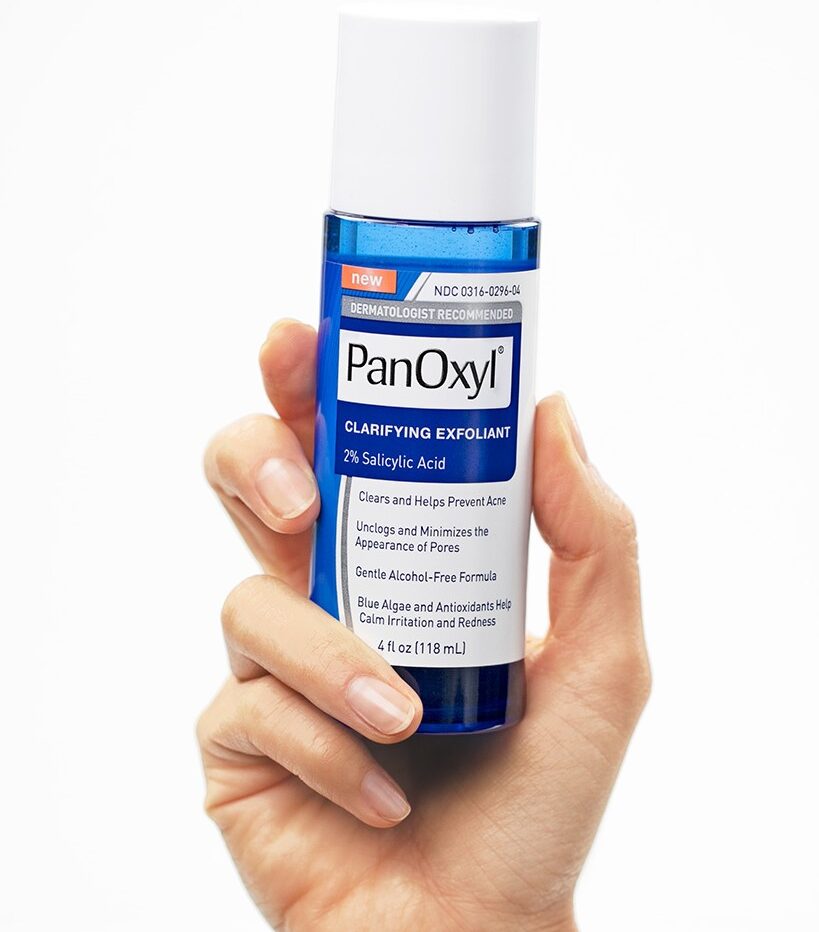 One of the remarkable features of the PanOxyl Clarifying Exfoliant with 2% Salicylic Acid is its capacity to unclog and minimize pores. This not only helps in the battle against KP Bumps but also contributes to a clearer and brighter complexion. With a pH-balanced, alcohol-free formula, it's safe for daily use, making it a valuable addition to any skincare routine, especially for acne-prone skin.
The inclusion of Blue Algae and antioxidants in this formula is another significant advantage. These ingredients work harmoniously to soothe skin irritation and redness, addressing not only the visual aspect but also the discomfort associated with keratosis pilaris.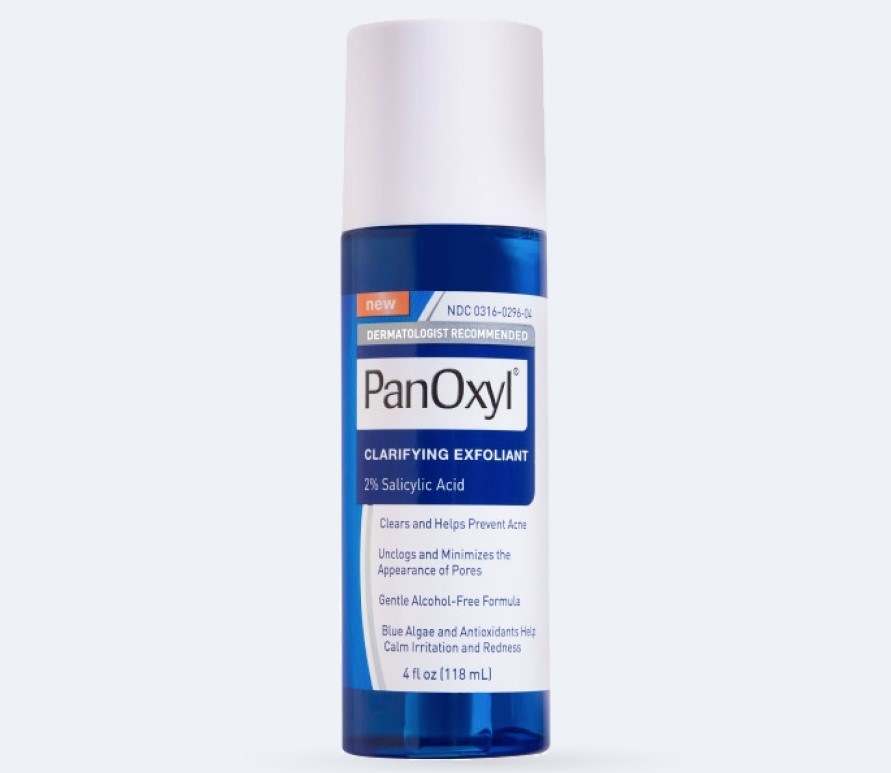 The PanOxyl Clarifying Exfoliant with 2% Salicylic Acid is a game-changer. For those of you who want to ensure your path to flawless skin should choose PanOxyl Clarifying Exfoliant 2% Salicylic Acid. Be ready to unlock the secret to achieving a complexion that radiates confidence. Say hello to clearer, healthier, and more beautiful skin – the PanOxyl way.