If you're in search of stylish and sustainable holiday gifts, look no further than 8000Kicks and their innovative hemp backpacks and shoes (you can read more on the shoes on Shoeography). This eco-friendly brand is on a mission to revive the use of industrial hemp, a Sativa branch with properties that make it an ideal material for fashion and accessories.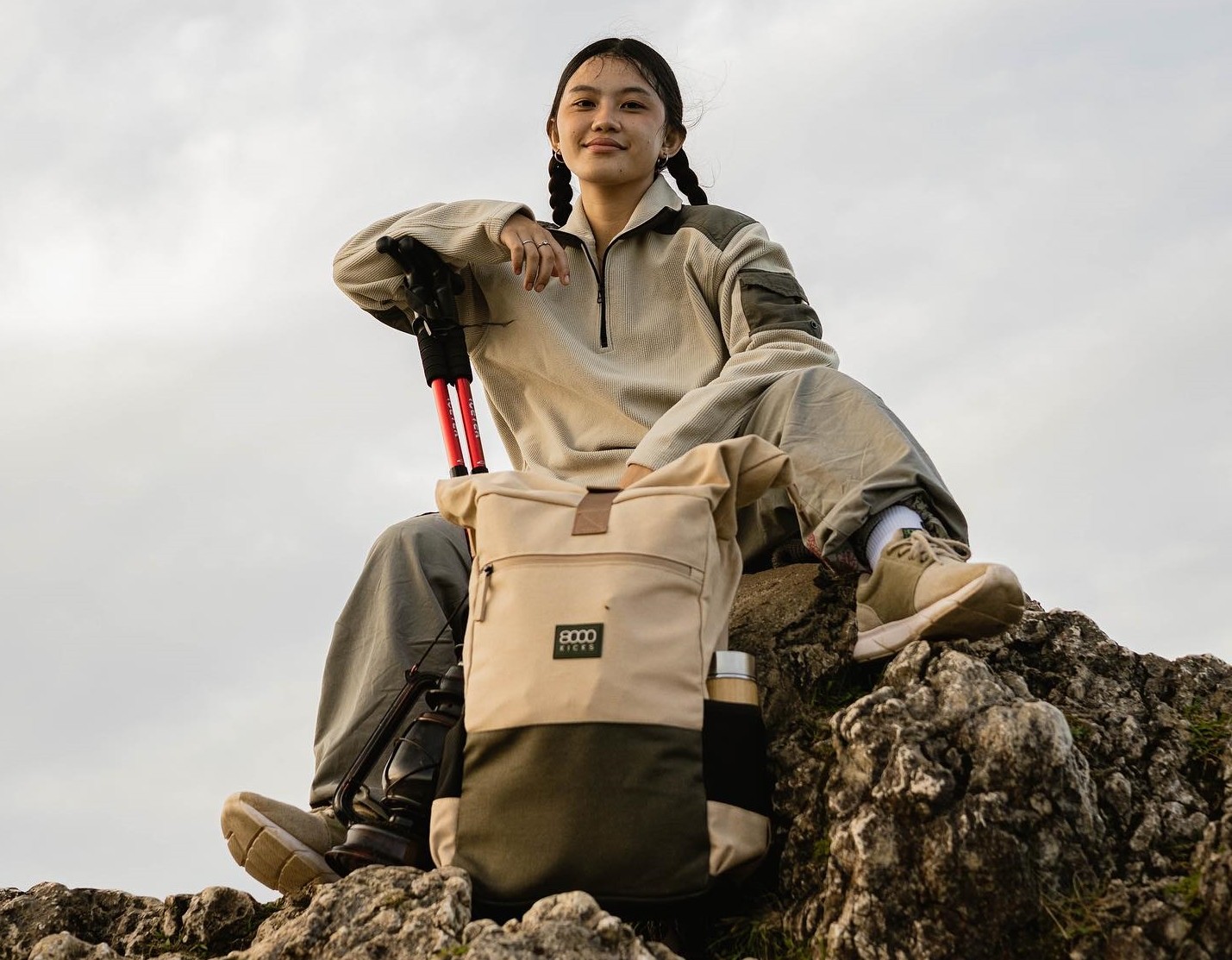 The 8000Kicks Everyday Backpack, $149.00, stands out as the world's first weatherproof hemp backpack. With a minimalist aesthetic suitable for workdays and a versatile design perfect for weekend travel, this 18L backpack can expand to 30L. Made from durable hemp fabric, it repels fluids and boasts a proprietary coating that protects against stains, liquids, and dust. The backpack's expandable feature makes it a practical choice for various activities, from carrying a 15-inch laptop during the week to accommodating weekend gear. An anti-theft pocket, accessible only from the back side, ensures security, while a side notch allows for device charging on the inside and external device use.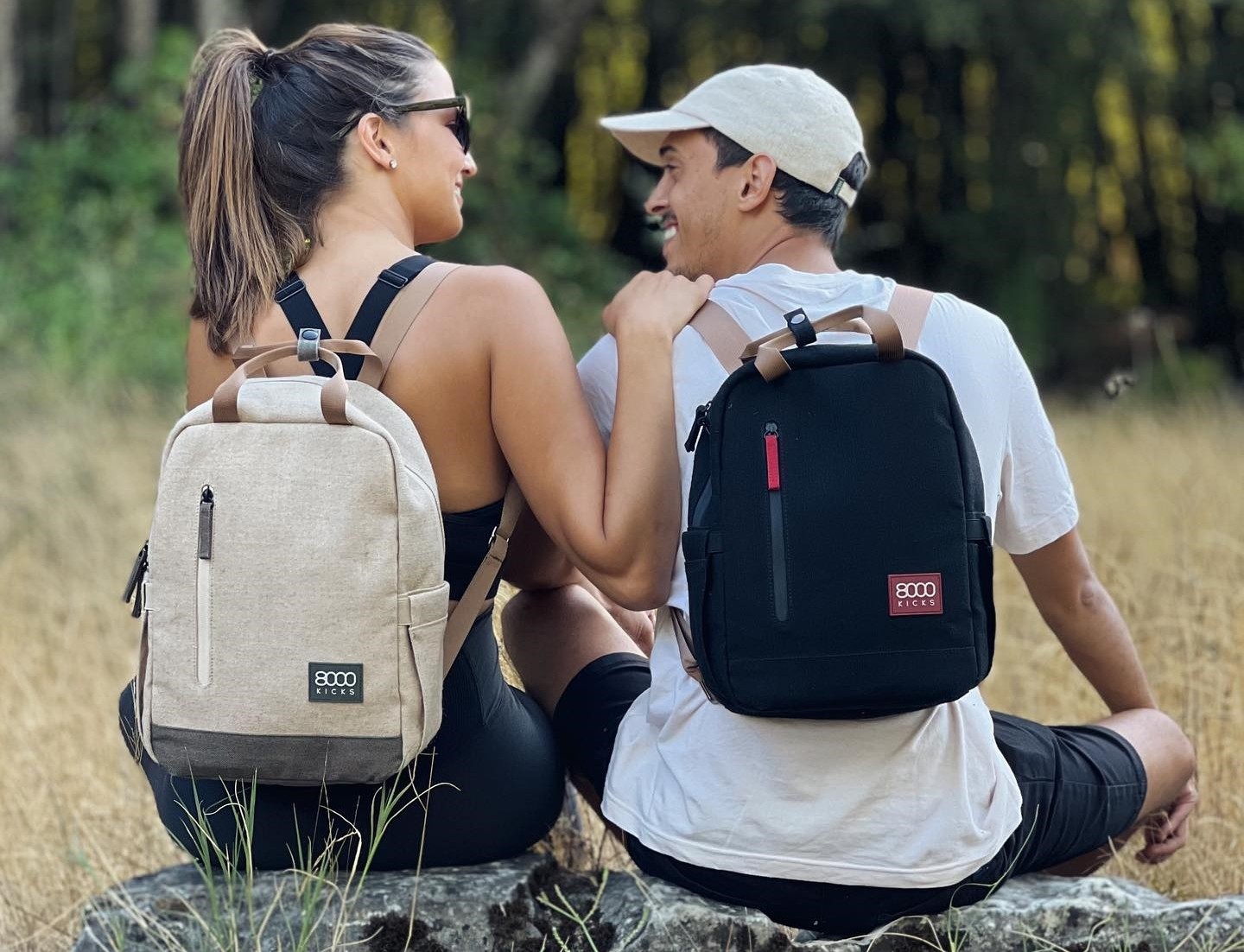 For those who prefer a more compact option, the 8000Kicks Small Hemp Backpack, $99.00, offers the same features as the Everyday Backpack but in a smaller size. With space for a 13-inch laptop and most 14-inch models, it maintains a waterproof construction and includes additional compartments for organization.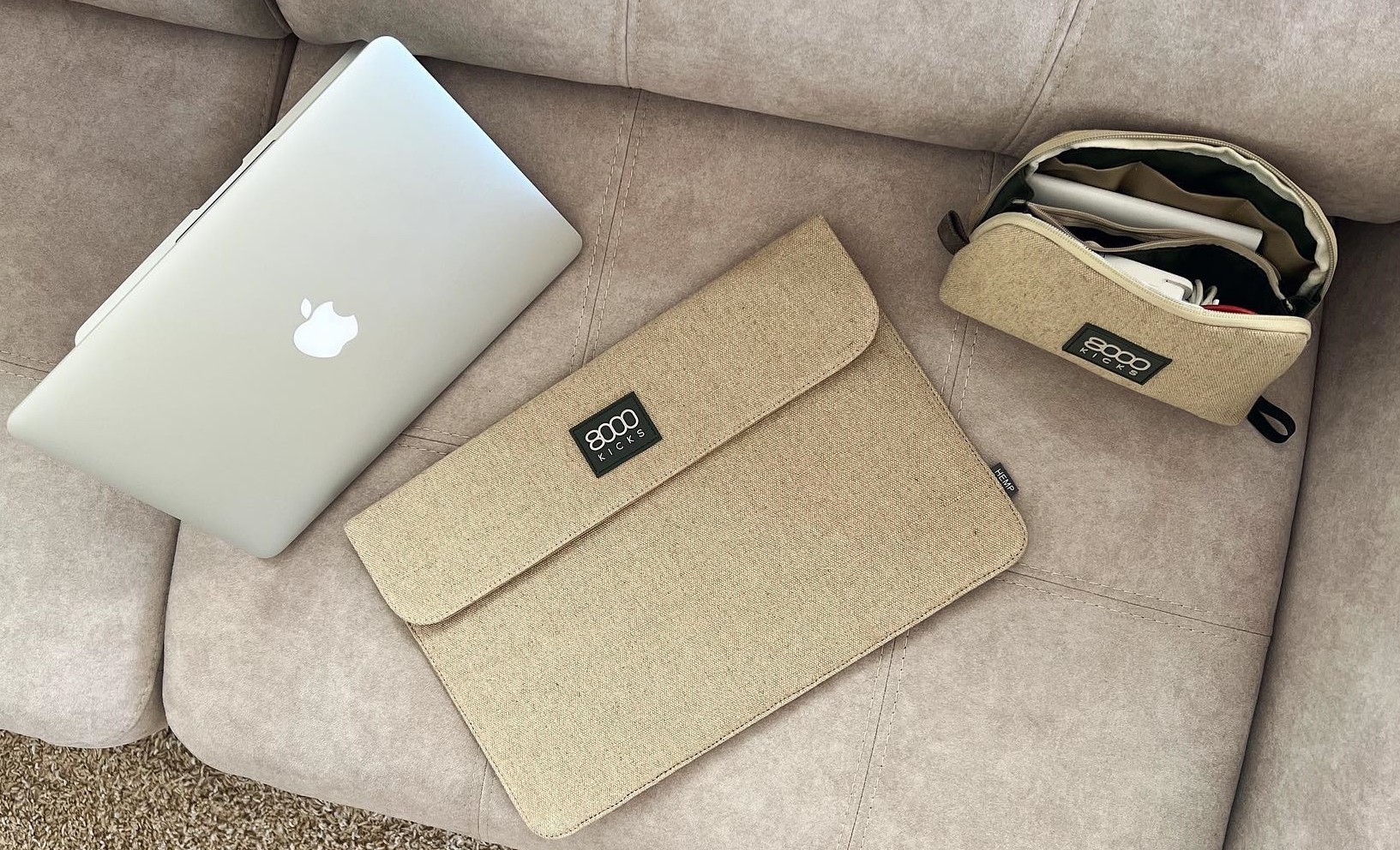 To complement these backpacks, 8000Kicks offers a Laptop Case, $45.00, available in two sizes and colors. This waterproof case features a minimalist envelope shape with premium finishing, ensuring style and functionality. The dual invisible magnet opening and double storage for laptops and documents make it a practical and chic accessory.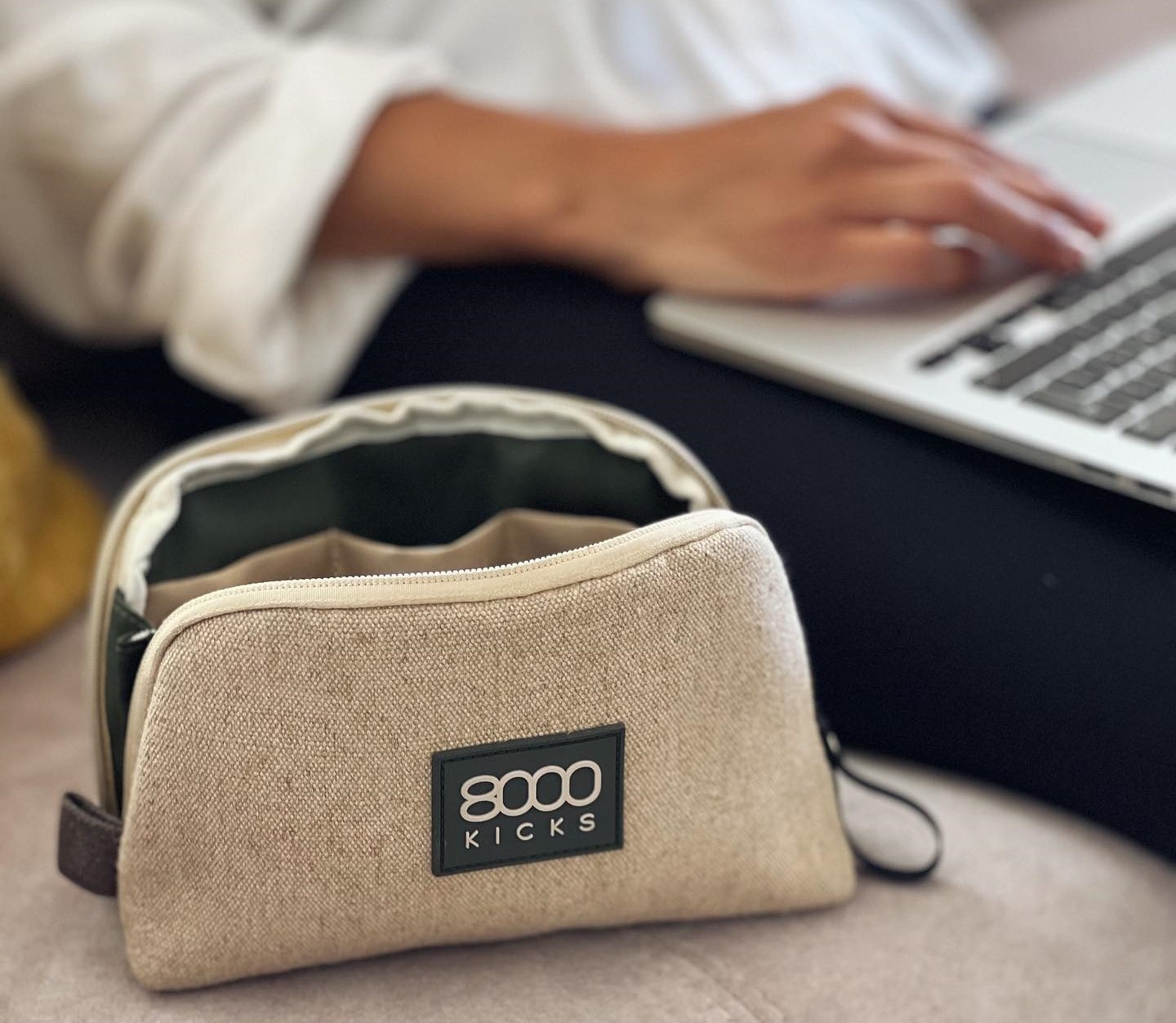 For smaller essentials, the 8000Kicks Accessory & Tech Pouch provides a compact solution. With five pockets and a central zipper, this waterproof and dustproof pouch is designed for easy access and organization. Its triangular shape allows it to stand vertically, facilitating access to your chargers, power bank, and other accessories.
8000Kicks' sustainable and stylish hemp accessories make wonderful gifts. Their bags and shoes offer a unique blend of fashion, functionality, and environmental consciousness anyone can appreciate.