On a dry but humid day, Dave, Kim, Natasha and I ventured downtown to attend the Shigoto Fashion Launch Event at Ninja New York Restaurant.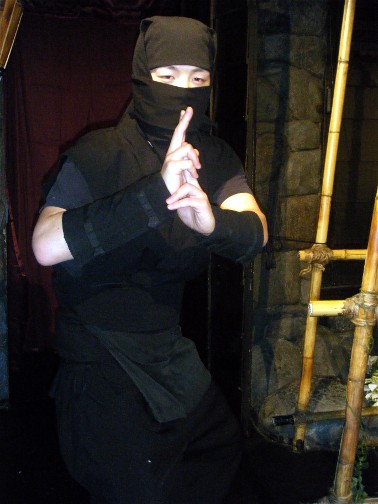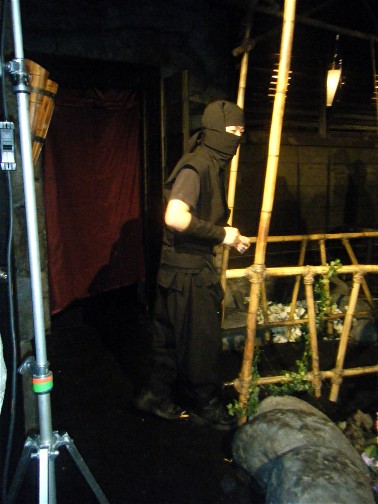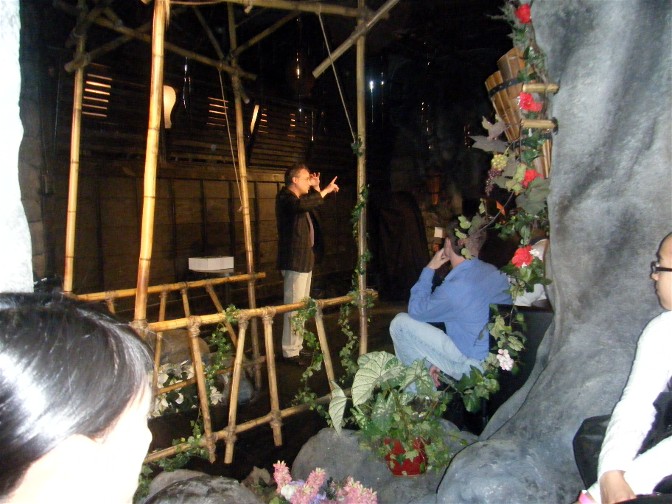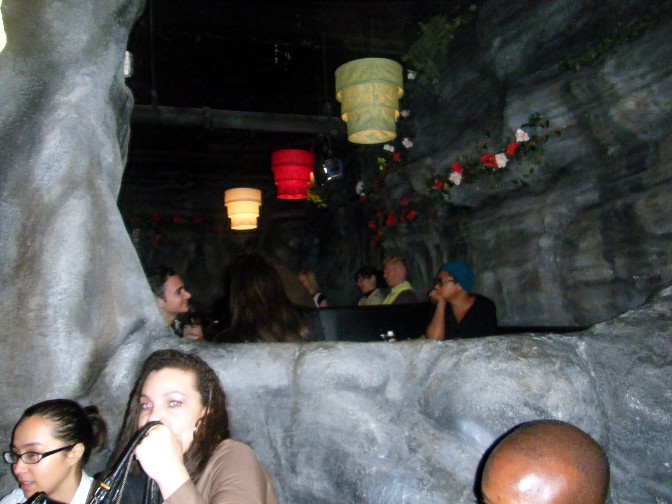 Shigoto Fashion is a Japanese Streetwear clothing company consisting of Tabi Boots (split toe boots), Tobi Pants (Japanese construction workers' baggy pants), Teko Wristbands, T-shirts, and other accessories all inspired by the old Samurai era.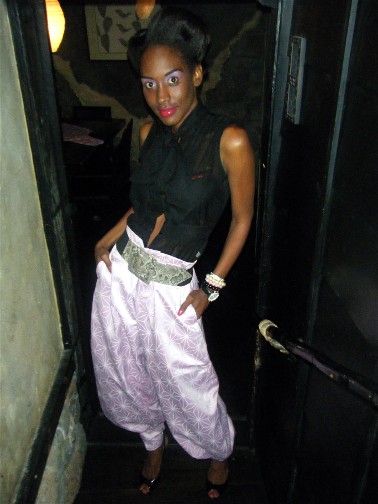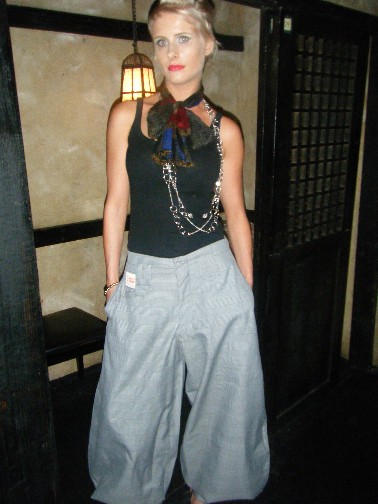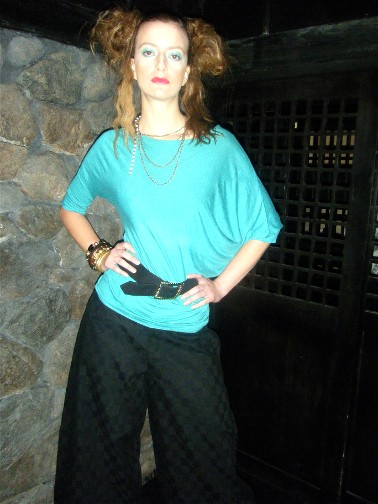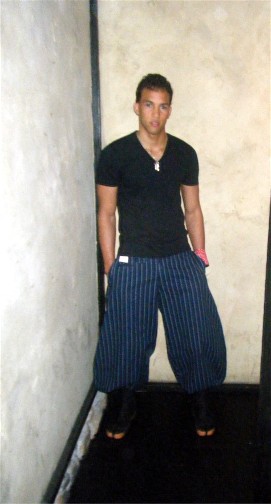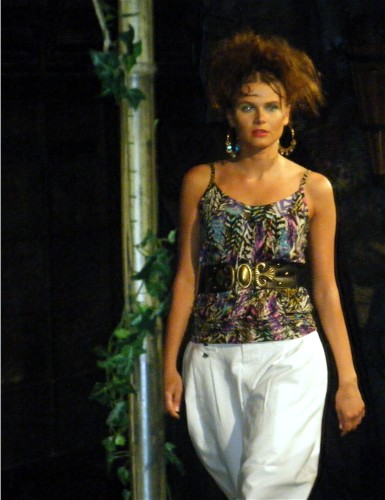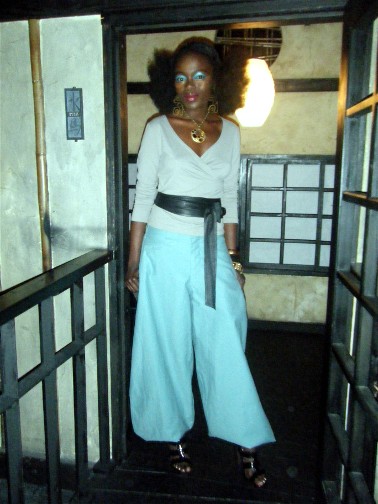 Founded by Jasper Momma (here he is holding alcohol sponsor, TY-KU's Junmai Ginjo Sake with one of his models)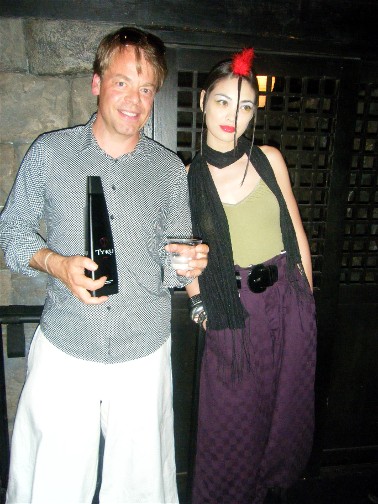 Shigoto's mission is to bring this innovative Japanese street style to the world and they begin with this first US show.
Right before the show, we dined on some of Ninja's delectable Ancient Short Rib and got a surprise when we noticed Kwame Jackson, runner-up from Season 1 of The Apprentice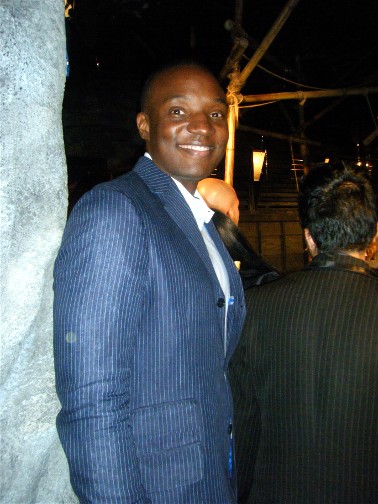 I asked what he was up to now and he told me he had an accessory line called Krimson by Kwame. Anyway, although I didn't get a chance to speak to the designer, I did get a photo (see above) and of course each model was stationed in the various alcoved rooms at Ninja Restaurant, which allowed us to take photos. After I got my photos, we each grabbed our gift bag and headed on our way.