Carol's Daughter Spokesbeauties Solange Knowles, Selita Ebanks and Cassie will join Mary J Blige at Sephora 34th Street tomorrow, May 24th, to help celebrate Carol's Daughter's new Monoi Hair Collection. As Carol's Daughter welcomes a new generation of ambassadors, the brand ushers in an era of beauty that offers universal benefits for the entire spectrum of colors and textures, encouraging every woman to embrace their unique beauty.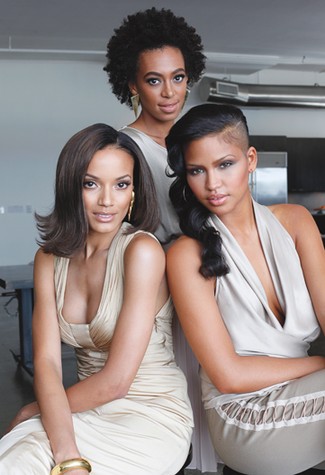 "Monoi is a truly inclusive collection—it's developed to benefit every hair type," explains Carol's Daughter founder Lisa Price. "So it's fitting that the women representing the collection come from such varied backgrounds. I'm very excited to introduce these strong, beautiful women to our fans as shining examples of what beauty can be."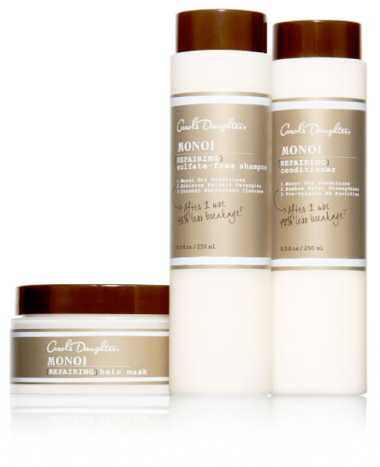 Select fans will get the opportunity to meet Solange Knowles, Selita Ebanks & Cassie at Sephora 34th Street, the strong, beautiful, influential new faces of the brand. Beginning at 9am on May 24th, the first 250 customers to make a Monoi Gift Set purchase at the Sephora 34th street location will receive wristbands enabling them to meet Solange, Selita and Cassie in person later that evening (consumers should bring their own cameras to get their photo taken with the Spokesbeauties; one photo per person). Walk-ins will also be welcome during the consumer portion of the event.
WHERE:
Sephora 34th Street
130 West 34th Street
New York, NY 10001
Cross-Streets: On West 34th St. btwn 7th Avenue & Broadway
WHEN:
May 24th, 2011
9am: Monoi purchasing opportunity begins (you'll receive a wristband allowing you to come back later that evening)
4pm: Wristband holders are allowed to start lining up to meet the Spokesbeauties
8pm: Wristband holders are welcomed into Sephora for a meet and greet with Solange Knowles, Selita Ebanks, and Cassie