Just in time for Valentine's Day, GODIVA Liqueur Goes decadently dark with its introduction of
GODIVA Dark Chocolate Liqueur
. The sensual liqueur perfectly combines heavenly, premium dark chocolate and sensual flavors from around the world. The dairy-free chocolate liqueur contains a newer, light calorie count and pleases the palate with a blend of flavors including bright black cherry, dark caramel with flavors of burnt toffee, espresso beans, roasted hazelnuts, candied orange peel and bakers chocolate, making it the perfect liquid to mix into any cocktail.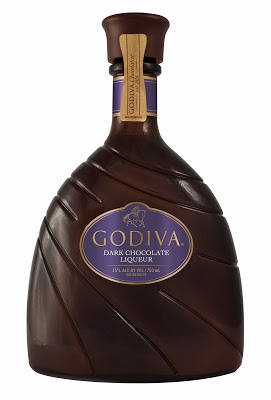 If you want to indulge in delicious, full-flavored chocolate decadence this Valentine's Day, why not make your sweetheart a GODIVA Dark Chocolate Martini with an exciting twist by mixing up this signature Dark Desire cocktail recipe……and if you really want to get sexy (while at home of course), you could just enjoy this "dark chocolate with a bite" off each other.
GODIVA Dark Desire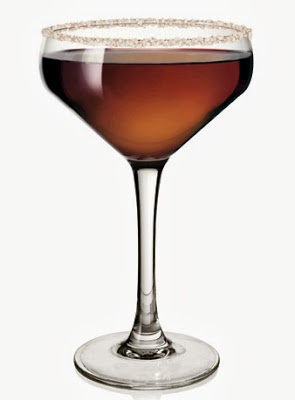 1 1/2 ounces GODIVA Dark Chocolate Liqueur
3/4 ounce Cîroc Amaretto
3/4 ounce Orange Juice
Sea Salt for Garnish
Combine Godiva Dark Chocolate Liqueur, Cîroc Amaretto and orange juice in a cocktail shaker with ice. Shake well.
Strain contents into a cocktail glass rimmed with sea salt.
Ideal Serving Glass: Cocktail Glass

Yield: 1 drink, no drink contains more than .06 fl oz of alcohol
The Godiva Dark Chocolate Liqueur is available now nationwide wherever fine spirits are sold; the 750 ml bottle retails for $29.99.