We continue to love what Jill Stuart send down the runway. For her Fall 2014 Mercedes-Benz fashion Week show, the Jill Stuart girl continues to be a bit edgy and cool while remaining effortlessly elegant and very refined. Describing this season's collection with seven words –
Irregular Beauty, Untameable, Easy, Boyish, Effortless, Unimpressionable, and Adorned
, the runway show started with a mix of rich tan and black, sparkling details, playful and not-so-sleek skirts (love the tan maxi skirt with the double zippers) that captured our hearts and conveyed an overall girlish feel.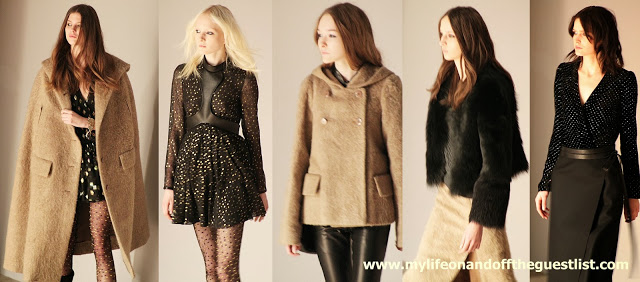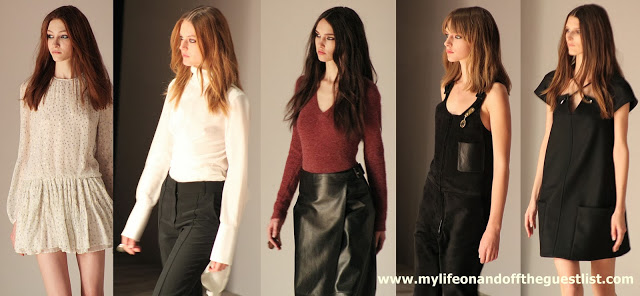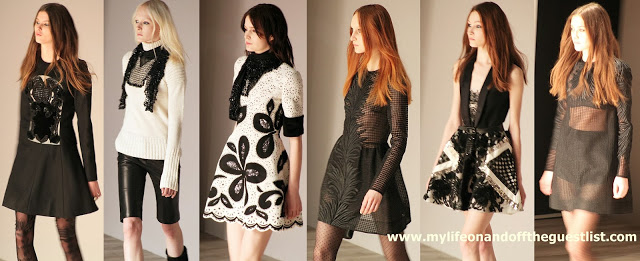 Filled with lavish fabrics that can only be described as lustrous, silken and supple, the collection was filled with such as luscious velvet, suede and leather, milky satins that seemed to flow down the runway like rivers, crystal-embellished velvet, and plush furs. Standout details include laser-cut details, prominent appliques, large polka dots, black and white, tailored pants, and over-sized coats.
What do you think, do you like what Jill Stuart is showcasing for fall 2014? any pieces that may make it to your wardrobe?