Today is World Gin Day, and in honor of the botanical spirit, we're highlighting Maverick Distilling and its newest gin. Renowned for its innovative spirits, Maverick has unveiled its latest creation for the summer cocktail season. The Samuel Maverick Barrel-Aged Texas Dry Gin, a limited-edition release, promises a refreshing and unique experience for gin enthusiasts. Crafted in small batches using locally grown Texas ingredients, this gin undergoes a transformative aging process in bourbon barrels within the historic Lockwood National Bank building's vaults, located just steps away from the iconic Alamo. With only 250 bottles produced for this entire batch, it is a truly coveted offering.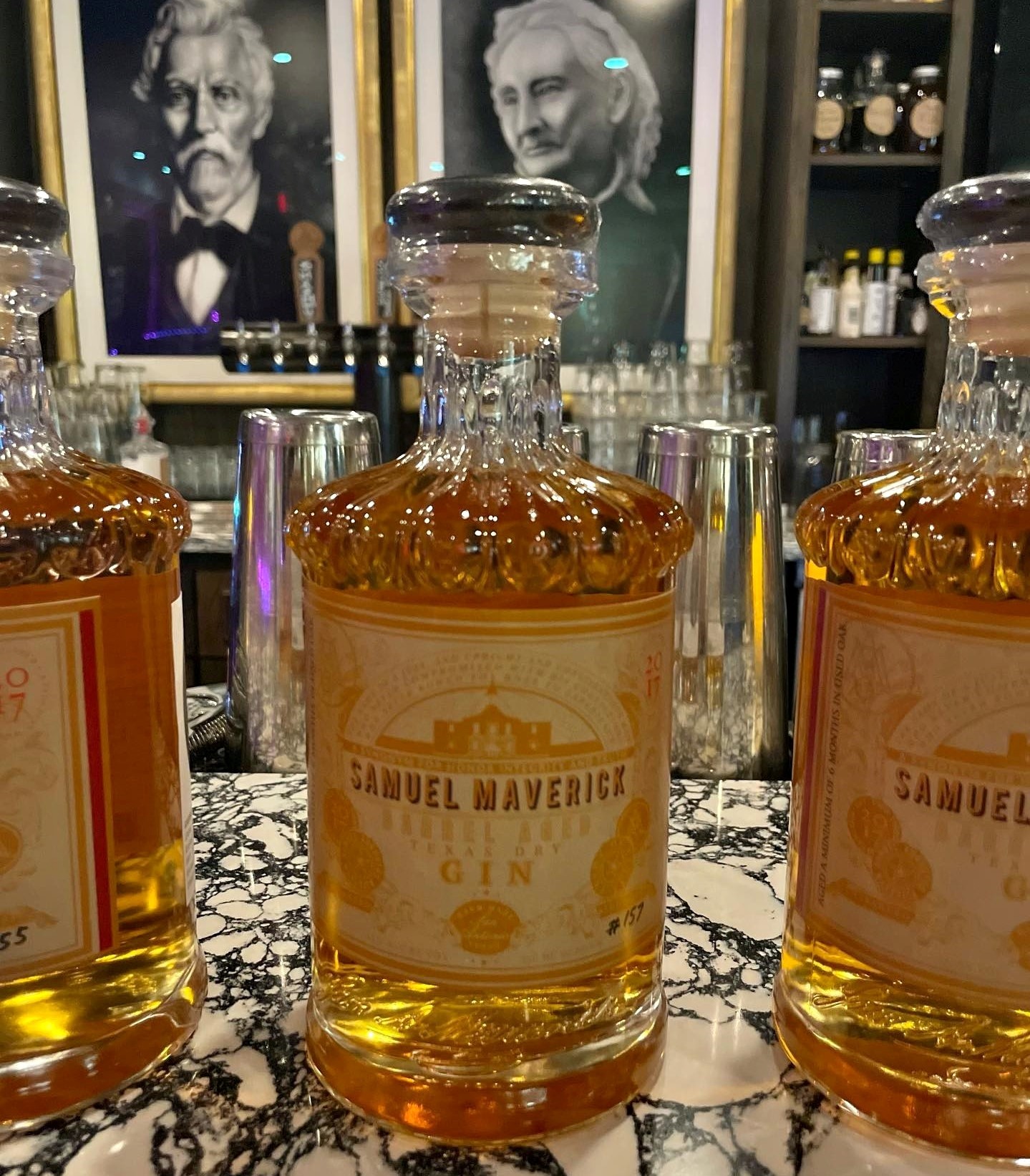 Dr. Kenneth Maverick, the visionary founder of Maverick Distilling, shared his inspiration behind this remarkable gin.
"With our Barrel Aged Texas Dry Gin, we wanted to create a spirit that is refreshing and unique to the Lone Star State," says Dr. Kenneth Maverick, founder of Maverick Distilling. "Gin continues to grow in popularity as people discover that good gin doesn't taste like bad medicine. We wanted to offer our customers another version of gin and knew that the impressive botanicals that we use for our Texas Dry Gin would evolve into something beautiful with barrel aging."
The Samuel Maverick Barrel-Aged Texas Dry Gin is meticulously crafted on-site, employing 17 carefully selected local Texas-grown ingredients. Infused with rosemary, pecans, bay laurel, fresh Valley grapefruit zest, and Mexican mint marigold from the distillery's gardens, this gin exhibits a distinct Texan character. Traditional gin botanicals such as juniper berries and coriander contribute to its American-style foundation. The final product showcases a burst of fresh citrus notes and a balanced piney juniper profile, which intensify through the aging process.
To achieve its exceptional quality, Maverick Distilling barreled their Barrel-Aged Texas Dry Gin at 120 proof in #3 char white American oak barrels previously used to age their renowned Maverick rye whiskey. These barrels were then stored for two years in the thick-walled subterranean bank vault at the distillery. This patient aging process allowed the gin to develop complexity and depth while absorbing the subtle nuances from the whiskey-soaked oak. This is what makes their cocktails truly incredible. For World Gin Day, we present one of our favorite Maverick gin cocktails, the Lavender Bee's Knees.
Maverick Distilling Lavender Bee's Knees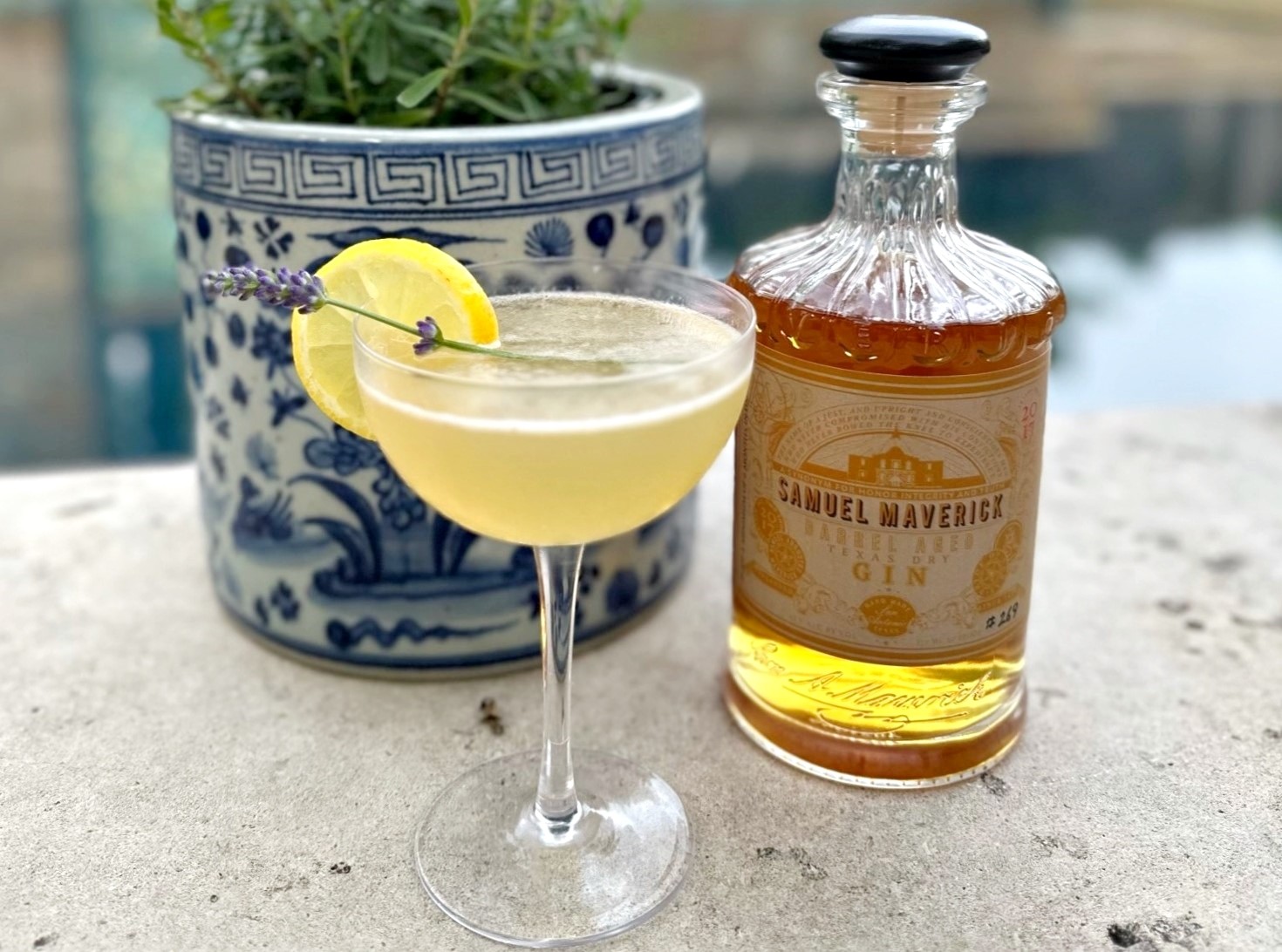 Step 1: Prepare Lavender simple syrup using:
One cup water
1/2 cup honey
1/2 cup granulated sugar
Bring these ingredients to a boil, and stir to dissolve honey and sugar. Turn off the heat and immediately add 4-5 sprigs of lavender. Let steep for 30 minutes
Step 2: Gather Cocktail Ingredients:
2 oz. Samuel Maverick Barrel-Aged Texas Dry Gin
1 oz fresh lemon juice
1 oz lavender simple syrup
Step 3: Add the ingredients into a shaker filled with ice. Shake. Strain into a coupe glass and garnish with a spring of lavender or a lemon twist. Enjoy!
The Samuel Maverick Barrel Aged Texas Dry Gin represents a harmonious marriage of Texan botanicals, expert craftsmanship, and time-honored aging techniques. With this limited-edition release, you will surely enjoy an exceptional sipping experience and serves as a unique gift for gin aficionados. With only a few bottles available, getting your hands on one of these treasured gins is a testament to one's appreciation for the artistry of fine gin.