Want to transform yourself and discover the futuristic makeup collection, Divergent Cosmetics, inspired by the movie, Divergent? Just go to Sephora today to try the exclusive collection. The famed beauty retailer introduces an exclusive, limited edition cosmetic collection inspired by the upcoming motion picture including the
Divergent Multi-Piece Collector's Kit, Divergent Multi-Piece Collector's Palette, and the Divergent 7-piece Nail Art Kit
(all pictured below).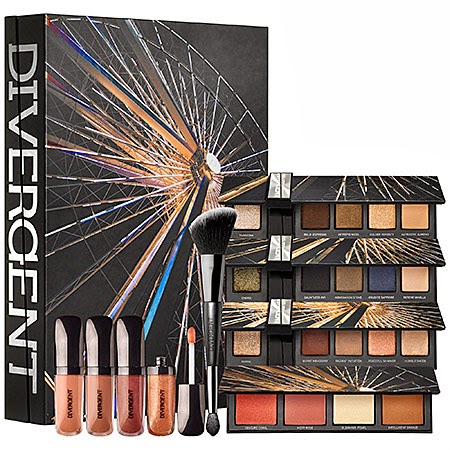 The Divergent Multi-Piece Collector's Kit contains:

12 x High Pigment Eye Shadows in Burnt Mahogany, Radiant Initiation, Peaceful Shimmer, Humble Sheen, Dauntless Ink, Abnegation Stone, Erudite Sapphire, Serene Vanilla, Bold Espresso, Intrepid Moss, Golden Honesty, Altruistic Almond
3 x High Gloss Transforming Eye Shadows in Choose, Diverge, Transform
2 x Long-Wear Blush in Obscure Coral, Misty Rose
Shimmering Bronzer in Intelligent Bronze
Radiant Glow Illuminator in Gleaming Pearl
4 x High-Shine Lip Glosses in Temptation's Choice, Fear Not, Supreme Ritual, Natural Virtue
Double-ended eye and cheek brush
3 x Get-the-Look cards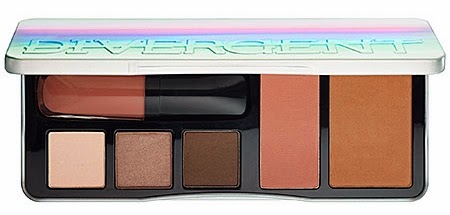 The Divergent Multi-Piece Collector's Palette contains:

3 x High-Pigment Eye Shadow in Candor Lace, Luminous Taupe, Envious Chocolate
Long-Wear Blush
Matte Bronzer
High-Shine Lip Gloss in Artistic Mauve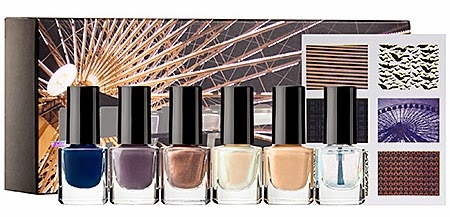 The Divergent 7-piece Nail Art Kit contains:

High-Gloss Transforming Nail Lacquer
5 x Long-Wear Nail Lacquers in Midnight Calm (dark navy), Violet Abnegation (violet gray), Opal Compassion (opalescent purple), True Pearl (golden opal), Neutral Lace (beige)
6 x Nail Water-Transfer Tattoos
Want to try out this stunning collection for yourself? Head to any Sephora today, for a one-day only event to experience the Divergent smoky eye, using shades from the exclusive, limited-edition collection. Reveal your adventurous side and celebrate your individuality with first-to-market transforming special effects for eyes, nails, face and lips. Although appointments are preferred, walk-ins are welcome. Divergent is in Theaters and IMAX today, March 21st.