We recently helped celebrate a great milestone in African American beauty. This year, Dark and Lovely hair care celebrates 45 years of catering to the haircare and styling needs of women of color. The event highlighted Dark and Lovely's rich heritage and impact the brand has made in the beauty and fashion in the African-American community from it's creation in the 1970's, to today.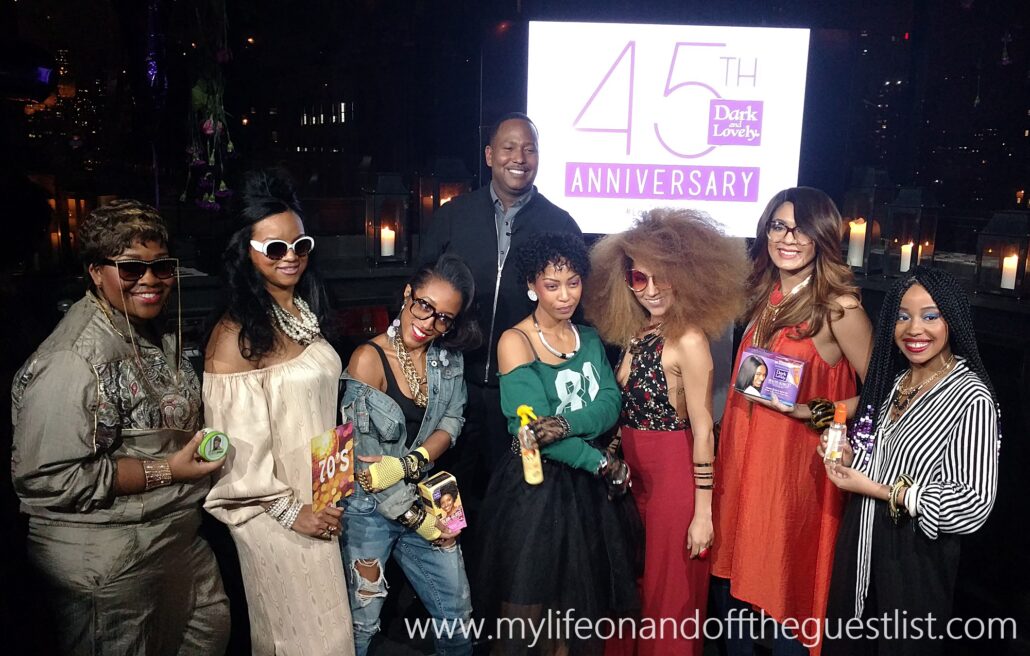 To commemorate this milestone in haircare, brand ambassador, actress, and singer Demetria McKinney, welcomed the crowd with her latest single, as well as singing the brand's praises.
 "To have 45 years of excellence, to have 45 years of beauty, to have 45 years of empowerment – that's what Dark and Lovely is. "To be a brand ambassador for this brand has been an awesome, awesome journey!"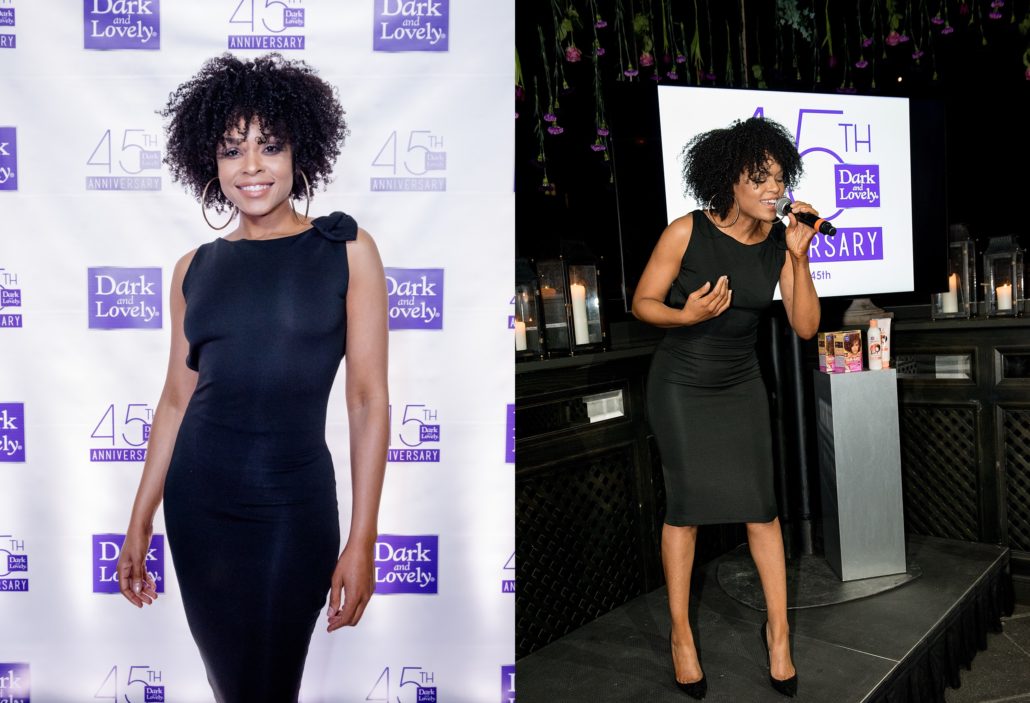 Although she couldn't make the event, actress Teyonah Parris, the newest brand ambassador for Dark and Lovely hair care welcomed the crowd of attendees with a video message stating her excitement to be part of the hair care brand.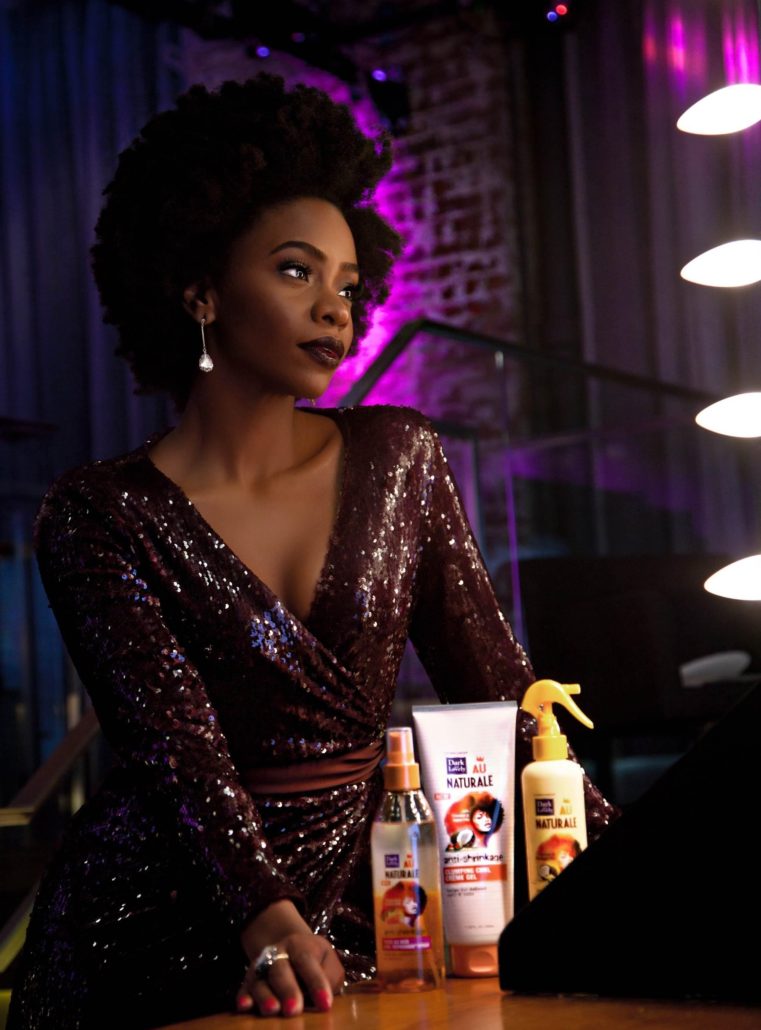 "I am thrilled to be able to help Dark and Lovely celebrate their 45th anniversary and I am so excited to be the newest brand ambassador. "I grew up using Dark and Lovely products and I'm so proud to be able to represent the brand as an ambassador. It is a privilege to celebrate this significant milestone during Black History Month."
After Demetria's wonderful performance, we journeyed through the influential African-American hairstyles of the 70's, 80's, 90's and 2000's; from afros and finger waves to braids, and flowing layers, each highlighting an essential Dark and Lovely hair care product. Fun fact about the iconic brand – did you know Dark and Lovely was introduced as the first hair color product formulated specifically for African American women? The brand has, of course, expanded to a wide range of deep conditioning treatments, shampoos, fade-resistant hair colors, relaxers, styling products, and a full line of products specifically designed for naturally curly hair.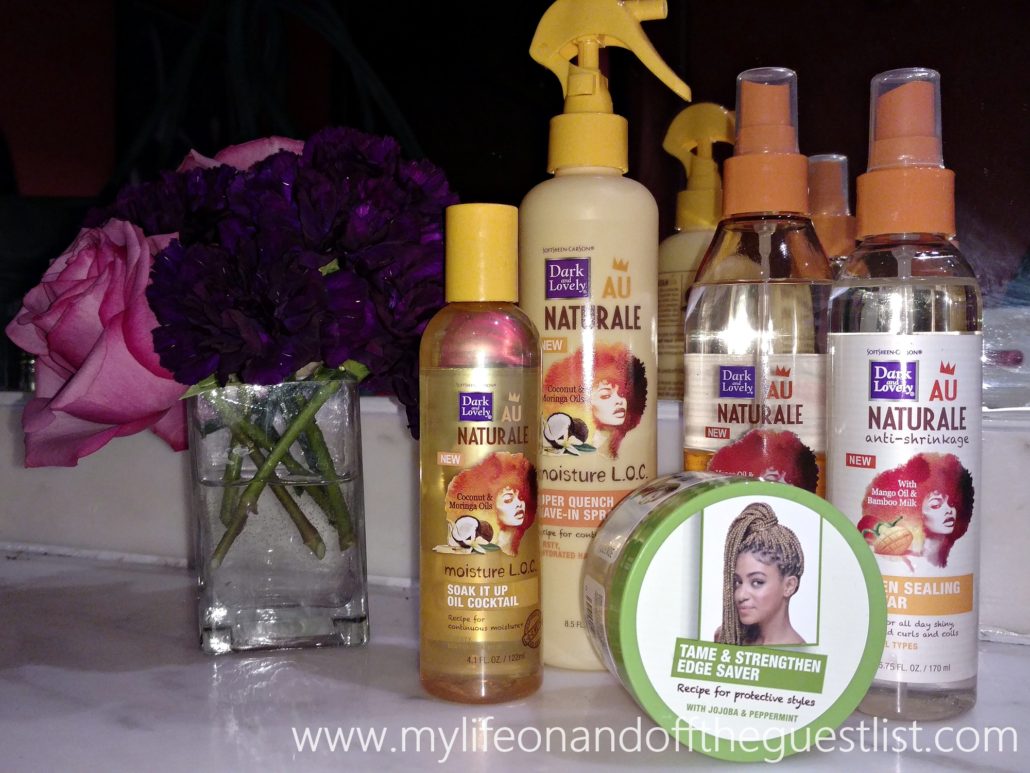 Making their debut at the event were two new collections: Dark and Lovely Color-Gloss Ultra Radiant Color Crème, a no-ammonia natural-looking hair color infused with Shea Butter, Coconut Oil and Pomegranate, that gives natural looking color, while delivering a glossy shine; the Dark and Lovely Au Naturale Clumping Curl Clay Cleanser, and Clumping Curl Crème Gel, a care and styling duo formulated with Coconut Oil and Argan Oil, to help define naturally curly hair and reduce frizz.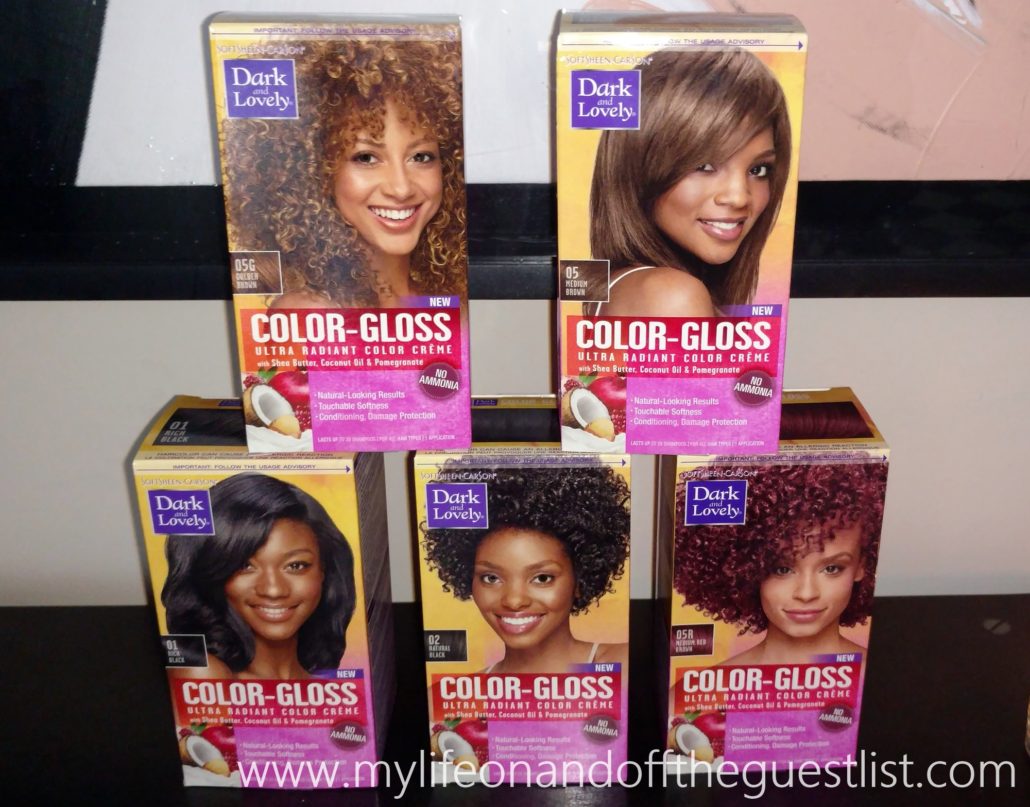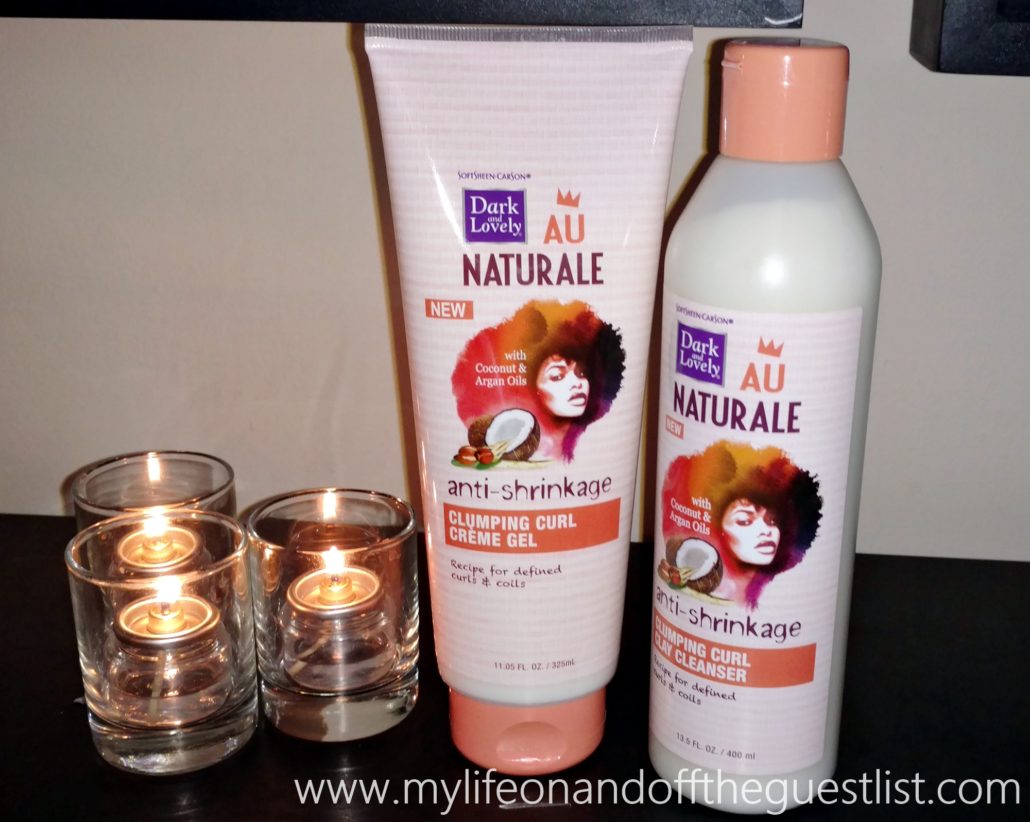 The Dark and Lovely hair care event was capped off with the brand awarding five wonderful students with scholarships totaling $10,000 and assigned them to be mentored by L'Oréal USA senior-level executives as part of the Young Women with a Purpose Project, in partnership with The Tom Joyner Foundation. Scholarship winners include Ashani Scales of Delaware State University, Renea Young of Mississippi Valley State University, Hollye Weekes of Wiley College, Kimberly Burton, and Cherise McAdoo of Hampton University.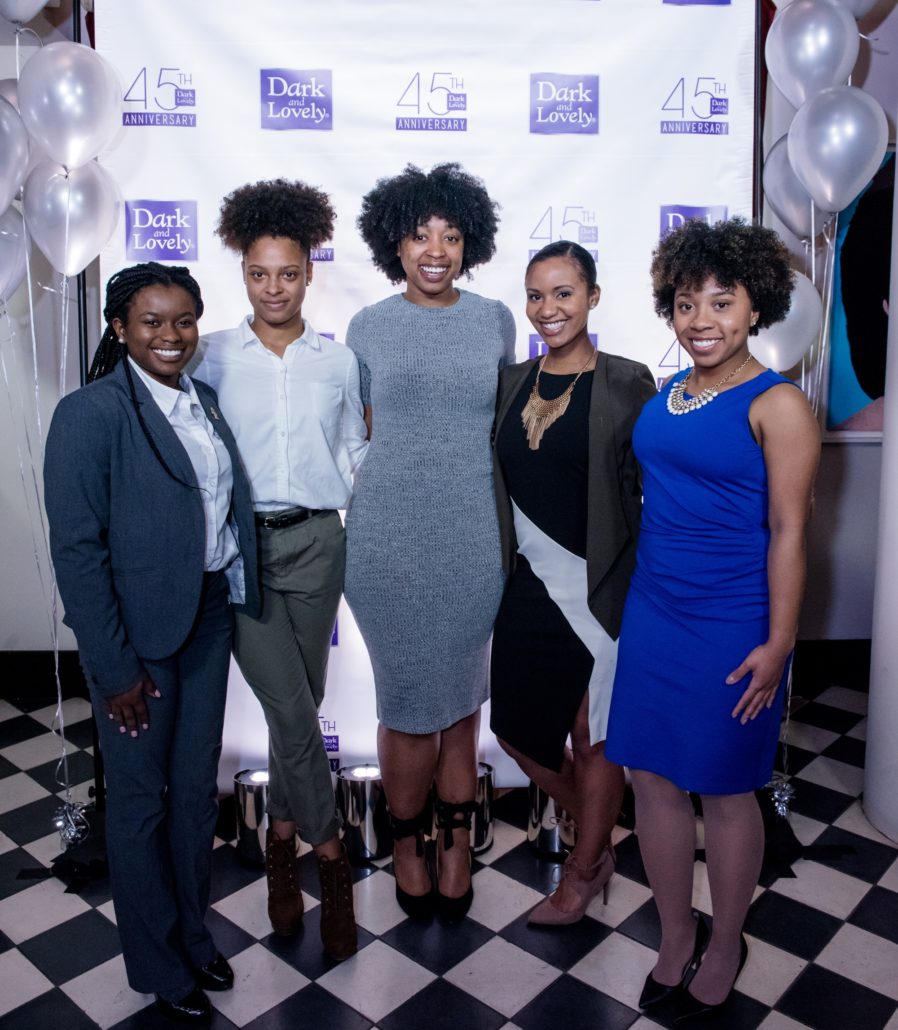 Are you excited for the latest Dark and Lovely hair care launches? What's your favorite Dark and Lovely products? To learn more about these products, head to Dark and Lovely.