We're welcoming the fall season with lots of deliciousness. The cooler season brings to mind harvest time and when we think of harvests, we're reminded of the jams and fruit spreads that are ready to eat. While we can't go traipsing through orchards or have access to farmer's markets, we have the next best thing; delicious jams we've enjoyed since we were first introduced to them six years ago – Crofter's Organic Jams and Fruit Spreads.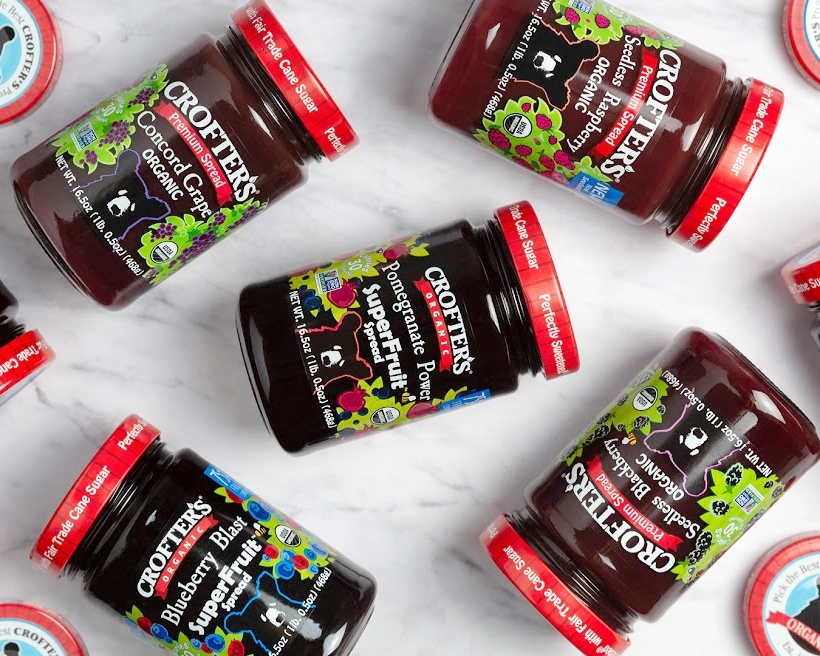 Crofter's is the #1 organic jam in North America. The jams and fruit spreads are made with specific and heritage fruit varieties chosen for their superior flavor. They are certified organic, Non-GMO, vegan, and vegetarian, allergen-free, and have no added color or high fructose corn syrup. Crofter's uses fair-trade sugar from the Green Cane Project to sweeten and support soil restoration; they support 8,500 acres of sustainable organic farmland; uses their own wastewater treatment plant to reduce water consumption by over 85%; and recycle 99% of raw materials' packaging.
This small, family business has been tantalizing the palates of families since 1989. We've enjoyed Crofter's Organic jams and fruit spreads in many ways: on crackers and bread but our favorite is with a spoon, right out of the jar. You see each of their scrumptious Premium and Just Fruit spreads features 33% less sugar than your average jam, so you can experience the full flavor, aroma, and health benefits of their specially selected varieties of organic fruit.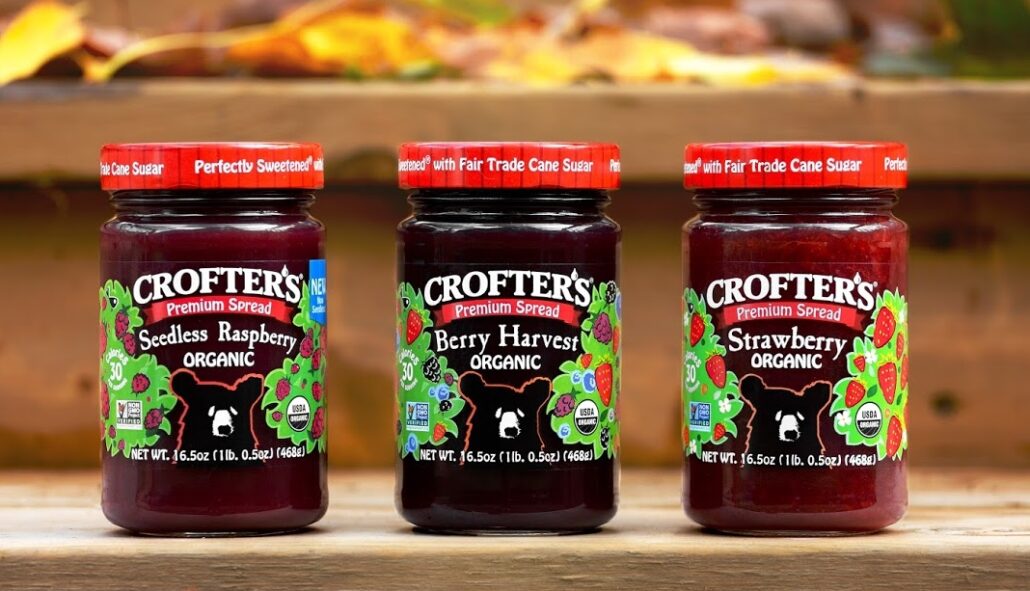 Crofter's offers a vast offering of flavors of organic spreads, twenty delicious flavors to be exact. Out of those twenty, there are three superfruit offerings. Blueberry Blast and Pomegranate Power from their Premium Spreads, all bursting with more antioxidants than a bottle of red wine; and their original Superfruit Spread from their Just Fruit range. The rest of the offerings are a variety of organic spreads that includes Mango, Morello Cherry, Peach, Raspberry, Black Currant (our favorite), Strawberry, Blackberry, Apricot, Seville Orange, and Wild Blueberry. Fair warning, one taste, and you too will be reaching for a spoon to eat right of out the jar.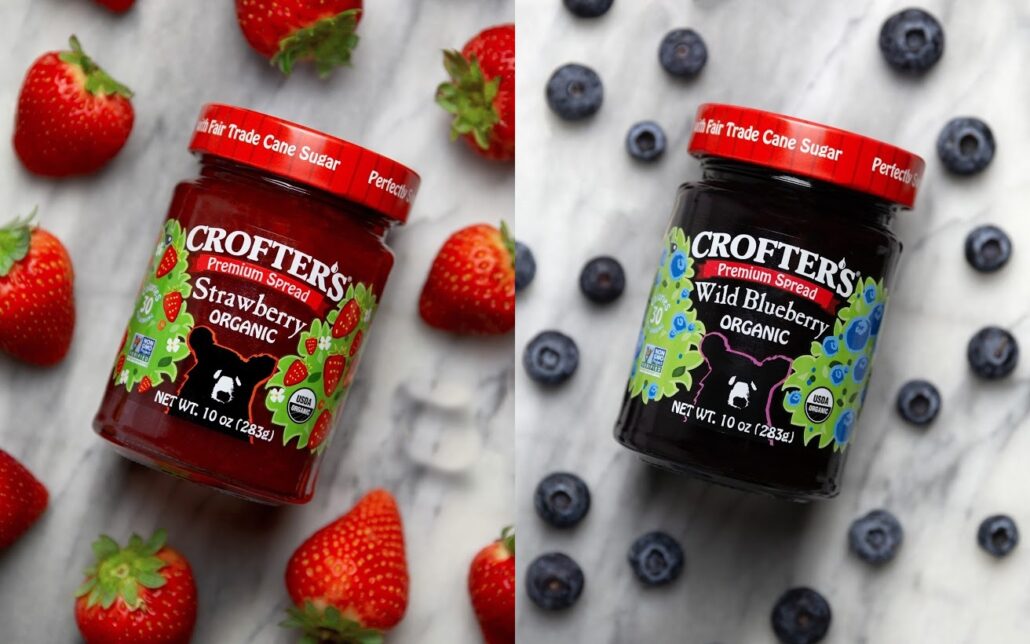 Crofter's Organic products can be purchased online, as well as retailers nationwide, including Whole Foods, Sprouts, Safeway, Kroger, Walmart, and more!