We recently shared our Must-Have Kitchen Tools for Your Pandemic; today we're highlighting some pandemic food staples you should have in your pantry. We're spending so much more time in the kitchen, so it's important to have everything you need. Whether you're preparing a full meal or snack, staples like tomato sauce, olive oil, really good organic coffee, salad dressing, and maple syrup are essential. Especially since these food staples not only taste delicious, they're good for you as well.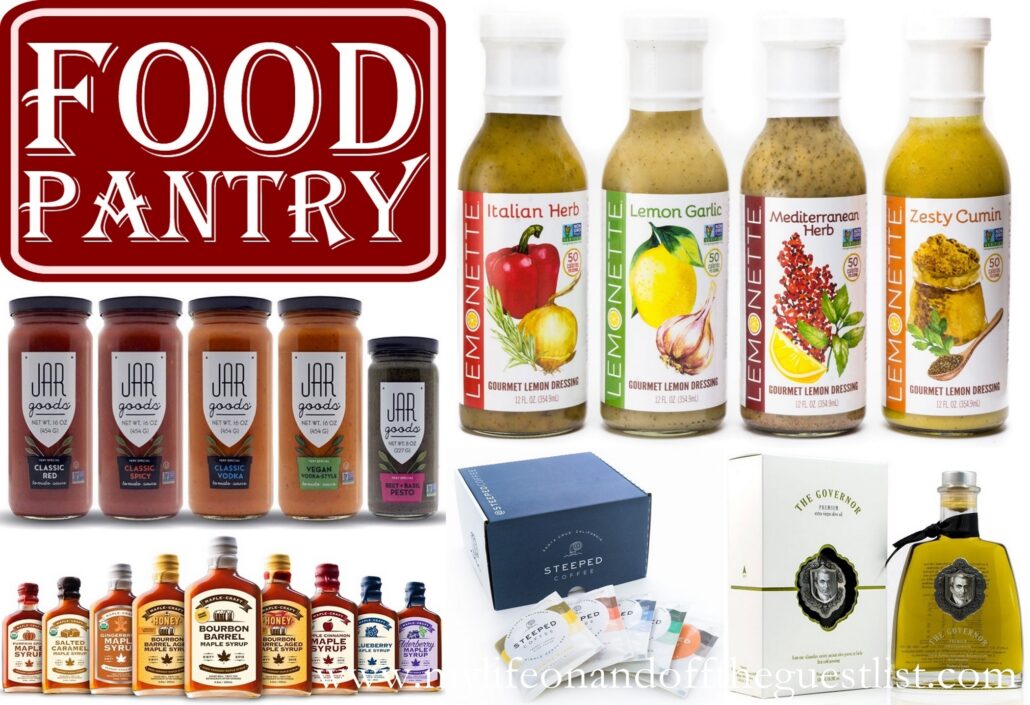 Today, we celebrate the food staples from Lemonette, Jar Goods, The Governor, Steeped Coffee, and Maple Craft Foods. These food staples are getting us through the pandemic in a delicious and healthy way. We know they'd do the same for you. Let's get to know more about them.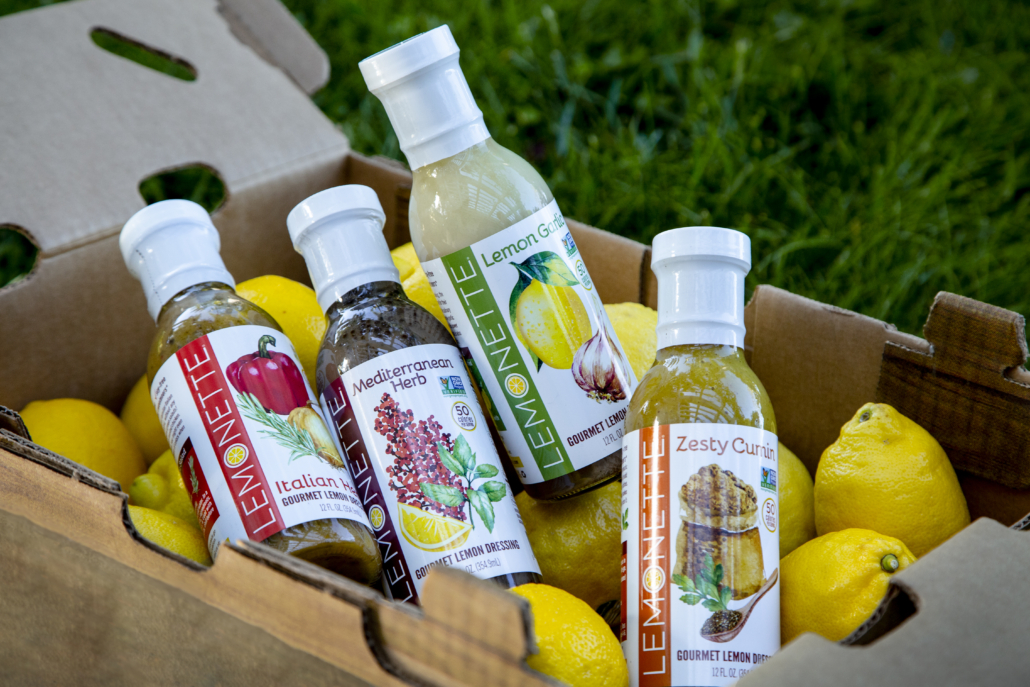 If you enjoy the taste and health benefits of lemons, then we've got the perfect pantry must-have for you. Lemonette is a range of first and only lemon-based clean gourmet dressings. The non-GMO dressings are thoughtfully crafted in small batches using locally sourced ingredients in California. Available in four flavors, Mediterranean Herb, Italian Herb, Lemon Garlic, and Zesty Cumin, they are great as salad dressings, marinades, dips, grilling, and finishes. We enjoyed a Chicken Shawarma Bowl topped with the Mediterranean Herb dressing much to the delight of our tastebuds. If you love Sumac, you will enjoy this very much.
The Lemonette dressings are a great alternative to vinegar, cream, or soy-based sauces. Lemonette is a women-owned business that donates a portion of all proceeds to The Heart Foundation.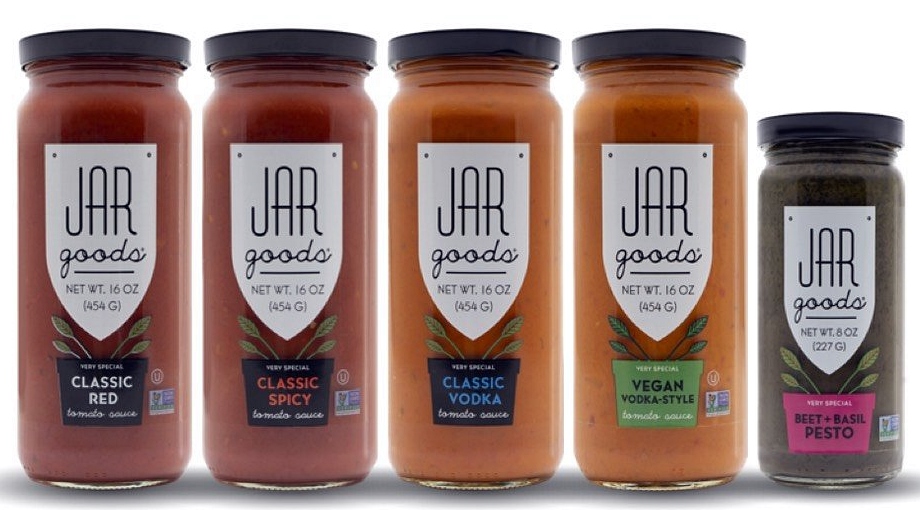 Want delicious, homemade tomato sauce made with premium ingredients on your table without having to make it from scratch? The answer is the versatile, clean label, certified non-GMO Jar Goods tomato sauces to get dinner on. Founded by two sisters-in-law, this line of fresh, new brand of clean-label tomato sauces and pestos are made with vine-ripened tomatoes, pure olive oil, fresh onions, garlic, and basil. Check out our Instagram post to see one of the ways we enjoyed the Classic Spicy sauce.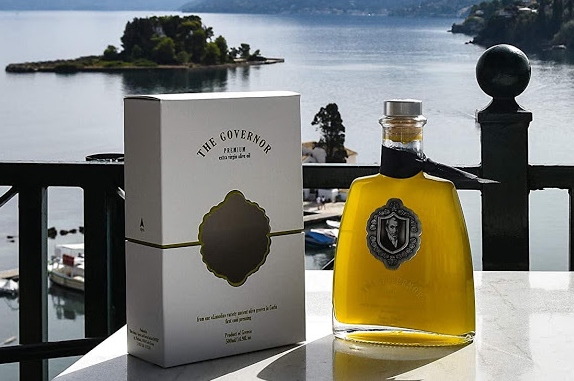 Not all olive oils were created equal. There's only one in the world that boasts medicinal properties, that is The Governor olive oils, $69.99. This award-winning EVOO is crafted from the finest "Lianolia" olives by three generations of the Dafnis family in Corfu, a region famous for its premium olive groves. We wanted to enjoy this olive oil in its natural state, so we baked some warm bread and drizzled this superb olive oil on our bread, and ate to our heart's content.
Exclusivity aside, it's the subject of rigorous scientific testing for its role in the prevention and treatment of cancer, Alzheimer's, and hypertension due to such a high phenolic content. Impress the foodie in your life with this premium olive oil, that does more than satisfy your taste buds and elevate their cooking.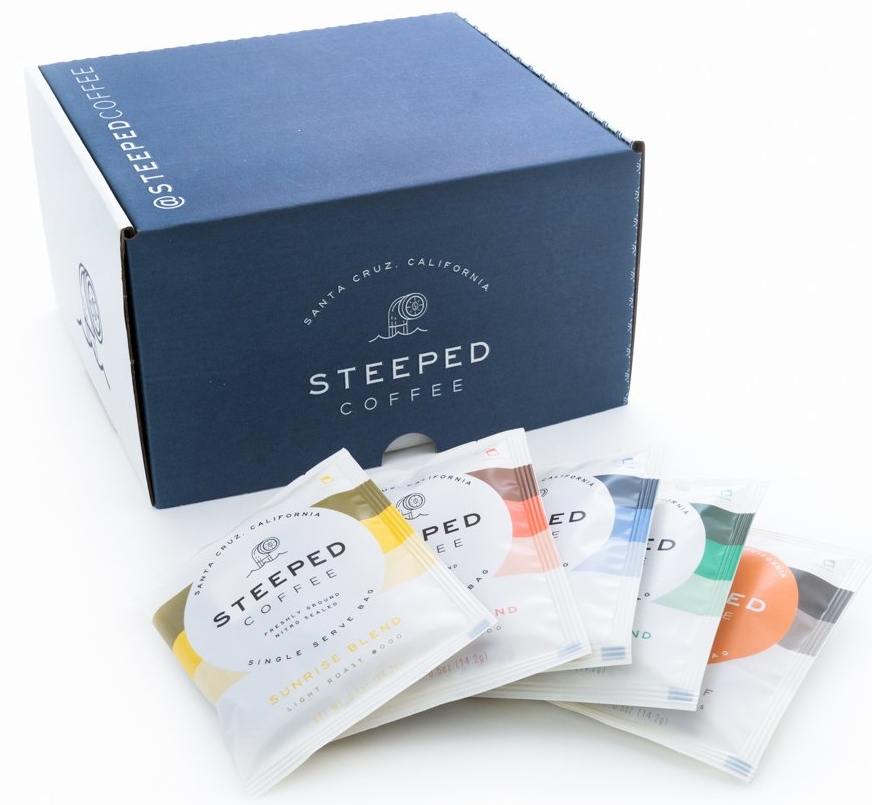 Hey coffee lovers, wouldn't you love to enjoy a good cup of coffee with as much ease as tea lovers do? Imagine the convenience of making a cup with an individual coffee bag, just like tea lovers. Thanks to Steeped Coffee, you don't have to imagine. Unlike other coffees, Steeped Coffee does not require machines or brewing equipment. The coffee comes in single-serve bags that are nitro-sealed to ensure absolute freshness. It's a uniquely "unplugged" coffee experience, from the award-winning packaging, made using compostable and renewable materials, to the non-GMO filters. All it takes to brew a perfect cup is hot water and a few minutes.
Each Steeped Pack contains hand-roasted, ethically-sourced, Direct Trade coffee that's precision ground to showcase the distinctive flavor profile of every crafted blend. Available in five flavor varieties: Light Roast, Medium Roast, Dark Roast, French Roast, and Decaf, any coffee addict would approve. If you're looking for the perfect morning cup to enjoy on Christmas morning, we highly recommend getting the Steeped Lineup Sampler – a collection of each of the five coffee blends. This way, everyone can enjoy a coffee flavor of their choice.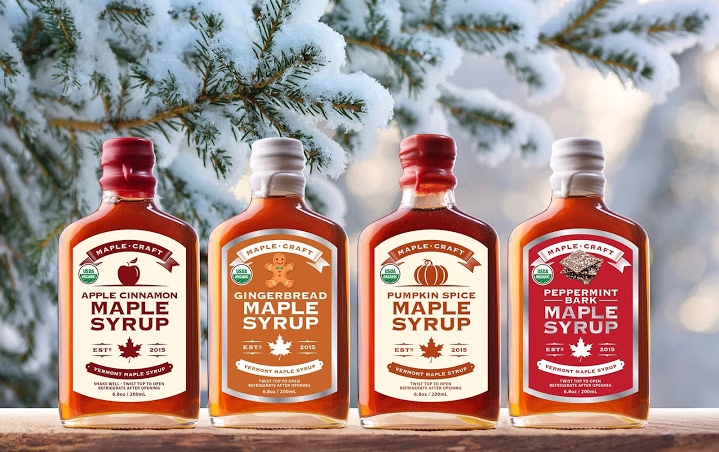 Maple Craft Foods shows there's much more to this pantry staple. It's not only a versatile ingredient for baking, cooking, and cocktails, it's surprisingly good for you and makes a wonderful gift for families, foodies, and craft beer & spirits enthusiasts alike. Did you know Maple syrup has just 2/3 the sucrose of sugar, over 65 important antioxidants, vitamins, and minerals? It also boasts more potassium than bananas and more calcium than milk. These New England-made Maple Craft syrups come in a variety of delicious organic flavors, including Blueberry, Elderberry, and Honey; as well as holiday-inspired flavors like Pumpkin Spice, Gingerbread, and Peppermint Bark.
What's on your list of pandemic food staples? We think you'd be very satisfied adding these to your pantry.