I recently tried three hair care products, a shampoo, conditioner and hair gel from Maple Holistics, a company which provides a natural and holistic range of premium beauty products. I do not use any chemicals in my hair, so their range of hair care products is perfect for me. Each of the products I used stood out in uniqueness, quality, and effectiveness. I'm a huge label reader, and only the purest and highest quality ingredients were used in each of the Maple Holistics products I tried. All three products I used, the Argan Shampoo, Argan Oil Conditioner, and the Assuage Hair Gel are vegan-friendly and paraben-free. Many people with natural hair purchase products, and base their routines on their hair type. So, for those of you who use this method, my hair type is mostly 4a (small cork screw curls) and 4b (kinky-curly).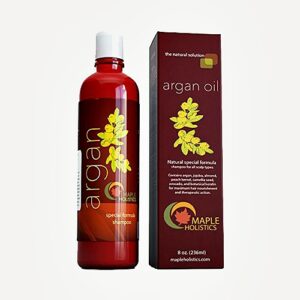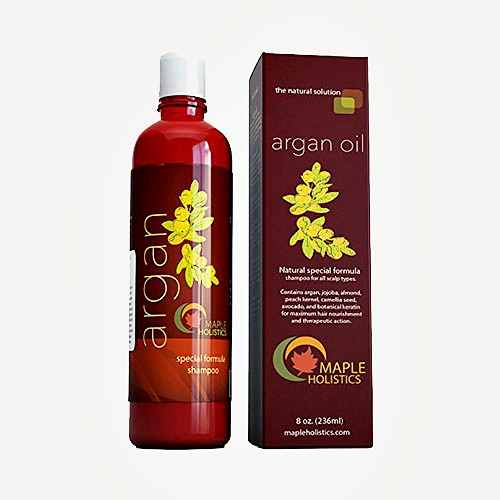 First, I used the Argan Shampoo to cleanse my hair. The first thing I noticed was its light pleasant and didn't have an overpowering scent. This shampoo left my hair and scalp feeling very clean, but not at all stripped. It is sulfate-free which is mainly what I look for in a shampoo. Argan Shampoo introduces the ultimate hair care which includes six of the most effective oils for the scalp and hair. I love this shampoo.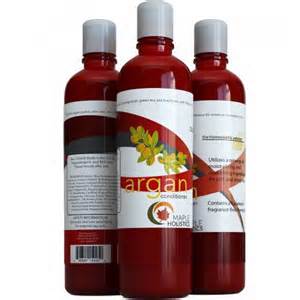 Next, I conditioned my hair with Argan Conditioner. As soon as this wonderful conditioner penetrated my, hair my curls started to pop!!! Detangling was a breeze. I absolutely love this conditioner. It left my hair conditioned, shiny and soft. What more do you need? The Argan Conditioner was aroma-free which I enjoyed. Many natural hair care products have strong perfume scents that sometimes don't always complement each other. I enjoyed the pure and well-balance formulation.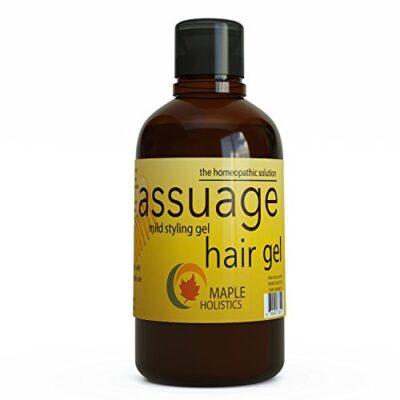 Finally, when styling my hair I used a little of the Assuage Hair Gel on each section. This gel has a very light citrus scent. I love the scent and it does not linger. After it dries, Assuage Hair Gel doesn't leave my hair hard or crunchy. I really like the soft and styling capability it provides. I also love that my hair remains frizz-free all day.
Thanks to Edumuch.com for the connection to Maple Holistics.
Written by VALERIE GOINES
Edited by GLASGOW SKINNER