Some things are made for each other, peanut butter and jelly, wine and cheese, Earth, Wind, and Fire, etc. You couldn't imagine life without them. Noosa Yoghurt, Australian makers of the uniquely thick and velvety, 100% natural yoghurt, with a distinctively sweet and tangy flavor, has launched a new range of yoghurts that are also made for each other. The NEW Noosa Yoghurt Mates Premium Mix-ins are the perfect snacks, whether you want a delicious breakfast treat, afternoon snack, or dessert swap.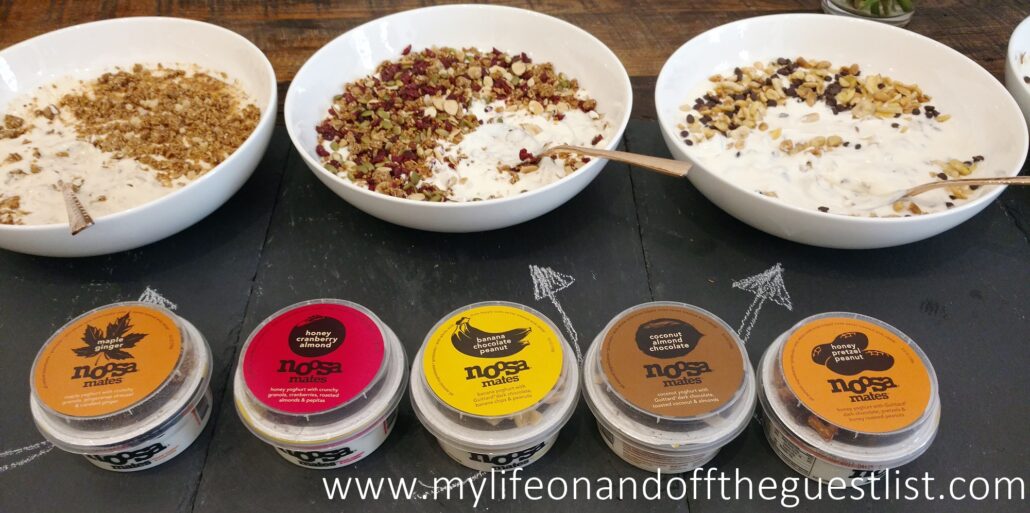 Noosa Yoghurt has introduced this brand new lineup of mix-in-style yoghurts, pairing thick, velvety Noosa whole milk yoghurt with high-quality, toppings like crunchy granolas, roasted nuts, pretzels and premium chocolate to create a satisfying taste for any time of day. These new mix-in-styles are so indulgent, the flavors are reminiscent of French toast, candy bars, and ice cream. The five mix-in yoghurt flavors include Banana Chocolate Peanut, Coconut Almond Chocolate, Honey Cranberry Almond, Honey Pretzel Peanut, and Maple Ginger.
Banana Chocolate Peanut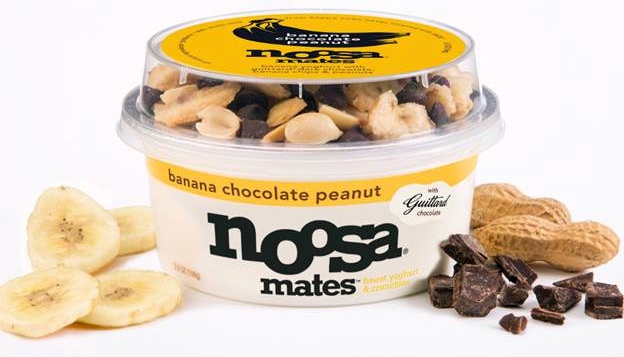 Banana makes its long-awaited Noosa debut in a tasty way. Noosa Yoghurt 5 new banana blended yoghurt is accompanied by generous chunks of Guittard dark chocolate, crispy banana chips, and roasted, salted peanuts. Mix it all together for a sweet and salty treat that'll bring joy to your spoon.
Coconut Almond Chocolate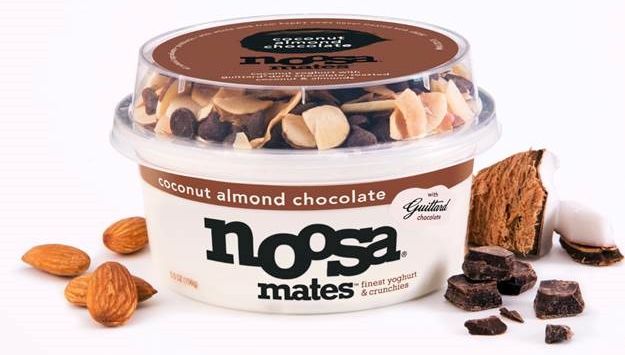 Creamy coconut Noosa pairs with Guittard dark chocolate Chunks, toasted coconut crisps and a hearty dose of almonds for a sweet slightly tangy bite that's sure to delight.
Honey Cranberry Almond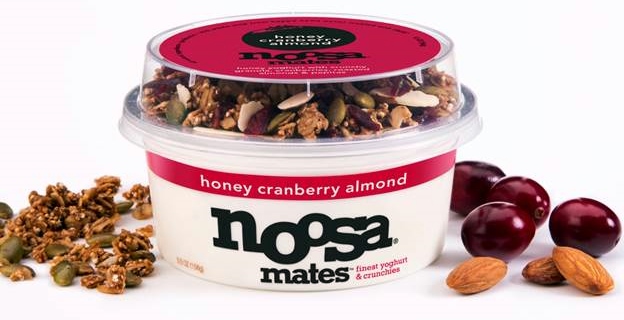 Noosa's classic honey yoghurt is complemented by crunchy granola, juicy cranberries, roasted almonds and pepitas for this sweet, satisfying combination.
Honey Pretzel Peanut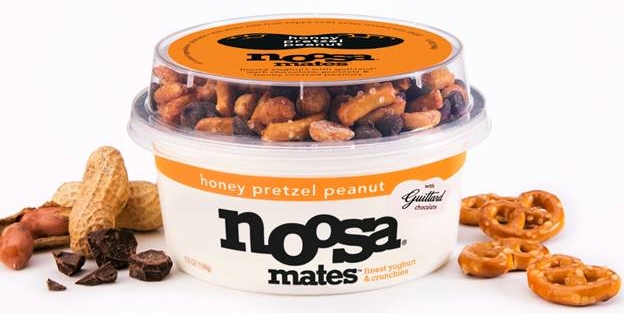 Noosa's velvety honey yoghurt is paired with Guittard dark chocolate chunks, crunchy pretzel bites and honey roasted peanuts Get a little bit of everything on your spoon and invite your taste buds on a salty-meets-sweet flavor adventure that's sure to satisfy.
Maple Ginger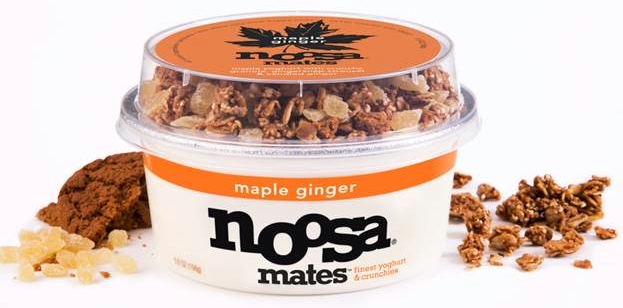 Maple has made its way into the Noosa family and is joined by its best mate, ginger! Blended maple flavored greets crunchy granola. gingersnap streusel and candied ginger for a taste you have to experience to believe. This pairing is ready to be discovered by your spoon.
Noosa Yoghurt Mates Premium Mix-ins are available now in 5.5 oz tubs that retail for $2.49 each.