As the title says, Bienvenue à la beauté française, which means "welcome to French beauty". We're about to take you on a journey to the latest new beauty products from some of our favorite international brands, many of them french. Get ready to drool over the latest from Orlane Paris, Talika Paris, Votre Vu, and Juara Skincare. If you are ready ladies, we say again, Bienvenue à la beauté française.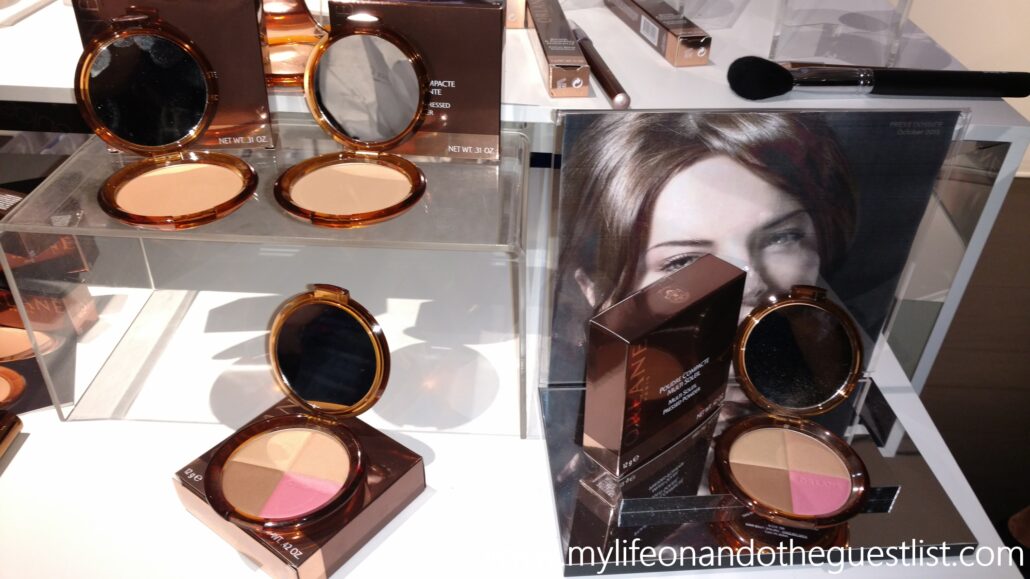 The Orlane Paris Powder Multi-Soleil is a multi-toned bronzer with an absolute matte finish. It unifies and enhances the brightness of the skin with its four complementary colors included in the same compact. Get ready for a healthy glow, customizable and ultra-luminous for all complexions. Enriched with Hyaluronic acid and vitamins (A, C, and E), it brightens the face without dehydrating the skin. Paraben-Free, it preserves the most sensitive skins.
The Orlane Paris Bronzing Pressed Powder is an opaque and velvety pressed powder that illuminates the face all year long. The single dose of natural pigments enhances radiance without overbearing. It's anti-dehydrating formula softens and illuminates the skin for a revealing and resplendent effect. Available in an iconic "galet bleu" compact, Orlane offers 2 additional shades in purse size. Adorned with our seal, it easily fits in all bags.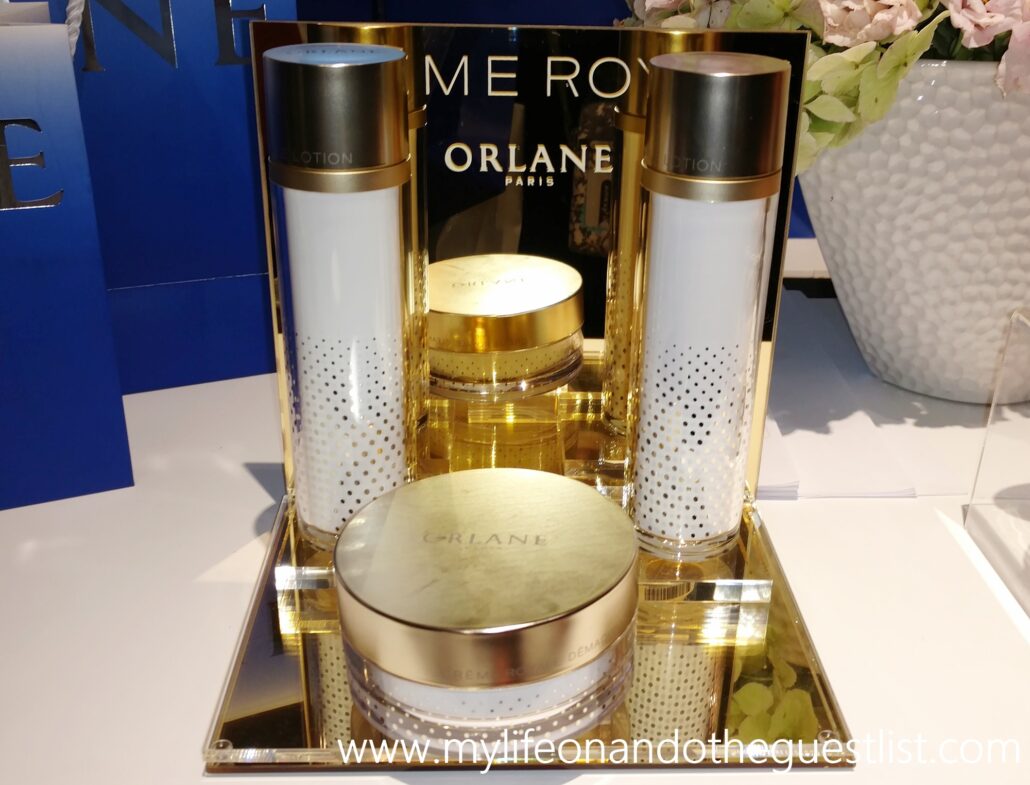 The Creme Royale Cleansing Cream, $150.00, for Face & Eyes is the first step in ensuring the skin enjoys all the benefits of Royal Jelly and 24-Karat Gold. It is a soft cream for the face and eyes that transform into a silky oil to bring a sensory dimension to your cleansing and makeup removal ritual. This refined skincare product combines the expertise of a formula to that of a gesture.
The rich and fluid Lotion Royale, $150.00, brings Royal Jelly and 24K Gold with anti-aging and revitalizing properties. It stimulates the natural defenses and the skin's ability to repair. It protects the skin from aging and strengthens its youthful capabilities, envelopes the skin in a veil of softness and comfort, intensely moisturizes and sustainably promotes the immersion and diffusion into the skin of its active ingredients and prepares the skin for the action of the anti-aging Crème Royale care and enhances its effectiveness.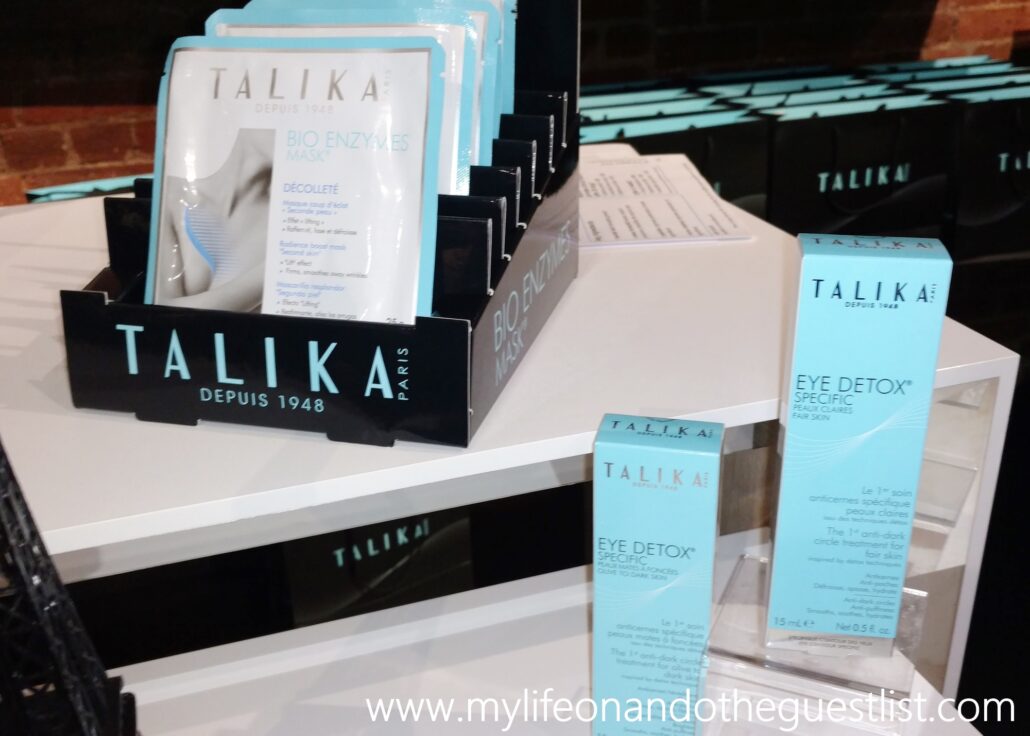 Our journey in beauté française continues with the Talika Paris Eye Detox Specific, $55.00, targets dark circles in fair skin, olive, and dark skin. It provides anti-aging and anti-inflammatory benefits, boosts microcirculation, instantly smooths the eye contour, blurs the light and brightens the eye area, features an applicator that helps to decongest and tone, with Vitamin B3 (in the olive to dark skin formula only) that regulates the synthesis of melanin and soothes the skin.
The Talika Paris Bio Enzymes Mask® Décolleté, $12.00, is made of a bio-cellulose base, the shape of which allows for intimate contact with the contours of the face and neck, and active ingredients that respond to the principal needs of each skin layer. It contains hyaluronic acid and collagen which plumps and smoothes, reduces wrinkles and intensely moisturizes the skin; adenosine, the body's natural fuel, which pumps energy into the skin cells and combats the signs of aging; a complex of 16 plants (ginseng, mauve, lemon balm, chamomile, etc) to regenerate and brighten the skin thanks to their antioxidant, toning and healing properties; and vitamin B3, which soothes and hydrates the skin and helps to combat dark spots.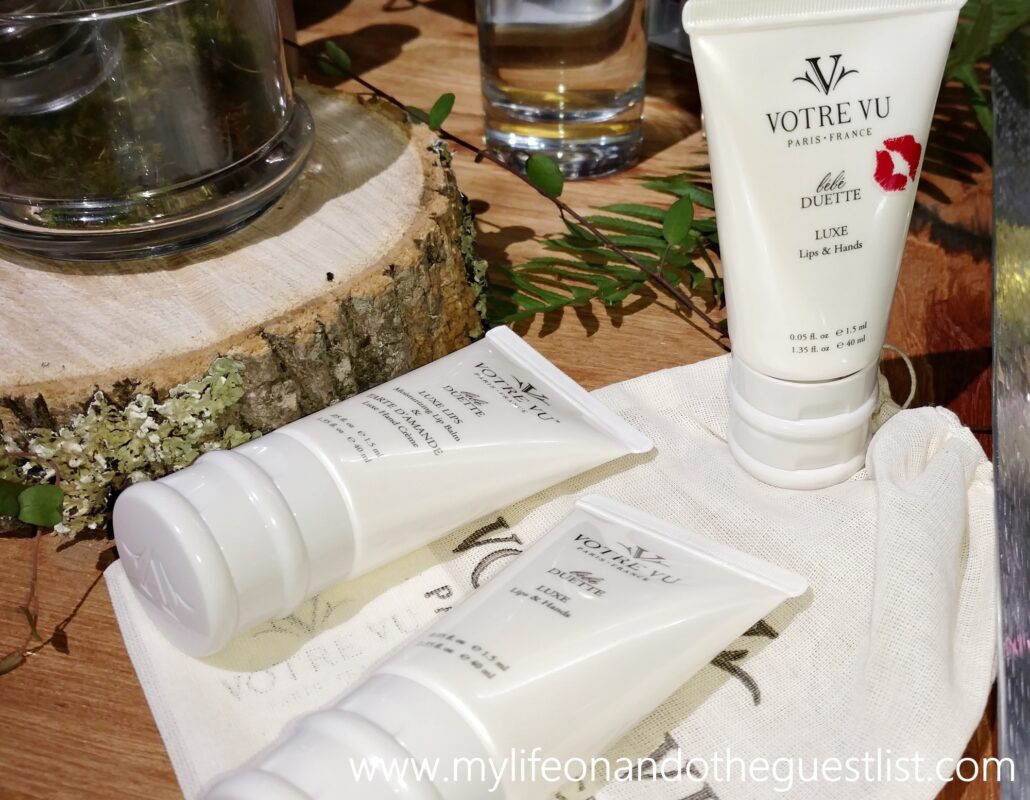 The Votre Vu Duette Luxe Lip Balm and Hand Crème, $36.00, is not a new product but it's quite wonderful enough to keep praising. This deeply moisturizing lip balm (located in the cap) and a decadently rich hand crème comes in one package. The nourishing lip balm made from coconut oil, shea butter, and beeswax gently protects, nourishes and softens lips in every condition. The heavenly hand crème leaves a soft veil of almond and coconut fragrance lingering on the skin. Beautifully absorbed, this special formula was developed to maintain the health, beauty, and suppleness of your hands while delighting your nose with a decadent aroma.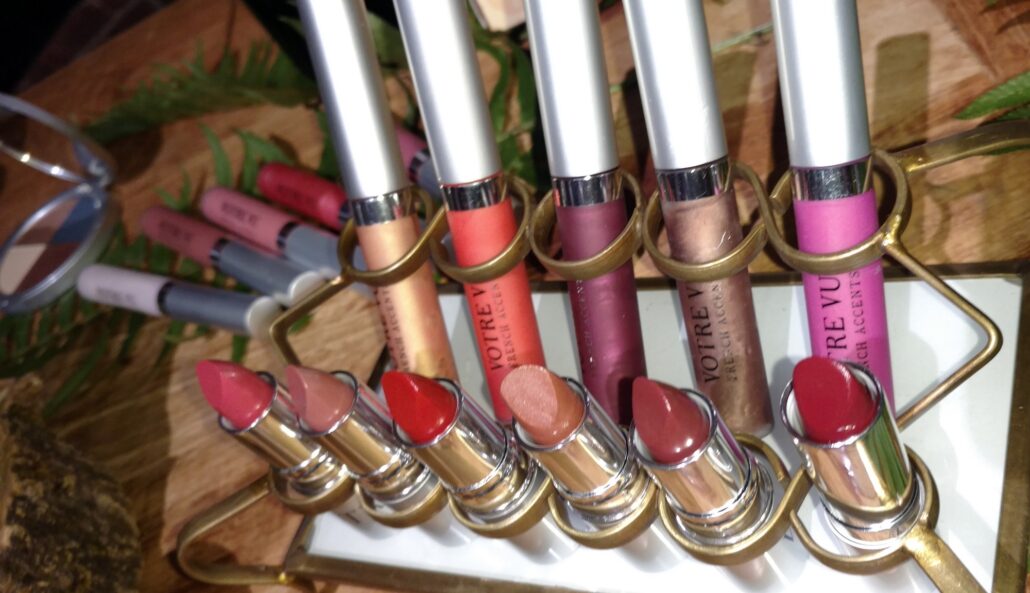 The Votre Vu Lip Lustre Gloss, $22.00, gives your lips luminous, conditioning color with this good-for-lip formula that boasts green tea extract and nourishing vitamin E. Available in long-lasting colors, you can either wear each shade alone or layer for your own signature color.
The Votre Vu French Kiss Moisture Riche Lipstick, $23.00, offers chic color and Haute hydration. Handcrafted of pure, enriched natural plant waxes and vitamin E, these proprietary formulations protect your gorgeous grin with anti-aging ingredients and SPF 8. Embrace a lush, buildable finish that doesn't flake or feather.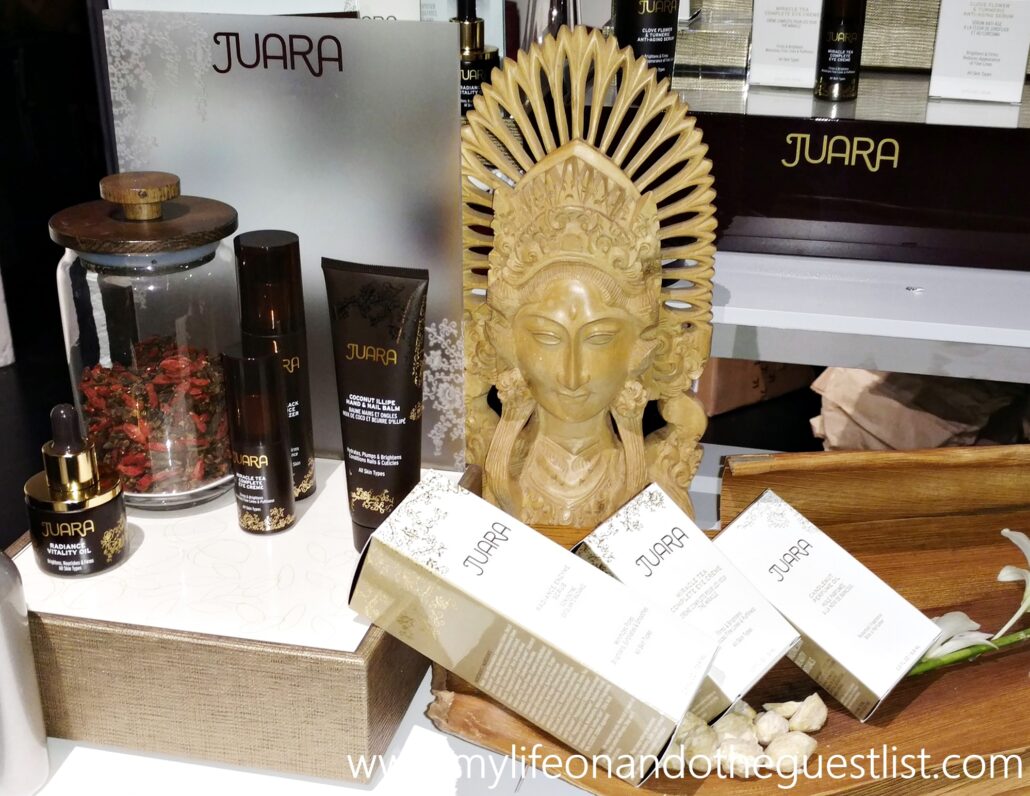 We leave the beauté française and journey to Indonesia. Juara Skincare has saved our skin many times and we're excited about their latest launches, both o which seem tailored made for our problem skin. The Juara Skincare Radiance Enzyme Scrub, $38.00, is a 2-in-1 scrub that exfoliates, cleanses, and refines skin while minimizing the look of pores. This gentle yet powerful scrub features Juara's skin brightening Radiance Complex to rid your skin of impurities while improving its texture and tone. Your skin is left soft, smooth and luminous with less noticeable pores.
The Miracle Tea Complete Eye Creme, $48.00, is a multi-tasking eye treatment that boosts radiance, firms, and hydrates while minimizing the appearance of fine lines, dark circles and puffiness. It is formulated with age-delaying Fermented Sweet Black Tea, also known in Indonesia as "miracle tea" or "kombucha", firming Five Flavor Berry, dark-circle eliminating Marigold, nourishing Illipe Butter, and Juara's unique Radiance Complex. This rejuvenating eye creme leaves your under eye area revitalized and pampered.
What are your thought on these beauté française products, fellow beauty addicts? Will be you adding them to your daily pampering routine?