Although the season of open-toed shoes has come and gone, it doesn't mean we have to stop taking care of our nails. In fact, it is even more essential to look after our nails, because our feet will be encased in closed shoes and boots for the next several months. The fall and winter seasons are when infections are more likely to happen, so having a preventative method to keep nails and skin around it healthy is a must! Of course for some who are affected with nail and skin fungus, Athlete's Foot, dry cuticles and age-related nail changes, a preventative method is too late, but have no fear, Q'urNail Anti-Inflammatory Toe and Nail Fungus Nail Liquid from Bionova Labs is here, and two lucky sufferers will each win a bottle of this healing topical liquid.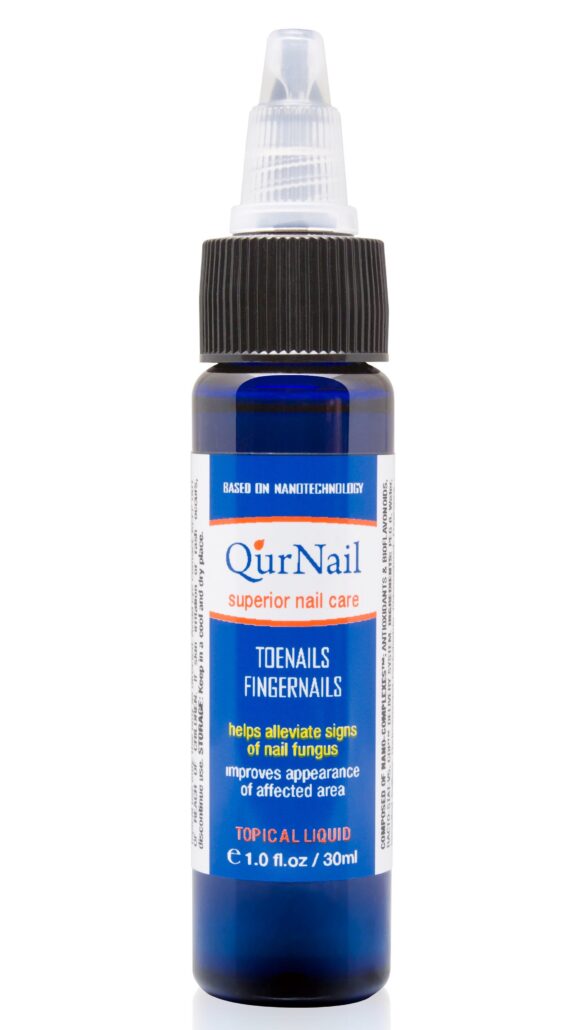 Whether you want to prevent or treat the aforementioned toenail and fingernail issues this easy to carry treatment should be used daily, and absolutely when going for a mani/pedi to improve your skin and nail condition. When visiting your nail salon, ask your manicurist to wipe all her tools with this miracle liquid and apply one drop of Q'urNail on your worked nails and cuticles after your mani and/or pedi.
Q'urNail Anti-Inflammatory Toe and Nail Fungus Nail Liquid and all Q'urFamily products naturally enhance your skin's resistance to bacteria due to its exclusive balance of Antimicrobials, Antioxidant & Self-Healing NANO-COMPLEXES™ that are scientifically recognized to be more powerful when acting simultaneously. These 6 antimicrobial and 5 antioxidants are specifically made to kill and eliminate bacteria (with BactoStat™ nanocomplex), eliminating/preventing fungus, heal your nails, and clean and heal the skin around your nails (with AX-N™ nanocomplex) from bacterial debris and toxins.
To use, just clean the affected area, dry it completely. Apply Q'urNail once-twice a day. Allow 4-5 minutes for penetration. Avoid direct contact with water. Q'urNail Anti-Inflammatory Toe and Nail Fungus Nail Liquid retails for $10.50 and is available at Walmart. Now on to possibly winning a free tube. As mentioned above, two readers will each one a bottle of this wonderful product, just fill out the Rafflecopter entry form below: