It feels good to wear a belt again in a year filled with sweat pants, elastic waistbands, and drawstring pants. Yes, we said it, we actually miss wearing belts and we're excited to do so again, thanks to Ellany Belts. Of course, the majority of belts haven't changed much over the years, and for many, the thickness of a belt, as well as the buckle, can get uncomfortable; don't even get us started on finding a belt that fits, especially when you factor in pandemic pounds. That is, until Ellany Belts. Specifically, their Stirrup Belts and Snaffle Belts. The beauty of these belts, inspired by equestrian style and riding, eliminates those issues.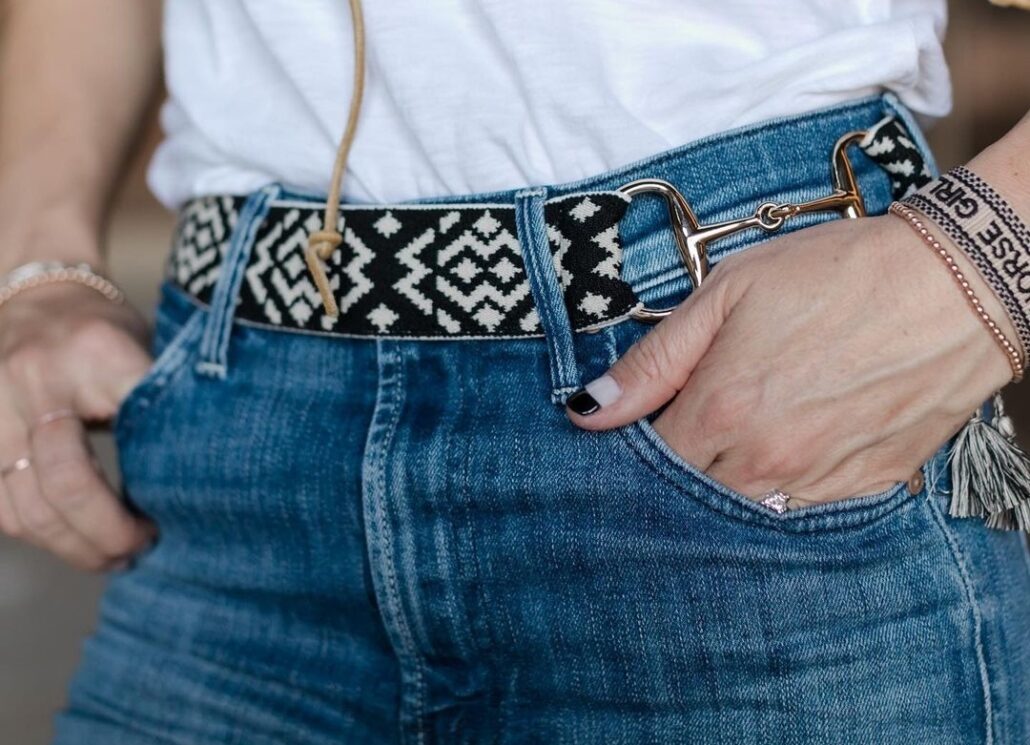 The Snaffle belts (featured above), are inspired by a type of "bit" that goes into the horse's mouth and is attached to the reins. These elastic Ellany belts were designed to give you the comfort you never realized you were missing with a leather belt. Say goodbye to buckle bulge, gaps in the back of your pants, and having to find different belts that fit your low rise and high rise jeans. Our favorite aspects about these Ellany belts? Not only are they ultra-comfy, but they are also machine washable; they come in a variety of patterns and one size fits most thanks to being adjustable from 24″ to 65″.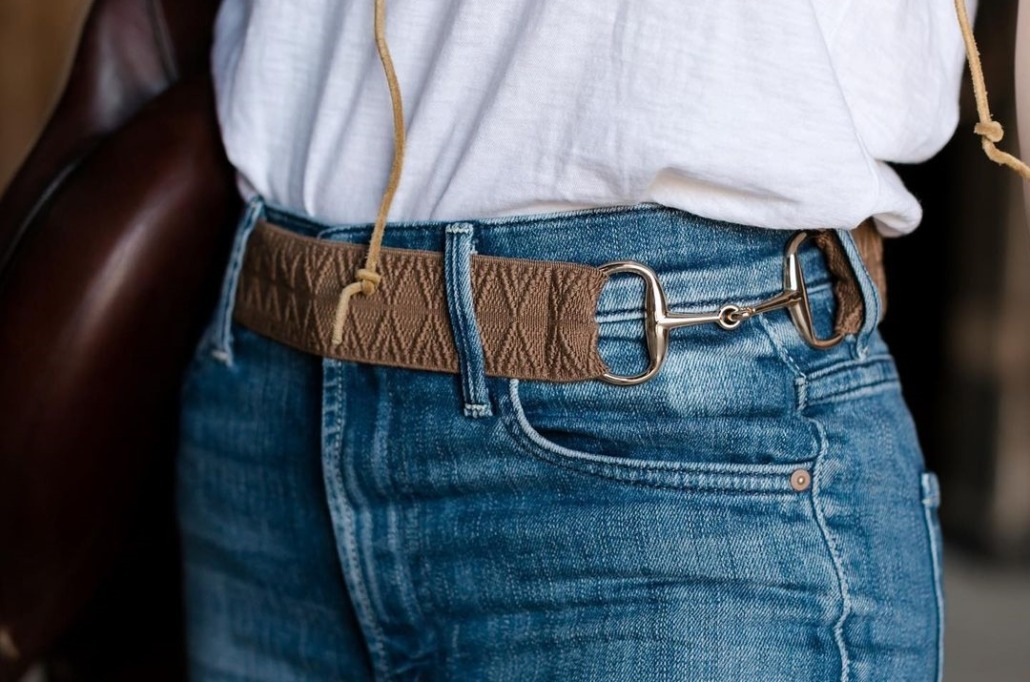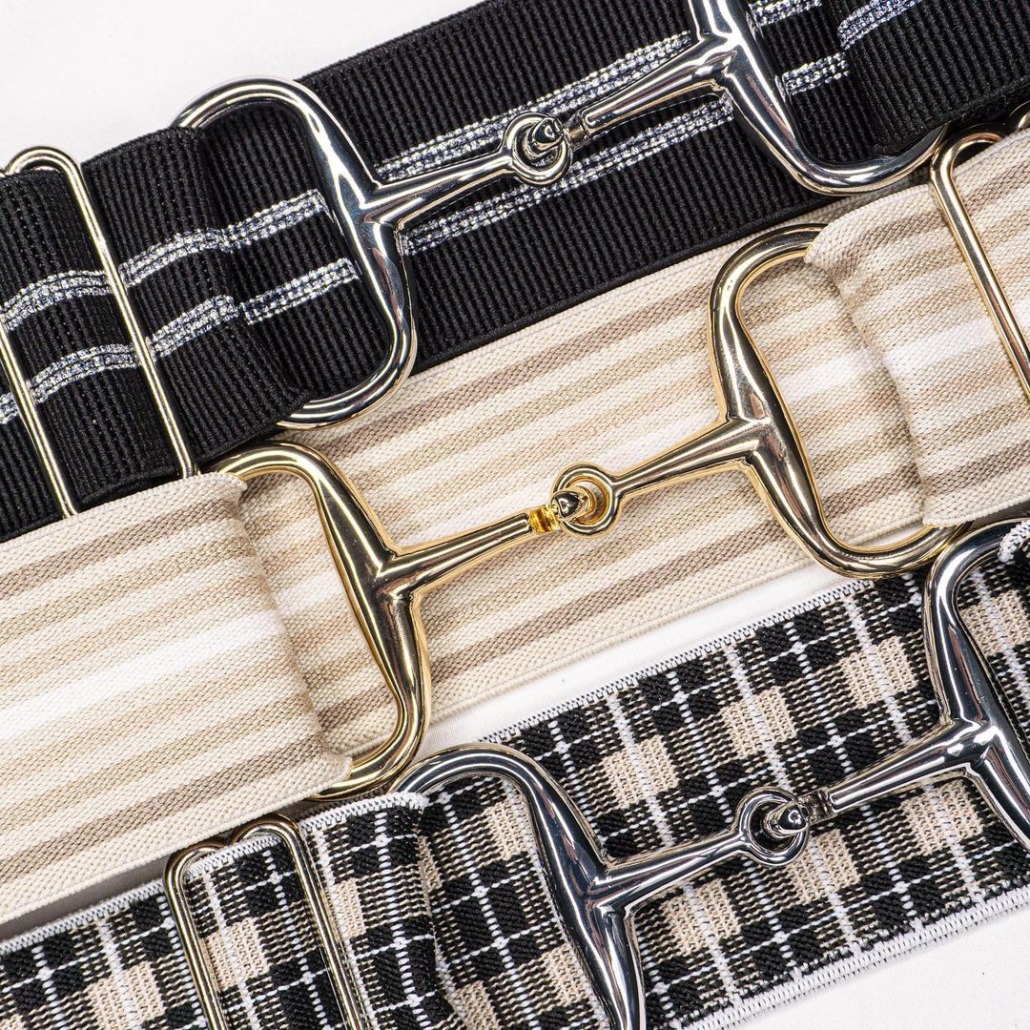 The Stirrup belts (pictured below), are inspired by the stirrups in which riders place their feet. The Stirrup belts boast and promise everything the Snaffle belts do. The only difference between the two is the closure. Both styles are washable, super comfortable, adjustable, etc. It really depends on your closure preference.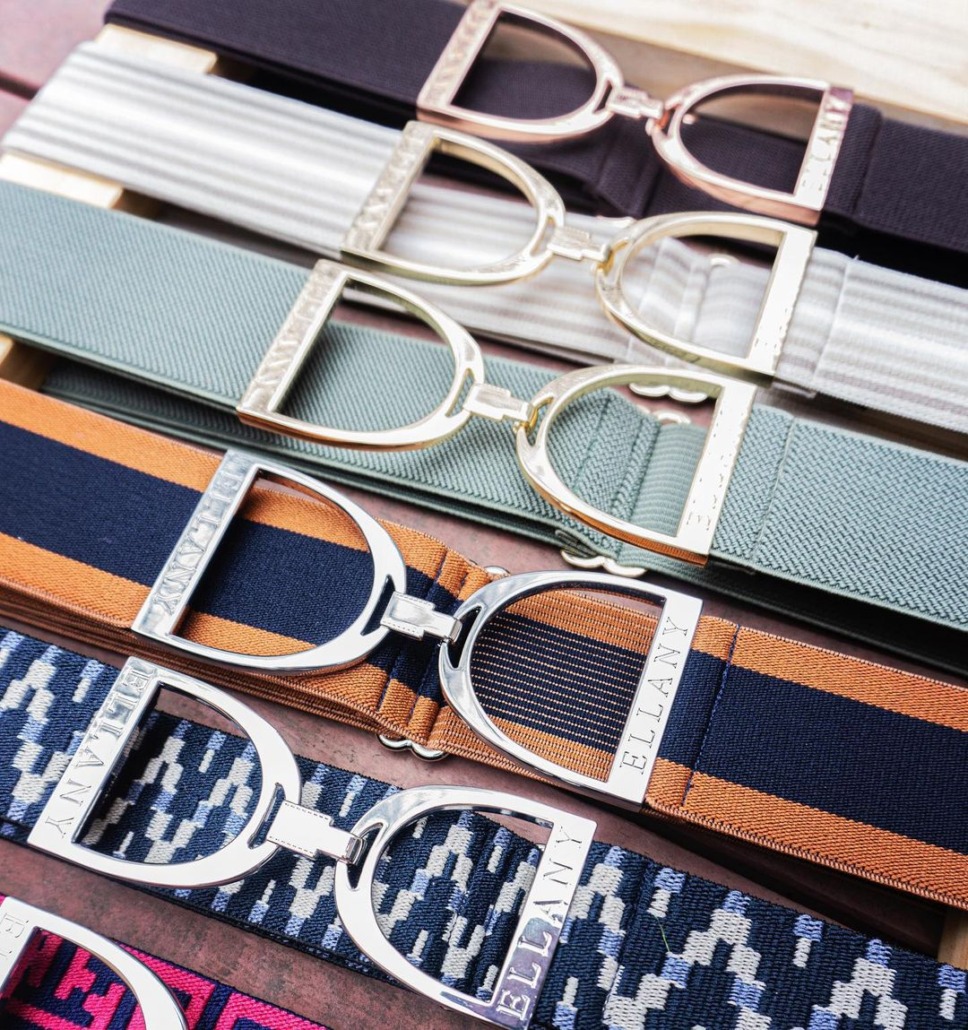 Each collection offers on-trend alloy metals of black, rose gold, silver, or gold. These metals are paired with a wide variety of chic prints that complete any outfit. Designed with elastic imported from Greece, Ellany belts come in a width of either 1.5" or 2" and are hand-sewn in the USA by founder, Elizabeth. Once you try one, you'll see Ellany belts are THE perfect belts. Get to know more about these high-end belts or grab one or two for yourself on www.ellany.com. We definitely need a few more colors in our closet.