For all tourists, bringing home souvenirs from your latest trip is a must, a small token of their escape from their regular lives to a new destination. Souvenirs evoke memories of the fun-filled days spent relaxing on the beach, eating new cuisines, and enjoying new views, especially if the vacation was to somewhere tropical. While many may grab t-shirts, handmade pottery, and seashells, many may wish to take a bit more from their favorite destination, a keepsake that will last. In comes Dune Jewelry with a beautiful and memorable option to carry the memories from your favorite destination with you.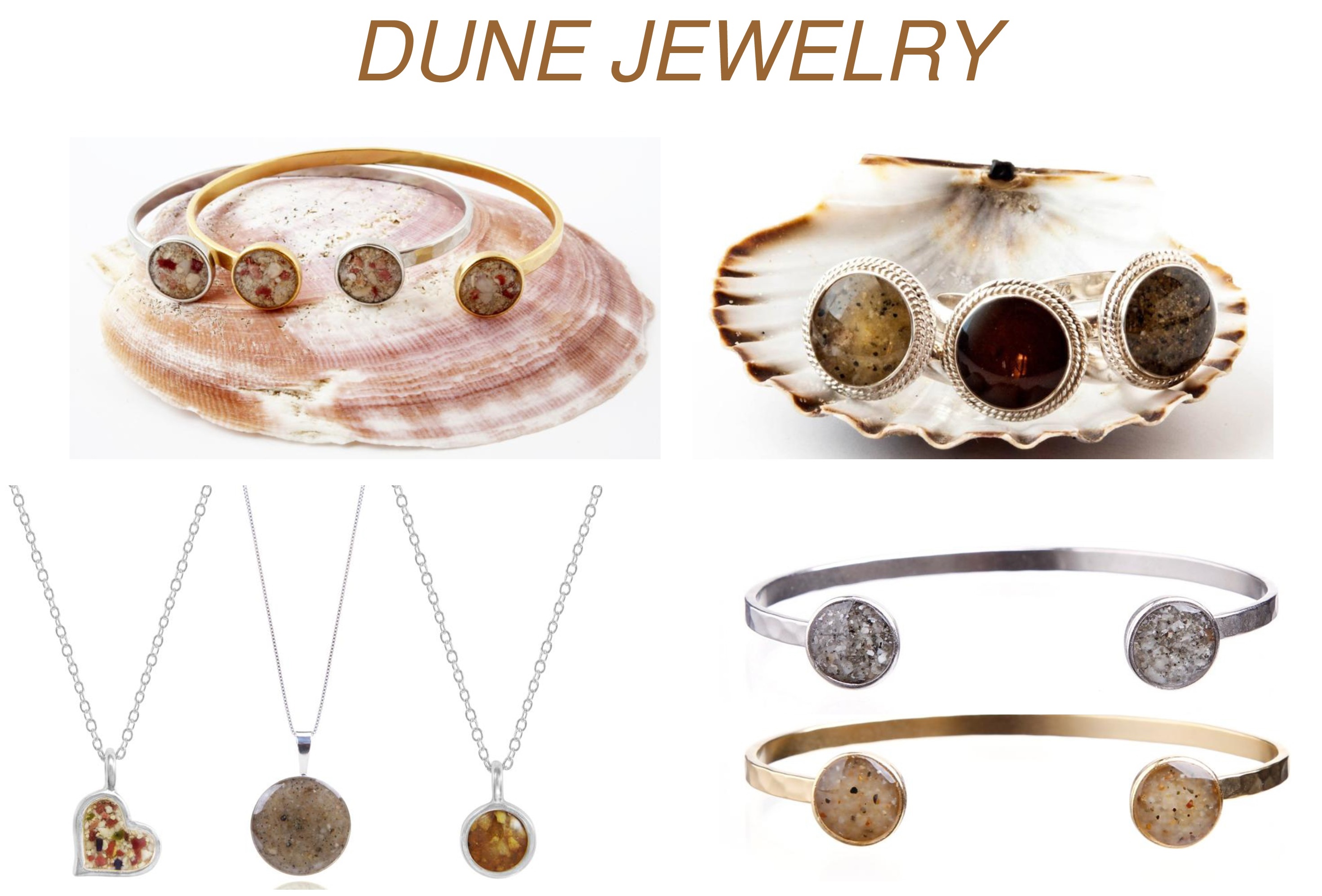 Some of my favorite and most memorable vacation spots boast the most beautiful beaches, this includes the island where I was born, here many of family members still reside, and Oprah selected as her favorite, the island of St. Lucia. It's been years since I've enjoyed the wonderful beaches of St. Lucia, but thanks to Dune Jewelry, and it's founder and designer, Holly Daniels Christensen, I'll carry a piece of the island of my birth with me wherever I go.  You see, Dune Jewelry is the original beach sand jewelry company. With their unique and priceless handmade jewelry pieces, you can create a personalized jewelry keepsake of your special travel memory with jewelry filled with sand from your favorite destination. Because sand varies in size and color and comes in a vast array of colors and textures, adding it to your jewelry gives your piece a distinctive appearance.


Some of our favorite pieces include the Regatta Ring, Sandollar Necklace, and Inlet Cuff Bracelet. The Boston-based jewelry manufacturer gives you the choice of selecting beach sand from their Sandbank, which offers a worldwide selection of over 2500 beach sands and locations, spanning all seven continents, or you have the option to send in your own sand! Dune has jewelry and accessories for both men and women and the pieces are sophisticated, chic and stylish enough to wear to work and evenings out.
So if you're looking for a way to celebrate the memory of your childhood home, favorite girls or guys getaway, a romantic vacation, or your honeymoon, with Dune Jewelry, you will always have that travel beach memory. All of Dune's pieces are made in the US and have a lifetime warranty. Each piece comes with care instructions and information on the sand enclosed. What's more amazing, Dune Jewelry makes a quarterly donation from portions of every purchase made online to various coastal preservation organizations. To purchase your favorite piece, visit www.dunejewelry.com, and various retail stores nationwide.