Wouldn't you like to start the new year with younger-looking and healthier skin? Of course, you do, who wouldn't. Well, we're giving you the opportunity to do just that. A few months ago we introduced you to the amazing, nail healing Q'urNail Anti-Inflammatory Toe and Nail Fungus Nail Liquid from Bionova Lab; today we're going to introduce you to the rest of the Q'ur family of products, as well as some other sensational skincare products you may not know of that utilize cutting-edge skincare technology. Did you know there are supplements you can take to help get rid of wrinkles and repair your skin? That's right, products like dermal repair complex reviews very well with people just like you on how well they improve their skin. Using something like this alongside the skincare products we'll be going over can be a sure-fire way to get rid of wrinkles. The best part is, you have a chance to win some of these products from Bionova Lab in our giveaway. Let's get to know more about these wonderful treatment products you can win.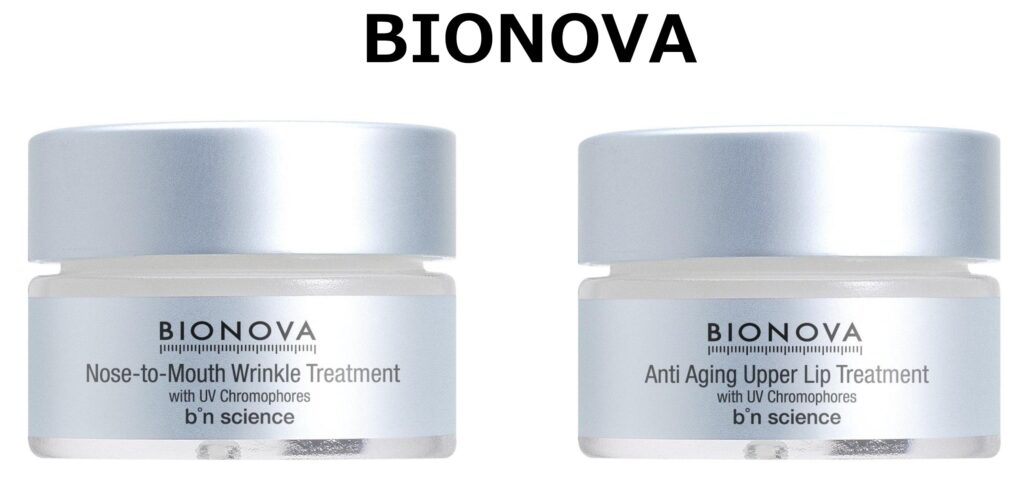 Bionova Lab Nose-to-Mouth Wrinkle Treatment, $66.00 – it's safe to say the area of our face that experiences the most movement is the lower half of our face, specifically between the nose and mouth. To combat those tell-tale laugh lines, known as Nasolabial Or Nasal Labial Folds, Bionova presents their Nose-to-Mouth Wrinkle Treatment. This nano-tech, anti-wrinkle cream helps to increase skin elasticity and tones in the nasal-labial fold, reducing its sagginess. It minimizes the appearance of linear depression of the skin in nasal-labial folds, prevents signs of premature aging, and helps to retexture the skin and reduces your fine lines expressions.
Bionova Lab Anti-Aging Upper Lip Treatment, $66.00 – the fine vertical lines and deep wrinkles that appear on your upper lip and around your mouth are called perioral wrinkles. They can make your face look older even if there are no other wrinkles present. The Bionova Labs Anti-Aging Upper Lip Treatment not only prevents premature aging and minimizes the appearance of fine lines and wrinkles on the upper lip, it increases perioral muscle tones, increases skin elasticity and firmness in upper lip area, minimizes skin wrinkles formation, promotes skin cell regeneration and enhances the skin's self-healing process, and slows down expansion of wrinkles.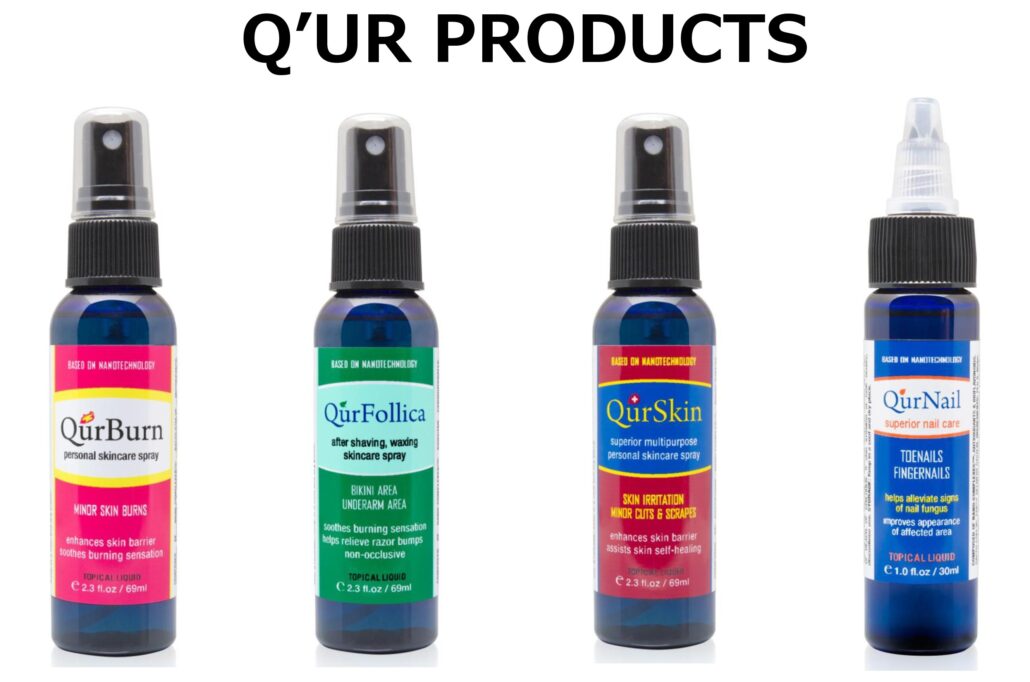 Q'urBurn Personal Skincare Spray – we've suffered many burns while cooking and flat ironing our hair, so having the Q'urBurn personal skin burn spray is a must. This nanotechnologically developed spray acts like a liquid bandage. It naturally enhances your skin's resistance to bacteria and helps enhance your skin's natural Skin Barrier System. Whether you've suffered a thermal, chemical or god forbid, a radiation burn, you can be rest assured Q'urBurn provides long-lasting protection, helps your skin self-heal faster, and effectively helps relieve the burning sensation and skin irritation from the burn.
Q'urFollica After Shaving/Waxing Skincare Spray – do you shave, pluck, use depilatory creams, hot waxes, or electrolysis to remove unwanted hair? Then most likely you have experienced broken and injured skin, skin barrier system damage, skin irritation and inflammation, and in-grown hairs or razor bumps. Thanks to Q'urFollica, those painful hair-removal issues disappear. not only does it heal your skin, it also supports your skin's return to a healthy appearance, and assists in self-healing.
Q'urSkin Multipurpose Personal Skincare Spray – everyone, singles, and families alike needs a cure all and that's exactly what the Q'urSkin Multipurpose Personal Skincare Spray is. Whether you (or a family member) has a scrape, blister minor cut or burn, skin abrasion, or even bedsores, this healing spray provides long-lasting protection and effectively helps relieve irritation. this wonder-spray even helps cleanse impurities and prevents inflammation.
Q'urNail Anti-Inflammatory Toe and Nail Fungus Nail Liquid – in case you don't remember what this must-have to prevent and treat nail fungus and bacterial infection does from our giveaway, let's refresh your memory. Q'urNail reduces destructive effects caused by fungus in toenails and fingernails, improves the appearance of the affected area and surrounding skin, it nourishes your nails, helps alleviate signs of nail fungus, it helps prevent cross-contamination, provides long-lasting protection for the areas of your nails, cuticles, and skin, where fungus occurs. Take this with you whenever you get a mani or pedi.
Now that you know what miracles these skincare products are capable of, let's go on to the giveaway. Do you have an issue we've stated above? Can one of the Bionova Lab and Q'urFamily of products be your salvation? Enter via our Rafflecopter entry form below to win either one of the two Bionova Lab anti-aging facial products or one of the Q'urFamily of products…it's your choice.