If you're a child of the late 80's then you certainly remember those famed commercials for "beautiful Mount Airy Lodge", where all you had to bring was your love of everything. Today's Mount Airy Casino Resort is still beautiful and just like before, wants you to bring your love of everything, from gambling, to luxurious spa treatments, your foodie appetites, love of concerts, worldly music and performances, and your love of giveaways. We had the pleasure of a wonderful and much-needed weekend escape to Mount Airy Casino Resort, located in the picturesque Poconos Mountains, right after NYFW (we had an amazing view of the frozen lake outside our window).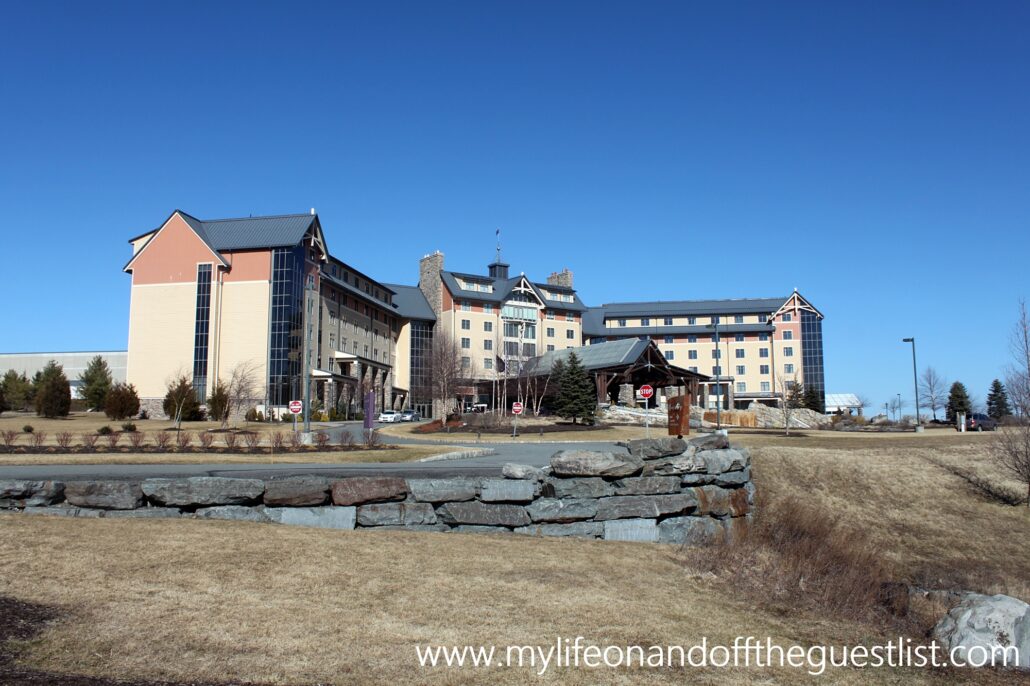 If you're expecting to see the old Mount Airy from the old commercials, you will be very wrong, the original Mount Airy Lodge which closed in 2001, was completely torn down, and the new Mount Airy Casino Resort was built from scratch. Because there is already a huge userbase for the top Online casino we can be sure that this resort will be enjoyed by many. The old honeymoon hideaway is gone and has made way to be a family-friendly casino resort. As well as bringing in people who love to gamble, whether that be online using sites like Casino-Korea or those dabbling in other casino resorts, the resort has much more to offer for those who are not of age or don't enjoy casino games, such as a spa and a variety of entertainment for all ages. The only thing that remains of the old Mount Airy, is the name. Gone are the heart-shaped tubs, floor-to-ceiling mirrors, velvet canopy beds, and the other old remnants the old hotel was known for. What replaces the old decor are modern design elements that are both stunningly elegant and rustic. The hotel's interior boasts boldly stated panache that's breathtaking to behold. Every bit of design detail was personally chosen by the new family of owners, who are obviously blessed with great taste.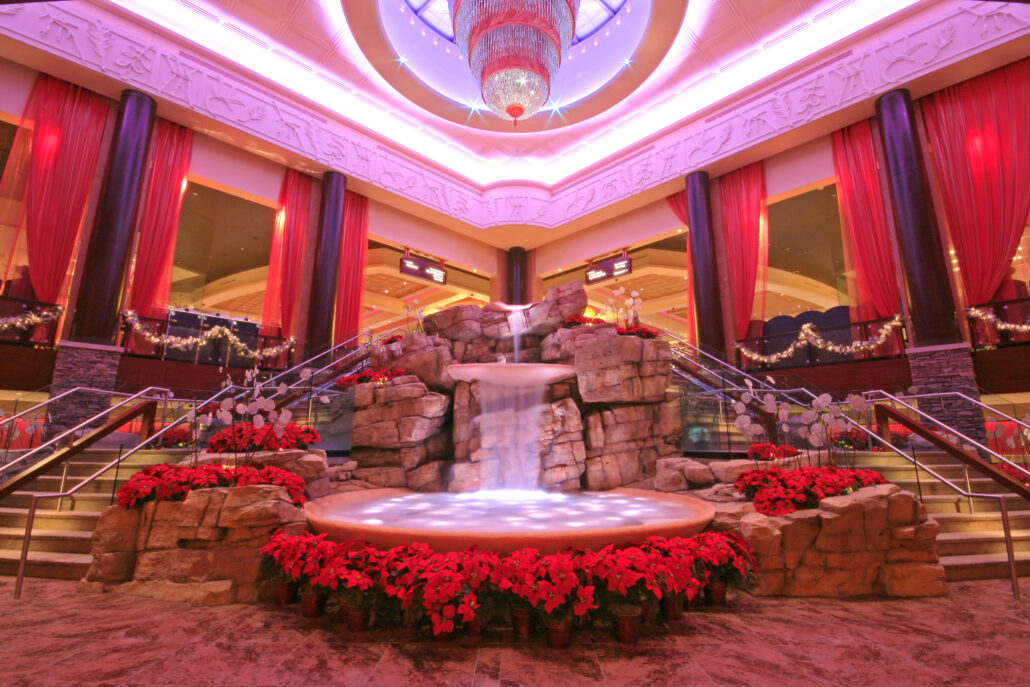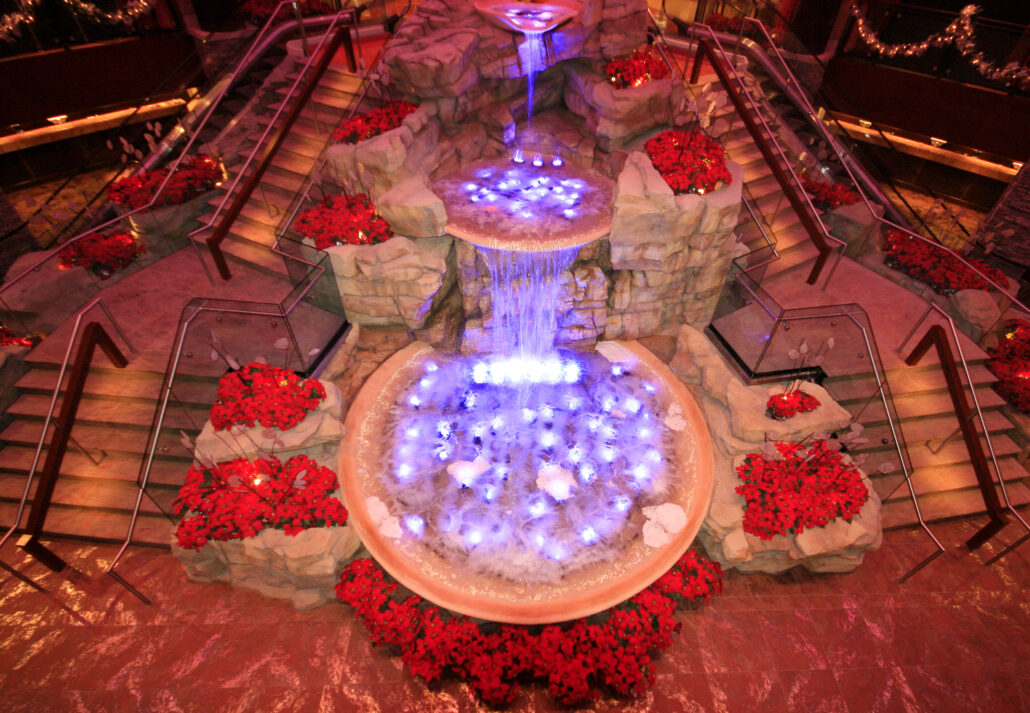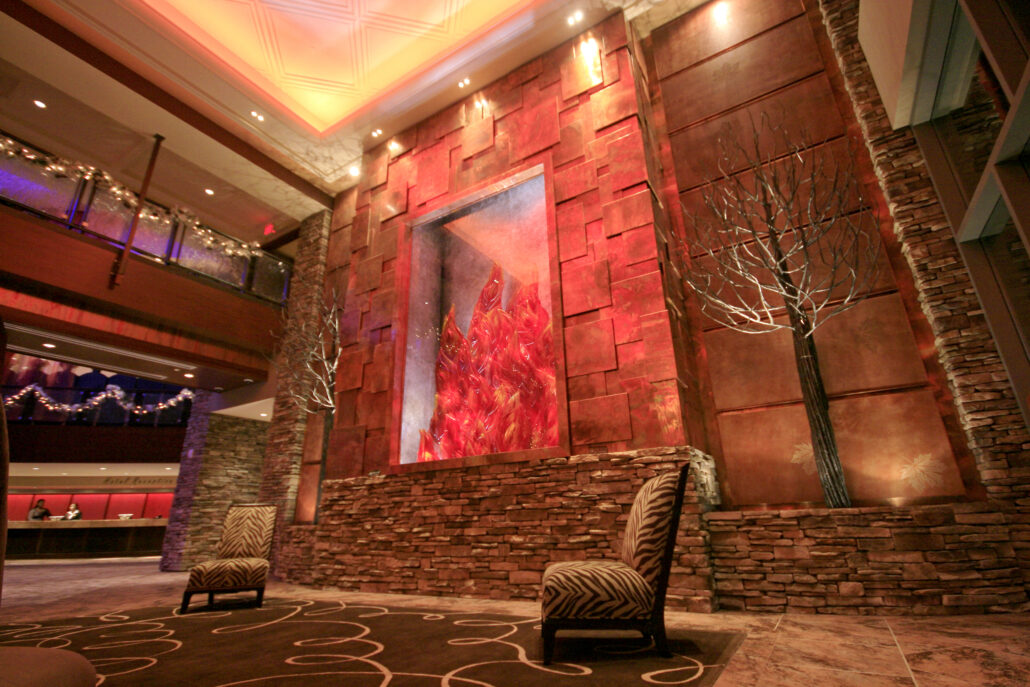 From its architectural influences, cubism-inspired design details, its mix of rugged and glamorous embellishments (we especially love the stunning crystal chandelier directly over the stone waterfall in the lobby), stunning, spacious bathrooms, and plush pillow-top beds, one can't help but fall in love with the resort's modern and sophisticated decor. Our Deluxe King room (pictured below) was exquisitely decorated with subtle tones and hues that beautifully played up the various prints and patterns of its decor.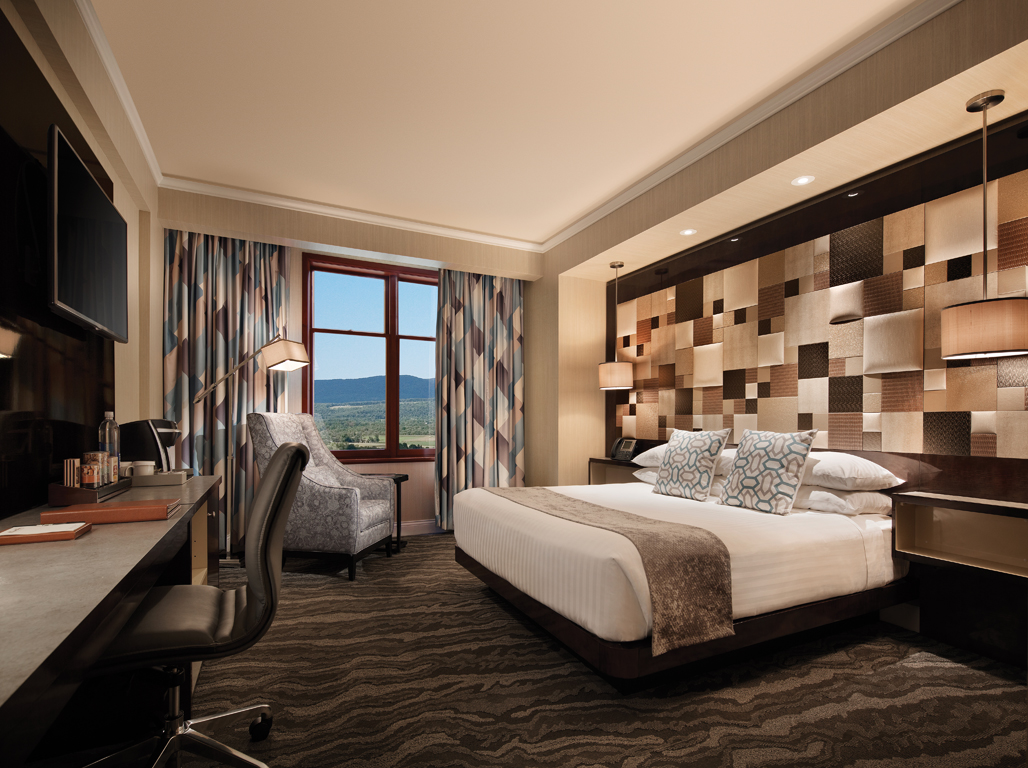 As we stated before, the Mount Airy Casino Resort is a family-friendly casino. This means that if you are a fan of online gambling websites and enjoy playing Poker Online, this could be the perfect vacation destination for you. However, if you don't like to gamble, or if you're not yet of age, there's still so much to enjoy. A feature we particularly enjoyed at the resort was that the gambling areas didn't encroach on the other available amenities. There's no threat of hearing the telltale noises of slot machines and other gambling noises to disturb you from enjoying the amazing food from Mount Airy's onsite restaurants, the wonderful, full-service spa, the Xanadu-esque Get Wet pool area, golf, horseback trail riding, and skiing. In fact, once you are away from the gambling areas, you'd swear you were just at a wonderful We completely indulged our foodie souls at Mount Airy. You might, in fact, simply come to enjoy the hotel's amenities and prefer to enjoy online gambling using a sportsbook site when you return home – for which you can find a review here if you'd like to learn more. The hotel's main restaurants include the upscale Bistecca by Il Mulino (pictured below), casual Guy Fieri's Mt. Pocono Kitchen, the Pan-Asian Lucky 8 Noodle + Sushi Bar, and The Buffet (pictured below).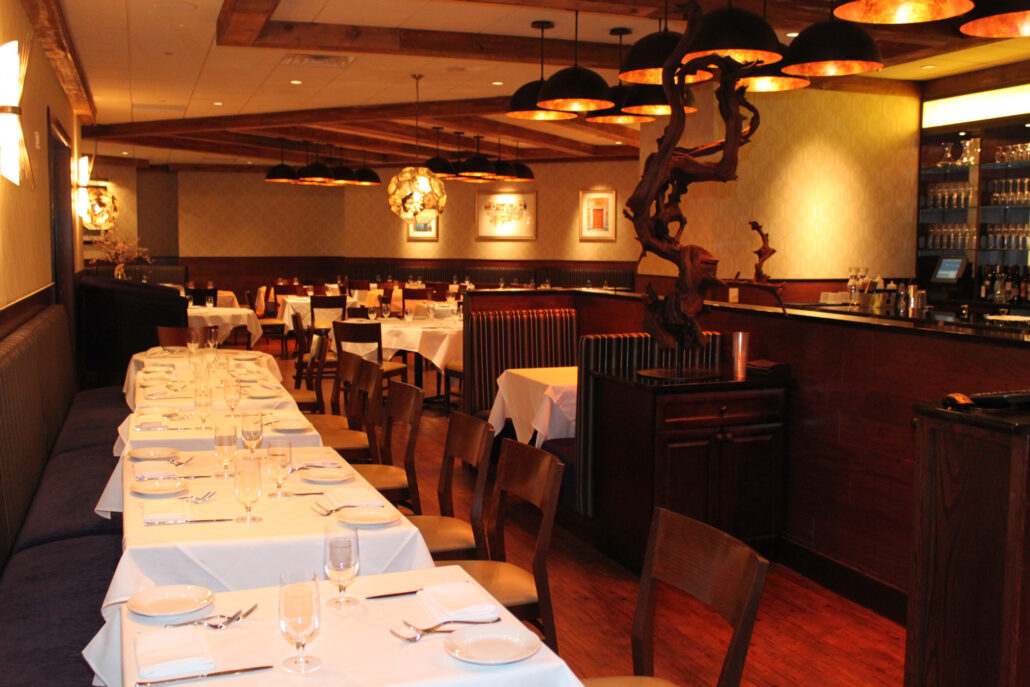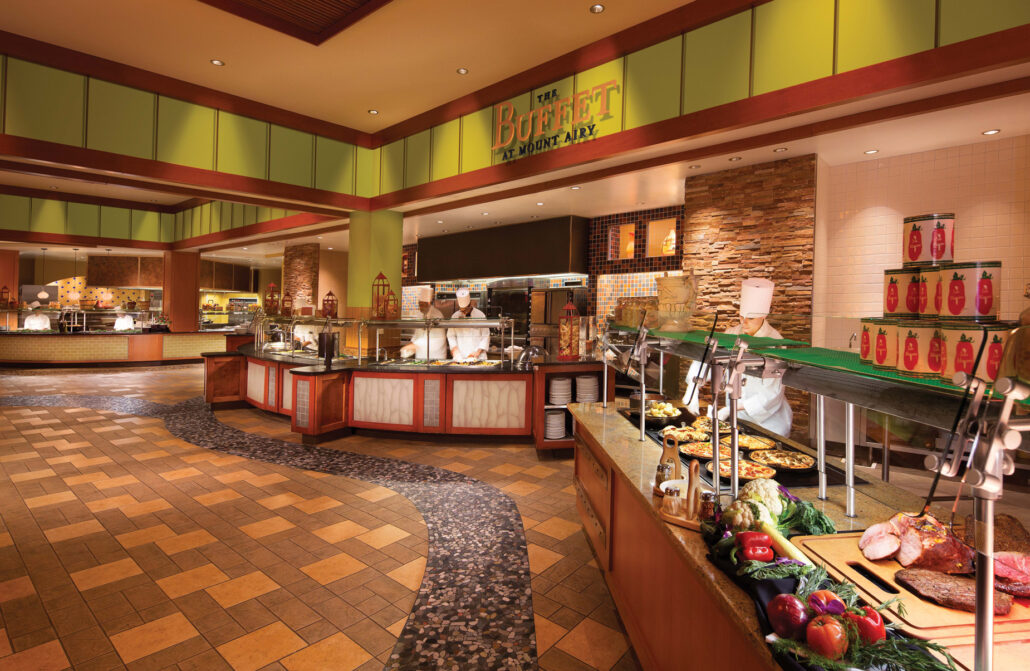 Our favorite foodie escape was Bistecca by Il Mulino, a world-class Italian restaurant where we indulged in the most decadent and unforgettable meal.We're still relishing in the memory of the flavorful Grilled Octopus with White Beans and Tomato appetizer, delicious handcrafted cocktails, and the perfection that was the Capellini Ai Frutti di Mare.

No matter the season, lounging in one of the Get Wet private luxury cabanas (which boast day beds and televisions) or dipping into the heated, 51,000 square foot, indoor/outdoor Get Wet Pool, Bar & Nightlife is a wonderful way to enjoy a care-free day or enjoy some after-dark entertainment when the sun goes down. You can enjoy a drink or some light dining while you relax inside or relish in the scenic views of the resort's lake and golf course on the outdoor deck.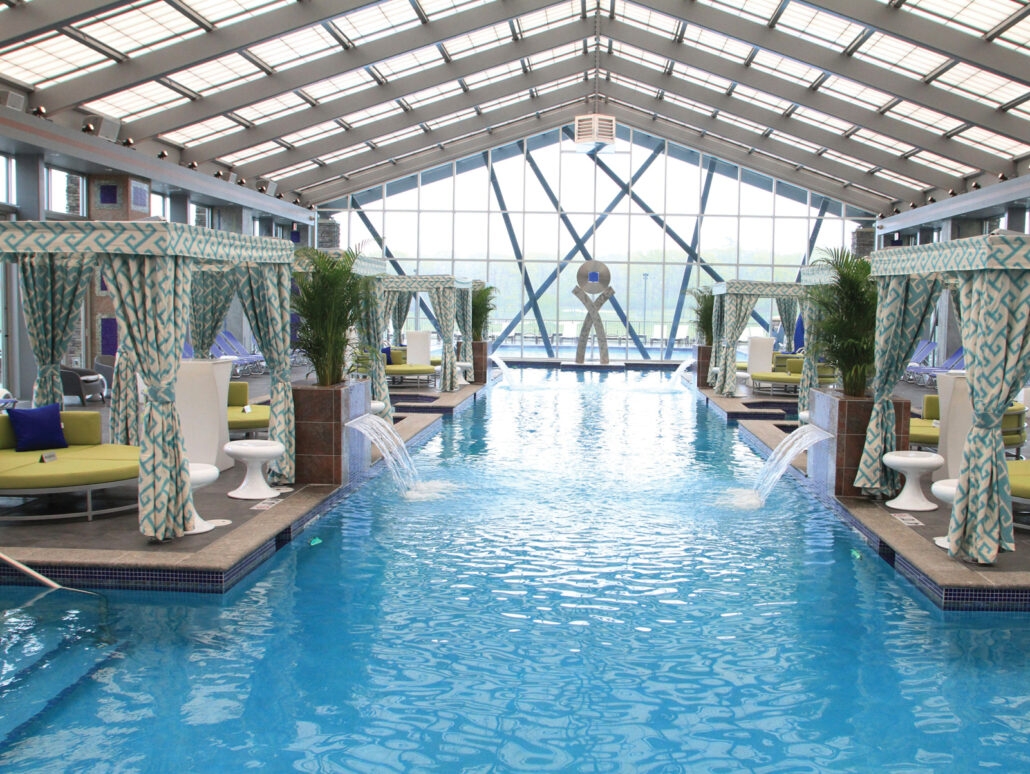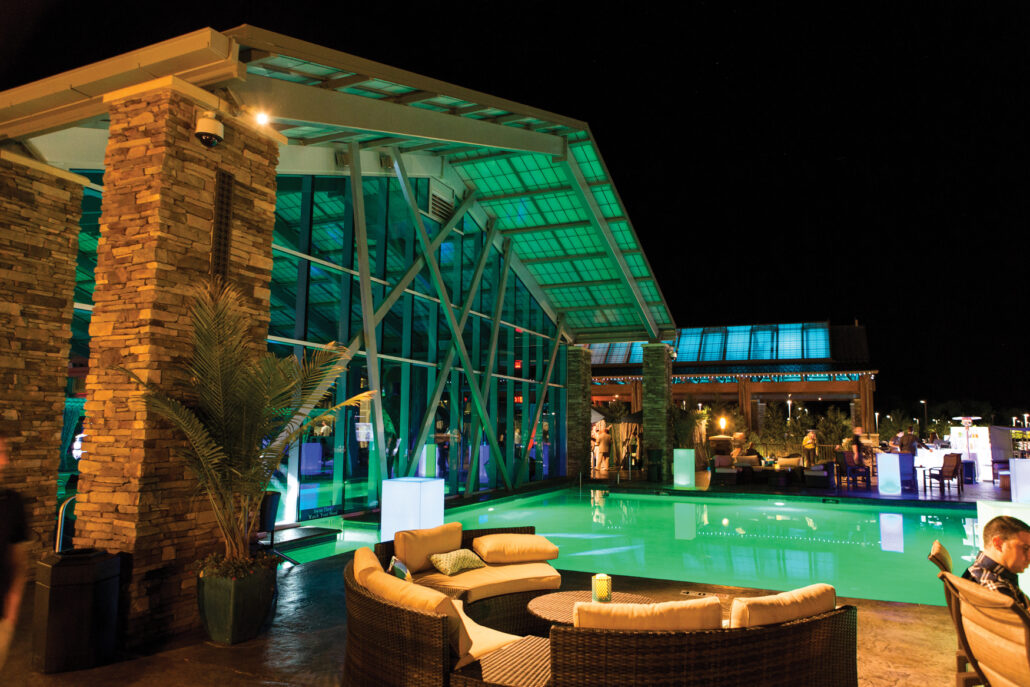 For those of your who need a bit more in the way of relaxation, the resort's Spa and Salon will finish you with an afternoon or early evening (the spa closes at 8 pm Mon-Sat) of luxurious pampering, which includes massages, nail and body treatments, hair and makeup, spray tanning, etc. We had the pleasure in indulging in the Mount Airy Signature Massage which left our muscles feeling wonderfully relaxed and tension-free. The 55-min massage exactly what was needed to relieve the stress from the craziness of NYFW.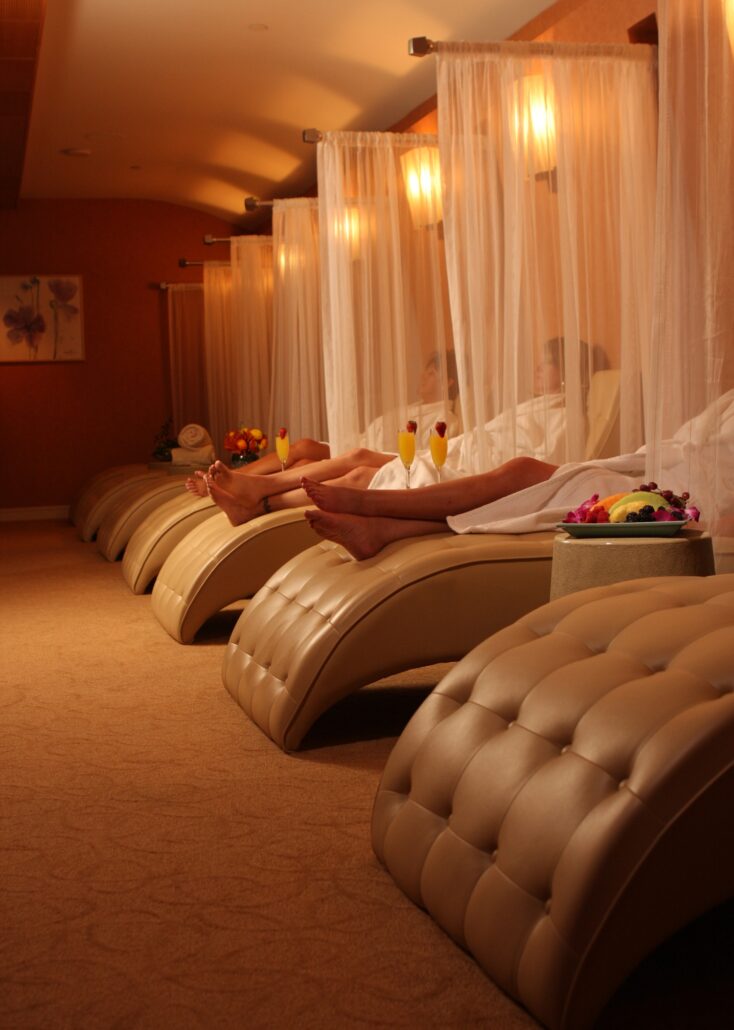 Our weekend escape ended with a night full of fun-filled entertainment at the onsite nightclub, Gypsies Lounge, where we were treated to a night of Vietnamese pop music. The eye-catching nightclub offers a vast array of entertainment including singers, dance performances, comedy shows, and celebrity appearances and performances, as you sip on cocktails or dance the night away. Upcoming shows include Sinbad, Berlinda Carlisle, Gilbert Gottfried, Richard Marx, and Gary Owen.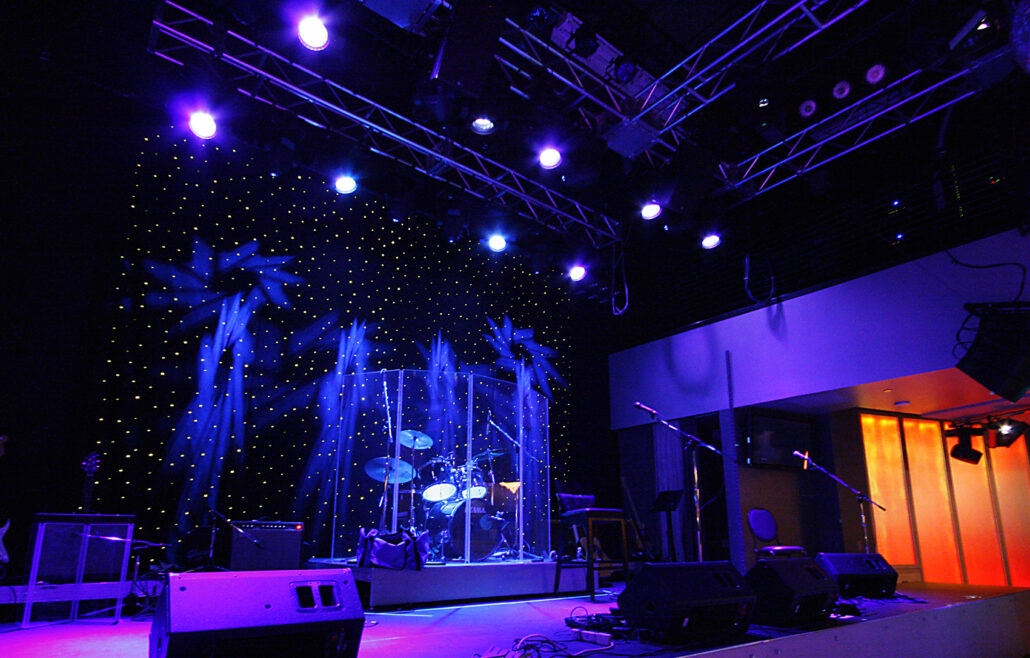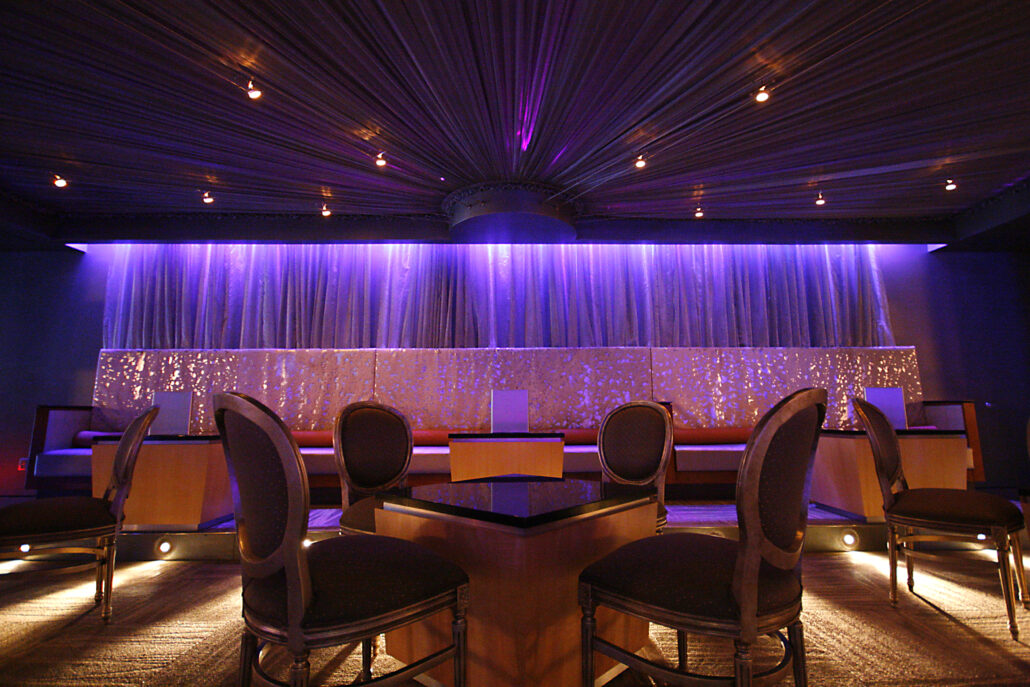 Those who prefer to enjoy their drinks on the gambling floor or are looking for a place to "pre-game" can do so at The Glass Bar, centrally located right in the middle of the Mount Airy Casino Resort floor. If you rather gamble on your golf game, the famed Mount Airy Golf Course will officially open for the season on March 21st, 2016. *Quick golf side note, the PGA of America celebrates its Centennial this year and a round or two of golf is a great way to not only enjoy the outdoors but playing the game has amazing health and wellness benefits. The Mount Airy course was inspired by Sports Illustrated's "Best 18 Holes in America", the course is known for its distance drives and 6,500 yards of manicured greens.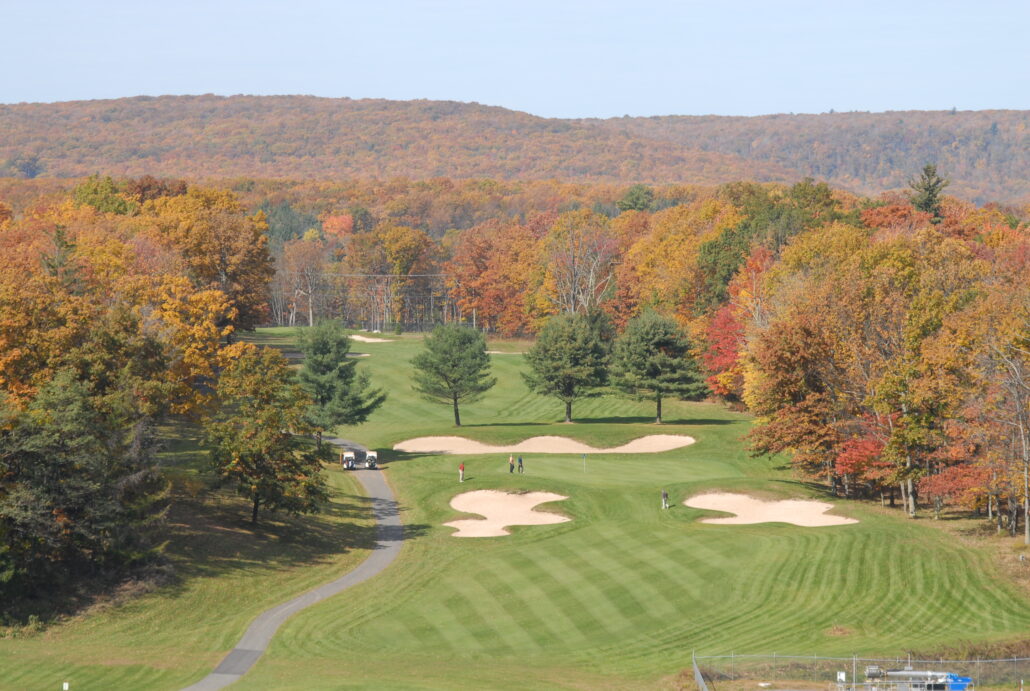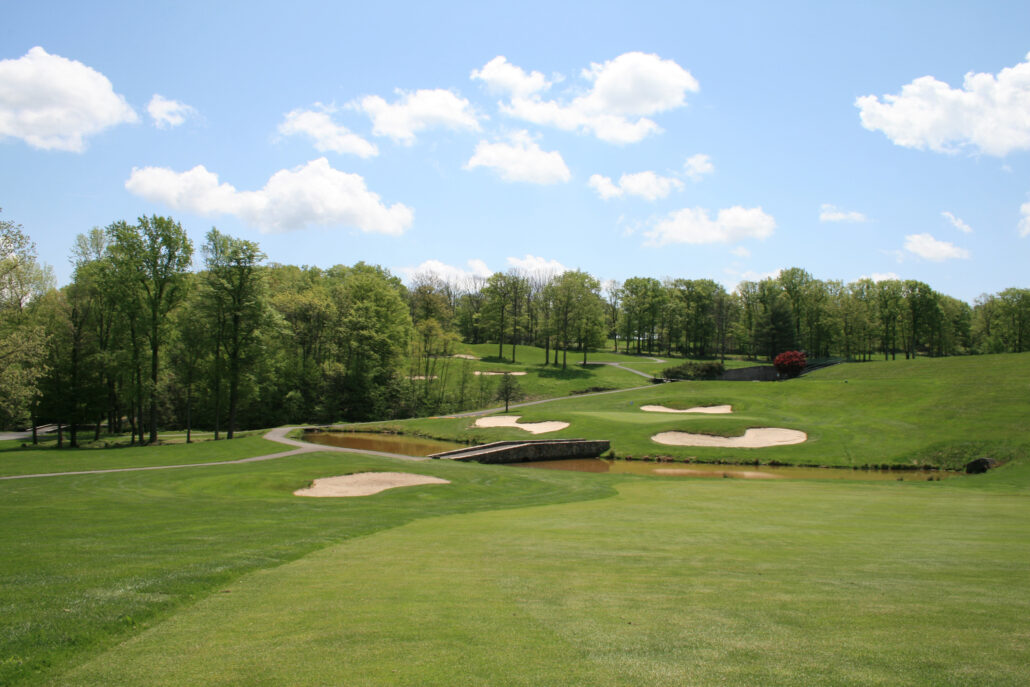 Before and/or after your golf game, relax in the Mount Airy course's clubhouse, Drinks & Links, and the Golf Pro Shop. Enjoy the clubhouse's full-service bar, restaurant and lounge amenities: outdoor deck overlooking the Pocono Mountains, state-of-the-art locker room, and shower facility, and the pro shop's full selection of apparel, clubs and accessories, book a golf lesson or a group outing, or just do like we did and just enjoy walking the grounds taking in its beauty.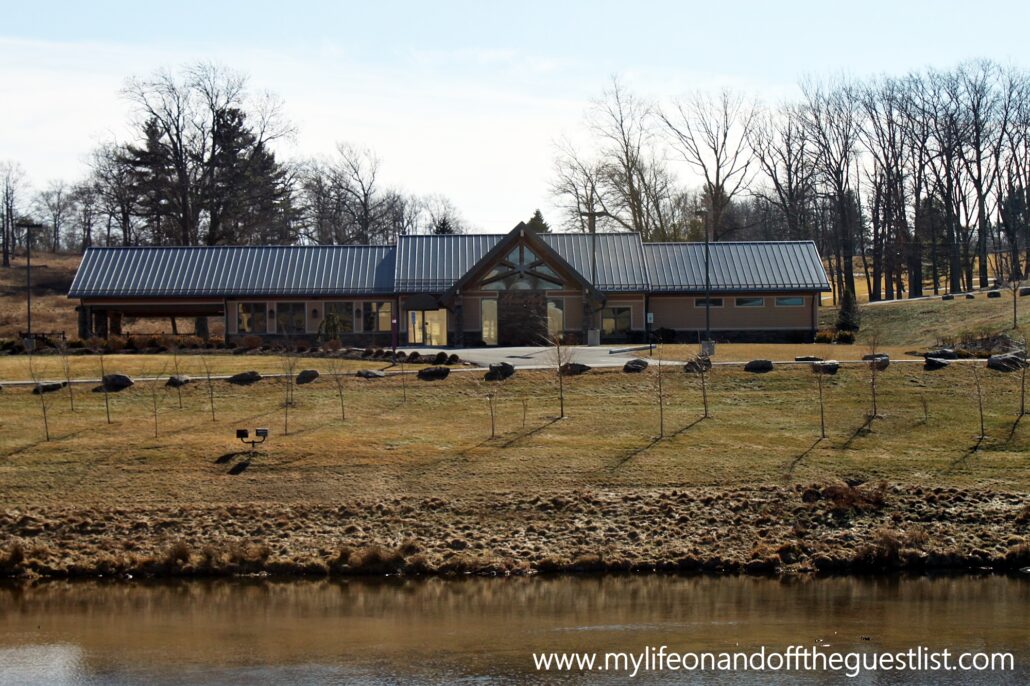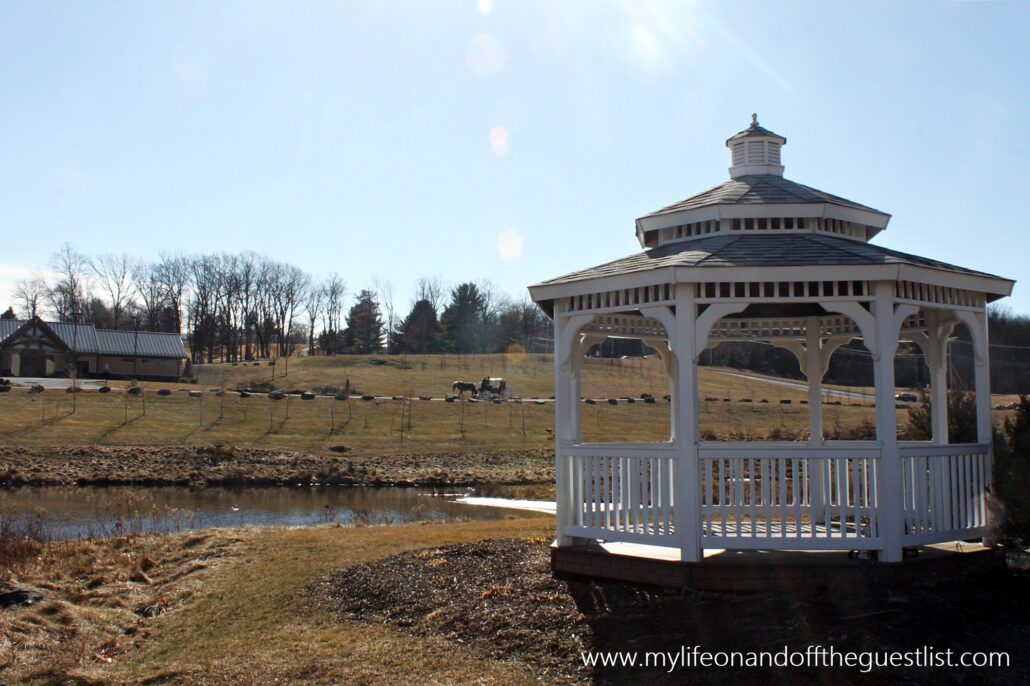 We truly enjoyed our weekend at the Mount Airy Casino Resort, it was a wonderful experience. We can't wait to revisit the resort again sometime during the summer to either enjoy their July 4th festivities or one of their outdoor celebrity concerts. If you're planning on any weekend getaways or extended trips away, we recommend adding the Mount Airy Casino Resort in the Poconos Mountains. Whether you're a gambler, golfer, or foodie, you'll enjoy every moment.
Untagged Photos courtesy of Mount Airy Casino Resort