If there was ever a time to drink lots of tea, that time is now. Whether you're enjoying a regular cup of antioxidant tea in the morning and afternoon or a hot toddy at night, you can't deny the benefits of tea. Black teas help the heart, can lower cholesterol and give you energy (it's our go-to in the mornings); Green teas are packed with antioxidants which keep your body fighting against diseases (we alternate between green and white as our afternoon tea); White teas can help you shed some pounds and boasts antibacterial, antifungal, and antiviral properties. Basically, tea is what we should be drinking as we all deal with the Coronavirus. For the past couple of weeks, we've been staying healthy with a variety of teas from JAF TEA, a range of premium, hand-picked, and single-origin Ceylon teas.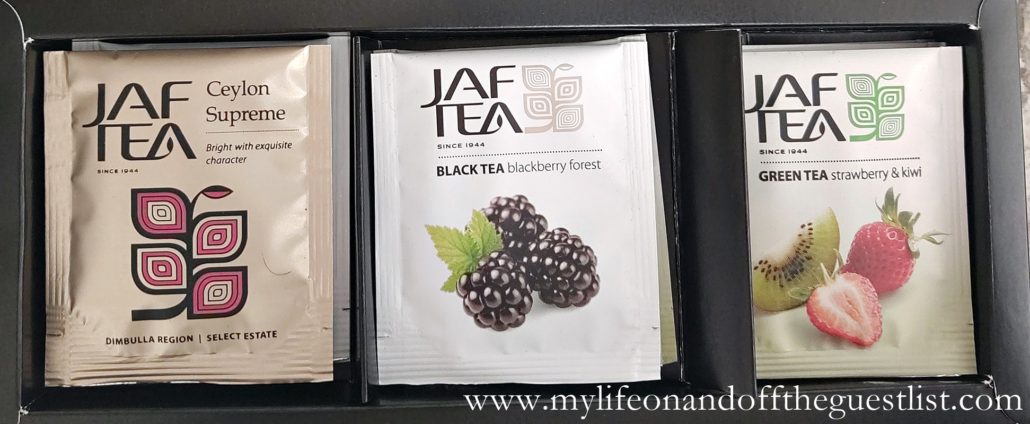 JAF TEA has quite the history; based in Sri Lanka and founded in 1944, their teas are sold in more than 30 countries across the globe and have won a reputation for superb quality and exceptional taste. Their distinct black teas, expertly selected by their team of master tasters, from the Ceylon region, which boasts two peak tea seasons. JAF TEA packs their teas within days of harvesting to preserve the flavors and characters.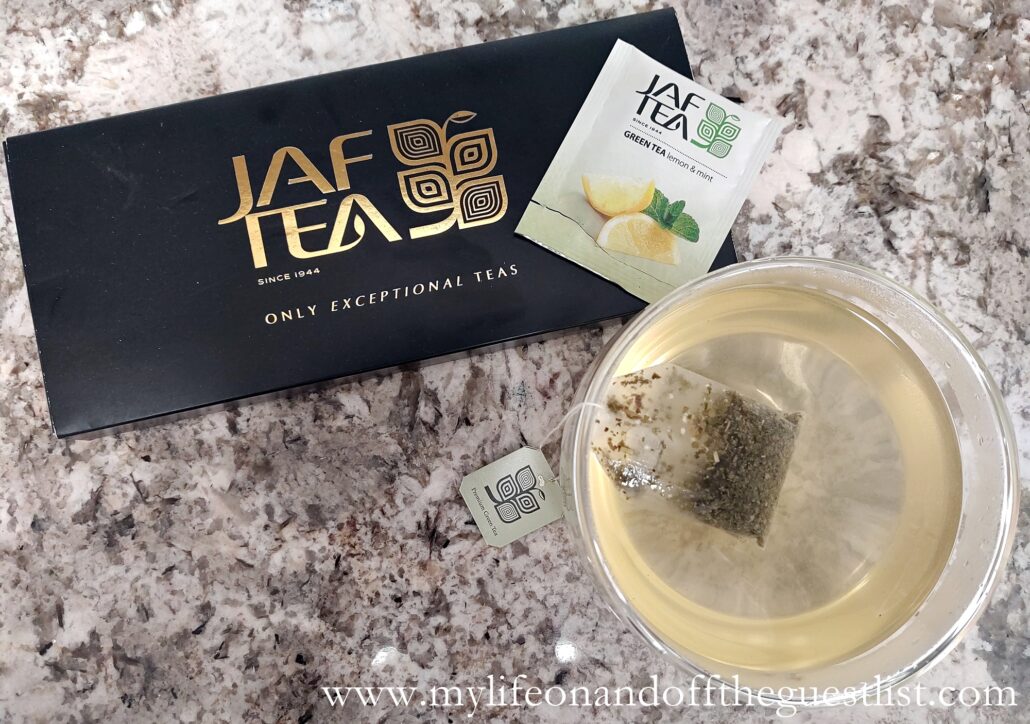 Our first experience with JAF TEA was a cuppa of a flavored green tea – Lemon & Mint. Available in loose leaf and tea bags, this invigorating tea also boasts a cool minty layer that complements its burst of citrus flavor. Fans of flavored green teas will also enjoy their six other flavors, as well as their classic green tea, also available in a variety of options. As we mentioned above, we love black teas in the morning and the robust JAF TEA Ceylon Supreme was the perfect pick-me-up we needed one early morning. Its formidable taste and distinct Dimbulla character result in a bright taste that lingers with you.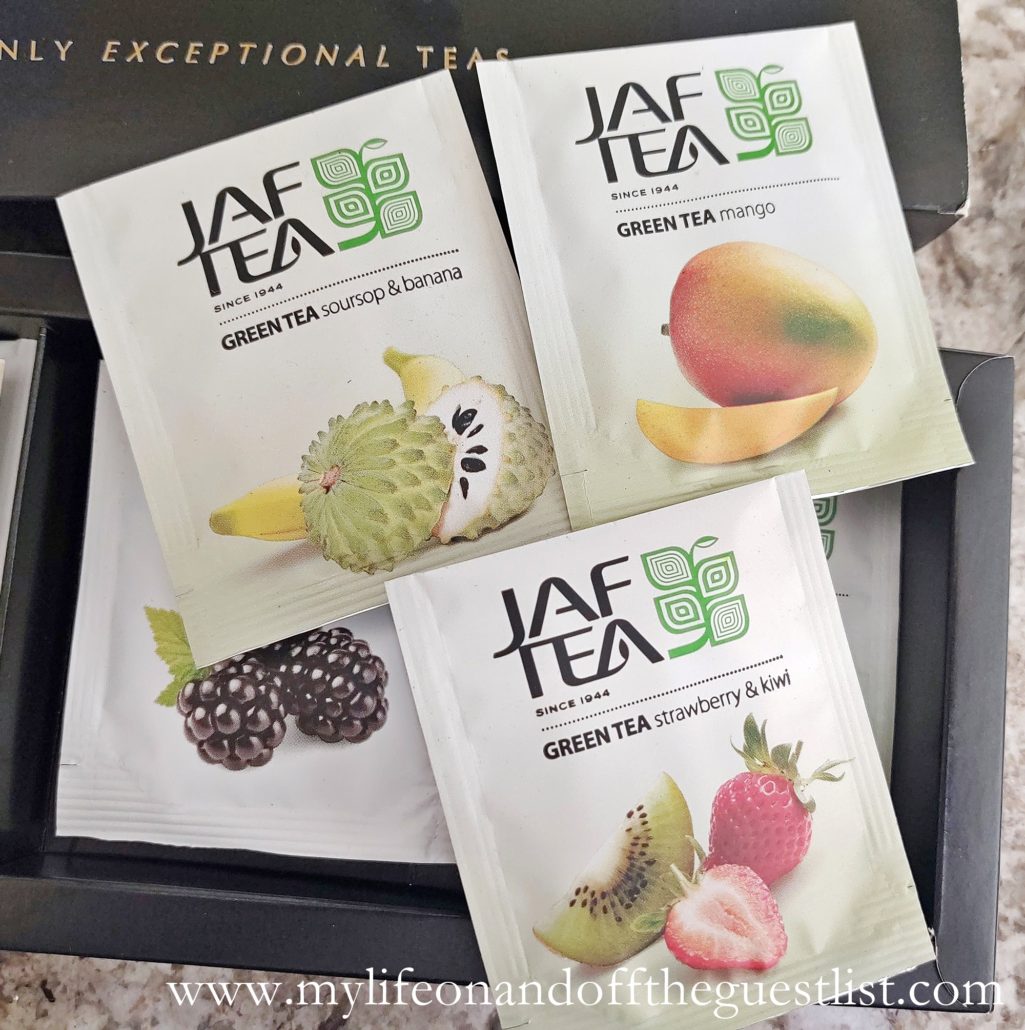 Sadly, we down to our last few tea bags but we're really excited to try these unconventional flavored green teas, including Soursop & Banana (both creamy fruits that we grew up eating), Mango, and Strawberry Kiwi. We also hear they have a Bourbon Vanilla & Rooibos tea that is sublime and most likely a perfect blend for hot toddies. We can't wait to find out.
Whether you're looking for robust and full-bodied or floral and delicate teas, check out this family-owned and operated tea brand from the highlands of Sri Lanka and drink to your health.