A Journey through the Unique Fusion of Cuban and Chinese Cuisine 
Hello fellow NYC foodies and fusion food enthusiasts, there's a new restaurant we'd like to introduce you to. Nestled in the vibrant location in Chelsea, NYC, is Calle Dao, the second location of the popular midtown foodie haven which offers a fusion of Chinese-Cuban cuisine. Calle Dao is the brainchild of Restaurateur Marco Britti who follows the Bryant Park location of this critics' favorite and highly popular dining destination with the Chelsea opening. The name Calle Dão, a mix of Cuban and Mandarin, is a nod to Havana's Chinatown, where Britti first discovered this unique culture and cuisine.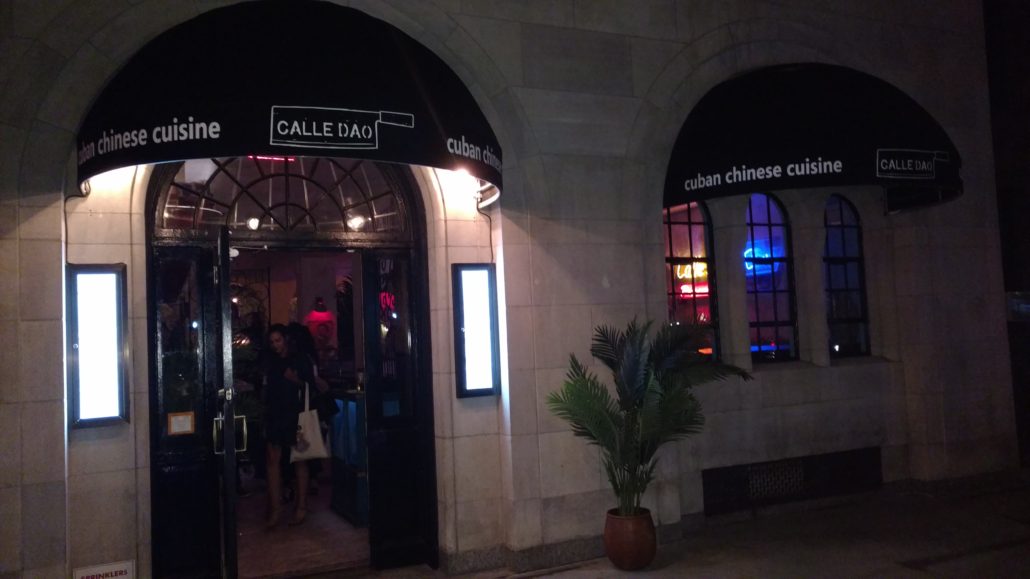 We had the pleasure of experiencing the delicious combination of the two cultures in a multi-course sit-down dinner, which included cocktails, hors d'oeuvres, appetizers, entrees, and dessert. While we couldn't sample everything, we enjoyed the dishes that we tried. Our journey began with cocktails; four intoxicating concoctions handcrafted by Mixologist Joy Daniels (pictured below).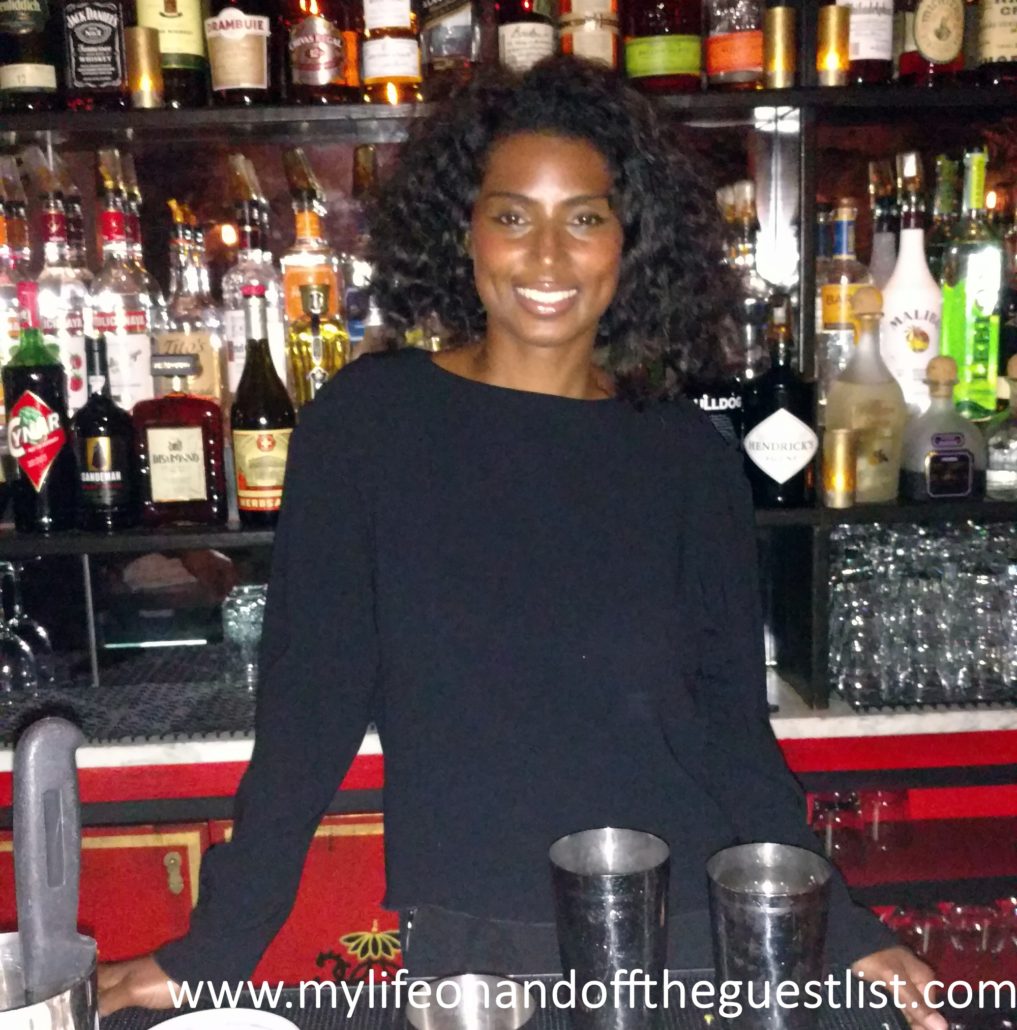 Calle Dão Handcrafted Cocktails

From left to right, the evening's cocktails included:
Macau – made with aged rum, fresh lime juice, and a sweet spiced syrup (demerara sugar, star anise, ginger, vanilla bean, black peppercorn, Chinese cinnamon, nutmeg and orange peels). A great balanced drink – not too sweet, tart, or spicy.
Revolucion! – made with habanero infused tequila, ginger liqueur, absinthe, sweet corn kernels, pineapple, agave, and lemon. (**This was our favorite cocktail, it's sweetness paired wonderfully with the savory passed hors d'oeuvres we enjoyed).

MaxVer

– made with gin, elderflower liqueur, white peach, shiso leaves, agave, and lime. If you're looking for a cocktail that's not at all sweet, this is the one for you.

Flor de Oro

– made with vodka, rose and vanilla infused dry vermouth, cherry jam, and fresh lemon juice. This was my least favorite and the only one I didn't finish (mainly because I'm not really a fan of Vermouth).
Calle Dão Cuisine – Passed Hors D'oeuvres
The menu's next offerings were a delight to our palate. Thanks to Chef Bradley Warner, we enjoyed some very exquisite hors d'oeuvres including Oxtail Croquettas with mango chutney and saffron aioli, Cuban Sandwich Spring Rolls, Double fried crispy plantains, and Duck Empanadas.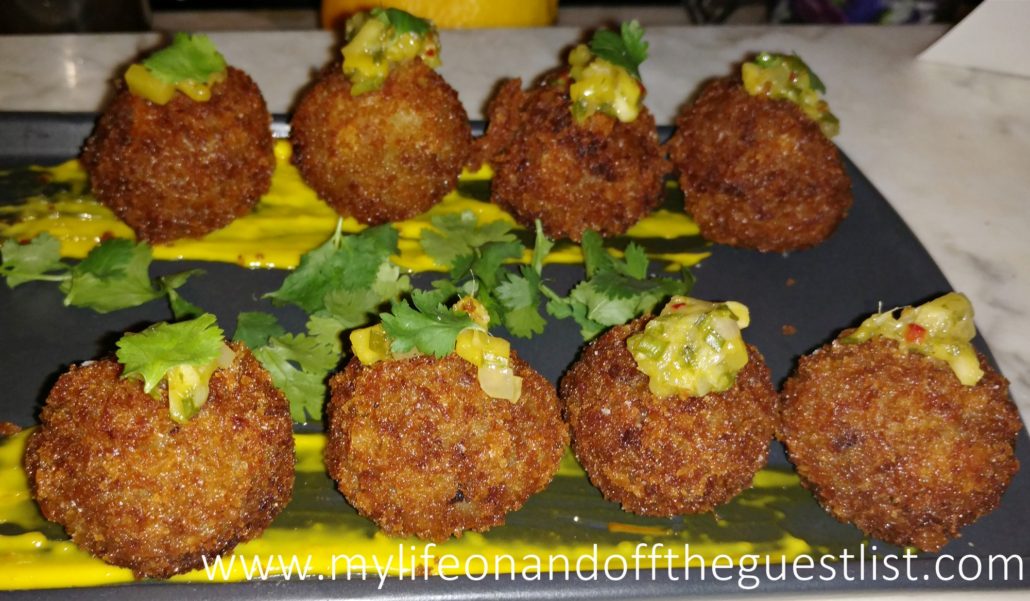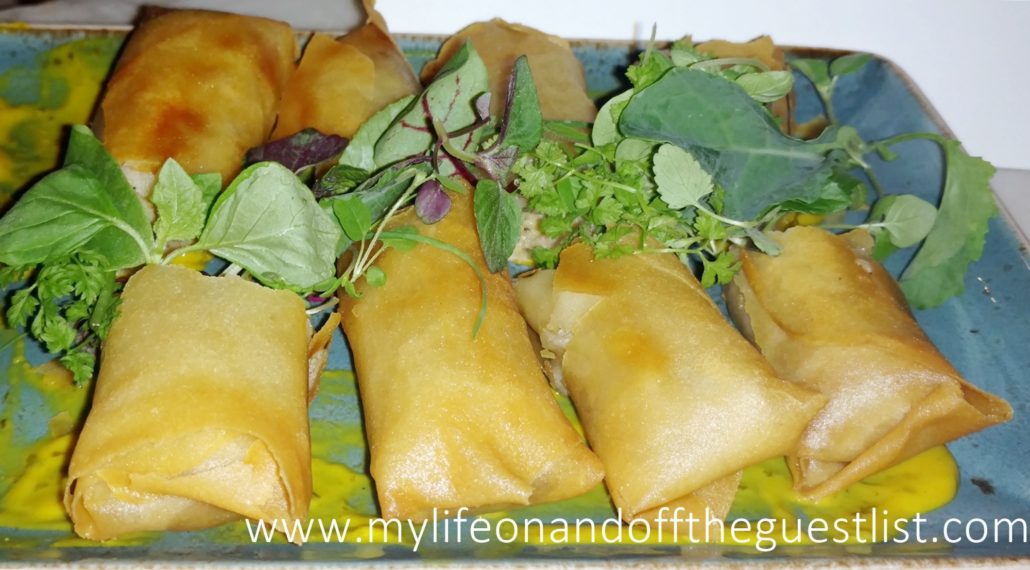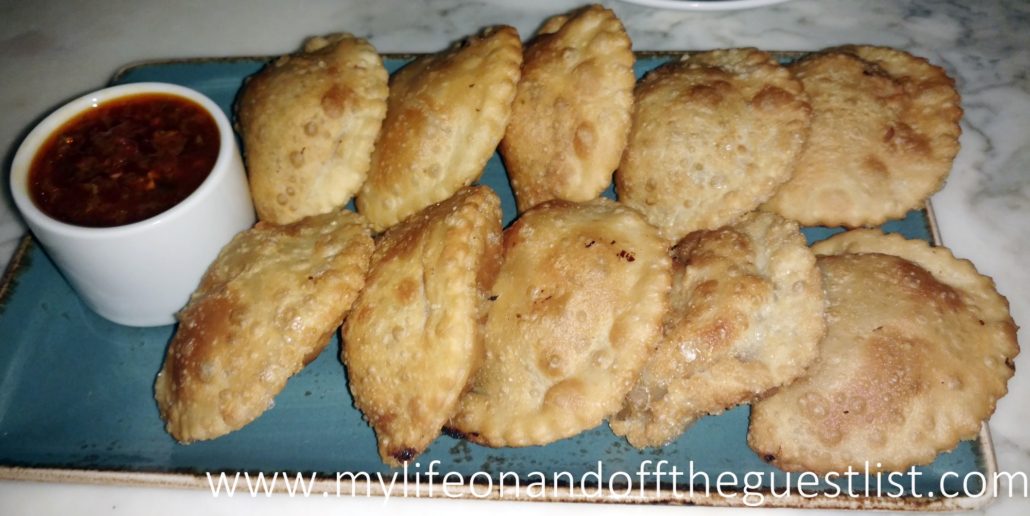 We highly recommend that you treat yourself to all three dishes as they are superb, rich in flavor, perfectly seasoned, and the ingredient combinations…….amazing. The Oxtail Croquettas boasts a buttery, melt-in-your-mouth meat interior and a crispy exterior. If you love Cuban Sandwiches, you'll love this bite-size version, and you will never go wrong if you order the empanadas. We were then seated to enjoy almost everything on the restaurant's menu.
Calle Dão Cuisine – Appetizers and Entrees
We were in for a night adventurous delights (featured in order in the slideshow below):
Ma-Po Maduros spicy pork, Sichuan peppercorns, toban-djan, and scallions

Double fried crispy plantains

Crispy Pig's Ear with cilantro and sesame chili
Charred Octopus in Mojo Verde with Chorizo Oil, Capers, Pimeton, and Olives
Crispy Whole Fish marinated in Mojo Rojo
Smoked short Rib & Chinese broccoli over classic la meìn noodles which predate ramen
Spiced Goat Neck braised in House Spice Blend with Cilantro and Baby Bok Choy
14-Hour Char Sui Pork marinated and glazed Pork Tenderloin with plum onion escabeche and puré de batata
Peking Style Roast Chicken over yellow Arroz Amarillo with chorizo
Pato Frito Sour Orange Glazed Duck over fried rice with sunny side up egg.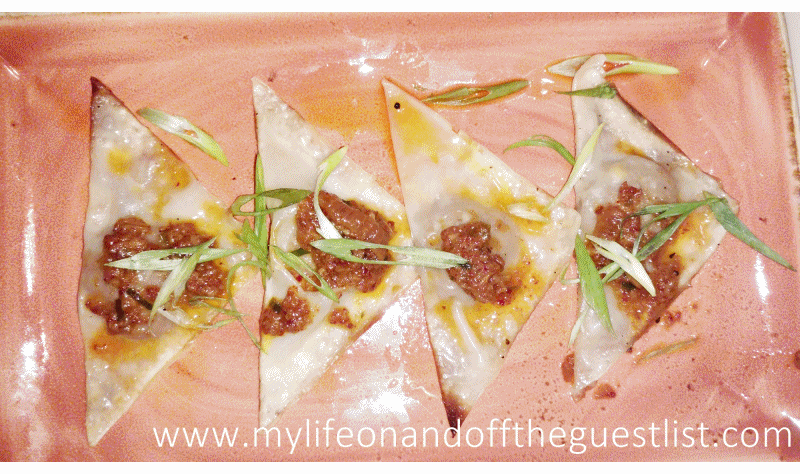 We had several dish favorites from the dining experience. We approached this foodie journey with an open mind knew not every dish was going to be a hit with us. While some at our table weren't so open, we left the restaurant quite satisfied with the entire experience. Our favorite entrees included the Crispy Whole Fish, Crispy Pig's Ear, 14-Hour Char Sui Pork, and the Pato Frito Sour Orange Glazed Duck. The fish was exquisite. If you've never experienced freshly caught fish being cleaned and cooked right on the beach, this dish is the closest to it. We didn't think we would really enjoy the Crispy Pig's Ear but this was delicious. I loved the texture and lightness of it…..sort of like a very elevated pork rinds. We definitely enjoyed nibbling on these ears. The pork and duck were sublime. Both of the meats were succulent and were favorites of many at our table. Almost favorites included the Charred Octopus, which I wish has more of a crunchy texture; the Spiced Goat Neck I wished had a bit more kick to it; and while the Peking Style Roast Chicken itself was flavorful, the flavor of the rice was tame by comparison.
Calle Dao Desserts
At the time of our final course, we were so full but we tried to sample each of the following desserts. Crafted by pastry chef, Kate Holowchik (winner of the 2015 Vitamix Challenge dessert competition), the decadent Calle Dao desserts we enjoyed include: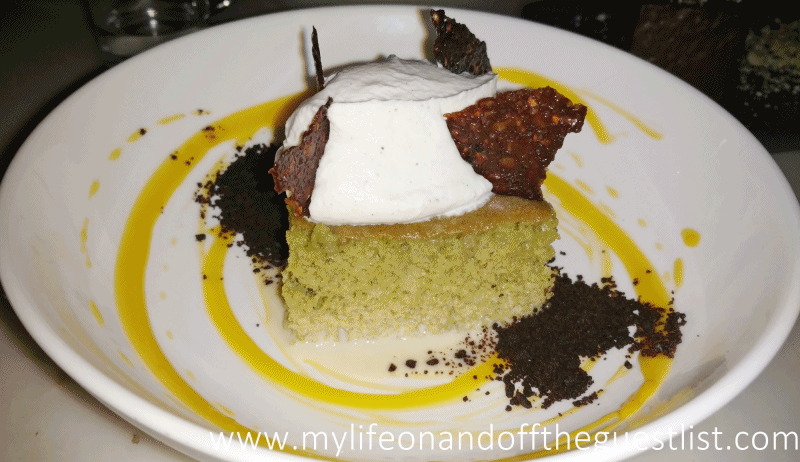 Matcha Tres Leches with chocolate crumb, chocolate sesame tuile, and mango coulis. As a fan of matcha, we loved this Asian incarnation of Tres Leches. The cake was moist and we loved the combination of the matcha and mango coulis.
Chocolate Arroz Con Leche with ginger gelato, cashew sesame crumb, sweet sesame wontons, passion fruit caramel. Chocolate, passion fruit, and ginger superbly excite your taste buds.
Bunuelos with Chinese five spice sugar, chocolate coconut sauce. Another favorite of ours, the sauce was rich and accented the Bunuelos nicely but we admit, we also dipped it in the pineapple jam.
Coconut Rum Flan with pineapple jam, passion fruit caramel, and crispy rice noodles. We've never been a fan of flan but we do like this tropical version.
The wonderful cuisine plating won't be the only feast for the eyes. Passionate about art, culture, and heritage, Britti (pictured below) has added many finishing touches to Calle Dao to ensure real flavor in the interior as well as the food.
Taking inspiration from traditional Cuban colors, the walls are adorned with vintage Chinese smoking adverts with Cuban touches throughout. A rare last edition of Cuba's only Spanish and Chinese written Newspaper, Kwong Wah Po, hangs on the wall to welcome all who walks through the door. You will also find authentic cigar boxes decorating the rafters, as well as Cuban cigars at the hostess table. One decoration that also stood out was the giant Call Dao logo (a Chinese Chef's knife) made up of several very real Chinese Chef's knives.
We invite you to check out this Chinese-Cuban food fusion for yourself. We are looking forward to experiencing Calle Dao Chinese-Cuban Restaurant again soon.