If you weren't aware, today is daylights Savings Time and what better day than today to talk about timepieces. You may remember our highlight of the UK-based, Shore Projects Watches and their variety of straps, which they've just extended with a new strap collection made from Merino wool.

The new Shore Projects Wool Straps are soft in texture and sharp in style. The Merino wool is mounted on Italian leather and comes in an array of colors, including Grey, Navy, Maroon, and Brown, four colors that reflect and celebrate its true British design. The first of their kind, the wool straps are designed to fit with any of the fourteen available Shore Projects watch styles, so you cam mix and match to your heart's content; and just like their classic nylon, leather, mesh, polka dot, and mesh straps, the new wool straps are of course fitted with the brand's unique interchangeable strap mechanism.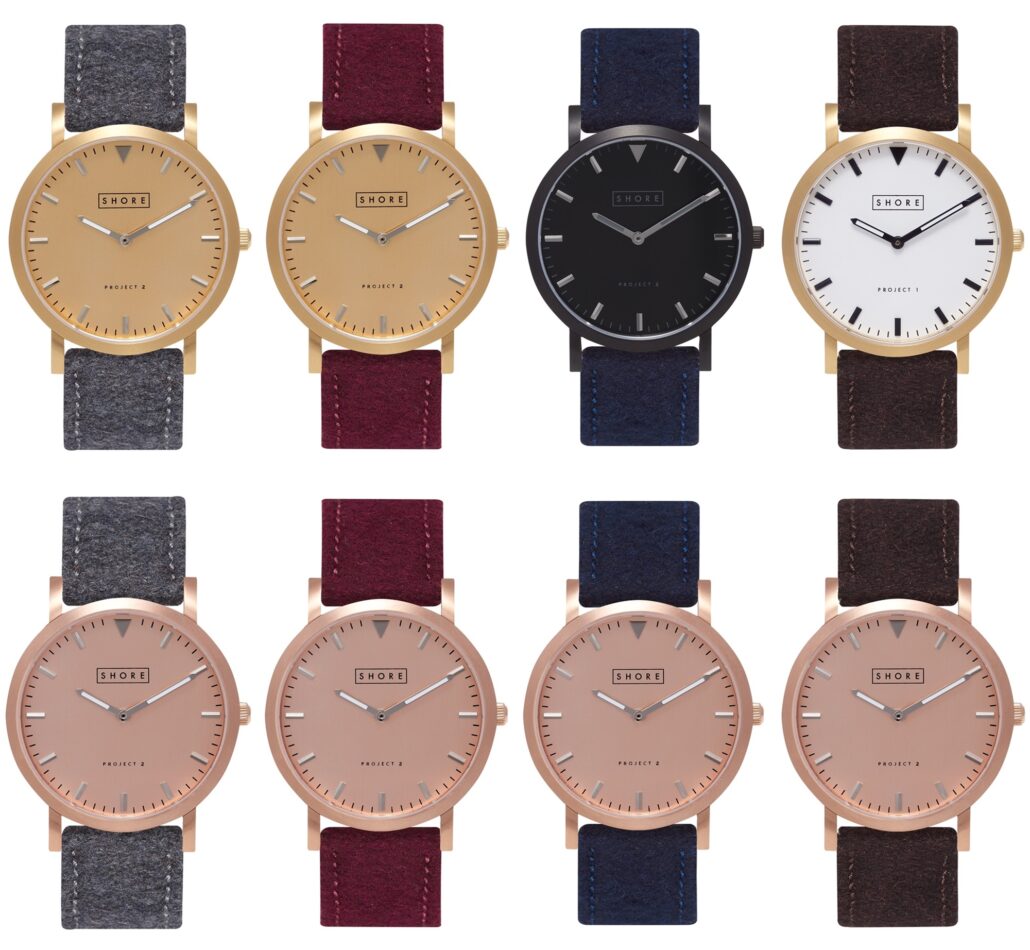 The Wool Straps retail for $45.00, and can be accented with a Gold, Silver, Rose Gold, or Black clasp to match or contrast with your choice of watch face. As you can see, we've highlighted a few wool strap/face options for you to see, but with this UK watch brand, the possibilities are endless. See all of the available watch straps at shoreprojects.com/collections/straps.
What are your thoughts on the new wool straps? What watch face/wool strap would you get for yourself? Share your thoughts in the comments.