Hello fellow budget tracking readers, it's springtime so you know what that means, it's time for a little spring pampering. Did we say pampering? We meant affordable pampering, thanks to the biannual Spa Week event. That's right, its time once again to enjoy in luxurious spa treatments at a budget-friendly price. Thanks to Spa week, hundreds of spa, wellness, and fitness facilities across the country are offering premium full-service treatments at the major discount of $50 each (these treatments are priced at $100-$500).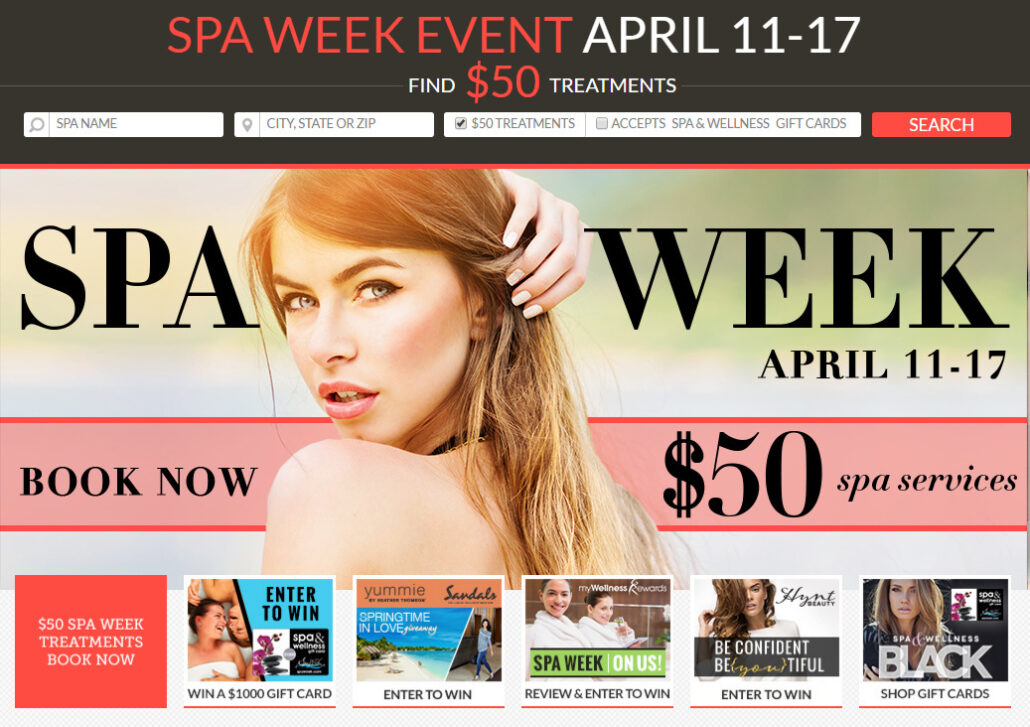 Set your calendars for April 11th, ladies and gentlemen, because that is the beginning of the week-long Spa Week event where you can select your favorite spa treatments from the participating locations and book your appointments for what we're sure is some much-needed pampering. Several spas are offering to die spa treatments. For those of you inundated with technology burdens, Haven Spa in New York City offers a unique Geek Massage (Reg. $100) that was created to relieve the stress from hours of computer usage, and clogged pores from having your phone connected to your face all day; Holistic Touch in Virginia is offering a Facial Rejuvenation Acupuncture (Reg. $130) to improve your skin's tightness, clarity and evenness of tone; the Holistic Touch in Illinois will indulge you in their Spa Oceana Stress Relief Treatment (Reg. $100) as stress-relief body treatment; KUR Skin Lab in New York City has an Office Relief Massage (Reg. $125) to help relieve your tight muscles and tense necks; and all Red Door Spas are offering a De-Stress Body Treatment with exfoliation (Reg. $255), an aromatherapeutic body wrap and a relaxing scalp massage to melt stress away and rebalance your spirit.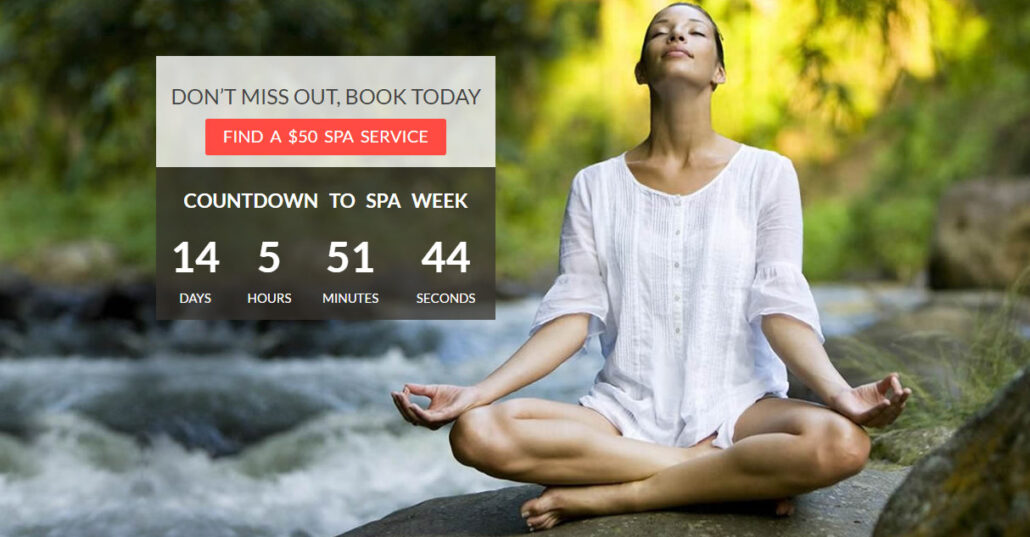 The countdown to the Spa Week event has begun and the complete list of treatments and spa and wellness locations became available on www.spaweek.com on March 21st, so you can book your $50 treatment now (we advise you book your treatment in advance). You also have the opportunity to spread the gift of wellness by purchasing a Spa & Wellness Gift Card by Spa Week, which is accepted at over 8,000 spas and wellness locations across the US. The best part about the Spa & Wellness Gift Cards is that it can be used during Spa Week or any time of the year, without expiration.
Will the Spa Week $50 treatments encourage you to treat yourself to a bit of pampering? What spa treatments are you most looking forward to enjoying?