Hello fellow Campari fans, we had a blast celebrating Campari and Imbibe Magazine's Sixth Annual Negroni Week. This year's Negroni Week kick-off party was everything we could have asked for and more. Not only did we indulge in a variety of specialty made Negroni cocktails, we thoroughly enjoyed the surprise pairing session and evening's entertainment.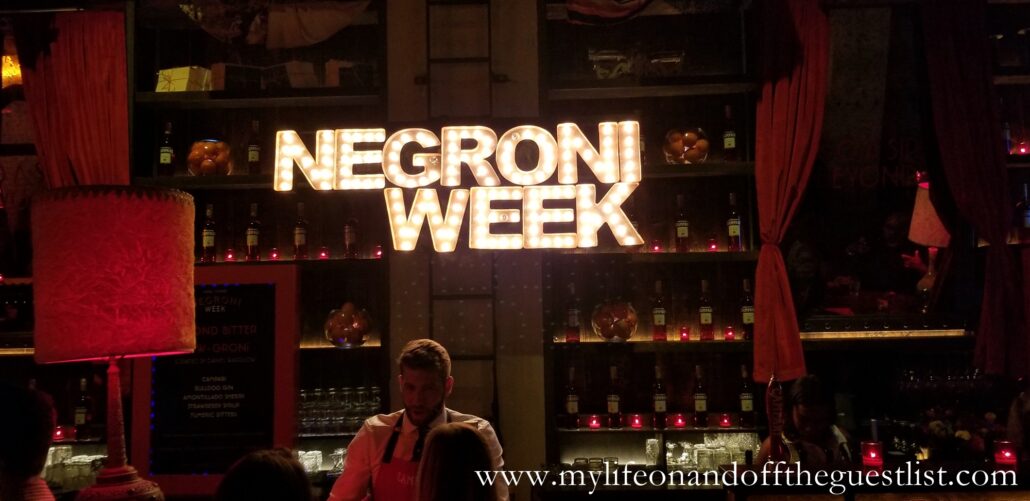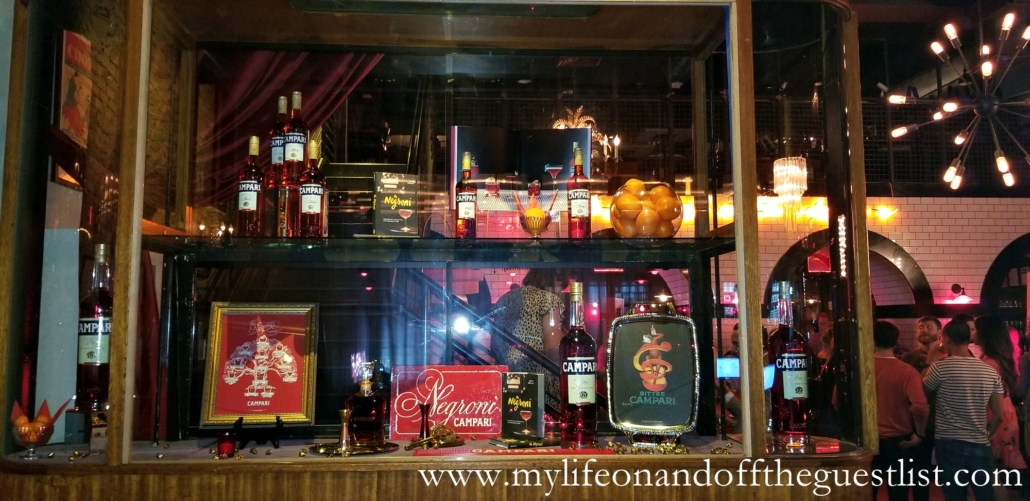 For the sixth annual Negroni Week, the Ragtrader was turned into the gateway to a Campari heaven, celebrating Italy's iconic red Aperitivo and the global charity initiative. The main level of The Ragtrader featured four fun takes on the classic Negroni cocktail from NYC's top bartenders, as well as servings of Negroni-inspired bites. We enjoyed the following cocktails: the Beyond Tiki Paradise Negroni created by Felicia Chin-Braxton, the Beyond Bitter New-Groni created by Daniel Warrilow, the Beyond Bubbles Thai Basil Sbagliato created by Stacey Swenson, and the I Bleed Negroni created by Anne Louise Marquis.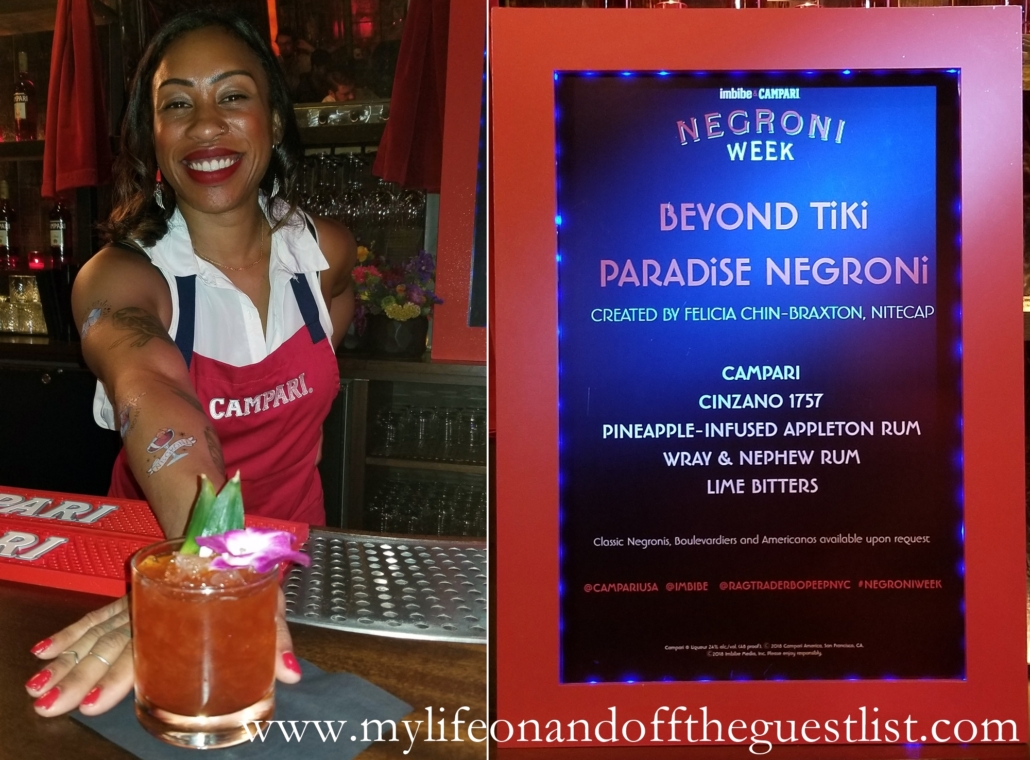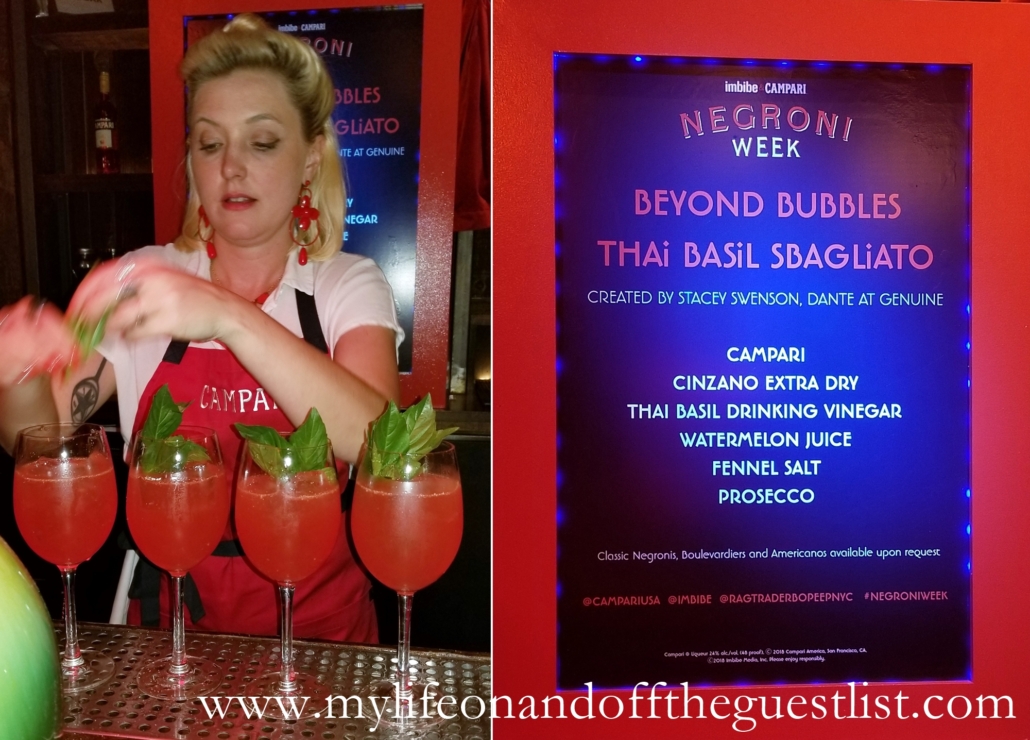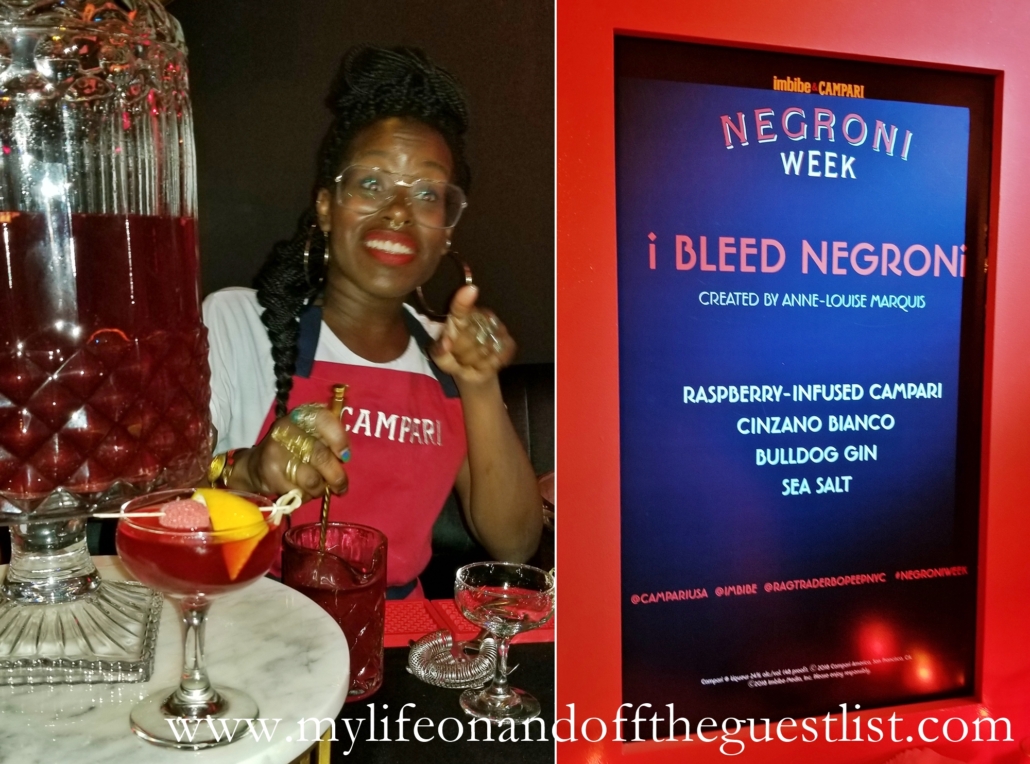 On the lower level, dubbed Club Negroni, there was an entire bar dedicated to one interactive activity – a Negroni and food pairing featuring three cocktails paired with a savory, sweet, and creamy amuse bouche.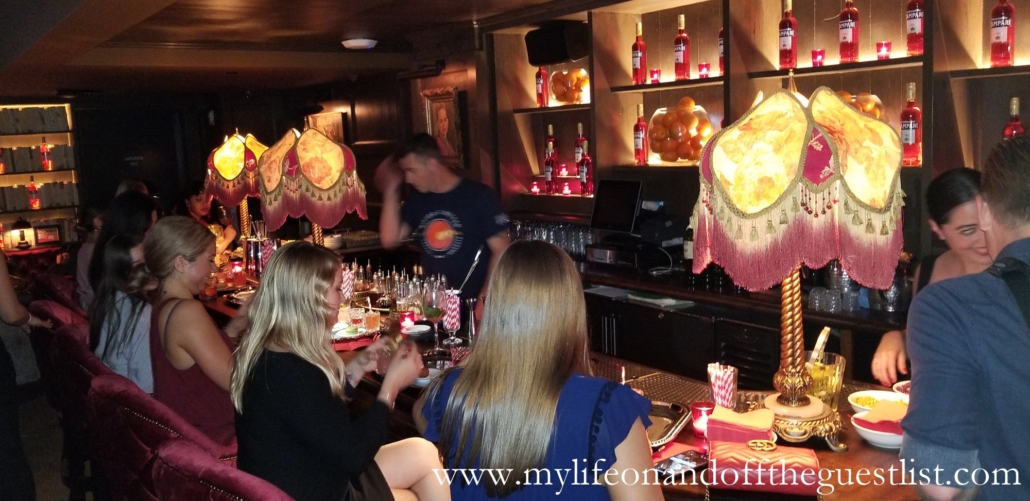 From left to right, we had Bitter & Brine: Vine-Groni cocktail paired with a Citrus-topped East Coast Oyster; The Sweet & Heat: Roni Negroni cocktail paired with a Cacio e Pepe Arancini Bite; and Petal & Pistachio: Rosy Negroni cocktail paired with a Creamy Pistachio Macaron.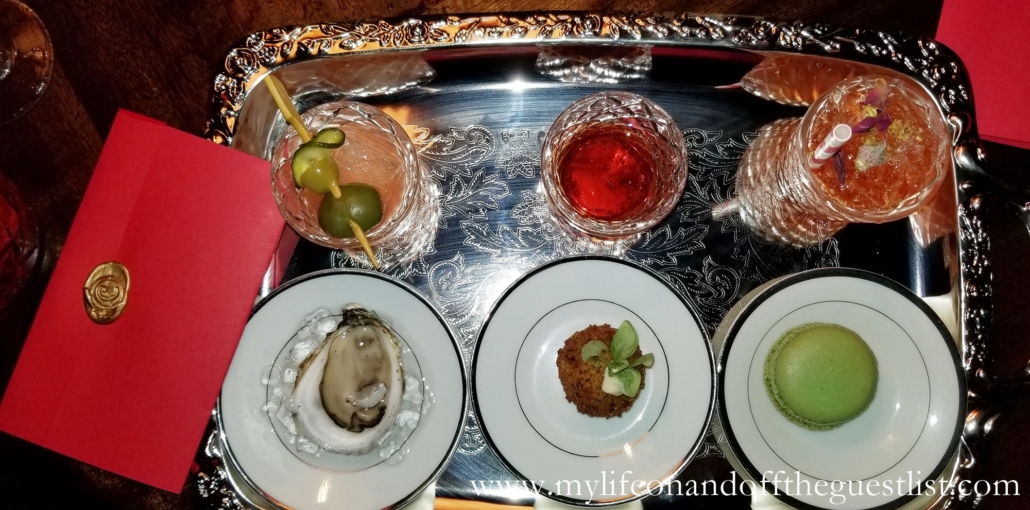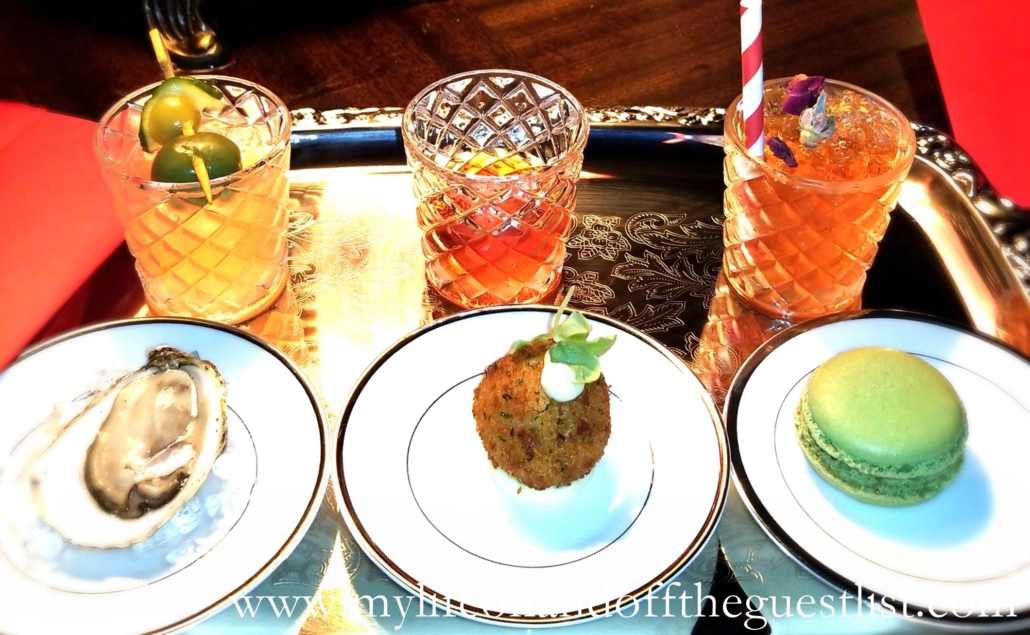 The Club Negroni entertainment was wonderfully provided by a hilarious pianist who kept the crowd going with Hip Hop and Rap renditions. You couldn't ask for better music while sipping on the almost unlimited flow of Negroni Week cocktails.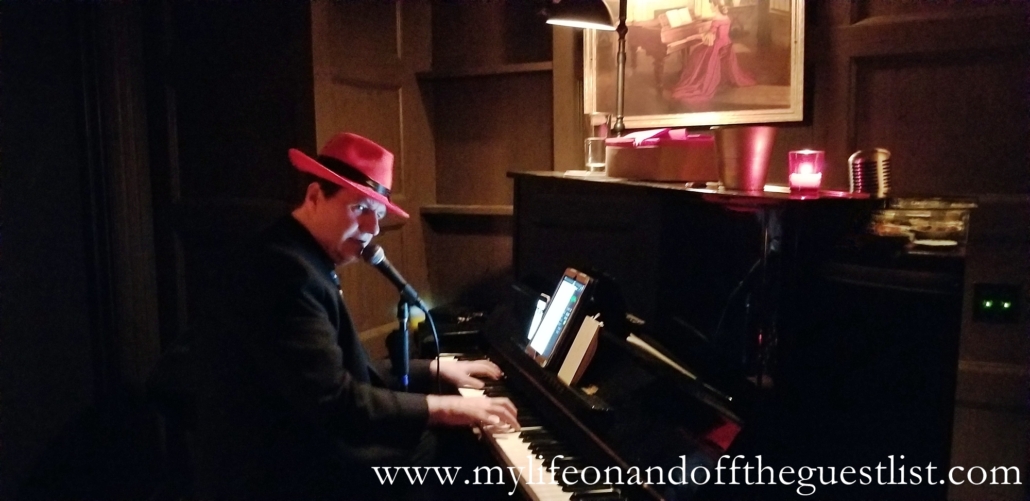 If the festivities we enjoyed at the Negroni Week kick-off party are any indication, the sixth annual Negroni Week is sure to be an amazing one. We are sure this year will raise more money than the $537,439 that was raised last year. Did you partake in the sixth annual Negroni Week festivities?