Once again we testing our eating limits at the Village Voice's Ninth Annual Choice Eats Tasting Event. While our eyes were definitely much bigger than our stomachs, we surrendered as much as we could during this fantastic, annual foodie event. Sixty-five handpicked restaurants (selected by food critics) from all five New York City boroughs were on hand to delight the vast crowd with their delicious menu offerings. The very diverse group of attendees indulged on cuisines from over thirty-five countries, including Vietnamese, Italian, Uzbekistani, Brazilian, Cambodian, Russian, Tunisian, Greek, Cajun/Creole, and much more.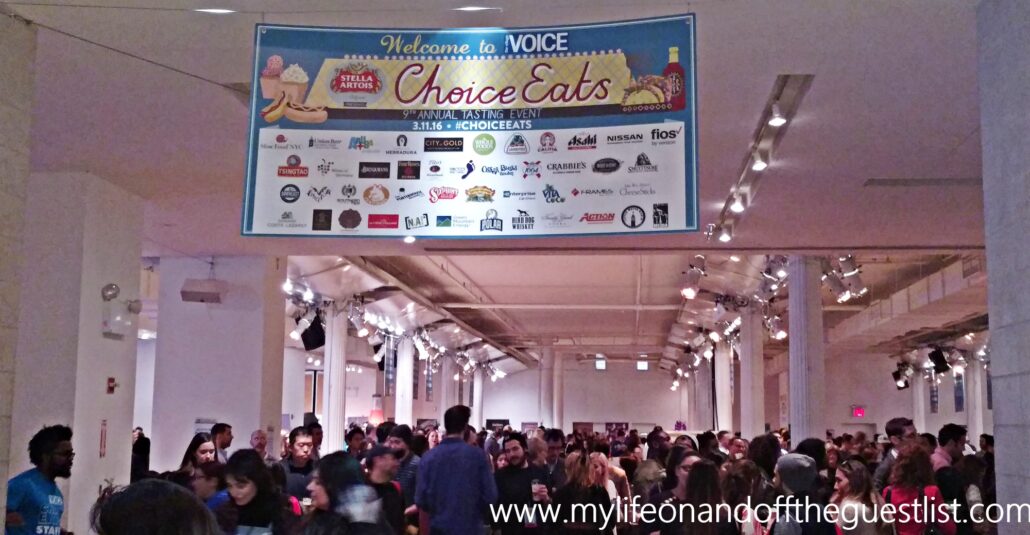 This time around, we wanted to experience the restaurants we've never tried before in the pursuit of discovering new foodie delights, so here are some of our indulgences from the Village Voice's Ninth Annual Choice Eats Tasting Event:
The Meatball Shop – Shawarma Balls with Tahini Sauce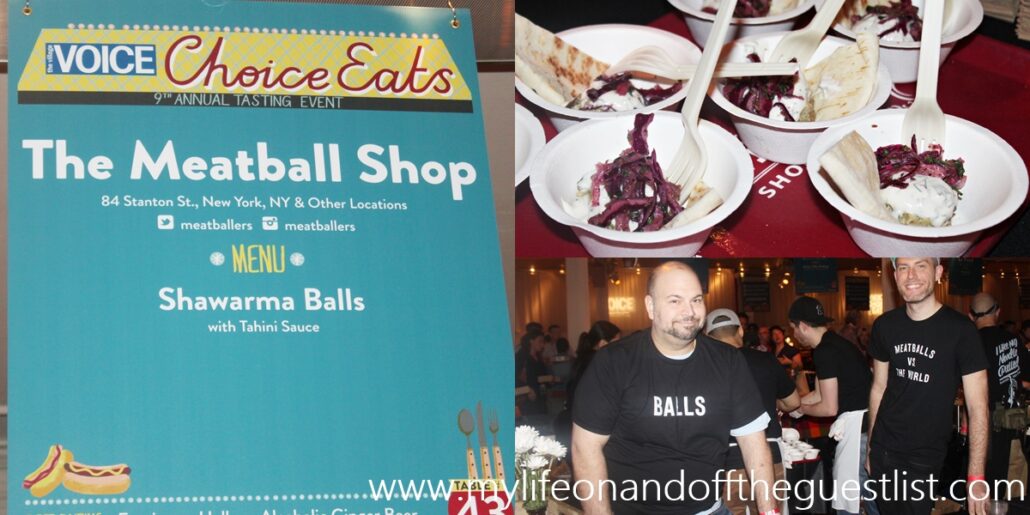 The Handpulled Noodle – Spicy Cumin Lamb Ding Ding Chopped Noodles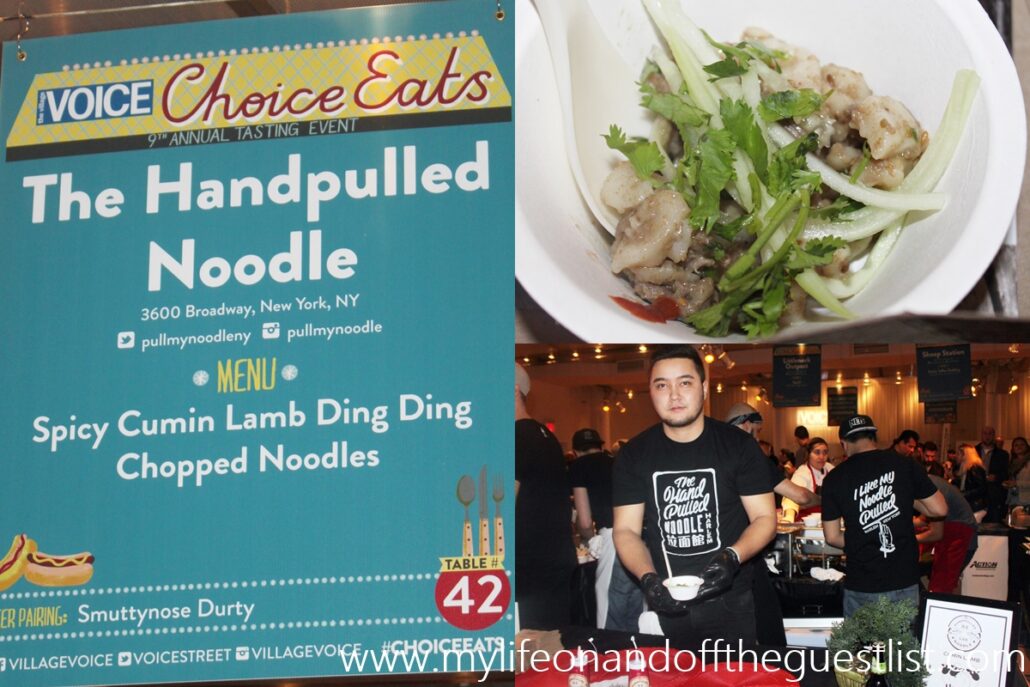 Quality Eats – Grilled Nueske's Bacon with Peanut Butter and Jalapeno Jelly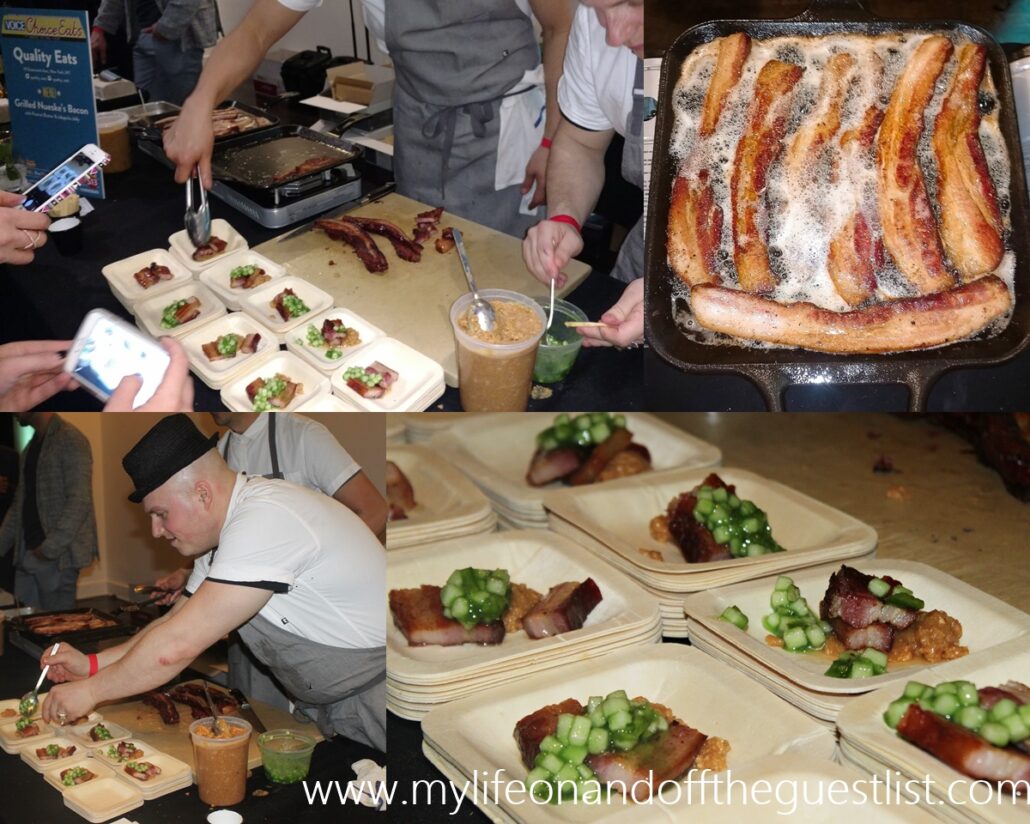 Streets BK – Peri Peri Wings over Mango Slaw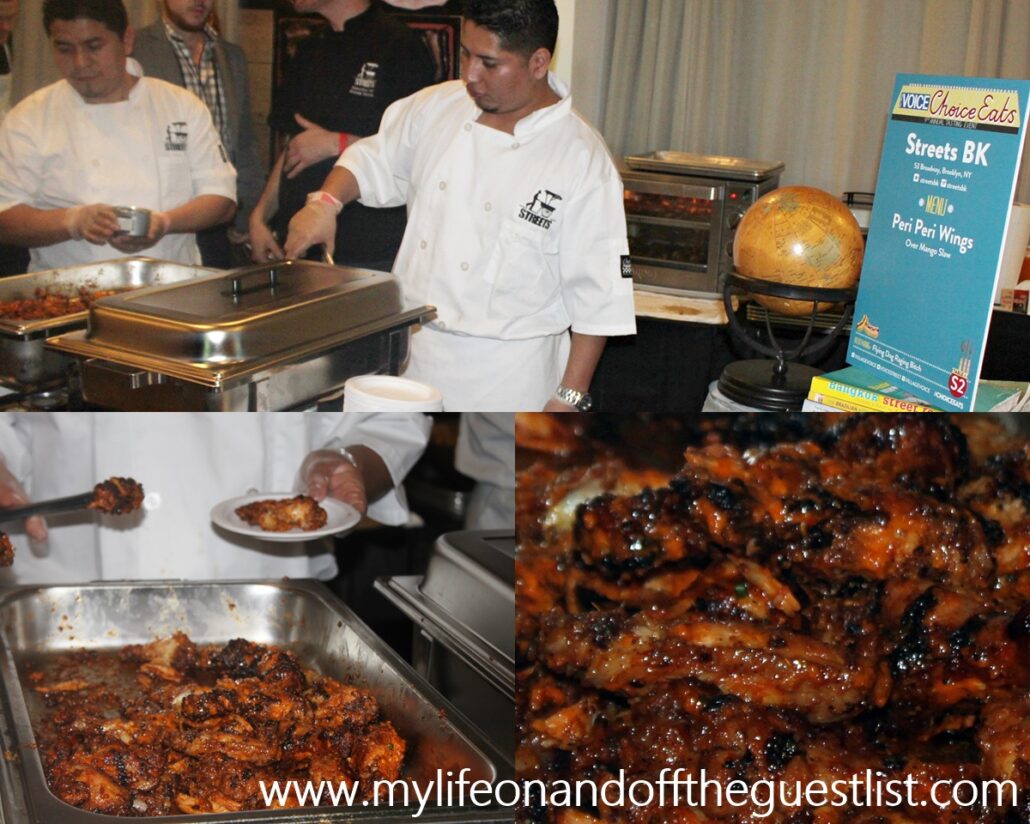 Once again we tried our strategy of eating, taking breaks here and there to walk around, and go back to sampling. This time around we periodically drank Polar Seltzer Water to help in our digestion. Check out the other savory delights we indulged in before we hit the dessert tables, including an amazing chicken and rice dish from Fonda, the decadent Brussel sprouts creation from Queens Comfort, divine tacos from Javelina Tex-Mex and The Black Ant, yummy curry from the recently highlighted Awadh, and much more.
After we had our fill of savory, it was time to partake of the Choice Sweets portion of Choice Eats. We indulged in doughnuts from Dough and Doughnut Plant, eclairs from Sugar Couture, ice cream from Odd Fellows, and fair trade chocolate from Whole Foods and Barkthins.
When we were done, we were ready to be rolled out of the event. Once again the Choice eats does not disappoint when it comes to experiencing a wonderful variety of foods from many countries. Have you attended any or do you plan on attending a Village Voice Choice Eats Tasting Event? What was your experience like?