It's been a very hectic time for us, but we always try to make time to get to know new brands, especially if these new products boast wonderful attributes. A while back, we had the pleasure of getting to know Paris Manning, and her new line of cruelty-free, paraben-free, 100% vegan, and gluten-free cosmetics line. Velvet 59 Cosmetics is new to the market and is already making an impact. The cutting edge beauty brand announced a partnership with leading retailer, Ricky's NYC. Velvet 59 will be available in 10 Ricky's NYC stores located in New York City and Miami, following its already successful online appearance.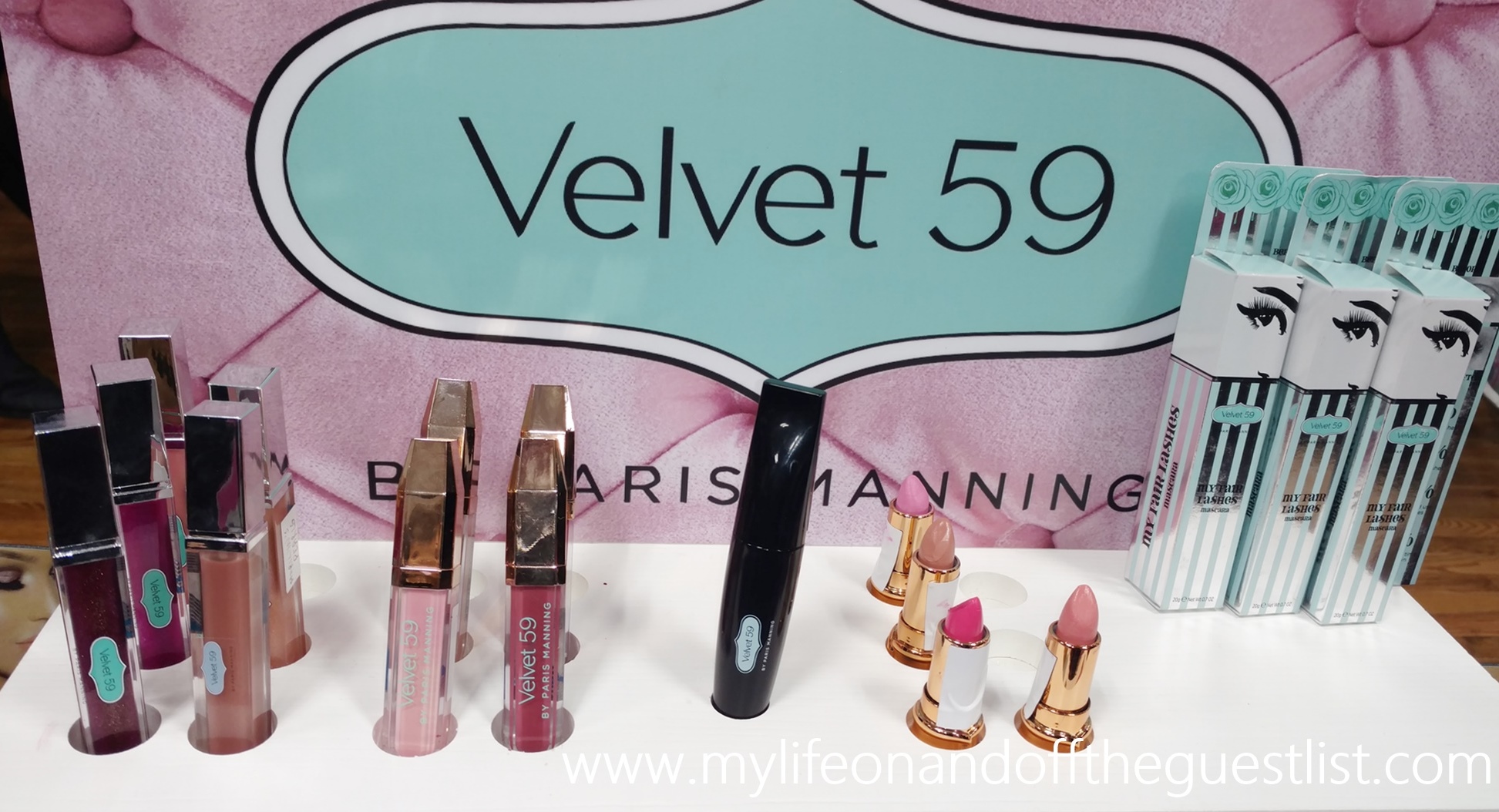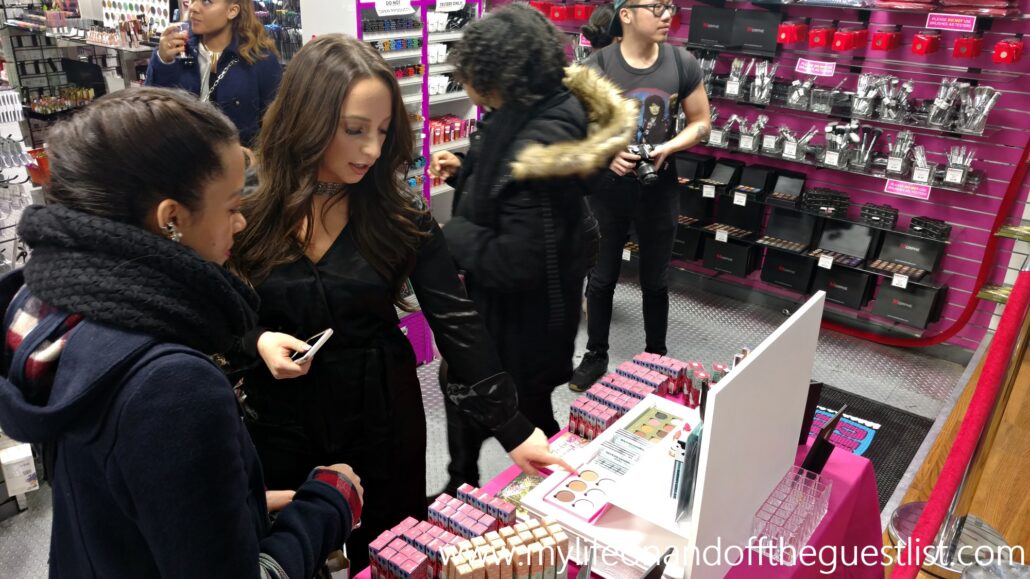 The vegan and cruelty-free line is most known for their best-selling liquid lipsticks that boast Sacha Inchi Oil (an antioxidant oil that contains vitamin A and vitamin E) from Amazon Rainforest, their one of a kind mascara wand, and ultra-pigmented eye-shadow palette. Ricky's will carry the full line-­up of Velvet 59 products, including Matte to the Max Liquid Lipsticks, Contour is a Girls Best Friend palette, The Exotic Lotus Palette, full Lipstick and Lipgloss collection, as well as Velvet 59 My Fair Lashes Mascara.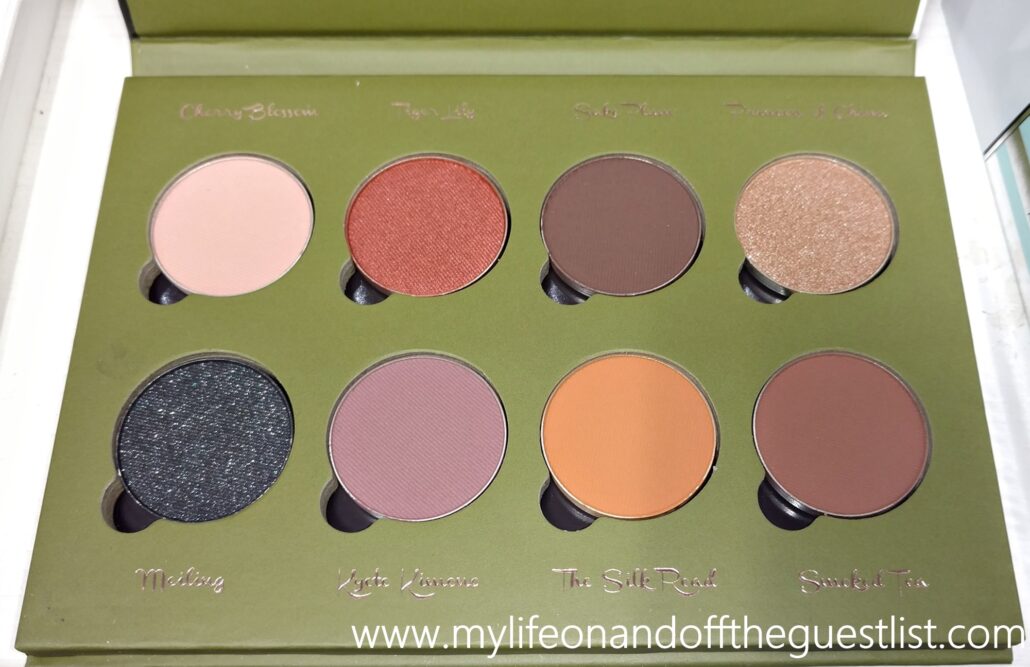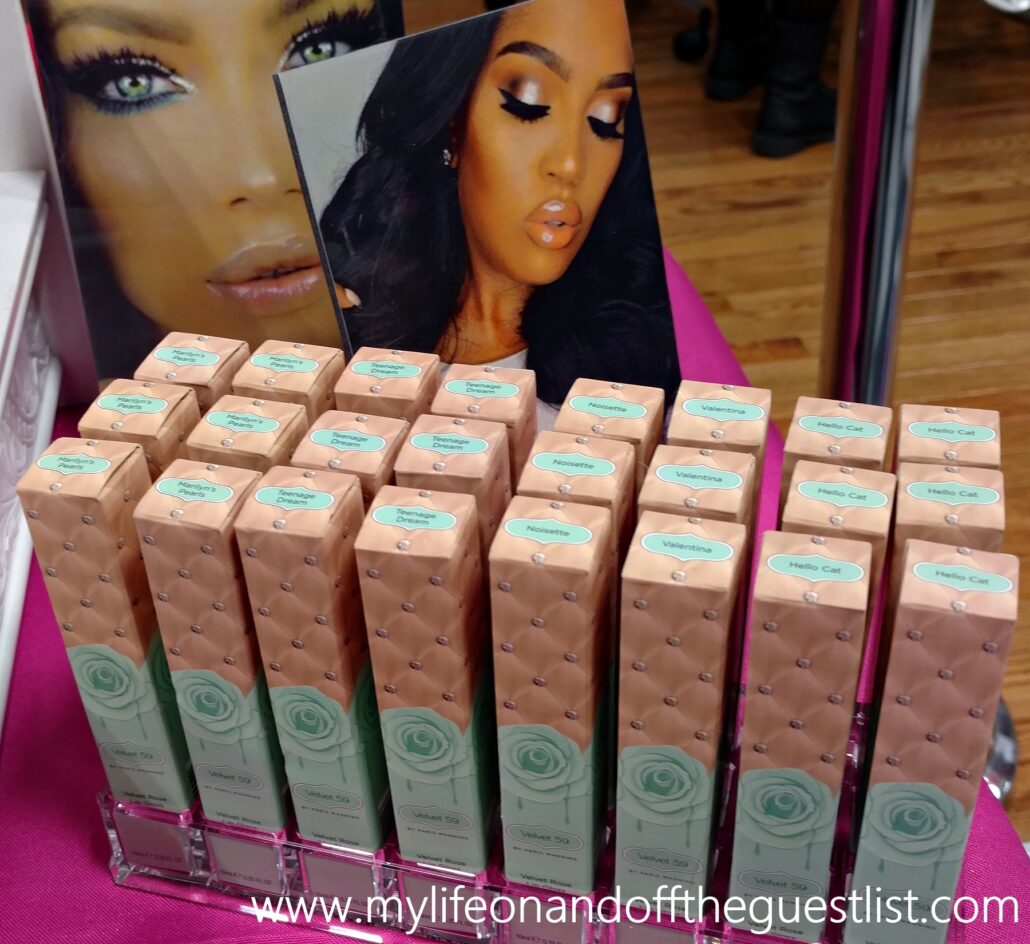 We had the pleasure of meeting and speaking with Paris Manning briefly about her cosmetics line, and her favourite beauty products, check out our brief interview below:
Ricky's NYC locations (in NYC and Miami) that carry Velvet 59 cosmetics include:
Ricky's
112 W. 72nd Street
New York, NY 10023
Ricky's
1412 Broadway
New York, NY 10018
Ricky's
7 E.14th Street
New York, NY 10003
Ricky's
30‐83 Steinway Street
Astoria, Queens, NY 11103
Ricky's
383 5th Ave.
New York, NY 10016
Ricky's
1189 First Ave.
New York, NY 10065
Ricky's
478 Bergen Street
Brooklyn, NY 11217
Ricky's
590 Broadway
New York, NY 10012
Ricky's
536 Lincoln Rd.
Miami, FL 33139
Ricky's
657 Lincoln Rd.
Miami, FL 33139
Raised by makeup industry veterans, it's no surprise that the 23 yr old launched her own makeup range. Aside from loving the products (we highly recommend getting acquainted with her Matte to the Max Liquid Lipstick in Kai-Lea), we love that she combines modern touches with vintage glamour in the packaging.  We promise there's lots to love. Want to know more about Velvet 59 Cosmetics, visit www.velvet59.com.