Kiehl's brought a little sunshine and summer fun into our winter lives right before the snowstorm. The wonderfully fun event was to celebrate their newest skincare launch, the Pure Vitality Skin Renewing Cream. From the outside decor, we knew we were in for a wonderful night of summer enjoyment, despite the cold temperatures outside, and boy were we right. Guests were invited to don their favorite summer fashions for a bit of fun in the "sun". Many attendees complied, rocking shorts, sun dresses, and lots of bold colors.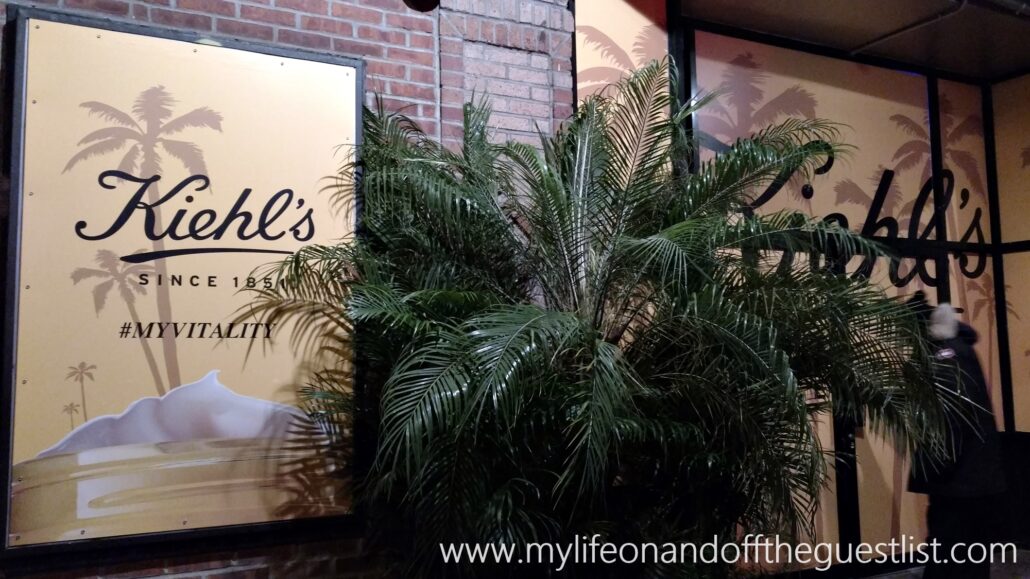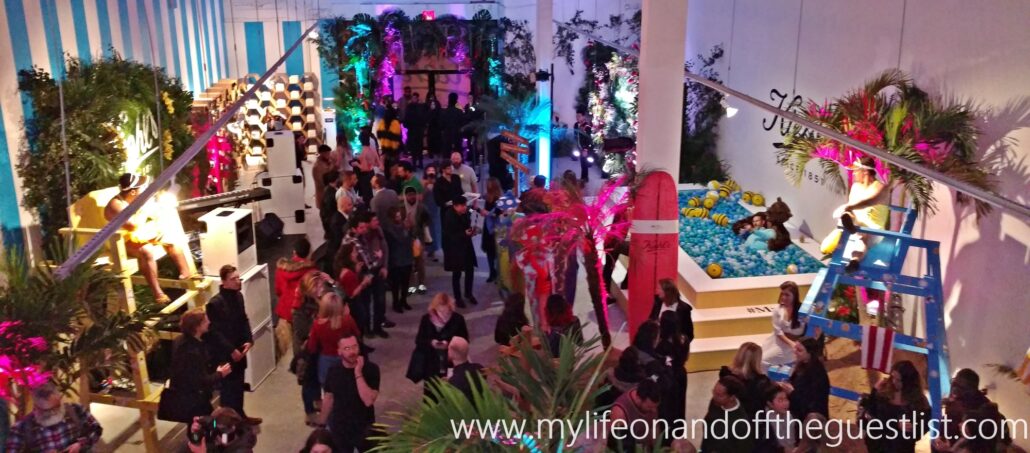 The summer themed event with filled with lots of fun, interactive details and all the things you'd find at the perfect pool deck – a ball pit made to look like a swimming pool, lifeguards on duty, palm trees, cool flotation devices, relaxing deck chairs, Tiki bar serving delicious and refreshing lemonade and ice tea drinks, and of course stations to try out the new Kiehl's Pure Vitality Skin Renewing Cream.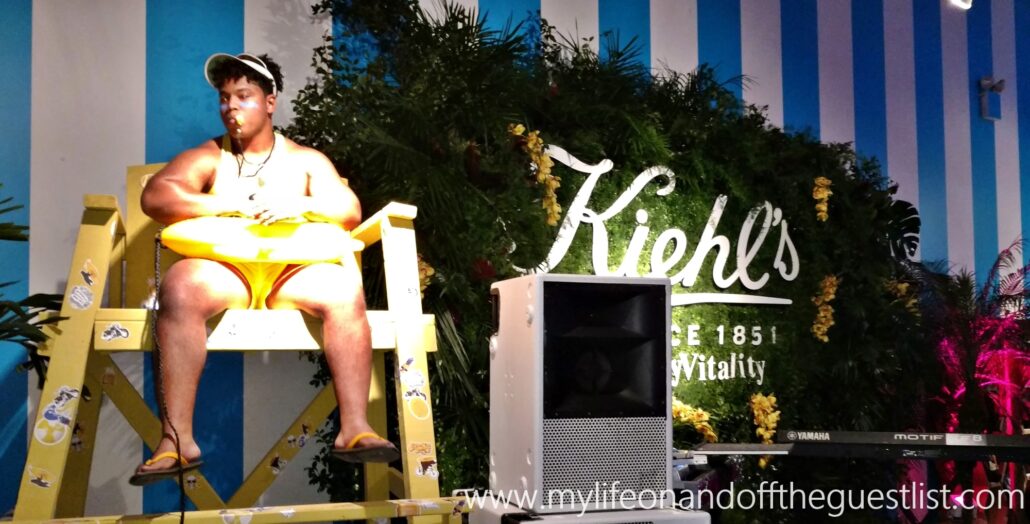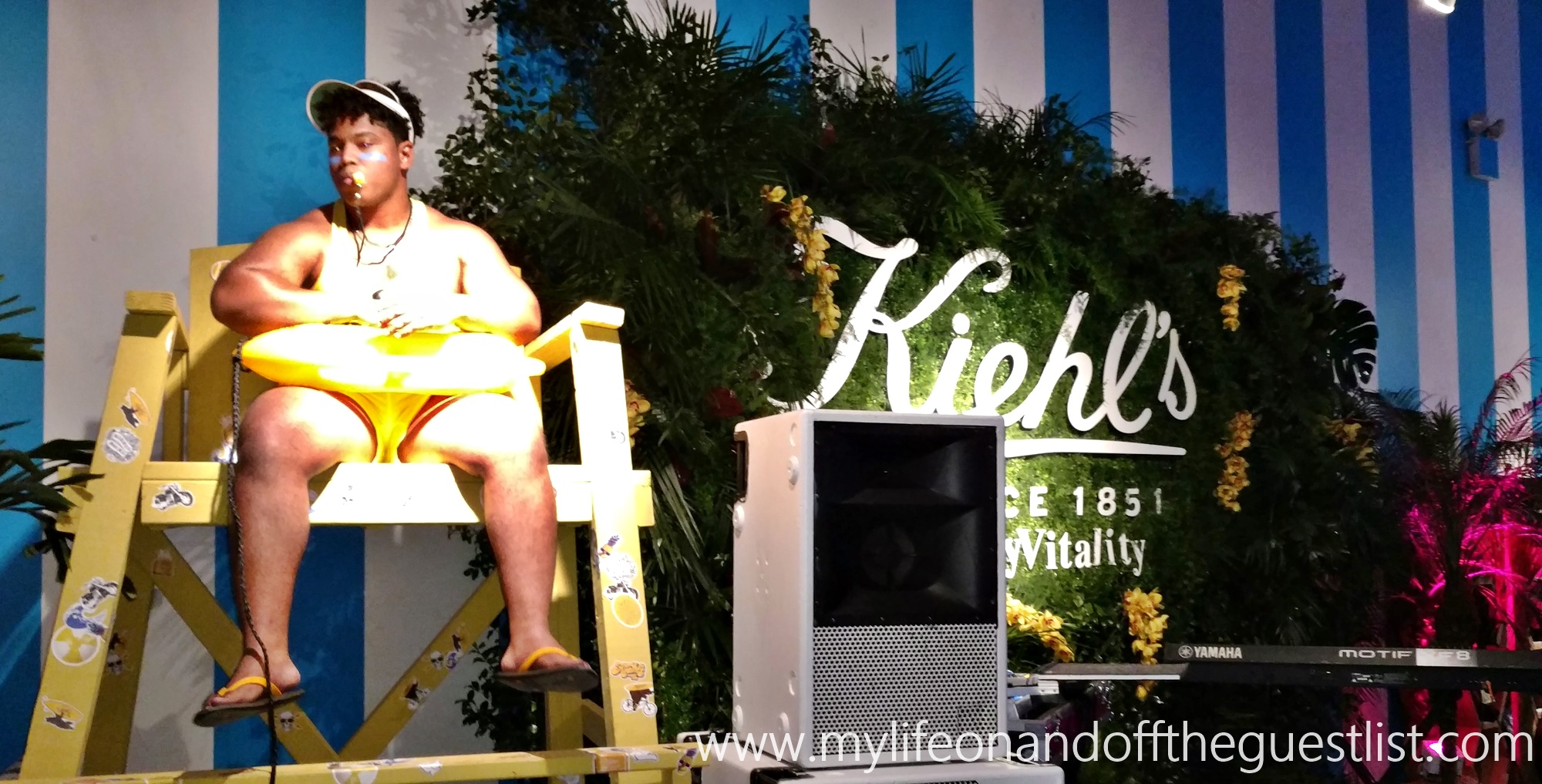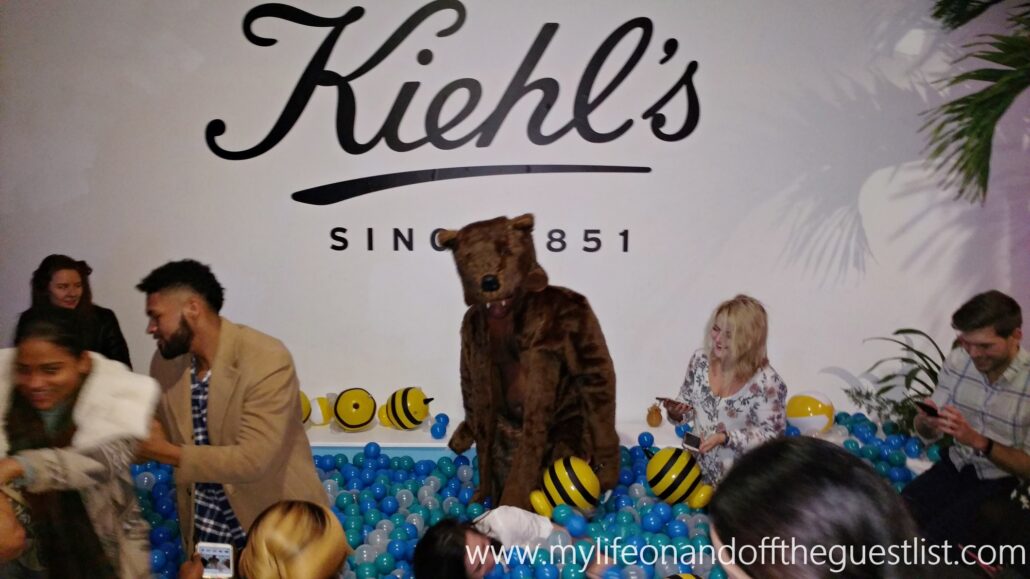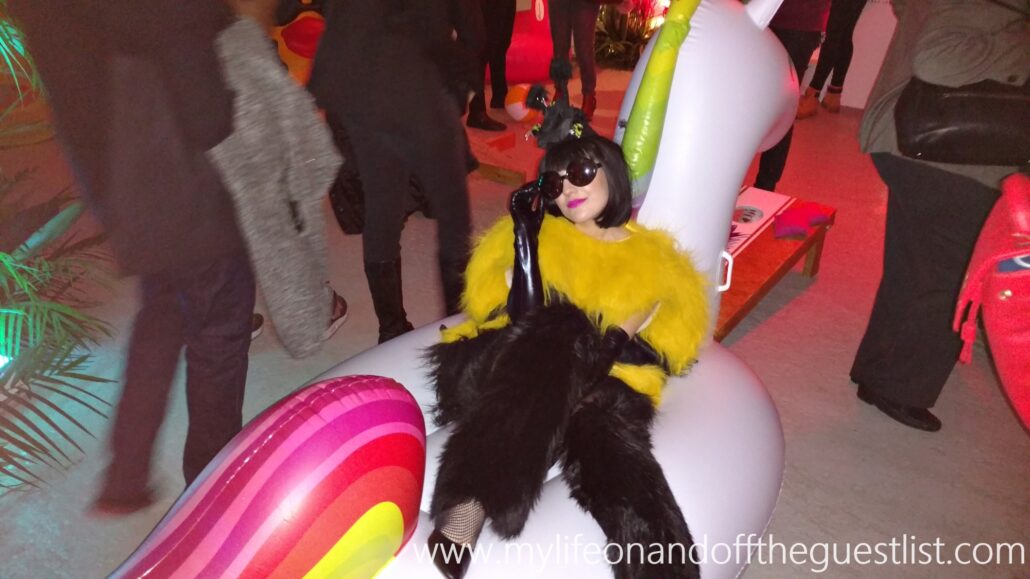 What makes the Kiehl's Pure Vitality Skin Renewing Cream so amazing? (We've been using the sample we received and we must say, our skin has never felt this soft and supple during the winter months.) To create this new wonder skincare product, Kiehl's harnessed the power of two natural ingredients sourced from Eastern and Western medicine, each known for their potency and amazing benefits.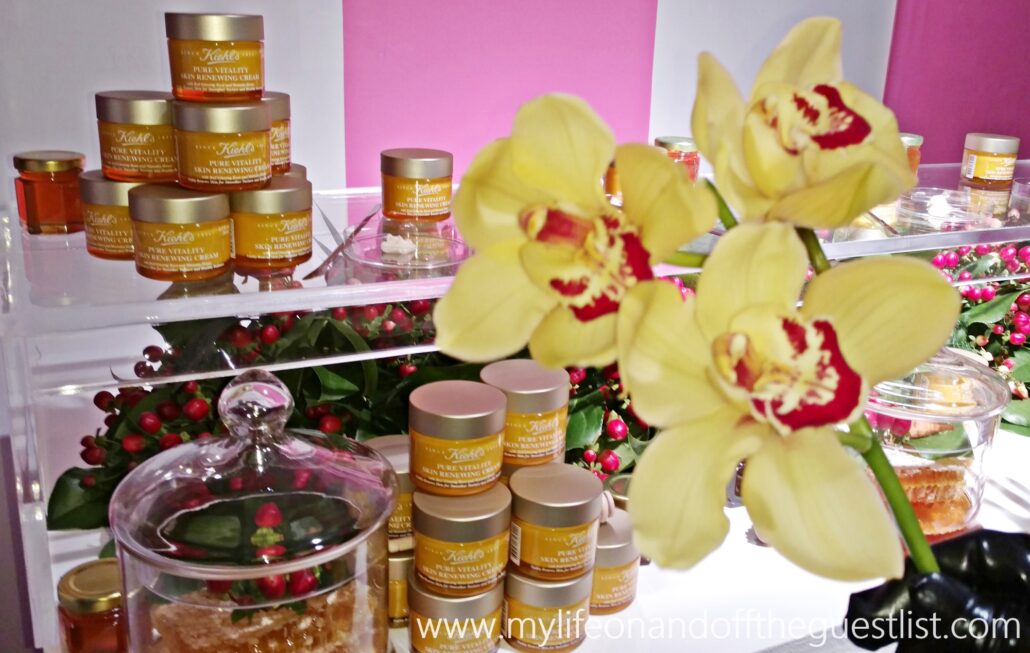 Kiehl's used the ancient botanical, Korean Red Ginseng Root, for its revitalizing properties and its ability to accelerate cell renewal, improve texture and vitality, leaving you with vibrant glowing skin. The New Zealand-based Manuka Honey strengthens your skin's barrier to smooth fine lines, helps to improve your skin's resilience and its ability to recover. We're loving the results after one week of use, we can't wait to see our skin after a month of use. As usual, it's always a pleasure to say hello to and thank Kiehl's President, Chris Salgardo, who showed some leg in short shorts.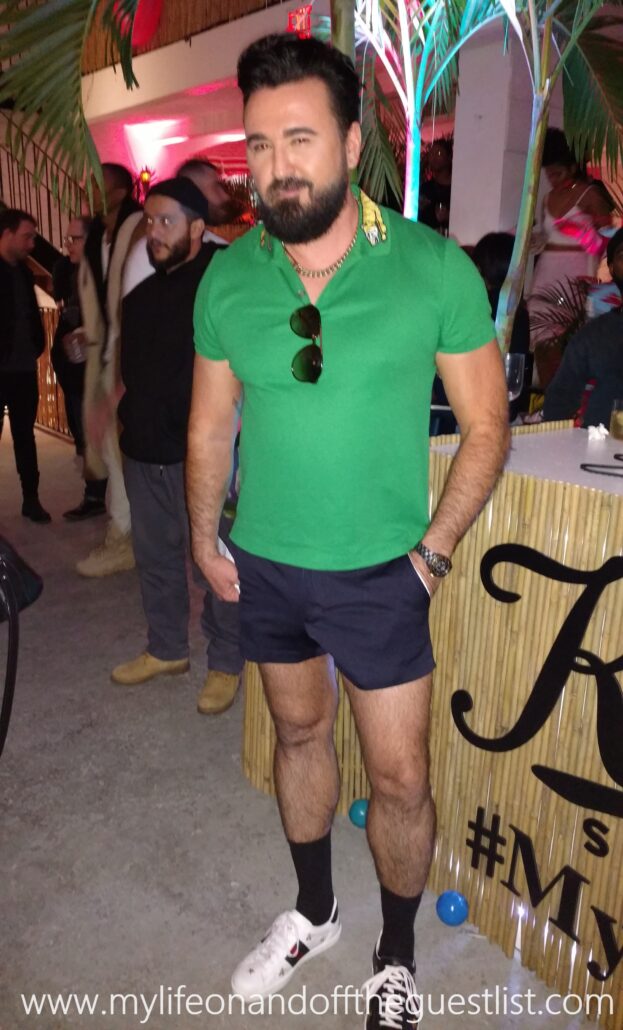 Other favorite guests included famed Fashion Designers, Jeffrey Costello, and Robert Tagliapietra, of fashion house Costello Tagliapietra. It's always a pleasure to see these super sweet and iconic designers at Kiehl's events, and singer Kehlani, who performed a great set at the launch event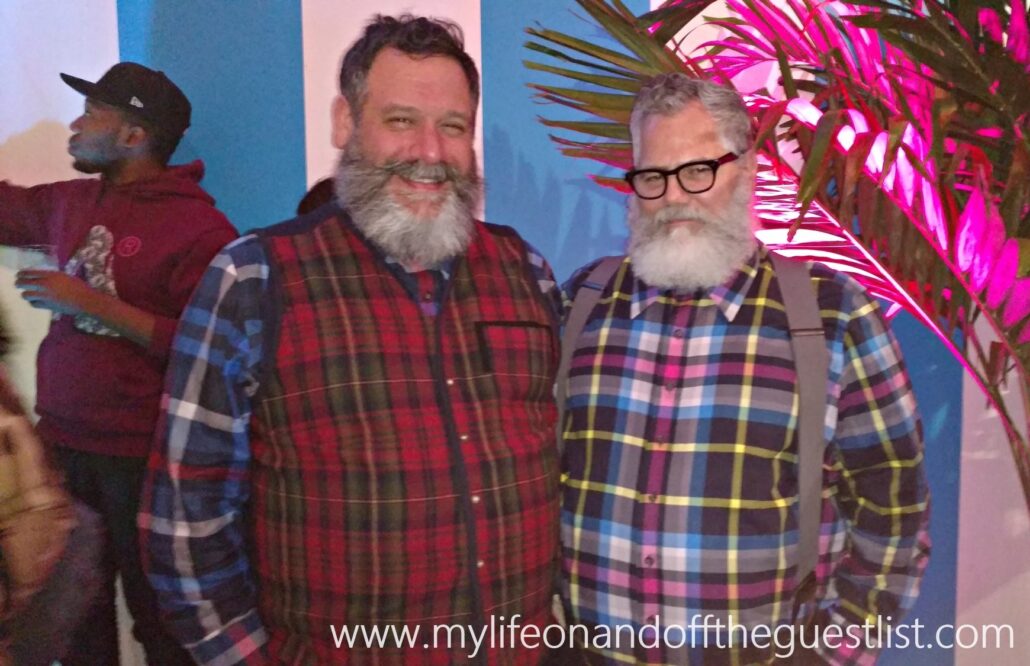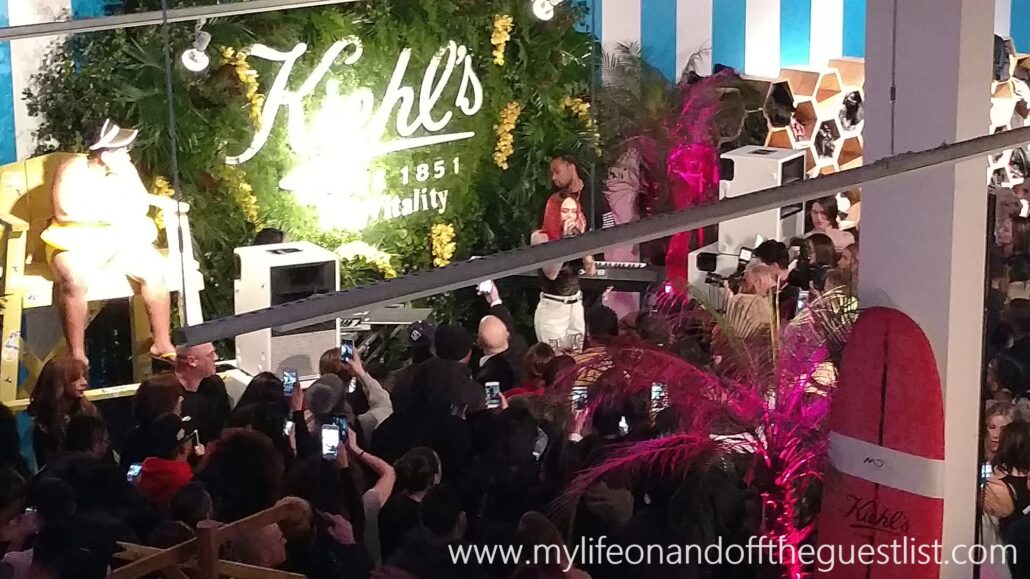 As always, we had a great time celebrating with Kiehl's and look forward to having our skin be completely and properly protected from the upcoming frigid winter days. The Kiehl's Pure Vitality Skin Renewing Cream. is available now both online and at all Kiehl's retail locations. The 1.7oz. Jar retails for $60.00, and the 2.5oz. Jar for $79.00. Have you tried the newest member of the Kiehl's skincare family for yourself?  Share your thoughts in the comments below.