We're long overdue in writing this post because of a family loss, but we're pleased we can finally share it with you because we had a wonderful night celebrating with Campari America and pretending we were at Il Camparino, a historic bar in the heart of Milan that gave birth to the tradition of the aperitif. Since we couldn't exactly jet set out to Milan, Campari brought their delicious Italian cocktails to New York with their interpretation of the iconic Camparino bar.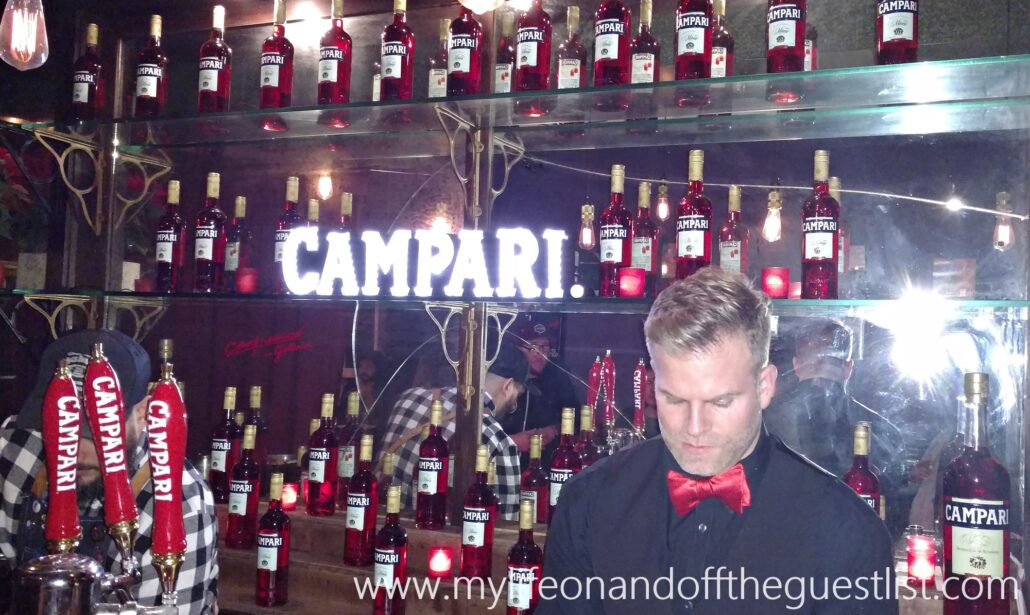 For one week, Campari transformed part of the upper east side bar, Seamstress NY, into Camparino in Galleria, offering featured cocktails, guest bartenders, and daily specialty cocktails. The featured cocktails included Cakewalk, created by Pam Wiznitzer, and a create your own Campari & Soda. Monday's specialty cocktail and guest bartender was the A Rosso December cocktail, created by Fabio Raffaelli of Casa Apicii/Bar Fortuna; Tuesday's specialty cocktail and guest bartender was the Red Velvet Swing, created by Leo Robitschek of The NoMad; Wednesday's specialty cocktail and guest bartender was the Fireside Delight, created by Enzo Cangemi, also of Casa Apicii/Bar Fortuna; and Thursday's specialty cocktail and guest bartender was the Winter Vacation, created by Victoria Canty of Caffe Dante. We decided to check out Tuesday's guest bartender and specialty cocktail.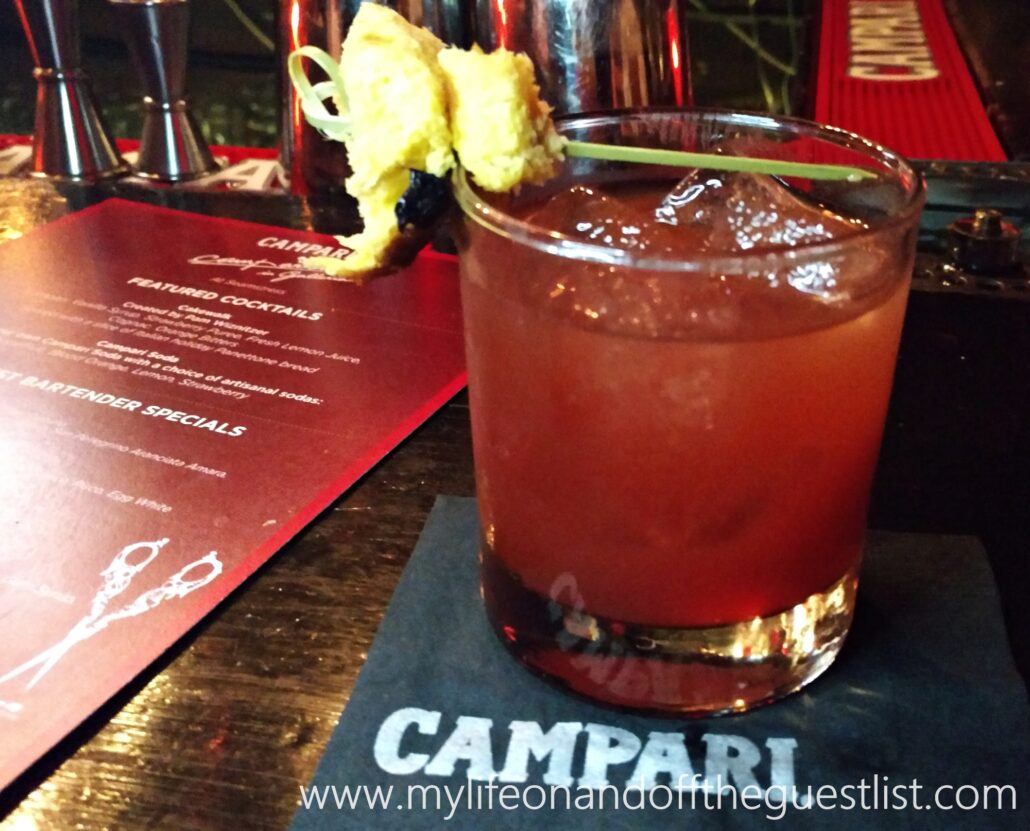 Our first cocktail was the Cakewalk by Pam Wiznitzer (featured above), which contained Campari Vanilla Syrup, Strawberry Puree, Fresh Lemon Juice, Cognac, Orange Bitters, and served with a slice of Italian holiday Panettone bread. Our next Camparino adventure was the Red Velvet Swing by guest bartender, Leo Robitschek.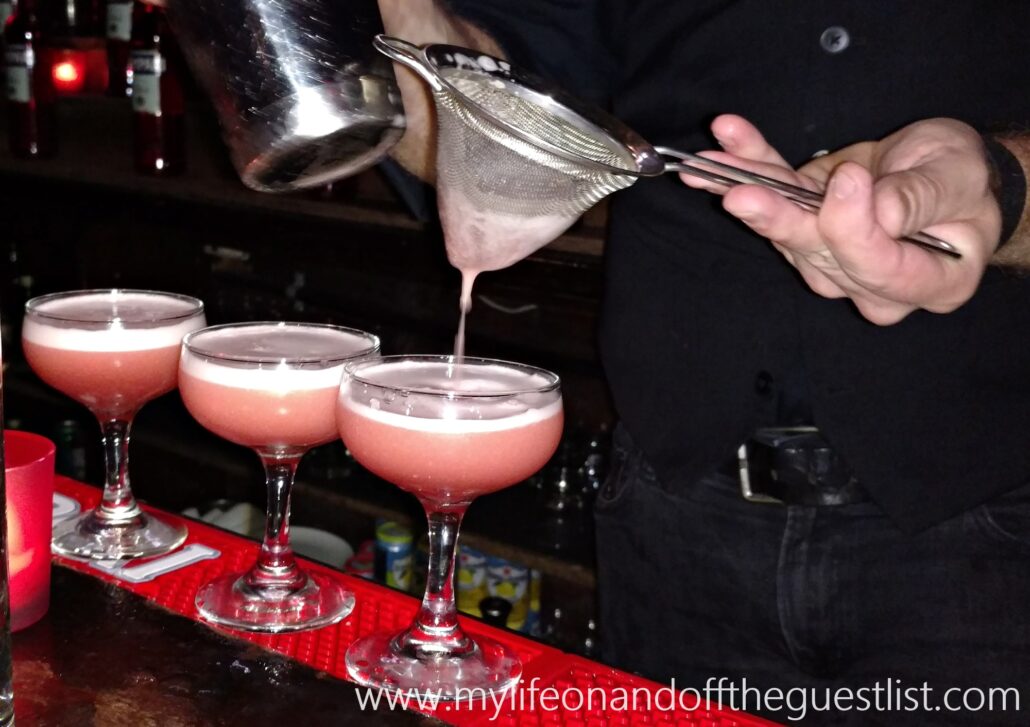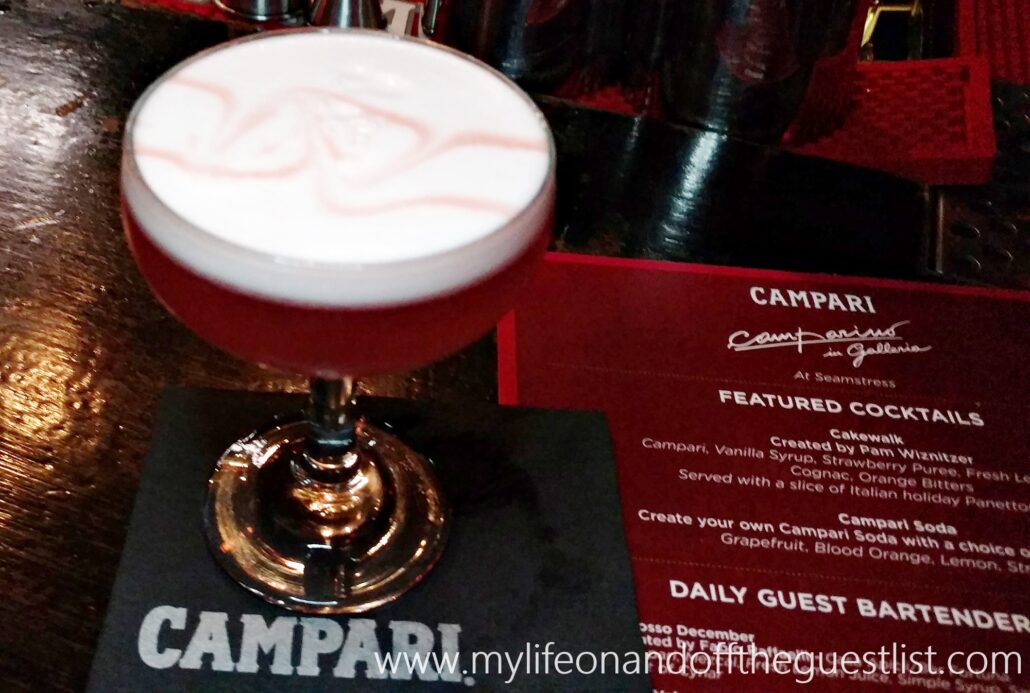 A definite favorite of the evening, this delicious cocktail with a very interesting historical inspiration, contained Campari, Aperol, Cinzano 1757, Simple Syrup, Fresh Lemon Juice, Pisco, and Egg White. The Red Velvet Swing was inspired by the true story of Evelyn Nesbit Shaw, whose husband, Harry Kendall Thaw, murdered architect Stanford White in an attempt to avenge his wife. White was known to have a green room in his 24th street apt where a large, red velvet swing was suspended from the ceiling by ropes.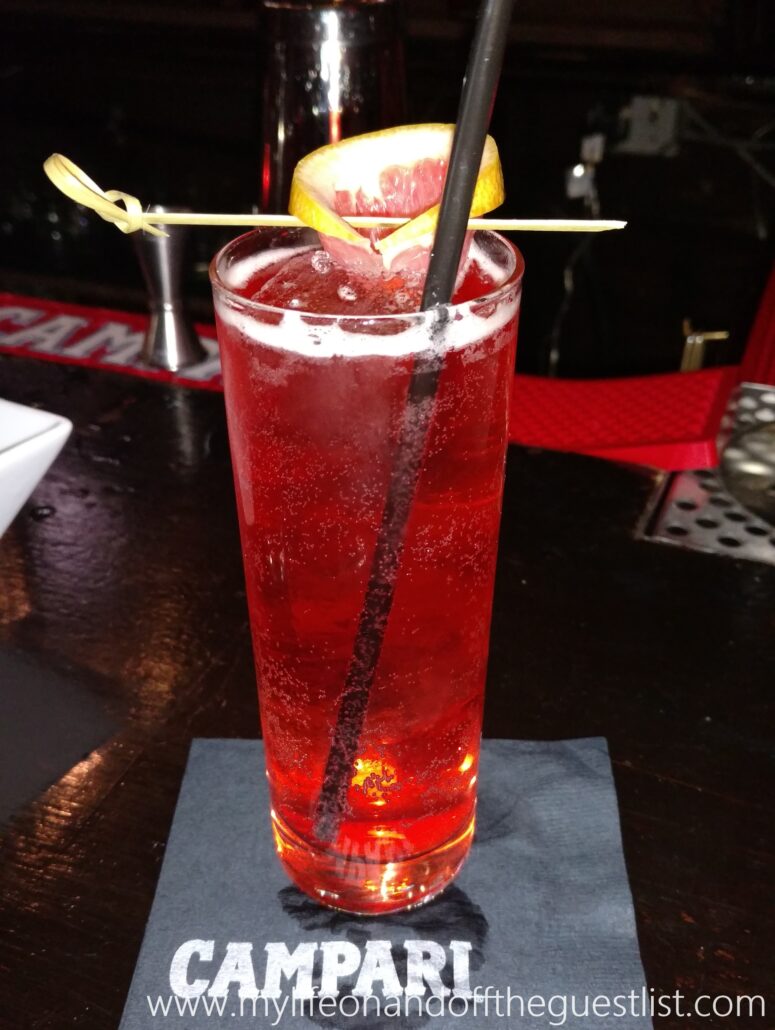 Next, we created our own Campari Soda from a choice of artisanal sodas: Grapefruit, Blood Orange, Lemon, and Strawberry. We decided to go with Campari and Strawberry Soda and enjoy refuge from the cold, rainy night. If you ever find yourself in Milan, we highly recommend you pay a visit to Camparino, b ut if you're like us and can't afford the trip, head over to Seamstress NY for a few Campari cocktails.